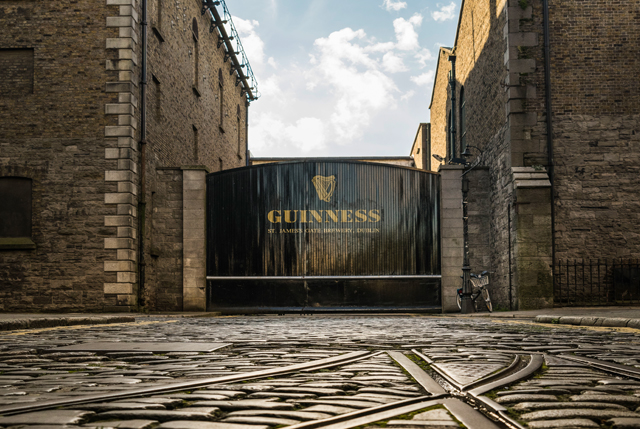 7. The Guinness Storehouse, Dublin
Once you make a trip to the Guinness Storehouse, you'll see why it's Ireland's most popular tourist attraction. Located in the original Guinness brewery, the tour charts the history of the iconic black stout through detailed exhibitions, demonstrations and tasting rooms. End by savouring a complimentary pint in the Gravity Bar, a 360-degree panoramic bar with views across Dublin City.
6. The Skelligs, County Kerry
What do Jedi, hermit monks and puffins have in common? They all lived on Skellig Michael at one time or another, a remote island that rises from the Atlantic. The massive outcrop appeared in Star Wars: The Force Awakens and will have an even bigger role in Episode VIII. Boat tours – not the Millennium Falcon – can take you there in 2017.
5. Glendalough, County Wicklow
If you want to see Ireland's 40 shades of green, look no further than Glendalough. Part of the Wicklow Mountains National Park, this glaciated valley is a haven of woodlands, moors and lakes. It was first inhabited by St Kevin in the 6th century, whose monastic site can still be seen in the round tower and Celtic crosses that remain at the lower lake. Hey, if it's good enough for a saint…
4. Titanic Belfast, Belfast
The pride of industrial Belfast, this tribute to the Ship of Dreams truly is the stuff of dreams. Recently named the World's Leading Tourist Attraction, it's situated on the exact spot the Titanic was built over a century ago. Equal parts museum and interactive exhibition, you'll have no time to argue over whether Rose really could have shared that piece of wood with Jack Dawson…