Having the craic in Ireland
You can't capture Ireland's spirit, you just have to experience it. The friendly atmosphere, sense of humour and laid-back way of life are what bring people back to this island time and time again…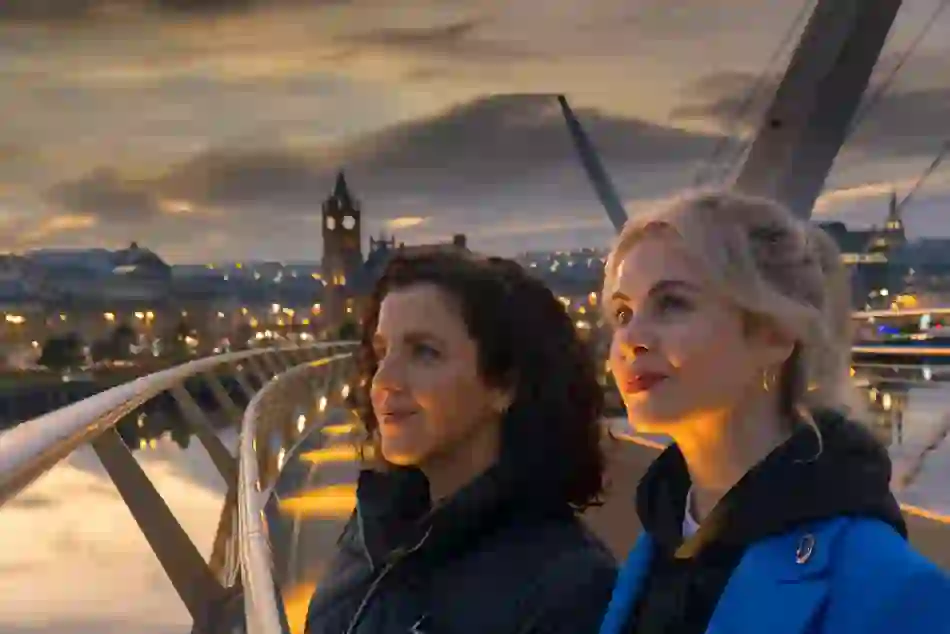 If there was a single word to sum up the feeling of Ireland, it might well be the Irish slang term "craic". In the strictest sense of the word, it means "fun", "news" or "gossip", but it's also just an experience, a sensation, a feeling, an Irish expression of a great time.
Colin Farrell has described being nominated for an Oscar as "a bit of craic", but you'll also hear friends asking each other "what's the craic?" when they meet up. And one of the biggest insults the Irish people could say about someone in Ireland is that they are "no craic at all".
There's only one word for a trip like that... absolutely cracker!

Saoirse-Monica Jackson describes a holiday in Northern Ireland
Sharing moments
Notoriously hard to define, the word craic is many things. It's a shared joke. It's the buzz of an Irish festival and the characters you meet at them. It's a toe-tapping music session in a traditional, wood-panelled pub where the beats of the bodhrán stir your soul. It's the chat and camaraderie at a winter sea-swimming spot. It's laughter and spontaneity and warmth.
But most importantly, it's about sharing moments with other people. You can't have "the craic" on your own. No matter how hard you might try…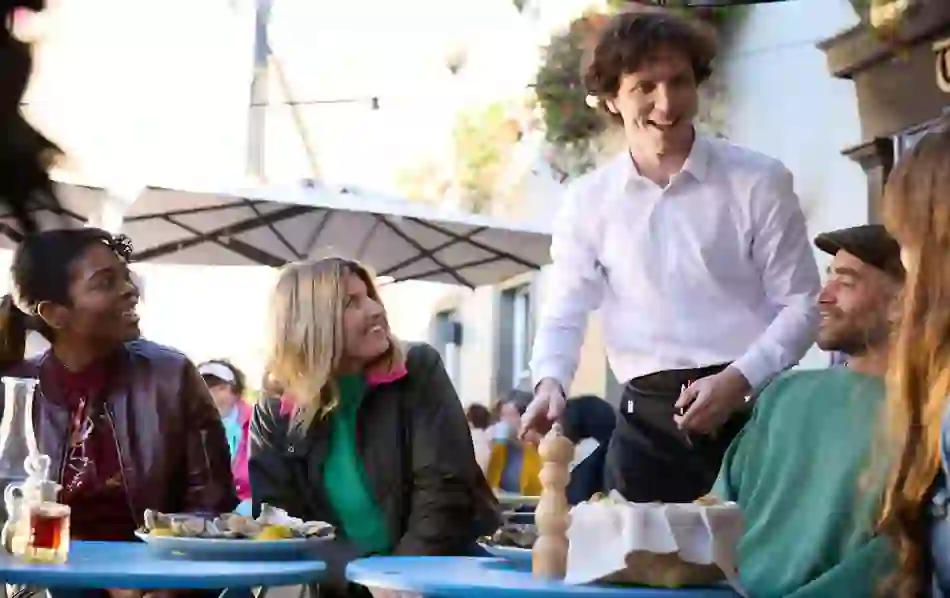 Where to find it...

There's a free-spirited and unplanned element to craic, which feels particularly Irish. You're as likely to find it in a random interaction on a wild Atlantic island as you are to experience it in the middle of a monster music festival, so it's always best to expect the unexpected here – you never know what might happen along the way! That said, there are certain places that have a particular reputation for being great craic.
Chasing the craic
Cities-wise, Dublin is known the world over for the wit and warmth of its people, Cork is the place for banter and storytellers, and Belfast is famously friendly. But travel around Ireland and you'll find a ton of towns and villages where the "craic is mighty", as we like to say.
There's Westport in County Mayo, with its great pubs and vibrant music sessions. There's Dingle in County Kerry, filled with colourful houses, craft shops and affable people. And there's Cushendall in County Antrim, with its lively pub scene that takes in everything from karaoke to folk singing.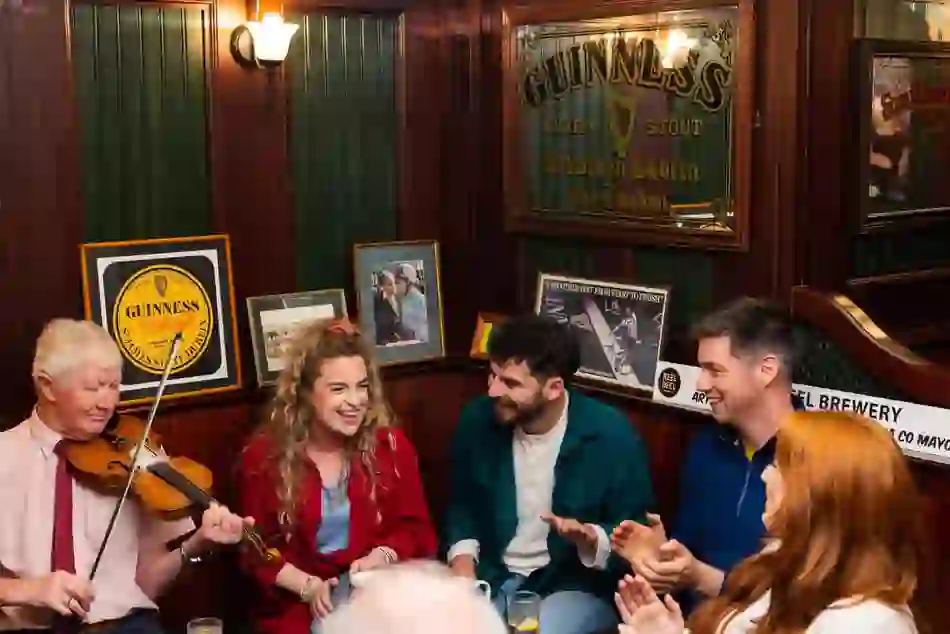 The buzz of the pub
And of course, wherever you are on the island, a great place to experience good craic is always in a pub. The Irish pub has become famous (and exported) all over the world – and there's a good reason for that. These are places where conviviality and chat come first and foremost. Usually, there's no music (unless it's a traditional session), there are no TV screens and there's nothing to interfere with the good old art of conversation.
We couldn't possibly pick out the best pub for craic on the island of Ireland, but you'll find great pubs (traditional, literary, thatched or grocery-style) everywhere, from the wilds of Connemara to the buzzy vitality of Derry~Londonderry. Put simply, the pub is a cultural institution – a place where great ideas are born and great friends are made. And they're always great craic.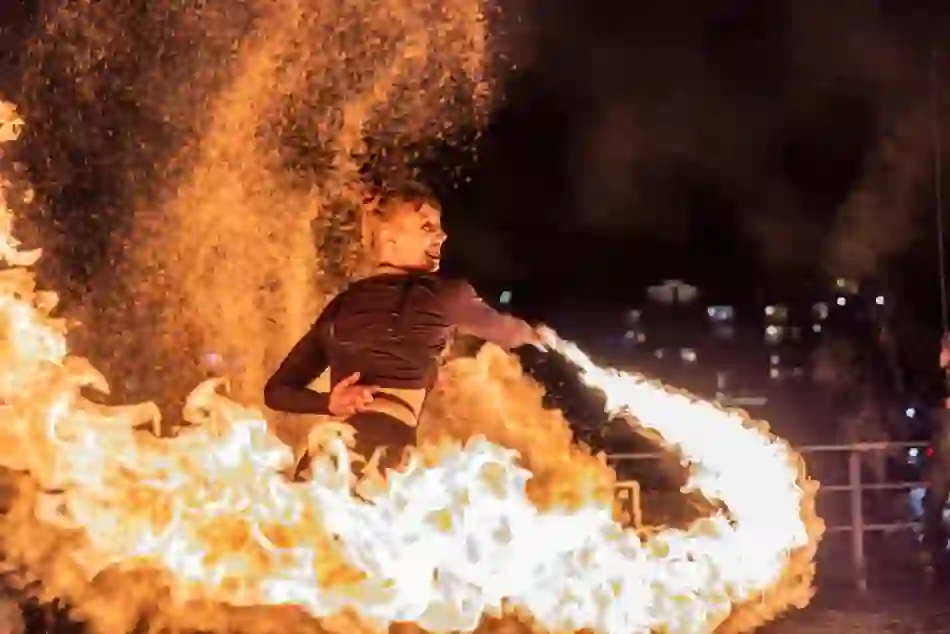 Festival fun
Finally, one place you're pretty much guaranteed to have a bit of craic is at a festival on the island of Ireland. Famous for knowing how to have a good time, the Irish bring a real sense of fun and entertainment to festivals, and you can experience everything here from spirited celebrations of Halloween to electrifying traditional music events such as Tradfest. Is it time to fill your heart with Ireland?