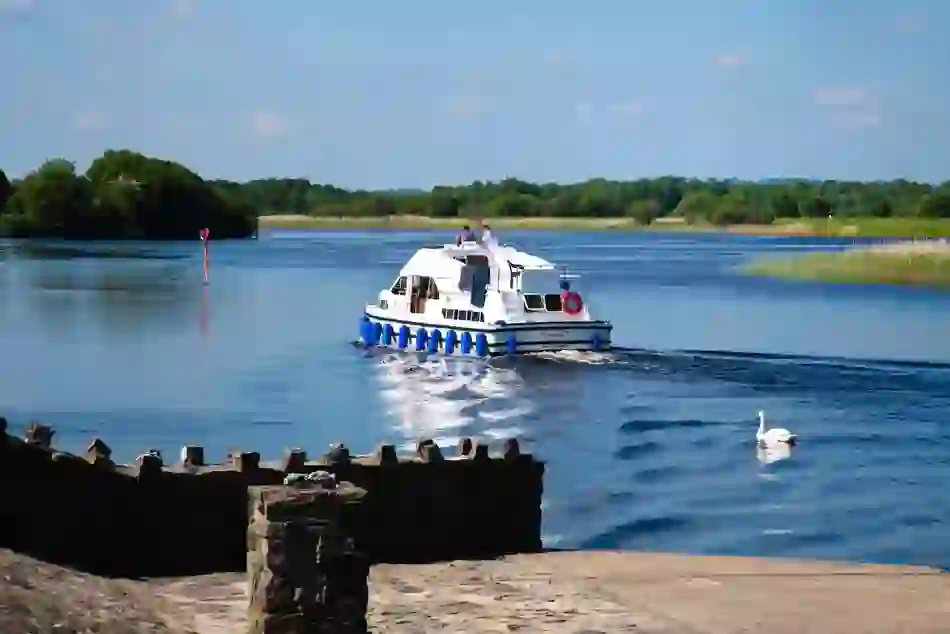 Ireland's Hidden Heartlands: On the water
When it comes to Ireland's rivers, canals and lakes, you'll get a lot more enjoyment on the water than on the banks!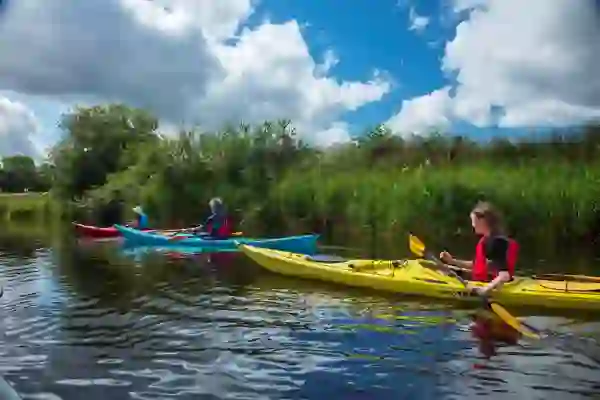 1. Kayaking and canoeing
Is there any better feeling than forging your own path through waters you've never explored before? Whether going solo or getting the gang together, canoeing or kayaking the Shannon is the perfect way to tour Ireland's Hidden Heartlands. You can set your own pace, stopping as little or as often as you like—but we'd recommend at least taking a break to grab some food at a local favourite, like The Oarsman in Carrick-on-Shannon, or Thyme in Athlone, with its Michelin Bib Gourmand.
From guided trips to DIY adventures, journeying the Shannon Blueway will help you really get to know the area. A rich network of multi-activity trails, it stretches all the way from Lough Allen in County Leitrim, through to Carrick-on-Shannon – aka, the marina capital of Ireland – and beyond to the border of counties Roscommon and Longford. Our tip? Check out the 30km route from Carrick-on-Shannon to Rooskey; or tackle the next 25km from Rooskey to Lanesborough. What are you waiting for? Grab a paddle and get going!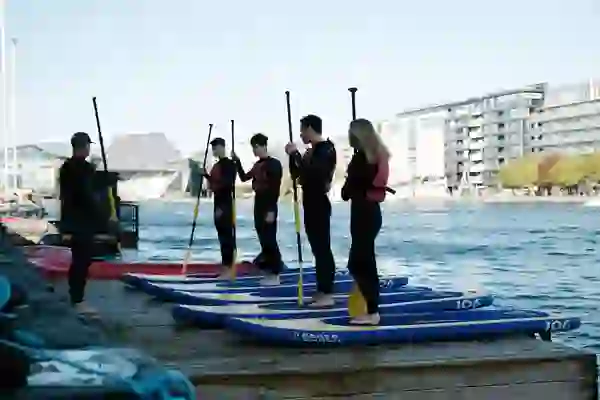 2. Stand-up paddleboarding
If you're seeking something even more chilled than kayaking, stand-up paddleboarding (SUP) might be just the thing. All you need is good balance and a few free hours, and you'll be gliding along the water as smoothly as the swans beside you! Ireland's calm canals are the ideal spot for this activity: the Grand Canal in particular rewards its visitors with long stretches of serene waters and gorgeous natural bounty, from wild birds to otters and even the occasional bankside badger.
If you have your own board, it's simply a case of taking to the water and enjoying the serenity of somewhere like Glencar Lake or Lough Gill in County Leitrim, or a longer route from Drumshanbo to Carrick-on-Shannon. Otherwise, you can always join a guided SUP safari along the Shannon Blueway with The Paddle Shack or Mid Ireland Adventure.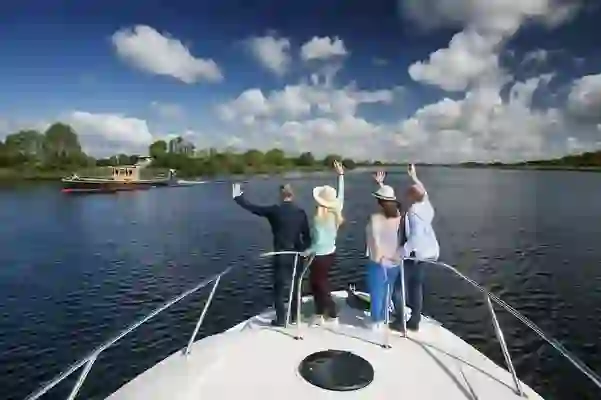 3. Cruising
If you're more into splendour than splashing about, a Shannon river cruise is the way to go. There's something a little luxurious about renting out a boat for a few days, waking up to nothing but birdsong and the gentle slap of waves against the hull. Whether casting off against the backdrop of Athlone Castle for a couple of days on the mid-Shannon, or spending a week floating easily from Carrick-on-Shannon down to Lough Key Forest Park, living on the water is a truly unforgettable experience. Fishing for your supper, cooking in the galley and serving it all up on the deck before curling up in a cosy berth with your family and friends in the cabins beside you: what could be more blissful?
Of course, if you don't fancy being captain of the ship, day cruises run by local businesses are easy to find, too, with many offering meals, music and storytelling about the surrounding area as you float by just hop aboard, and have fun!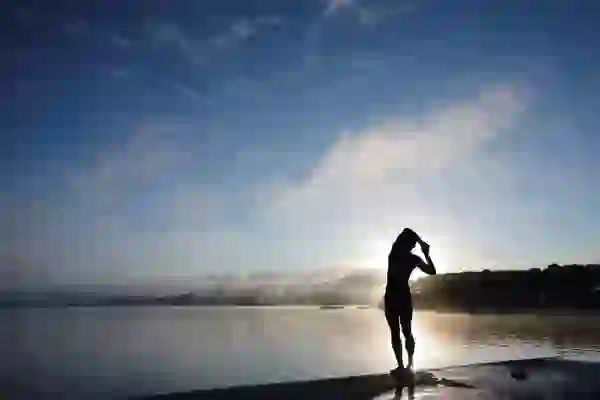 4. Wild swimming
Ireland is blessed with countless wild swimming havens: with more than 12,000 lakes dotted around the island, you're bound to find something as easy or as challenging as you like.One of our biggest freshwater lakes, Lough Derg has every water-based activity imaginable on offer, and wild swimming is no exception. Try the Blue Flag beaches at Mountshannon or Twomilegate Lakeside Park, both of which are lifeguard-patrolled in bathing season (June 1st to September 15th). For something a little smaller, Cavetown Lough is one of the few lakes in County Roscommon and is serviced by excellent amenities, including toilets and picnic tables.
Remember, water safety should always be your number one priority: don't swim alone, only enter where you know it's safe to do so, pay attention to local signage and make sure to wear the appropriate swimming gear.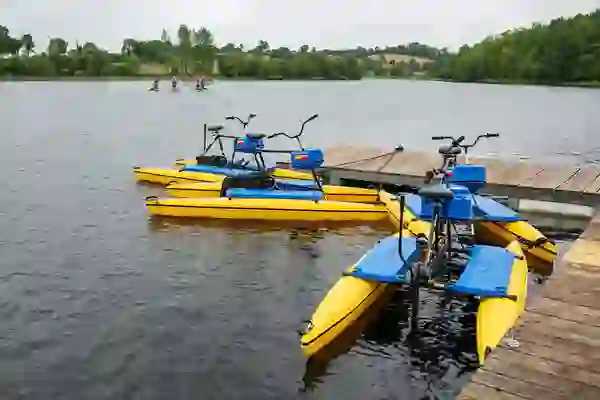 5. Hydrobiking
For something a little different or if you've just always wanted to know how it feels to walk on water hydrobiking along the Shannon-Erne Waterway may be just what you're looking for. Like a bike attached to two small pontoons, a Hydrobike allows you to sit upright and easily pedal your way across the surface of the water, with a great vantage point to drink in the surrounding views. And trust us: there's a lot to see! Stretching for 63km from Leitrim Village to just north of Belturbet, County Cavan, the waterway links the Erne System with our biggest river: the Shannon. Even if you don't make it the full 63km, any little section of this waterway is worth the trip.