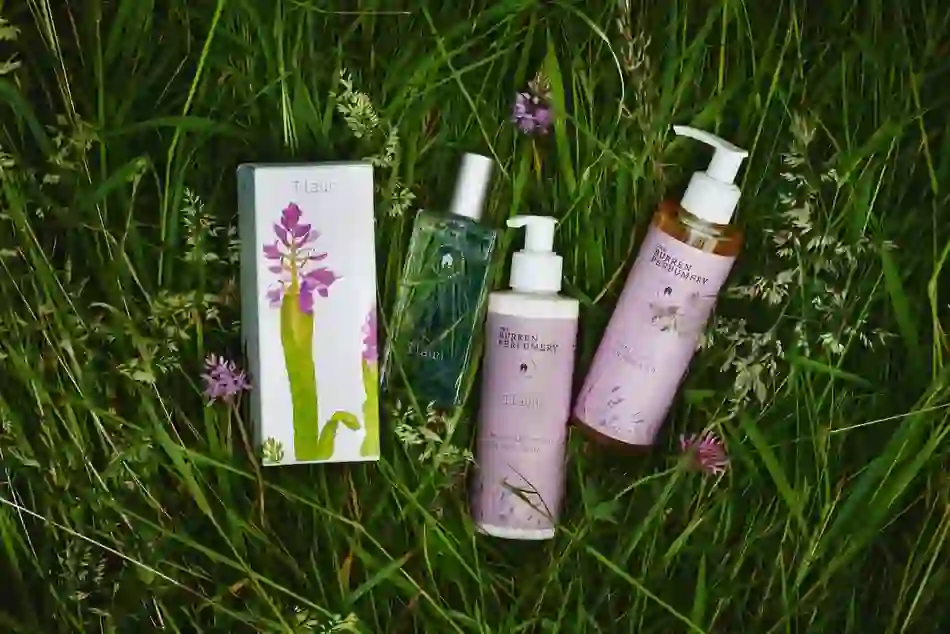 Great sustainable gifts from the island of Ireland
Wherever you visit in Ireland, you will see lots of gorgeous crafts and products that you'll want to take home, either as souvenirs or as gifts for friends or family. Rather than buying mass-produced novelty items, look out for unique gifts with stories behind them.
With a little planning, you can find sustainable gifts made with a low carbon footprint that may also last for many years. We've put together a list of ten of our favourite sustainable gifts that you can buy while on holidays here.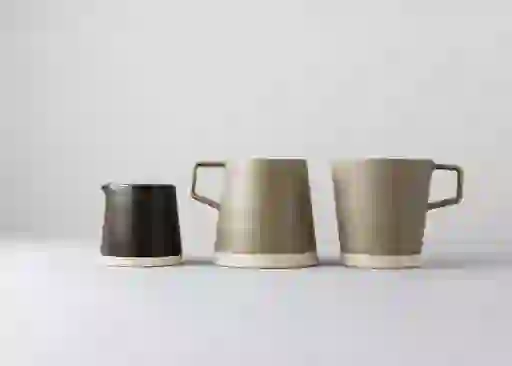 Geometric ceramics
Check out the colourful ceramics and textiles from Arran Street East, a pottery and weaving studio in Dublin and Schull, County Cork.
Choose geometric-patterned throws and cushions made with Donegal yarn, or hand-thrown stoneware mugs, candles, and vases. Sustainability is at the heart of the operation, with carbon neutral and eco-friendly methods, materials and packaging used where possible.
Arran Street East was the first pottery company in Ireland to sign the SME Climate Hub's climate commitment, which is recognised by the UN Race to Zero campaign. You can also make your own gift at a pottery or weaving workshop.
Bog-inspired knits
The local hills and bogs of County Donegal provide the inspiration for Bogman Beanies – hand-knitted beanie hats and warm woolly clothing made with 100% Donegal tweed yarn, a soft wool which is locally spun and dyed.
Founder Anna Campbell, who handknits each item, says that treks up to the local bog in summer inspire the products. "The bog is really beautiful, the sound of the skylarks, the bog cotton in the breeze, the heather coming out and the dark colours of the turf against the bright colours of the blue sky," she says.
All materials are ethically sourced, and there are no man-made fibres used in the cosy cardigans, socks, and sweaters, many based on traditional styles worn by local farmers and fishermen. "Wool is so much kinder to the skin than acrylic fabrics, it helps the skin to breathe," says Anna.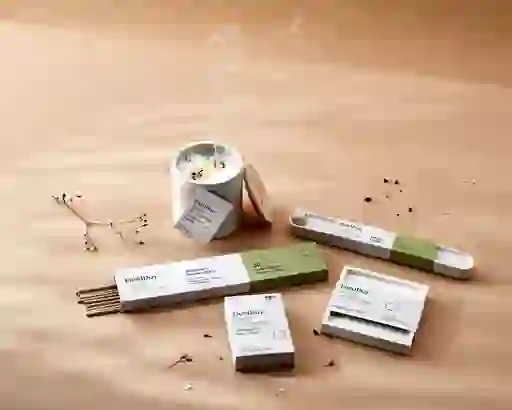 The smell of Irish rain
Check out FieldDay's Apothecary candles, which capture native scents of the Irish landscape like rain, peat, and hay, each blended with up to 11 essential fragrance oils with therapeutic properties and packaged in a glass jar.
Other Irish scents like clover, buttercup, rose hip, nettle and mint come in a traditional jar. The jars can be re-used – each one has a wildflower seed paper lid, which you can grow in the container once you have used up the candle. FieldDay is based in County Armagh and ships worldwide.
Gin infused with local botanicals
Dingle Whiskey Distillery uses local botanicals like fuchsia, hawthorn, heather and rowan berries for its gin, plus water from its own well, providing a unique taste of the Dingle Peninsula landscape and its Atlantic location.
The distillery also makes artisan single malt whiskey using local well water, manual mashing and wooden fermentation vessels. Other sustainable initiatives include reusing spent grain and barley as cattle feed on a local farm, and eco-friendly cooling towers and heat exchangers. They ship worldwide.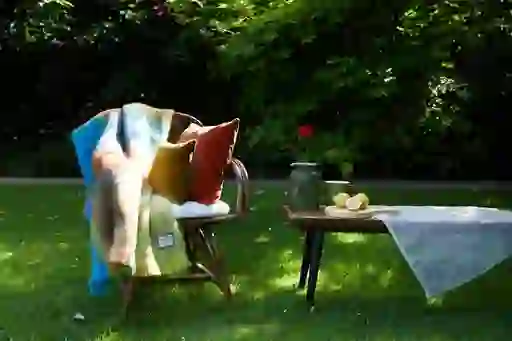 A cosy woolly blanket
A woollen blanket or throw from Foxford Woollen Mills in County Mayo is the perfect gift for the cooler months. Foxford, which takes its name from its County Mayo home, is an Irish company which was founded in 1892.
Wools include lambswool, mohair and cashmere and products are made in the west of Ireland, where inspiration for colours comes from the local landscape. They ship worldwide.
Traditional willow baskets
A handmade Irish basket made from an Irish willow tree is a thoughtful and sustainable gift. Wicklow Willow's traditional Irish baskets include creels (traditionally used by fishermen), kisheens (used for carrying lunch to field workers) and skibs (for draining and serving potatoes), plus a wide range of sizes suitable for storage.
Basketmaker Pat Reid points out that willow weaving is one of the oldest crafts in the world and that these products are built to last. "A nice willow shopping basket will last you 30 years or longer. It is as durable as any plastic receptacle," says Pat.
Wicklow Willow plants 10,000 to 15,000 willow trees each year, aiming to have a low carbon footprint. They also run basketmaking courses and will ship any size, worldwide.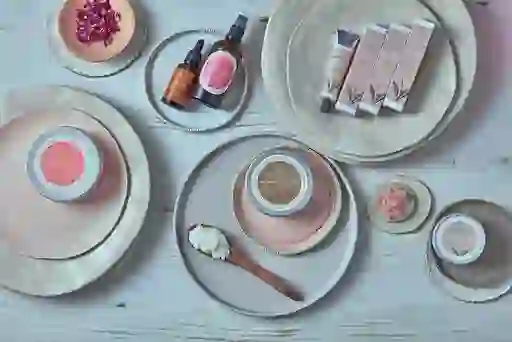 Natural Irish herbs
Handwash, hand lotion or rich face and eye creams full of natural Irish ingredients make great sustainable gifts. Dublin Herbalists was founded by herbalist and naturopath Claire Brett, who has a passion for natural skin care products that are friendly to plants and animals.
The products are made in Ireland, ingredients are all natural and packaging is eco-friendly. Products are in selected stores, online and they ship to the EU and US.
Irish breakfast in a box
Sustainability is part of the ethos at Born and Bred in Belfast, which stocks locally sourced products made in Ireland and makes everything from socks and hats to mugs and candles.
If you've enjoyed cooked breakfasts during your trip, order the Ulster Fry gift box, with soda bread, Irish bacon ketchup, tea bags and a mug. They also ship worldwide.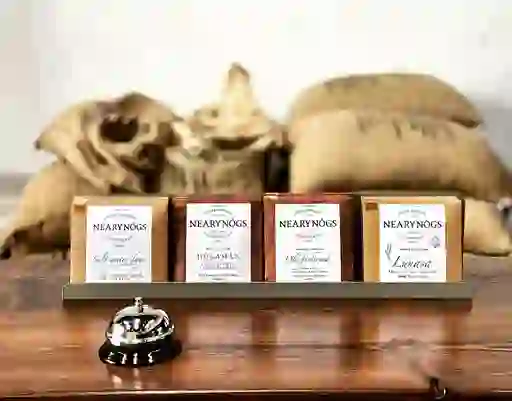 Chocolate with a twist
What could be tastier than a chocolate bar that blends Irish traditions like whiskey making with local flavours like gorse? Neary Nóg's chocolate flavours include Wild Irish Dúlamán which has gorse flower and Irish seaweed, or Old Fashioned, with whiskey and orange bitters.
All of the chocolate originates from ethically sourced sustainable cacao beans. Everything is then produced in a family-run, bean-to-bar small-batch chocolate producer on the Mourne Coast. It is powered by solar energy and uses biodegradable packaging. They also ship worldwide.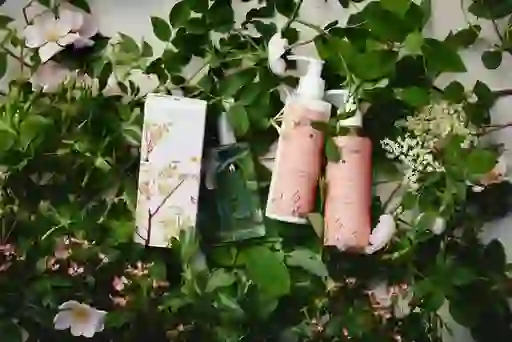 Aromas of the Burren
Gift some of the magic of the Irish landscape with a cologne inspired by a herb garden, woodland or stretch of Atlantic coast in County Clare. The Burren Perfumery is a family-run business in the west of Ireland which takes inspiration from the unusual landscape of the Burren to hand-make small batches of perfumes and cosmetics. You can visit the perfumery for a free guided tour or a snack at the rose-covered tea room. They also ship worldwide.

Tax-free shopping
Finally, if you are buying gifts that cost more than €75 and are visiting from outside the EU, you will be able to claim back sales tax (Value Added Tax or VAT) of 23% on your shopping. Some retailers operate VAT-free shopping at the point of sale, or you can get a refund from the retailer or an agency later. To see how this works, see revenue.ie.