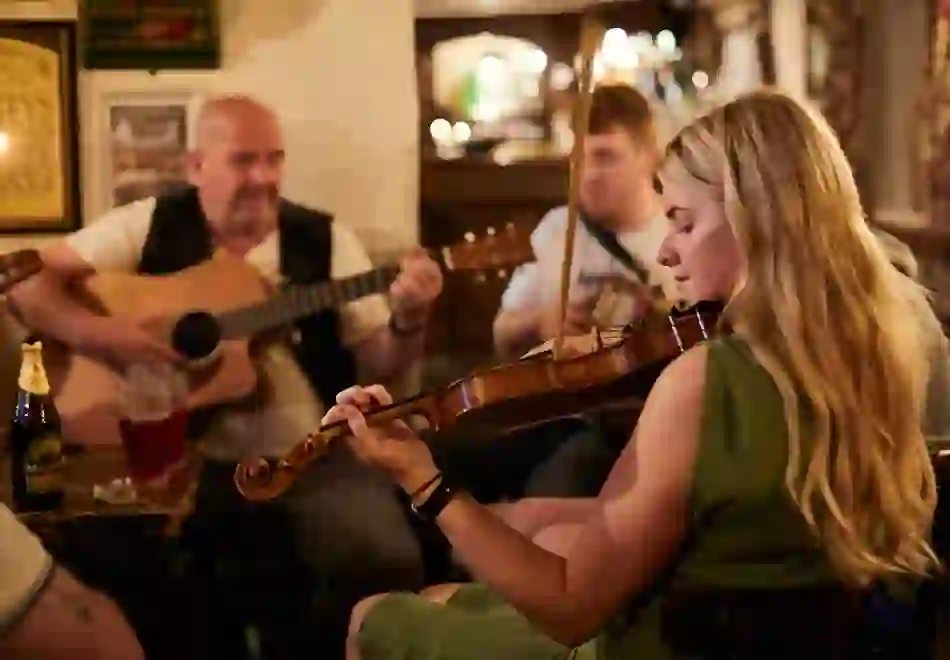 Music night at the Crosskeys Inn County Antrim
"He's just giving them the health and safety spiel," Ciara Hurl tells me, nodding at her father. A spritely Vincent Hurl has clambered onto the CIE Tours bus to greet tour guide Joe Griffin and the north American visitors he has brought to this quiet corner of rural Antrim in Northern Ireland.
We're standing outside the yellow door of Ireland's oldest thatched pub, the Crosskeys Inn. It's been a pub since at least 1771 – a "noted public house where the Misses Boyd live", as written records tell us – although radio-carbon dating by Queen's University Belfast on the ancient beams behind the white-washed walls date the cottage to the 17th century.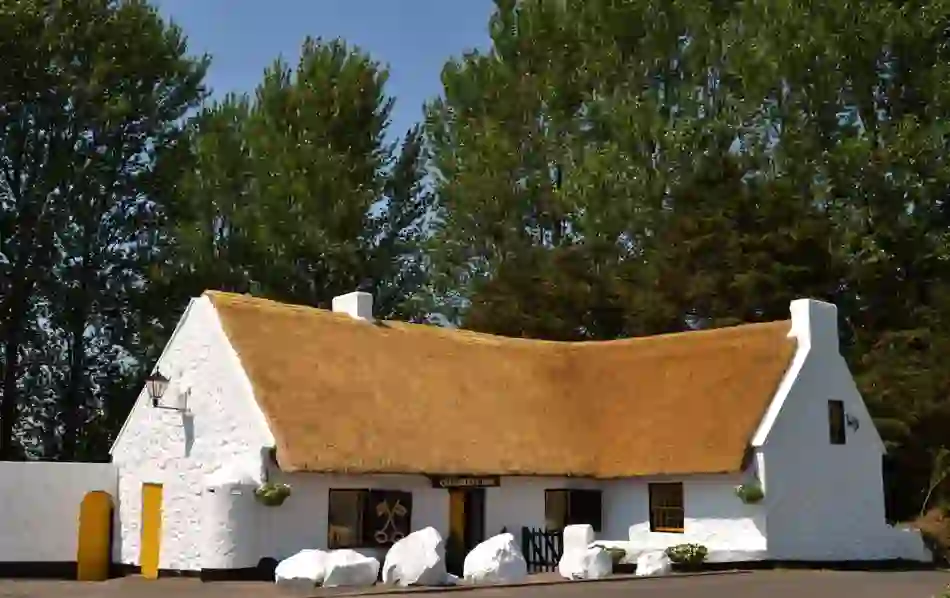 I size up the leafy crossroads, sparkling from the latest shower. I've read that it once sat on the main Belfast to Derry~Londonderry coach road, as it skirted north of Lough Neagh. If it was a busy 19th century thoroughfare, it feels as sleepy as it gets on this glistening August afternoon.
Laughter ripples out from the bus, bringing me back to the present. "Health and safety?" I ask Ciara, puzzled as to what hazards possibly await anyone in one of the country's best-loved settings for a traditional Irish music session.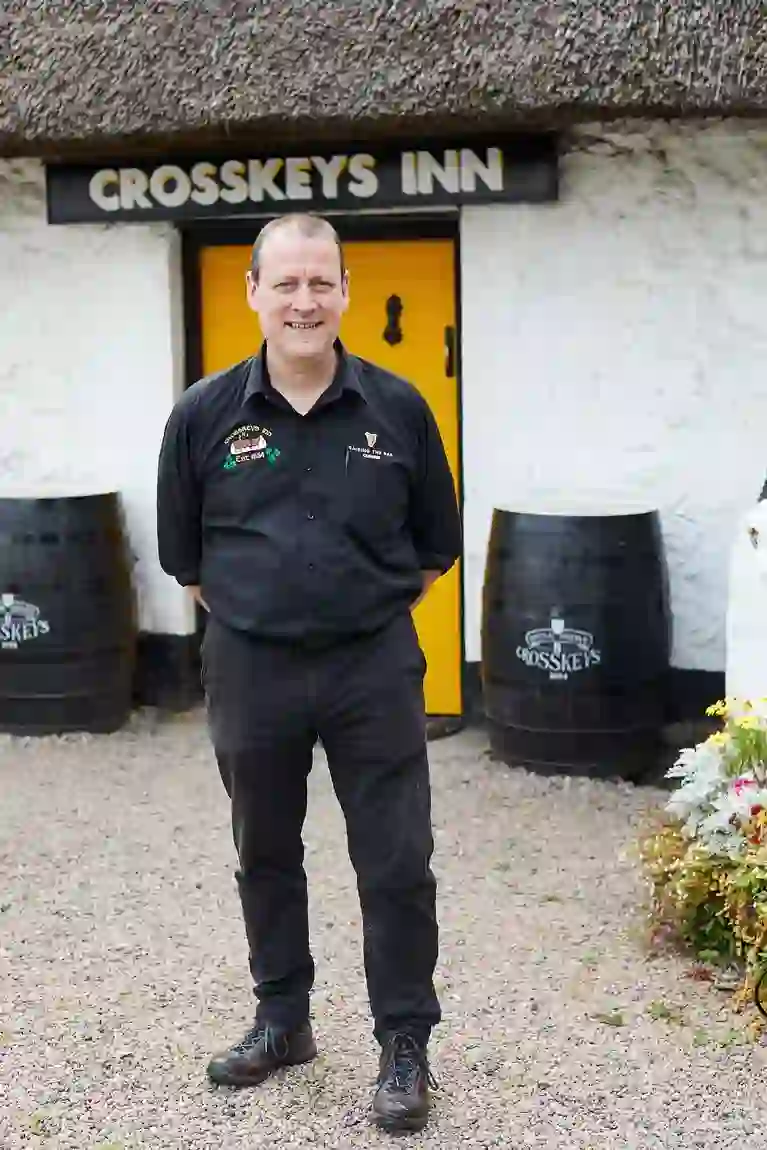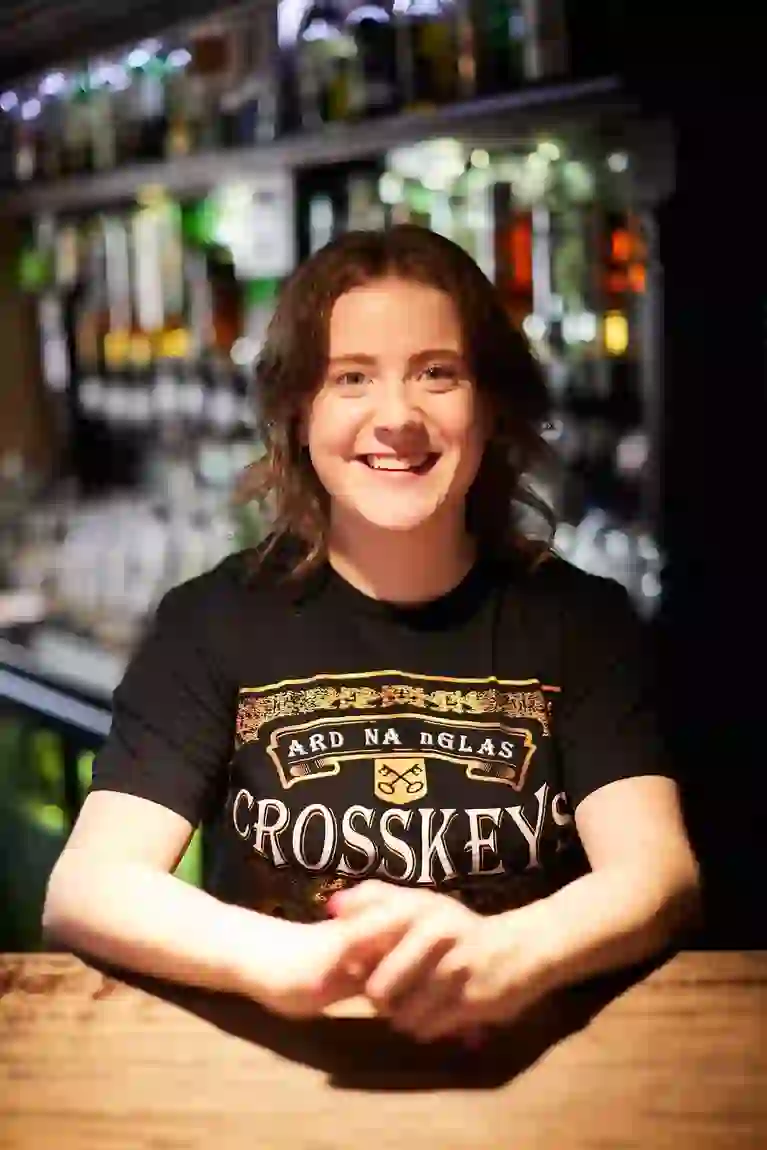 Tractors, she tells me, and plenty of them. Apparently they move quicker than you'd think, particularly now during silage season. Also, low doorway lintels which are not built for us 21st-century giants. And uneven floors in a building that has changed little over the years – despite a devastating fire in 2000, the year before Vincent bought the pub.
The subsequent restoration was helped by some of the pub's regular musicians, who recorded an album to raise funds for the rebuild. Communities like the one here at the Crosskeys Inn understand that they are custodians of something worth preserving.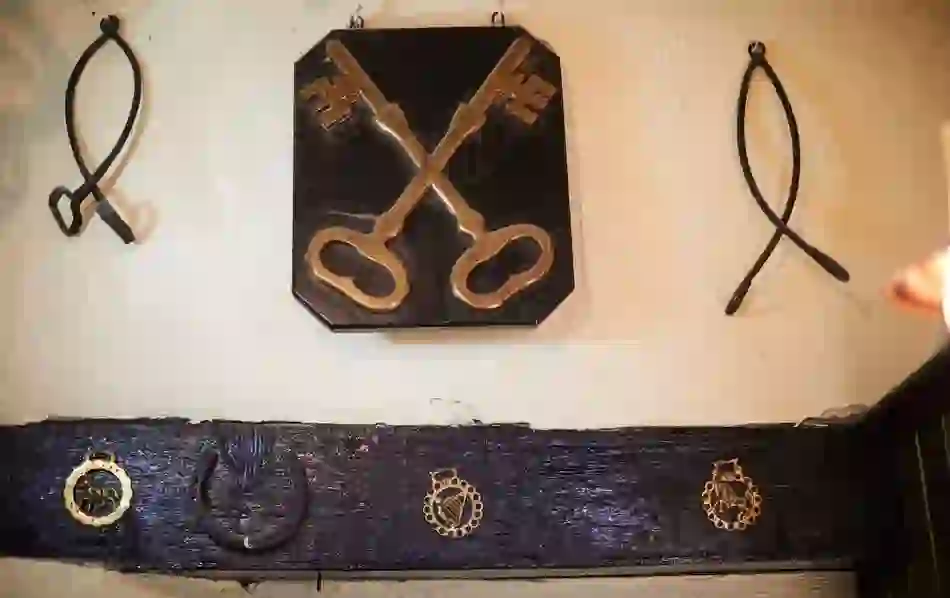 Doors and floors successfully navigated, soon we are all settled in the front room of the cottage, creamy pints and pots of tea and whatever you're having yourself cheerfully dispensed by the Crosskeys Inn owners.
A piece of turf wedges open a sash window for fresh air; more turf burns in the hearth. Above the fireplace hangs a black and white photo of young boys in breeches standing by the pub's whitewashed walls. On another wall, a sketch of three musicians: one a youth, two old enough to have a lifetime of tunes to pass down.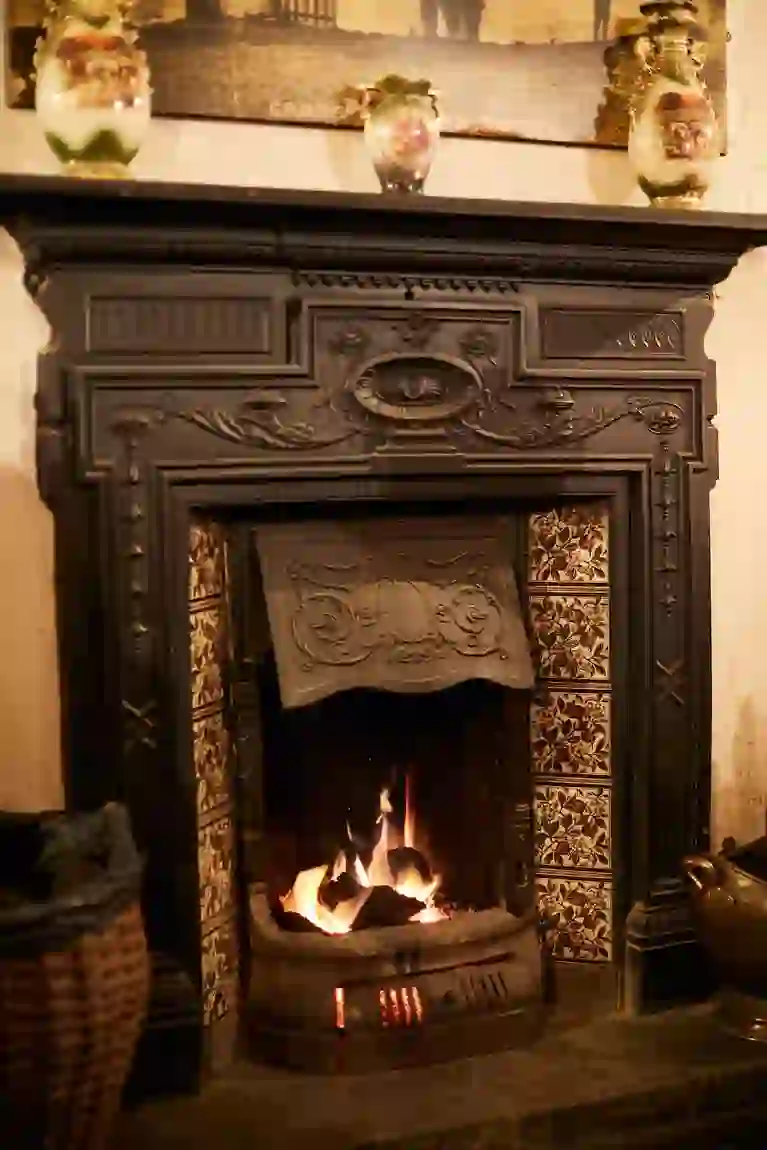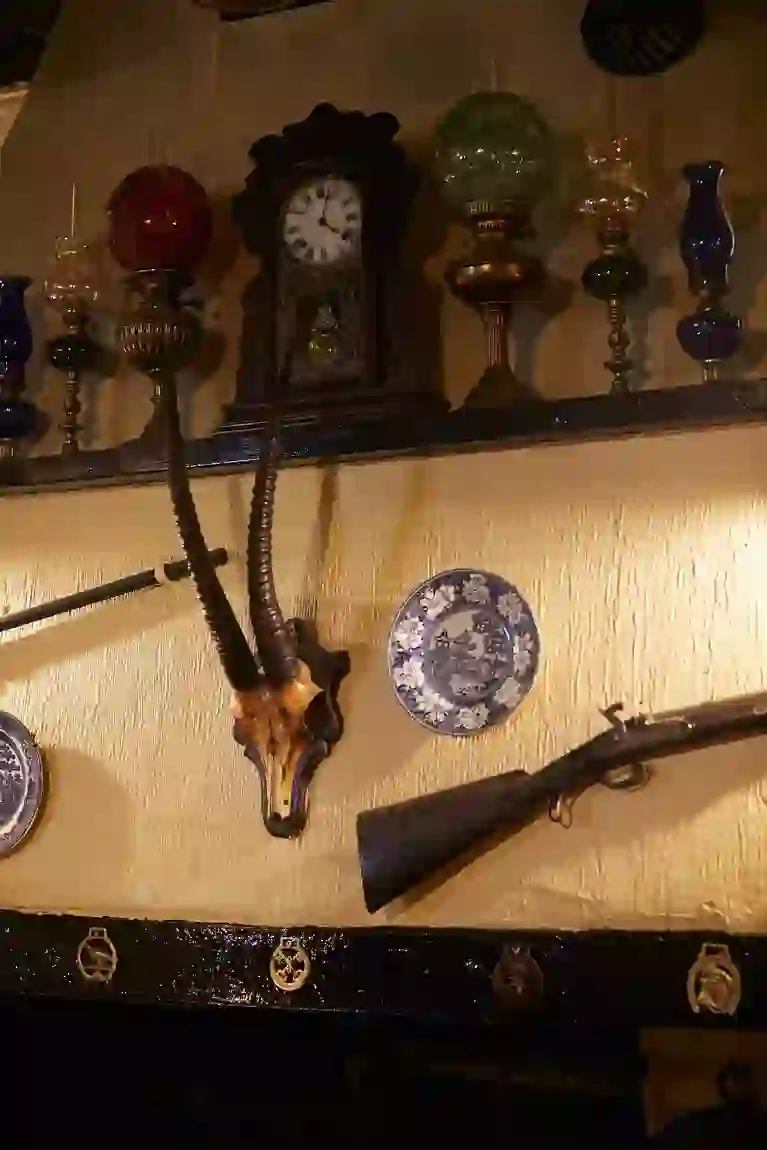 Four musicians sit at a corner bench and regale us with stories, song and traditional tunes – lots of tunes. As their main singer and guitar player, Paul, says, "our music is for dancing and our songs are for storytelling – and we like dancing even more than storytelling."
He clearly loves a good story, recounting that he once sang the ballad Grace in the very cell in Kilmainham Gaol that rebel leader Joseph Plunkett married his fiancée Grace Gifford, just hours before he was executed for his role in the 1916 Easter Rising.
Paul can proudly point out his teen self in a photo on the wall from 1975. He attests that the pub "hasn't changed a bit", even with new owners and a rebuild.
Beside Paul, with tattoos peeping out from his Ramones t-shirt as he plays the mandolin and banjo like an angel, is Gabriel. Born in Argentina, Gabriel holidayed in Ireland 30 years ago and is now married to a local lass.
He remembers the first time he heard traditional Irish music on the television. "I said 'what is that? I love it!'" He started teaching himself while living in Argentina, and now plays in at least one of the Crosskeys Inn's several weekly live music sessions.
Also joining today's session is a young Hozier lookalike with his long locks tied back neatly. Alexander alternates between several instruments. One is a beautiful banjo made in the USA in 1932, another a concertina that he first picked up three months ago. He's clearly a quick learner.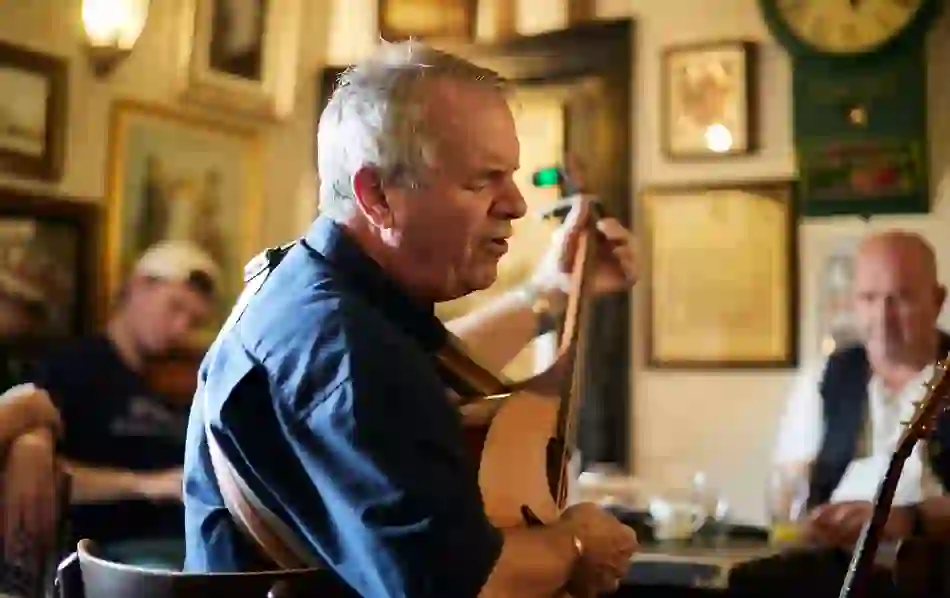 Next to him is Frank, a retired schoolteacher from Belfast. "It's a massive relief at this stage in my life to be singing about not working hard in school", he quips before singing an old song about the Belfast of his childhood and skipping school to find adventure down at the city's docks.
As someone who plays regularly within both the Scottish piping tradition and with an Irish language band, Frank's not afraid of mixing things up. "If things don't change, it's not tradition anymore; it's static."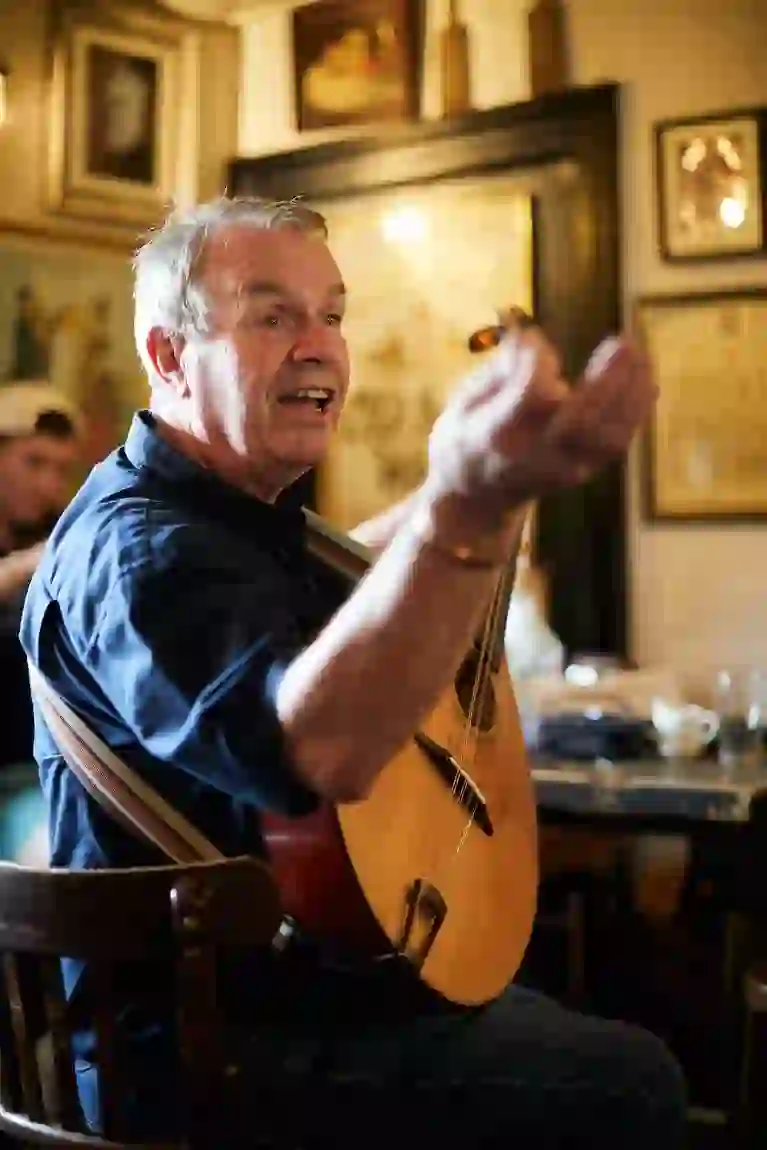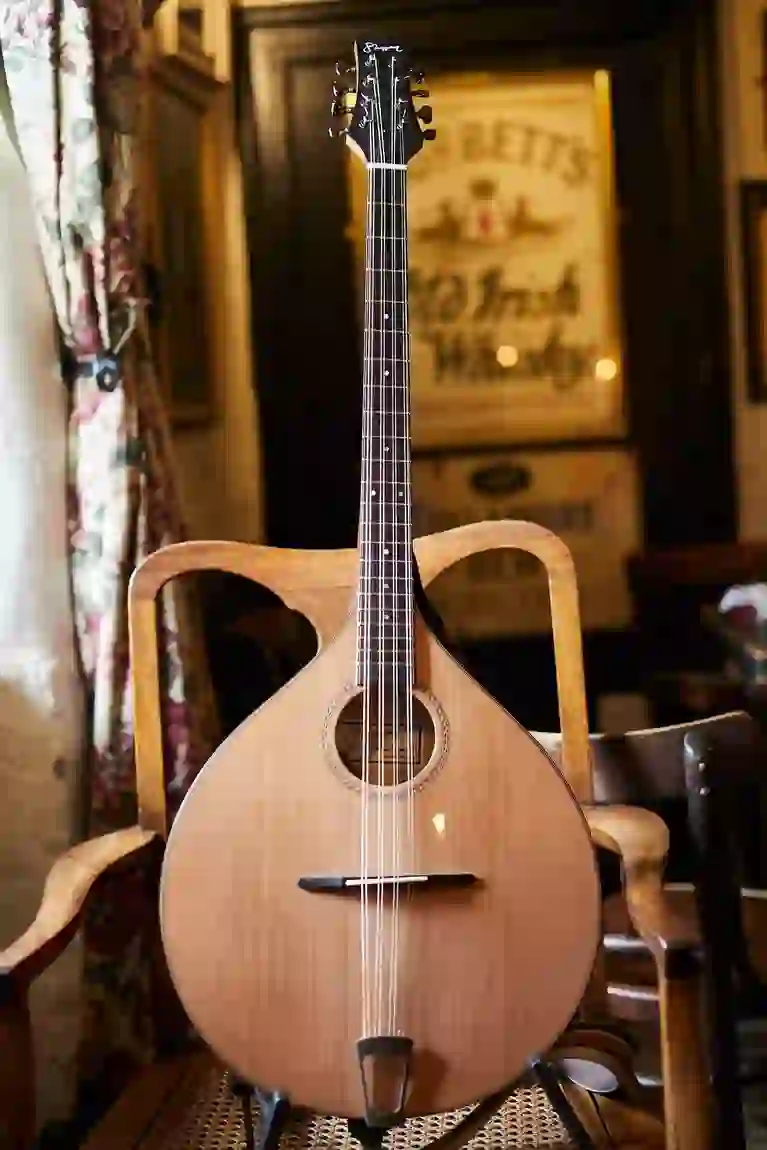 Ever the schoolteacher, Frank turns a question about his bouzouki into an impromptu history lesson about common instruments on the trad music circuit.
The eight double-stringed Irish bouzouki, we learn, was adapted in the 1970s from the Greek bouzouki. "Someone had the bright idea that it would be really nice in an Irish music setting," Frank tells us.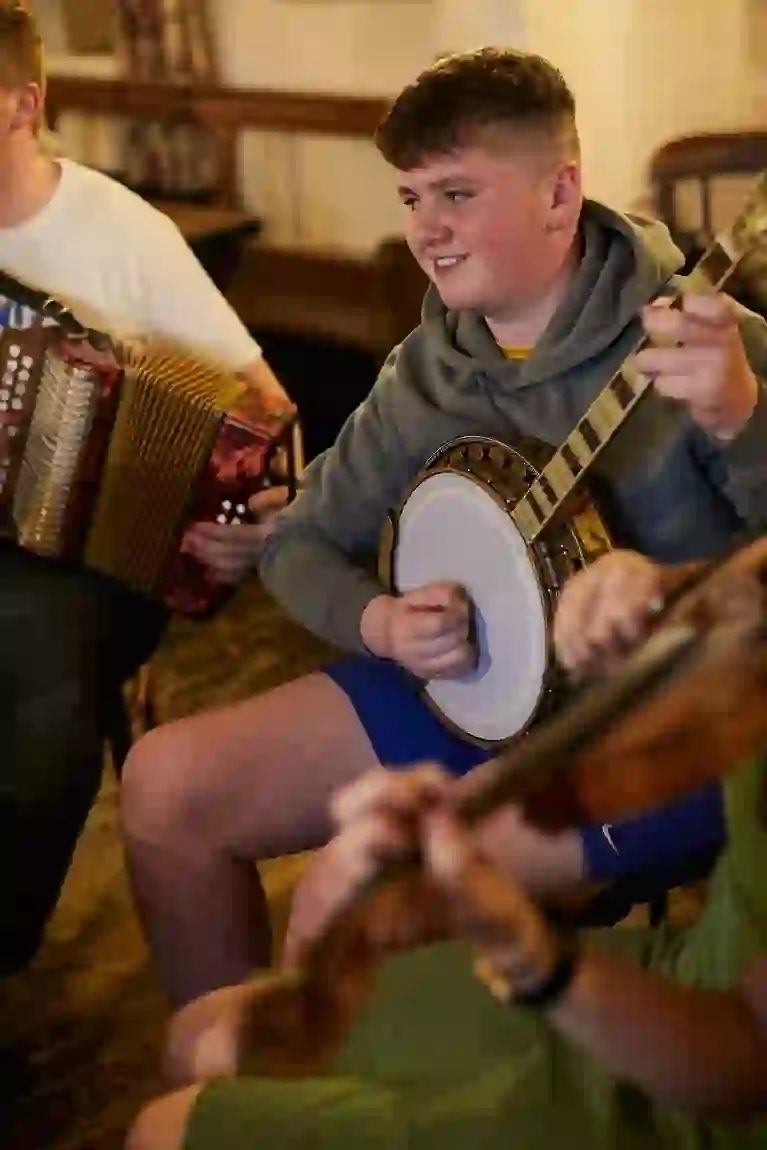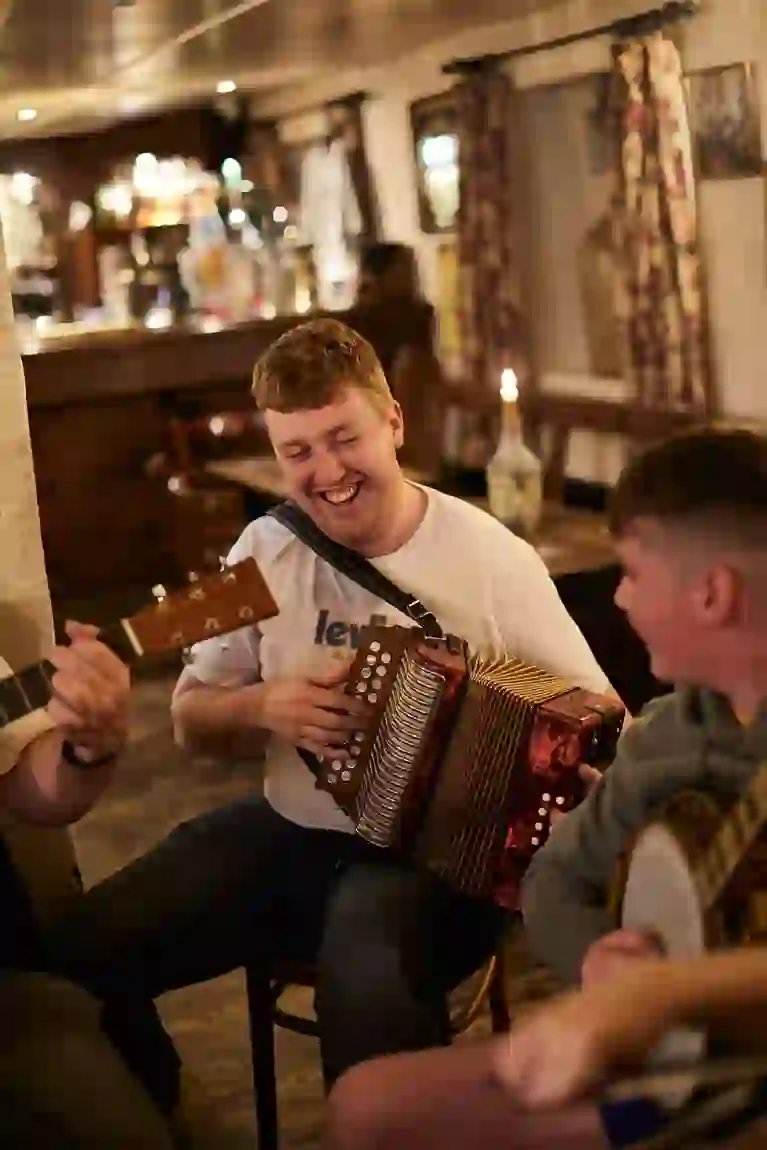 Guitars came over a little earlier, in the 1950s and '60s; banjos in the late 1900s. "Concertinas and accordions came from Germany in the 1800s," Frank concludes, "and fiddles came in around the 1700s."
So it's possible, I calculate with a tickle of time travel thrill, that the fiddle was played right here in the Misses Boyd's public house in 1771. Likely even, given the strong fiddle tradition here in County Antrim.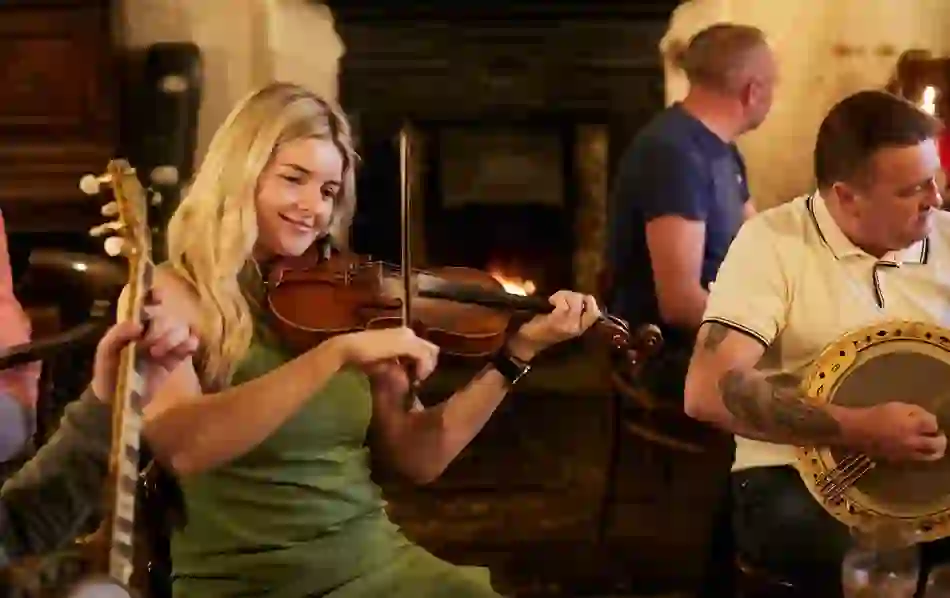 Frank describes the local fiddle style as "more lilting" than elsewhere. Take a tune like The Green Glens of Antrim: "You could nearly play it and sing it," he explains, "whereas some tunes from Wexford, say, they're too fast to put words to."
I'm told that young local fiddle player Molly Walls is a regular. So too are her twin sisters, Jane and Cara, who play the uilleann pipes and the Irish harp, and their banjo-playing brother Paddy. They're a proud example of the next generation keeping traditional music alive in the area.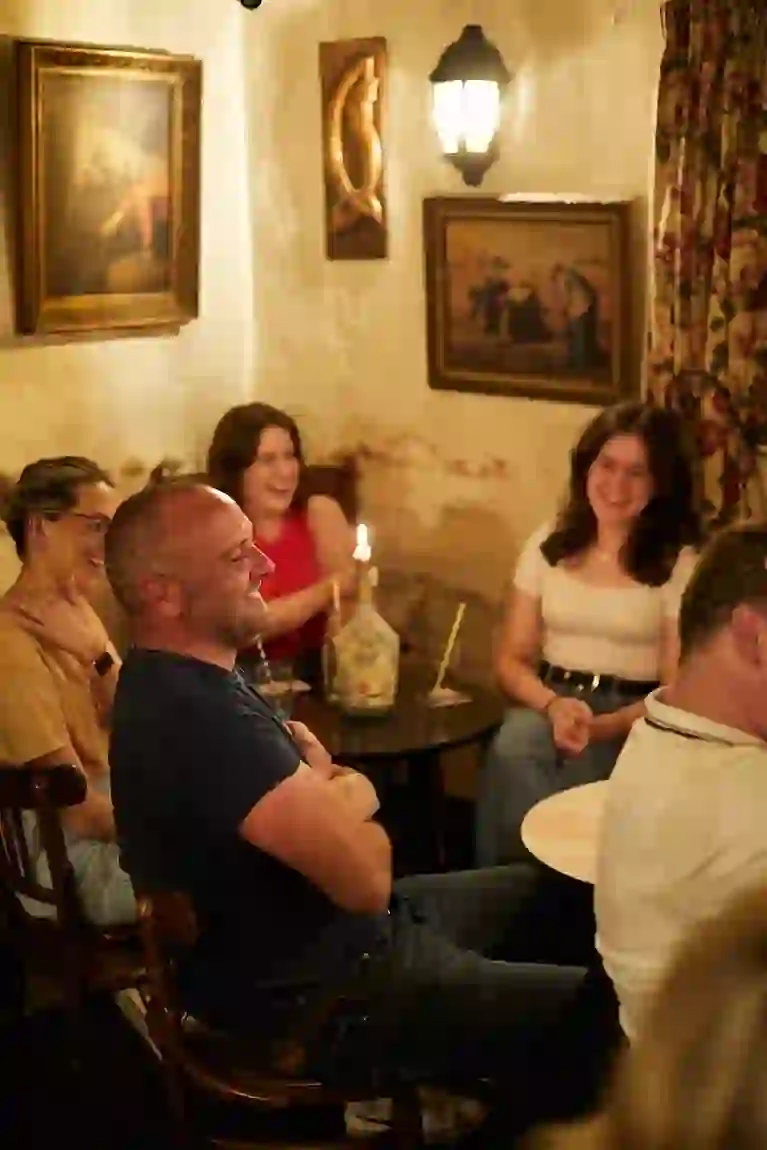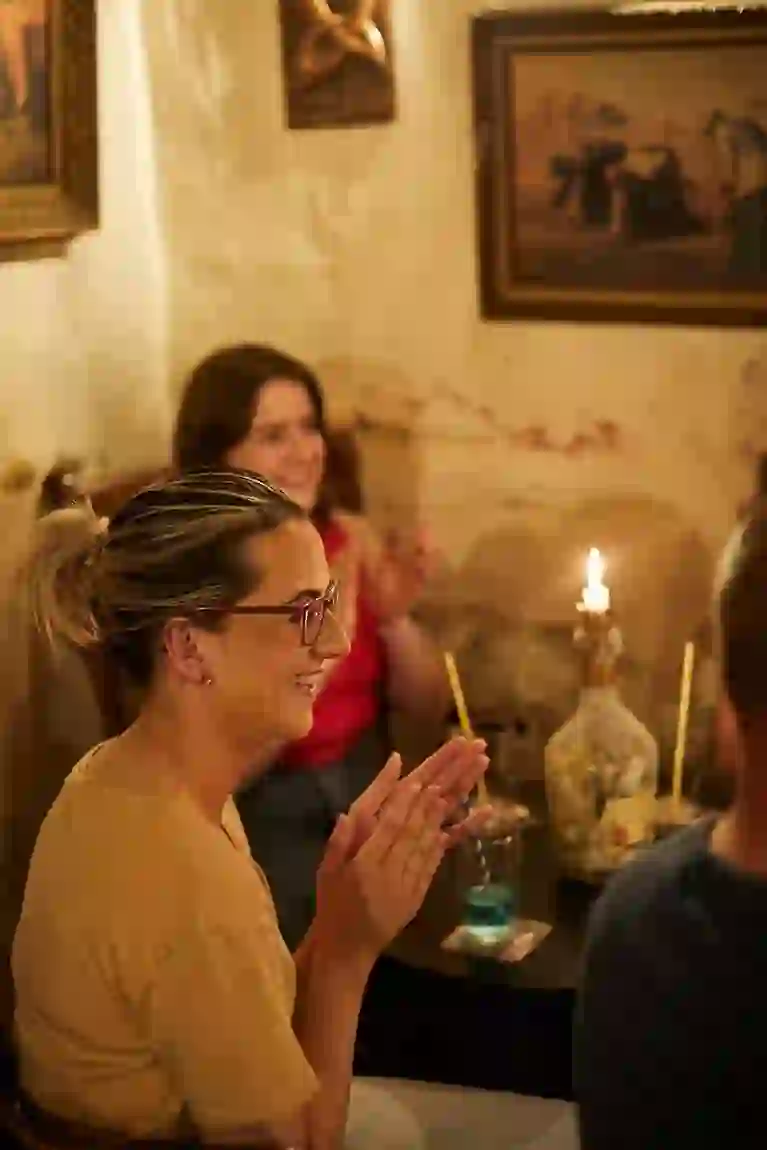 As with most traditional music pubs during the annual pilgrimage to the all-island Fleadh Cheoil na hÉireann music festival, it's a quiet weekend at The Crosskeys Inn. Other times though, you might drop in on a Saturday or Sunday and catch fifteen or more musicians at a trad session.
You wouldn't know who would turn up: legendary bodhrán player and maker Seamus O'Kane is a regular, as are many all-Ireland Fleadh champions. That "organic nature of the session" is something CIE tour guide Joe Griffin loves about stopping here. "It doesn't matter who turns up: it's never disappointing – and it's never the same."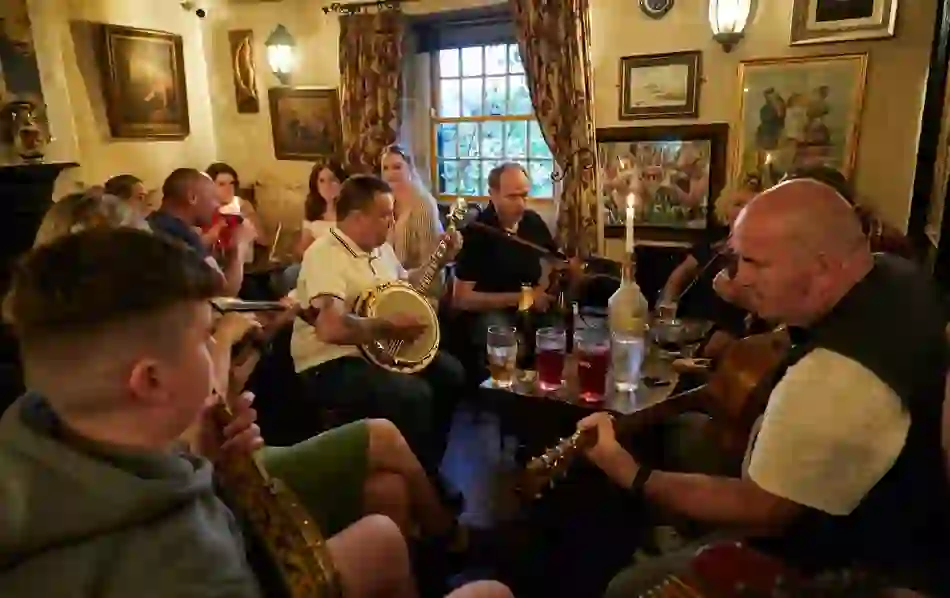 The musicians pride themselves on making all welcome, and the session will slow down to incorporate beginners.
"At the end of the day, we need to ensure that the session is there for everybody to play," Paul explains later. "It's integral to everything we do at Crosskeys; making sure the music is kept going for the next generation."
Frank agrees. "It's all about passing on the great music and keeping it alive."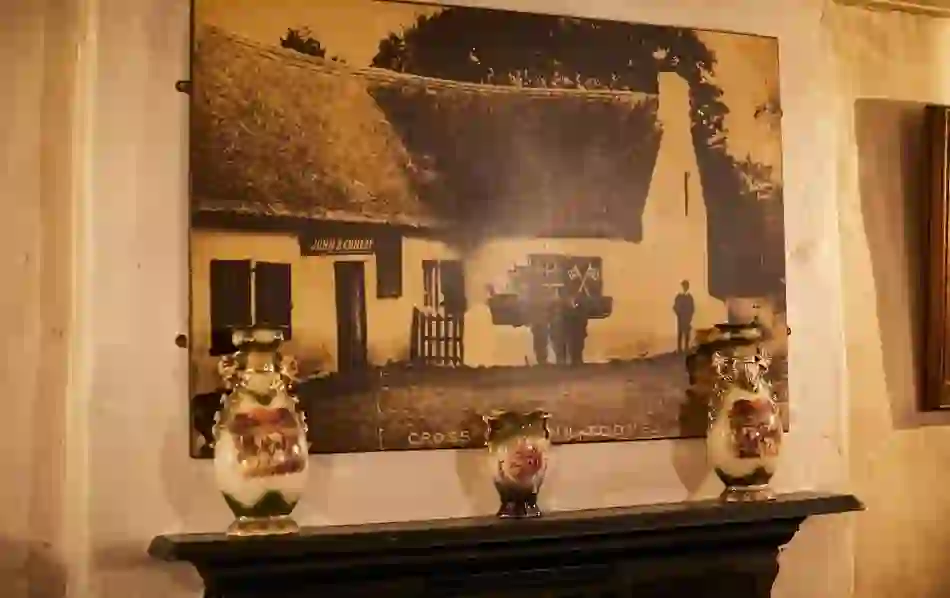 As we sit and listen to the jigs, the reels, the hornpipes, and the ballads old and new, all played with passion and pride by this talented group, it's clear that these are committed custodians. Passing from the Boyd sisters of yesterday to the Walls sisters of today and all of the generations to come, traditional music is healthy and its future is safe.