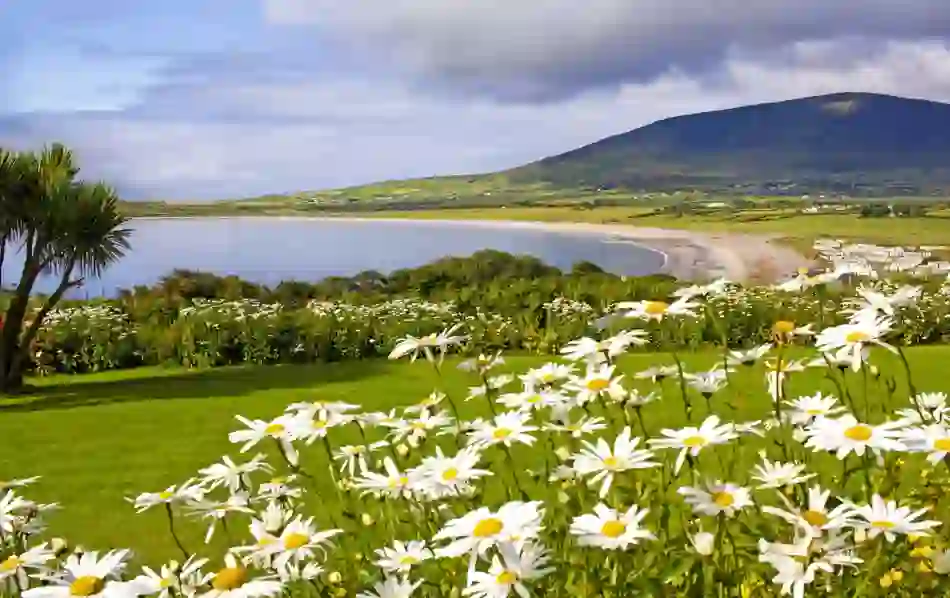 Ireland's poets and the places they love
As far back as the 6th century bards acted as official chroniclers of history and powerful satirists that no one wished to cross. Literacy arrived with Christianity in the land of saints and scholars, and poetry flourished in Ireland's oral and literary traditions. Irish poetry remains a lively, respected and relevant craft and offers fresh insights to visitors seeking an authentic and nuanced sense of place.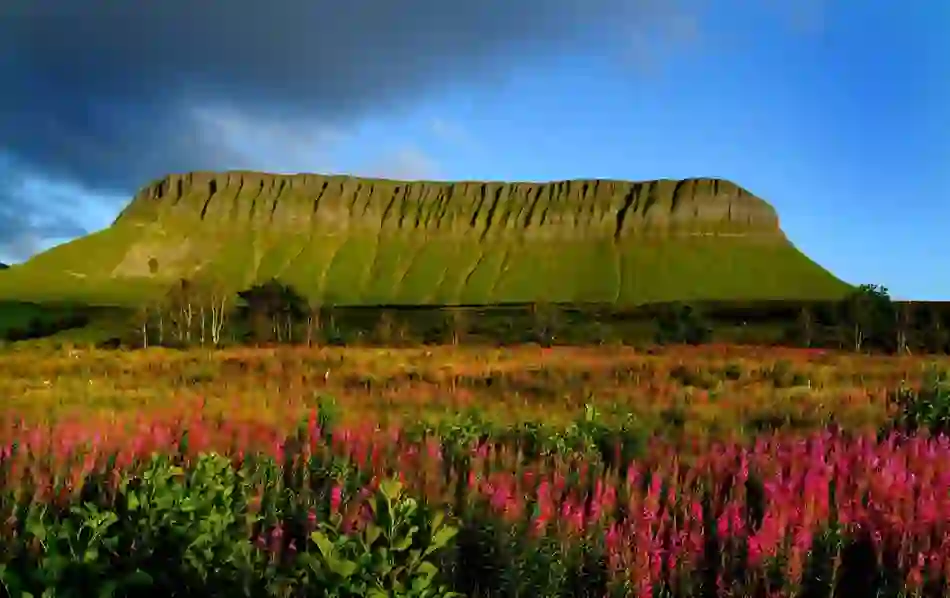 County Sligo: WB Yeats's "Land of Heart's Desire"
Recipient of the 1923 Nobel Prize in Literature, William Butler Yeats was a giant in 20th century Irish literature as well as Irish history. Much of his poetry was inspired by his beloved County Sligo, where "little silver trout" still swim in lakes and streams, and hazel woods still shelter these hilly lands. Visit Yeats's graveside at the 6th century monastic settlement of Drumcliff, under the flat-ridged shadow of Ben Bulben Mountain.
Hop aboard the Rose of Inishfree to view the immortalised Lake Isle of Innisfree on Lough Gill. Download the Yeats of Society Sligo app to "stand where he stood" in this mystical landscape, with forest, coastal and mountain trails to walk, cycle or drive, all enriched with videos, photos and poetry recitals.
County Londonderry: Seamus Heaney's HomePlace
Another Nobel Prize recipient (in 1995), Seamus Heaney's poetry borrows imagery from all around the island of Ireland – from the limestone pavements of County Clare's Flaggy Shore and his beloved Glanmore in County Wicklow to bogland blankets north and south. Heaney found music in placenames such as Gweebarra and Carrickfergus and the people and pasts that they conjured up.
Nowhere shaped the man and his words more than his County Londonderry birthplace of Bellaghy, however, as its HomePlace visitor centre explores with onsite exhibitions and the offsite Open Ground experience. This invites visitors to discover the wetland nature reserve at Lough Beg strand, the whirlpools of the Moyola river at Castledawson, the Toomebridge eelworks on Lough Neagh's shores, and other beauty spots immortalised in the poet's work.
County Monaghan: Patrick Kavanagh's "Stony Grey Soil"
Patrick Kavanagh was a distinctive feature of the streetscape and cultural landscape of 1940s and 1950s Dublin, and lives on in statue form on the banks of its Grand Canal. As a young man he began his life and career as a poet in Inniskeen in County Monaghan, however, where he worked the "stony grey soil" on his family's small farm until the age of 36.
Fate had other plans, as he later reflected. "I dabbled in verse and it became my life." You can enhance your experience of the rural beauty that informed his writing with the No Earthly Estate Poetry Jukebox – an exciting installation that allows you to listen to some of Kavanagh's best-loved poems, including On Raglan Road and Inniskeen Road: July Evening, as you gaze over the banks of the River Fane, walk the Kavanagh trail and visit the Patrick Kavanagh Centre.
County Kerry: Nuala Ní Dhomhnaill's otherwordly Mount Brandon
One of the most original poets working in the Irish language, Nuala Ní Dhomhnaill was born to Irish-speaking parents in 1950s Lancashire, England, and raised initially as an English speaker. At the age of five, she moved to the small Gaeltacht village of Cahiratrant, County Kerry, and fell for the Irish language that would become her written tongue of choice.
Her poetry is infused with the ancient myths and folklore legends coded into both the Irish language and this evocative landscape to which she returned throughout her life. She has drawn much inspiration from the "otherwordly power" of Mount Brandon and surrounding peaks and hills such as Cnoc na Leataithe with its megalithic tomb known as Leaba an Fhir Mhuimhnigh (The Bed of the Munsterman).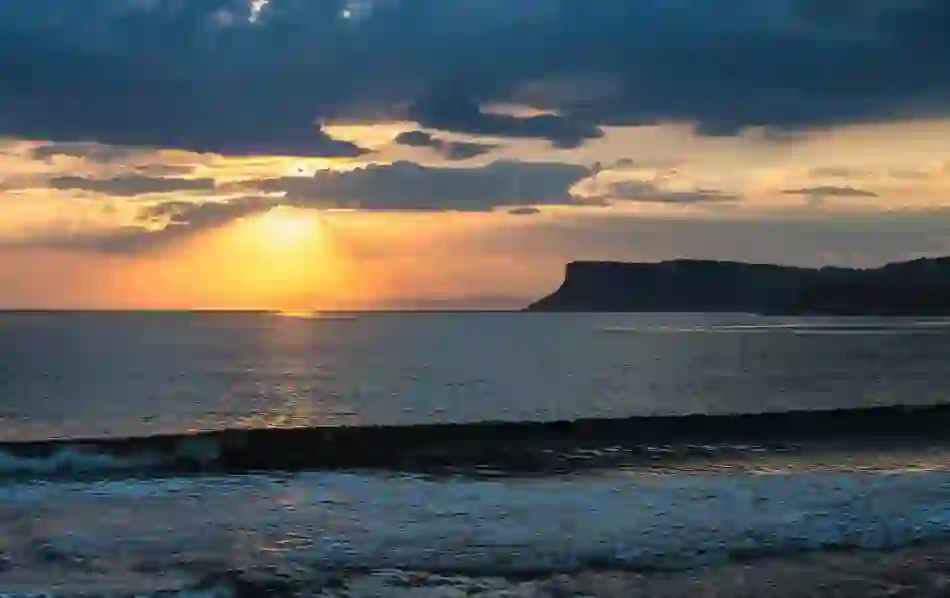 County Antrim: Medbh McGuckian's Ballycastle Beach
In the mid-1980s Medbh McGuckian became the first female Writer in Residence at Queen's University Belfast – where her mentor and former teacher, a certain Seamus Heaney, inspired her to change her name from its original Maeve. Her poems are deeply personal vignettes of a vivid interior life, set against dreamlike snippets of lived experience in Belfast city and the surrounding glens and beaches of County Antrim, with their foggy days and glass-clear skies, strange hills and borderless mountains.
Prolific collections such as On Ballycastle Beach and The Currach Requires No Harbours capture the "athletic anatomy of waves" and "infinite racy stir of water", and skies "opening out from a drowsy walled-in road onto a field of thistles", painting atmosphere and place in a compelling shape-shifting style.
Dublin: Eavan Boland and A Poet's Dublin
To celebrate the seventieth birthday in 2014 of acclaimed Irish poet, Eavan Boland, A Poet's Dublin is both a collection of some of Boland's best-known poems with her own photographs of Dublin, published by Carcarnet, and a joyous rabbit hole of a website published that same year to accompany an exhibition of the book's images and poems.
Both offer a sublime and fascinating journey through the Dublin lived in and refracted back by this gifted poet, with recordings of Boland herself reading and reflecting on selected poems (and, unusually, prose) about her home city. It offers a beautiful invitation to explore its harbours and hills, its pub life and suburbs, and local curiosities like its Huguenot Cemetery and the Doll's Museum.