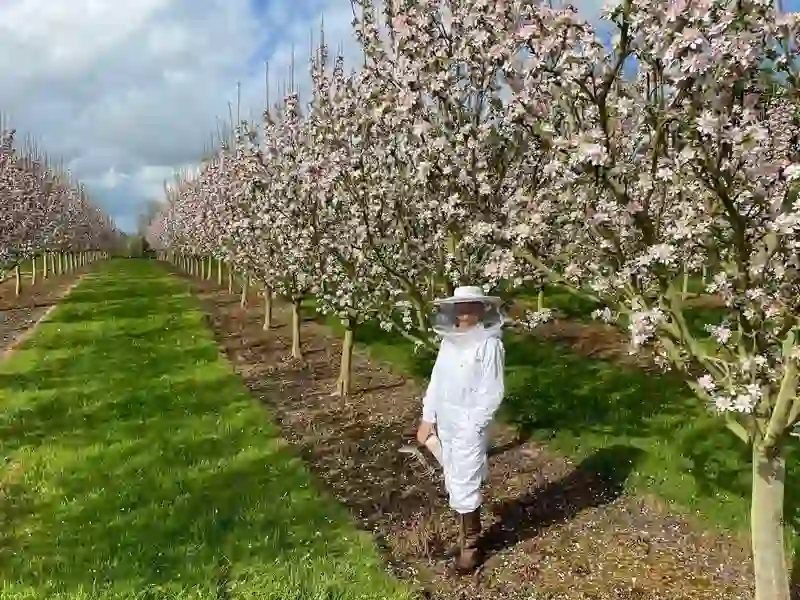 If you're planning to visit Ireland and would like to get up close with the landscape, what about helping out on an organic farm in return for accommodation?
Welcome to the world of "wwoofing", which is ideal if you have a passion for the environment, want to learn more about living sustainably and would like to experience rural Irish farming life.
WWOOF stands for World Wide Opportunities on Organic Farms. It started in 1971 and there are now opportunities all over the world as well as in farms all over Ireland, year round. You can stay for a weekend or for months, and it's a great way to get out of an urban environment and connect with nature.
Wwoofers stay on a host organic farm and help out with various tasks while learning about organic food, the land, the local environment and ecological farming practices. In return for the work, they get free accommodation and meals, plus time off to explore. They also experience the host's daily life and culture, meeting locals and making connections with a new place.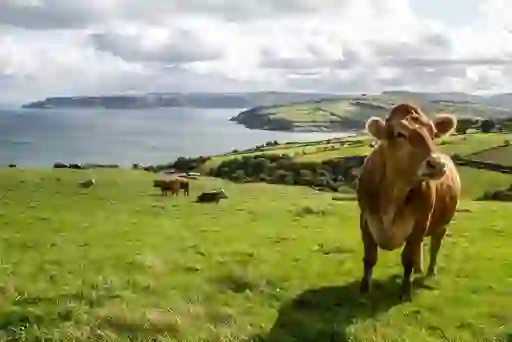 Why go wwoofing in Ireland?
The island of Ireland is fantastic for wwoofing. The tradition of farming the land goes back thousands of years, and a new generation of farmers are turning towards more sustainable ways of farming. There are organic farms and businesses of all sizes, and the farmers are keen to share their knowledge and promote sustainability.
Ireland has lots of interesting opportunities for wwoofers, whether you choose a traditional organic farm, a seaside oyster farm, an orchard or a walled garden. You might be involved in restoring an old garden, rewilding, herding sheep, growing fruit or flowers or even beekeeping.
You get to learn all about organic farming, experience some of the Irish way of life and explore fascinating places on your time off.
Jules Hastings of Glensallagh farm in County Cork who takes wwoofers for one or two weeks at a time, says that wwoofing is a great way to see a different way of living.
"Wwoofing is a very different type of agriculture. It's interesting to see small-scale organic farming," she says. "It's a great way for people to immerse themselves in rural Ireland, immerse themselves in Irish culture and live in the landscape. You meet local people and exchange ideas."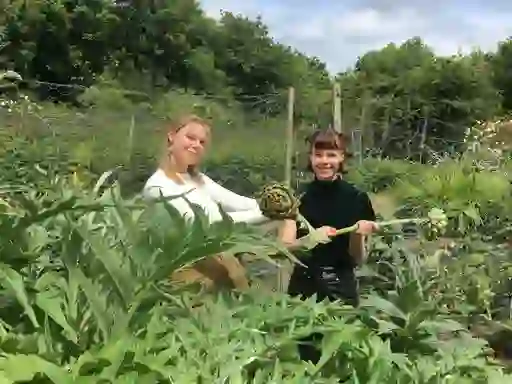 How does it work?
First of all, visit wwoof.ie, browse the hosts and farm types, and pick one that appeals to you. There are different lengths of stays and accommodation types. Host farms are run by individuals or by families and listings mention details like vegetarian food or non-smoking policies, and you can read reviews by previous wwoofers.
Farms usually specify the hours of work required, and in return, you will get accommodation and meals. Once you've picked your host, sign up for the site and create a profile. You can then see available dates, contact the host and arrange your stay.
Wwoofing is a very different type of agriculture ... you meet local people and exchange ideas

Jules Hastings of Glensallagh farm
Some hosts grow organic produce for themselves, some for community collectives and some to earn a living. As well as growing organic crops, the farm might have animals like cows, pigs, sheep, goats, horses and poultry. Some farms grow flowers, have orchards or forests or run agri-tourism businesses. You might be planting and harvesting, foraging, saving seeds or helping with an eco-construction project.
You will have free time to explore so choose a host farm near what interests you – whether it is coast, mountains or lakes or perhaps a historic place. Also check out what opportunities are on offer for your free time – some farms have access to traditional musical instruments or arts and crafts, and you might also meet other wwoofers.
Bear in mind that some farms will be in rural areas with no public transport, while others that are close to urban centres may have connections to visit other towns, or cities such as Dublin, Galway or Belfast.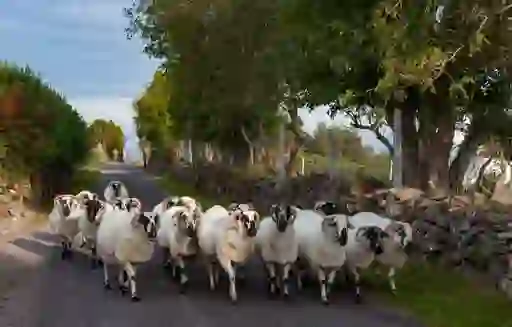 So why Ireland?
Ireland is known for its friendly people, beautiful landscape and mild climate. While rain does feature, there are few temperature extremes in winter or summer.
There is lots to see and do on a day or afternoon off, whether you are interested in watersports, hiking or biking in the mountains, roaming around unusual landscapes like bogs or karst limestone, or exploring heritage sites, museums or libraries. The landscape is dotted with everything from castles and ruins to ancient passage graves and stone circles.
Annie King, a previous director with Wwoof Ireland and a host at Milbeg Arts in Bantry, West Cork, says Ireland is prefect for wwoofers. "There's a lot for wwoofers to choose from. There are lots of cultural things that wwoofers can do – some hosts are involved in music, or have locations by the sea. You can't always count on the weather but when it's great, it's fantastic. It's a way to get out of town and into the countryside, meet new people, and learn about growing things and sustainability."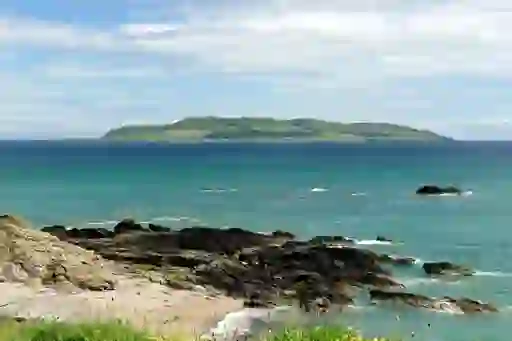 Great wwoofing projects
Some of Ireland's most interesting wwoofing projects include the walled garden and rewilding project at Dunsany Estate in County Meath, 35km from Dublin. This is a 1600-acre estate dating back to the 11th century.
Wwoofers help with the restoration of the walled garden, and also learn about the rewilding project, returning 750 acres to nature. You may also be taking care of animals – the estate is a wildlife hospital and helps rehabilitate everything from birds to foxes and otters.
At Ringlestown Orchard at the foot of the historic Hill of Tara in County Meath, wwoofers help out in the apple orchard as well as with garden maintenance. There are also beehives and the family has set up a distillery in a local town.
In Northern Ireland, Clanvaraghan in County Down is a family farm and agricultural business with a herd of native Irish Moiled Cattle and free range chickens. They also grow fruit, vegetables and nuts. The farm has views of the sea and Mourne Mountains, great for sightseeing and wwoofers can also visit Belfast or Dublin for weekend breaks.
Finally, for an off-the-grid experience, Lambay Island is a 270-hectare private island off the coast of north County Dublin. It has bird and seal colonies as well as sheep, fallow deer and some naturalised wallabies, plus an agritourism business based on cottage rentals and daytrips. Wwoofers help with farm and garden maintenance, livestock and repair projects.