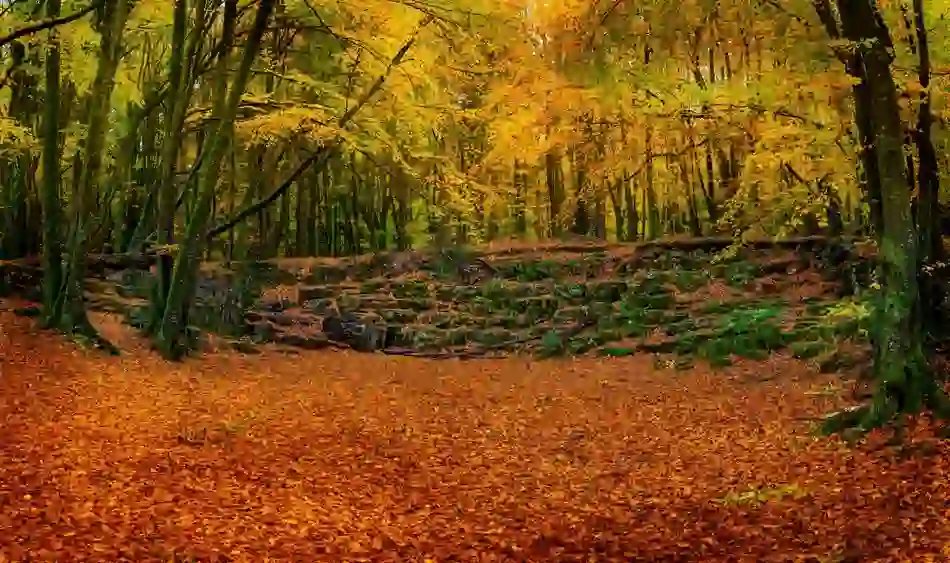 Insta worthy shots of Ireland in autumn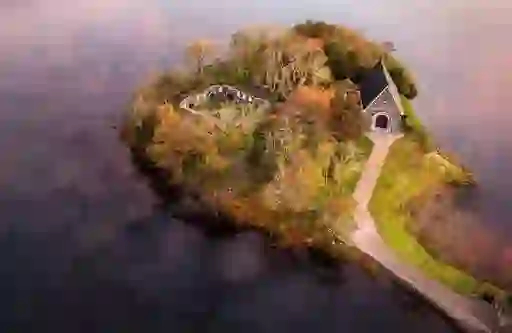 Gougane Barra, County Cork
Looking for the most romantic spot on the island of Ireland? Gougane Barra in the glorious wilds of West Cork is a firm contender for first place. It's a popular spot for marriage proposals and you can even tie the knot in this charming little 19th century chapel, St Finbarr's Oratory.
Sharing this picturesque island are the ruins of an 18th century monastery, reportedly built by the patron saint of County Cork, St Finbarr. After visiting the chapel, take some time to head into the surrounding Gougane Barra Forest Park. Sitting in a tranquil valley by the Sheehy mountains, the park boasts six walking trails through truly majestic scenery.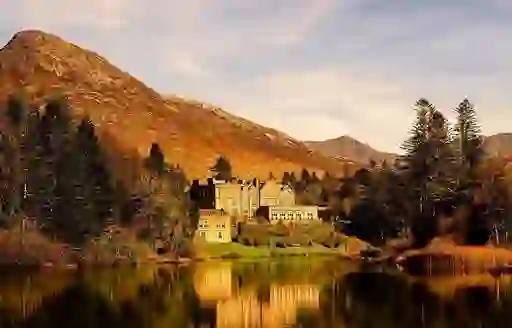 Ballynahinch Castle, County Galway
Surrounded by the Twelve Bens mountain range, and built on the site of a former castle, this 18th century country house has seen its fair share of history. Many famous faces and figures have walked within these walls, including 16th century pirate queen Grace O'Malley.
Now a luxury hotel, the Ballynahinch Castle has had many owners over the centuries, including Robert Martin, a member of one of the 14 original tribes of Galway. In 1924, the castle was privately owned by world-class cricketer, His Highness the Maharaja Jam Sahib of Nawanger, better known as Ranji, who was responsible for many of the features that you can still find today at this four-star luxury hotel. So, relax by a roaring fire, and admire Ballynahinch in all its autumnal glory.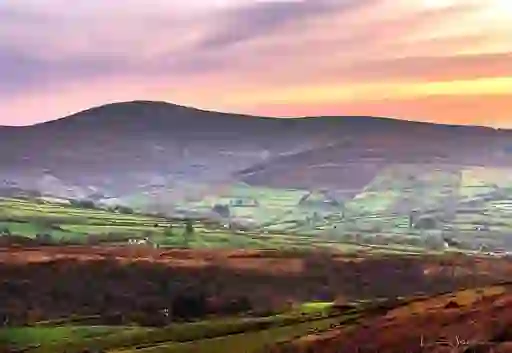 The Sperrins, County Tyrone
Spanning 64 km, these wild, untouched heather-clad hills have been classed as an Area of Outstanding Natural Beauty, and it's easy to see why. National Geographic even included the Sperrins in its 101 Most Scenic Drives in the World, so whether you walk or drive, it will be easy to capture that Instagram perfect shot of this dreamy landscape!
The Ice Age left an indelible mark on the region, with many of the valleys, including Barnes Gap, carved by ice. You'll find a host of ancient treasures in this ramblers' paradise, including the Beaghmore Stone Circles. The true purpose of the stones still remains a mystery today, but some of the circles align with the sun and the moon!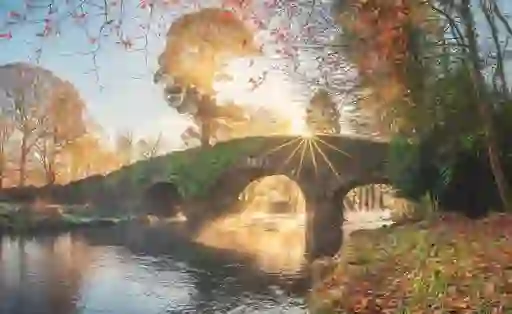 Laragh, County Wicklow
Situated just 2km from Glendalough and Wicklow National Park, Laragh in County Wicklow is a great base for your adventures, although when it looks this picture perfect, you might want to linger for a while…
Take your time here, and wander through this lively village, or explore the nearby National Park on foot, as there are many scenic trails to choose from, for both novices and experienced hikers. If you're looking for a great day out from Dublin, hop in the car – travelling by road will bring you through a landscape filled with beautiful autumnal shades.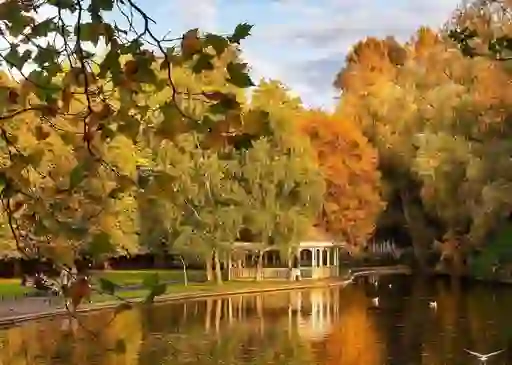 St Stephen's Green, Dublin city
One of Dublin's most beloved parks, St Stephen's Green was a private park from 1814, until Arthur Guinness (yes, that Arthur Guinness!), redeveloped it, and returned it to the public in 1880.
Guinness's vision was to create an oasis of tranquility in the city, and even today, St Stephen's Green feels miles away from the bustle of Dublin, with its lake, flowers, sycamore and holly trees. Visiting the park is a treat whatever the season, but it's in autumn when you'll really be struggling to put the camera down. Grab a hot drink from Bewley's Café on Grafton Street, and spend an afternoon exploring amid golden leaves.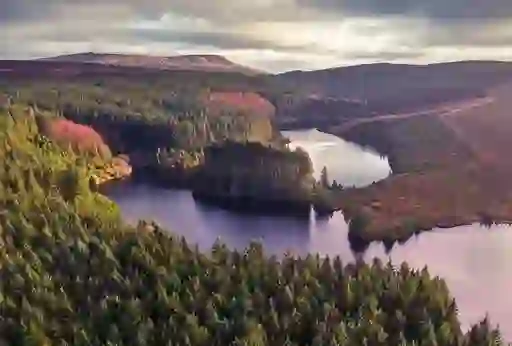 Banagher Forest, County Londonderry
This scenic spot is perfect for nature lovers, and you'll be constantly swapping between your camera and your binoculars to see some spectacular sights in the County Londonderry countryside. It's here you'll find swooping peregrine falcons, buzzards, and even redstarts.
Banagher Forest is one of the oldest woodlands on the island of Ireland, and it really feels like time stands still here. There's a circular 9km walk, where, if you're feeling up for a challenge, you can climb Altnaheglish Hill, a 360m summit. At the top, reward yourself with views of Sawel and Mullaghclogha, and on a clear day, County Donegal!