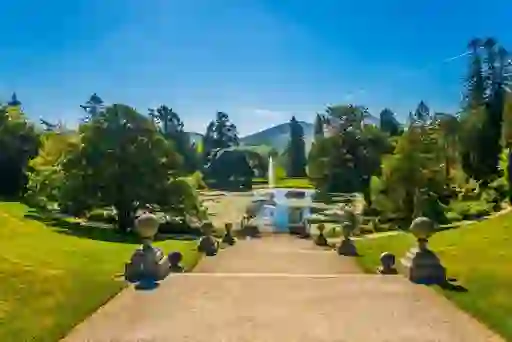 1. Powerscourt Gardens
In the wild Wicklow countryside you'll find 47 acres of sweeping gardens so stunning that they have been voted the third best in the world by National Geographic. As ornate as the Palladian mansion at its centre, the grounds of Powerscourt Estate encompass walled gardens, Japanese gardens, ornamental lakes and a pet cemetery. Get lost in secret hollows and wooded valleys, before climbing to the top of the Pepperpot Tower for a view so breathtaking you'll remember it for years to come.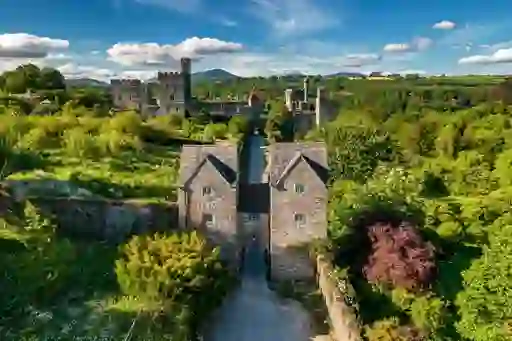 2. Lismore Castle Gardens
Romantic, whimsical and historic, the gardens at Lismore Castle are one of County Waterford's best kept secrets. Set within the castle walls and boasting incredible views both of the castle itself and the surrounding countryside, the gardens here include a 19th century lower garden and a walled garden that was first created by the Earl of Cork around 1605. Stroll through quiet meadows, beautiful yew tree avenues and ornamental borders, and enjoy the contemporary sculpture from artists including Antony Gormley and Eilis O'Connell.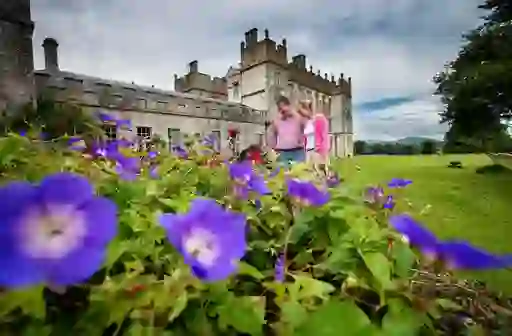 3. Borris House Gardens
In the beautiful Barrow Valley in County Carlow, Borris House sits amidst lush woodlands and gardens with a majestic backdrop of Mount Leinster and the Blackstairs Mountains. Explore the Lace Garden, inspired by the colour and designs of the world-famous Borris Lace, before wandering the tranquil parkland and church paddock, with a collection of beautiful trees including the Lebanon cedar, fern leaf beech and tulip tree.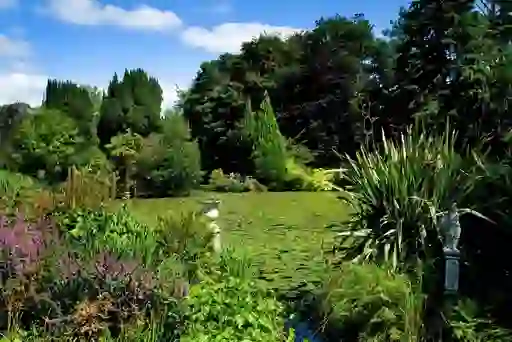 4. Altamont Gardens
An enchanting blend of native trees and exotic plants, Altamont Gardens in County Carlow offers an idyllic riverside ramble perfumed with the scent of flourishing flora. Lawns adorned by yew trees slope down to a lake surrounded by rhododendrons and leads on to exotic shrubs and an arboretum of ancient oaks. Ecosystems exist side by side at Altamont, with a Bog Garden and an Ice Age Glen among the features in this 16-hectare garden.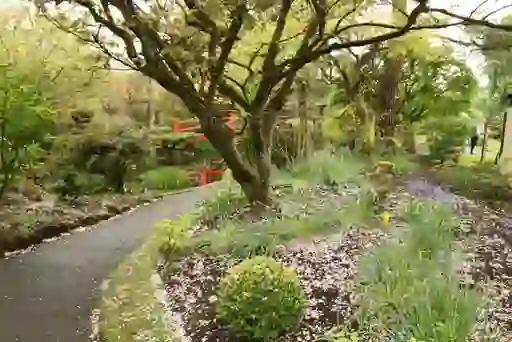 5. Japanese Gardens
Designed by Colonel William Hall Walker with the expertise of master horticulturalist, Tassa Eida, the National Stud's Japanese Gardens in Tully, County Kildare, are said to be the finest of their kind in Europe. Tracing the "Life of Man" from birth through to the afterlife, the gardens boast plants, stone lanterns and elegant Scots Pines as well as cherry trees, tunnelled pathways and an ancient fir tree, symbolising knowledge. Discover a narrative pathway like no other at this thought-provoking and exquisitely executed haven from a busy world.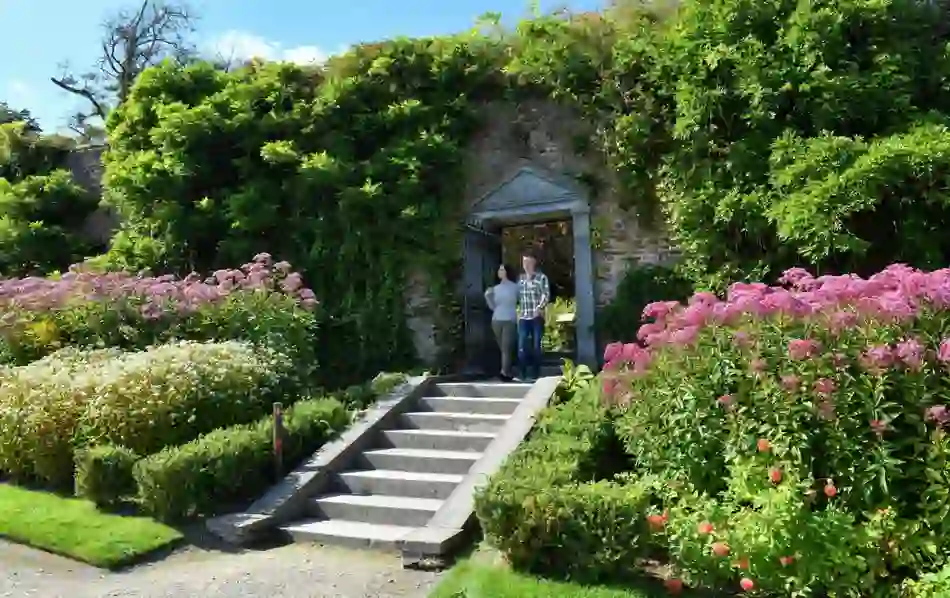 6. Mount Congreve Gardens
There are over 70 acres of woodland, 16km of walkways and four acres of walled gardens for you to explore at Mount Congreve Gardens in County Waterford. And what a place it is… Designed by Ambrose Congreve and Dutch horticulturalist Herman Dool in the 1950s and 60s, Mount Congreve is now regarded as one of the finest gardens in the world. Inspired by Ambrose's extensive travels, Herman Dool planted thousands of flowers, including magnolias and rhododendrons, which can be enjoyed on the Herman Dool Magnolia Walk and Woodland Garden. Every Thursday, from March to September, you can take a tour with one of Mount Congreve's resident gardeners as they share horticultural tips passed down from generation to generation, as well as stories about how these magnificent gardens were bought to life.