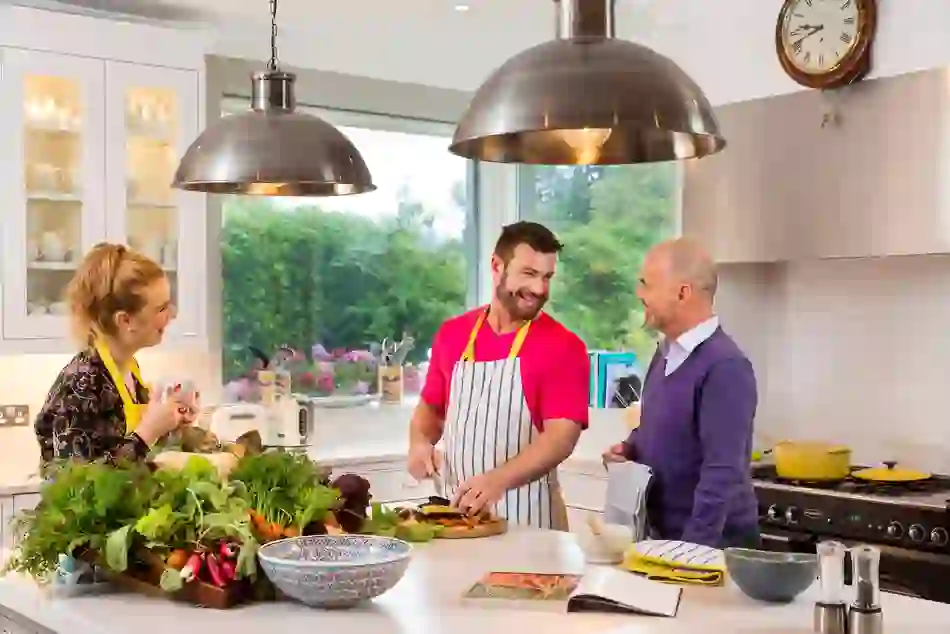 Traditional Irish recipes
Nothing brings comfort like a familiar meal. Memories of family dinners surrounded by loved ones come flooding back and traditions live on as recipes are passed from one generation to the next. You can enjoy a taste of Ireland at your table, too, with this delicious three-course meal.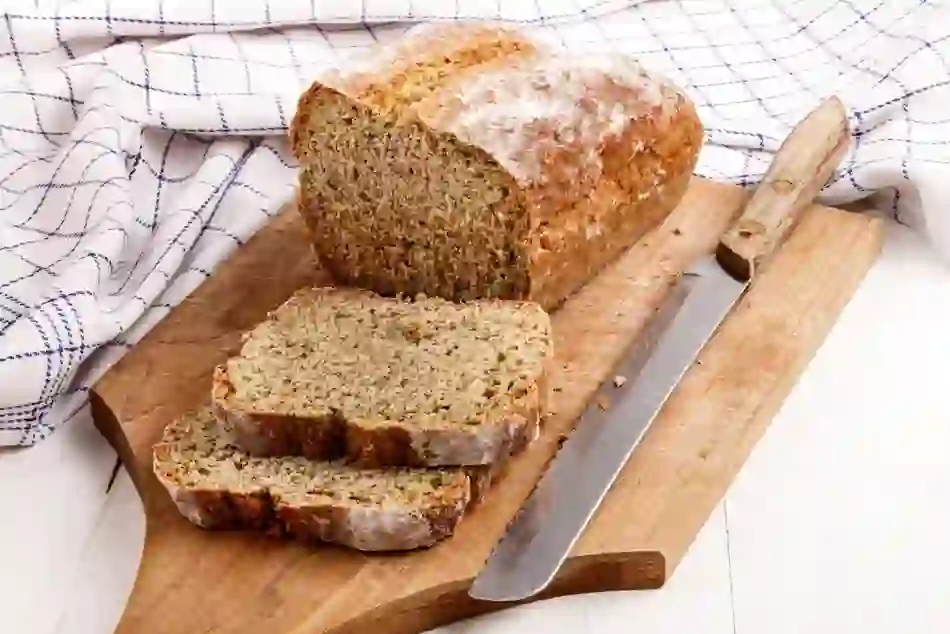 Starter: Jenny's Nan's brown bread with smoked salmon
There's no better combination than delicious Irish seafood combined with freshly baked brown bread! And even better – it's so easy to prepare. Brown bread can be enjoyed in so many ways and is a staple of households across the island of Ireland. One of the best ways to enjoy it is when it's still warm and slathered in butter and jam. Delicious!
Jenny says: "Since we were children, the smell of brown bread meant we were having visitors. But as we've gotten older, we've become the visitors and that smell is now synonymous with coming home."
Ingredients
250g wheaten meal (coarse cut)
200g plain flour
1 tsp bread soda
1 tsp salt
350 ml buttermilk
Method
Preheat the oven to 180°C (356 °F/gas mark 6).
Mix wheat meal, flour, salt, and bread soda in a bowl.
Gradually add the buttermilk into the mix to soften the dough (if your mixture is still quite dry add a small amount of buttermilk).
Knead mix together. Sprinkle some flour into the loaf tin before adding the mixture.
Bake the loaf for 25 to 30 minutes. Tip: To know when it is cooked simply tap the bottom of the loaf; it will sound hollow when it is fully cooked.
Remove your loaf from the tin and wrap it in a clean tea towel while cooling. This will keep the crust soft.
Slice your homemade brown bread, add smoked salmon along with capers and lemon juice to taste, and enjoy!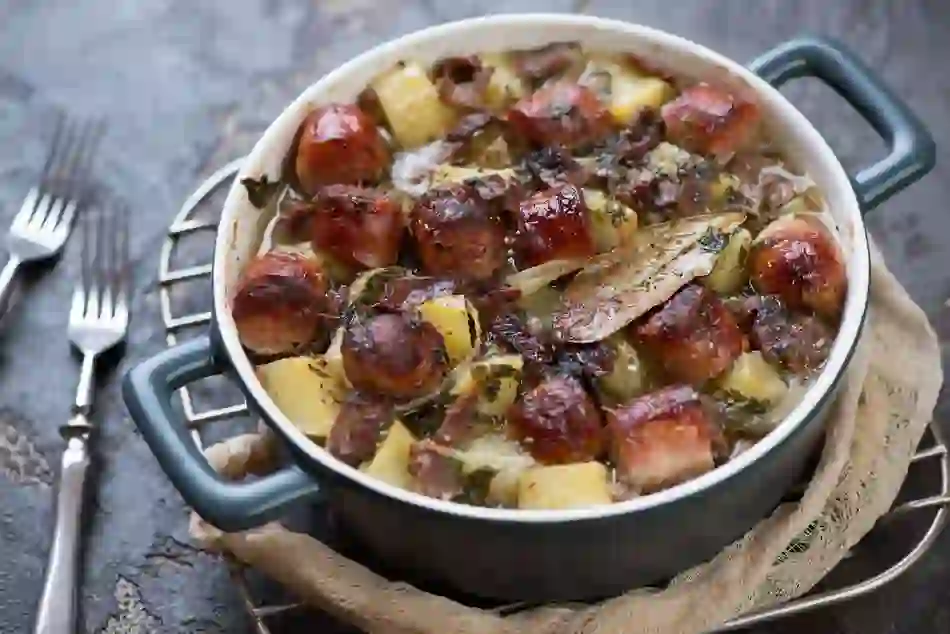 Main course: Emily's childhood coddle
Coddle is an old-school one-pot Dublin dish – it's simple, unpretentious and is a perfect winter warmer. It's thought to date back to the late 1700s and is believed to have been a favourite dish of Gulliver's Travels' author Jonathan Swift and playwright Sean O'Casey.
Emily says: "I haven't eaten coddle in decades, but it was a favourite dinner when I was growing up – served with thick batch loaf slathered in lots of (preferably cold) butter."
"Fresh thyme was not part of our childhood coddle, but it also adds a nice bit of flavour, and you can also add carrots to the mix – although neither of these ingredients are considered traditional."
Ingredients
1kg potatoes
600ml chicken stock (or more if needed)
450g sausages
5 slices of bacon
1 large onion
Salt and pepper
Fresh thyme
Method
Brown the sausages and the bacon in a frying pan with a very small amount of oil to give them a little all-over colour.
Put them in a pot with the potatoes (sliced or chopped depending on preference), the onion (leave it whole so it can be lifted out at the end), the chicken stock and some fresh thyme.
Cook on the hob until the potatoes have softened and the sauce has thickened.
Serve with fresh bread.
This is a rustic, basic version of a Dublin coddle. For a slightly more sophisticated version with the addition of pearl barley, try Donal Skehan's Dublin Coddle.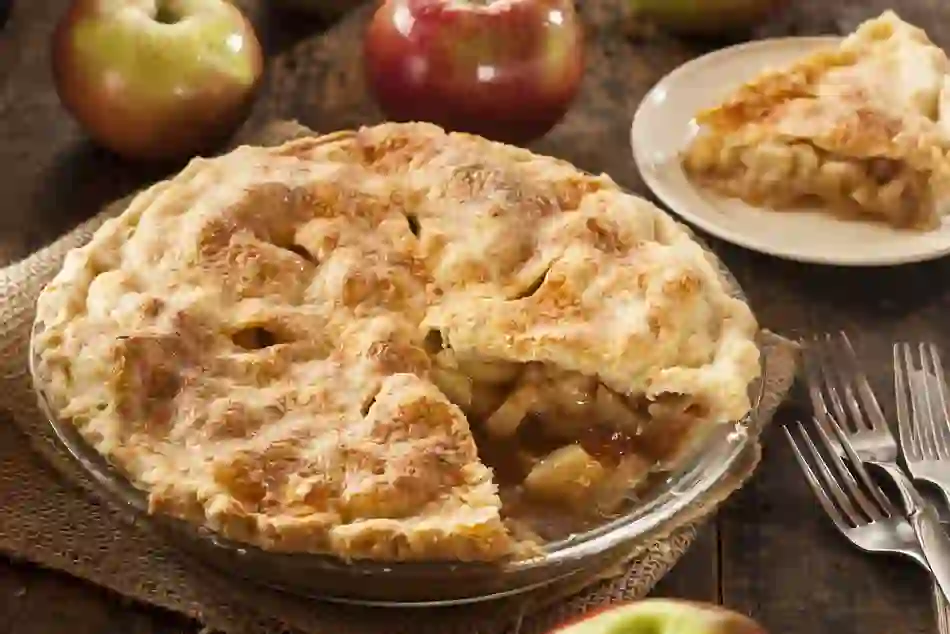 Dessert – Dan's favourite apple tart
Who could resist the smell of a freshly baked apple tart? This is a firm favourite of many home cooks across the island, especially during harvest season in September when freshly picked apples are plentiful. It's delicious by itself, fresh out of the oven, but it's also great enjoyed with a generous dollop of fresh cream, vanilla ice cream or creamy custard. Bliss!
"When I was a child, I knew I was having apple tart after dinner when I could smell baking first thing in the morning", says Dan.
"Even now, all these years later, when I get that warm, inviting smell coming from my mum's kitchen, it feels like coming home."
Ingredients
225g plain flour
125g butter
¼ cup of water
4 apples
100g sugar
Method
To make the pastry, sift flour into a mixing bowl. Using the tips of your fingers, work the butter into the mixture. Add cold water to soften the mixture. Wrap in cling film and chill for at least 30 minutes or overnight. Preheat the oven to 200°C (392 °F/gas mark 6).
Sprinkle a handful of flour onto a kneading board. Pour the pastry onto the board and begin kneading gently.
Roll out half of the pastry to fit an oven-proofed plate. Wet the edges with cold water, gently pressing into the corners. Trim the edges with a knife.
Peel, core and slice the apples. Place your sliced apples into the pastry base and sprinkle with 100g of sugar.
Roll out the second piece of pastry into a circle slightly larger than the tart dish and use it to cover the apples. Press the edges together to seal, then use a sharp knife to cut away any excess.
Crimp the edges of the tart with a round-bladed knife, using your fingers as a guide. Make tiny cuts into the top of the tart to allow steam to escape during baking.
Bake for 30-35 minutes. Tip: To know when it is cooked simply place a knife into the tiny cuts on the crust – the apples should be soft when the tart is fully cooked.
Serve your freshly-made apple tart with whipped cream and a cup of tea.