Maybe it's how those glistening marine beauties reflect the pure, unspoilt and surprisingly diverse coastline of this small island. Or because relishing this homegrown delicacy is the stuff that holidays in Ireland are made of. Whether at a legendary oyster festival; on an oyster farm tour; or in one of many pubs and restaurants, wine bars and market stalls, enjoyed with a crisp white wine or creamy black stout – Ireland's oysters are something special.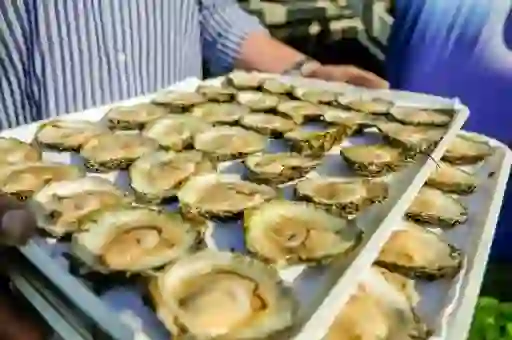 The festivals
The Rough Guide name-checked the Galway International Oyster and Seafood Festival in their list of 50 Things to Do Before You Die, and for good reason: running every September since 1954, this an event like no other. Heralding the new season for the local native oyster (Galway flat), it offers everything from family-friendly cooking events and world-class oyster shucking (opening) heats. You can also expect champagne pairings and a Masquerade Mardi Gras parade through the city's medieval streets.
Nearby, the charming riverside village of Clarenbridge has its own long-running Clarenbridge Oyster Festival in early October; while further up the Wild Atlantic Way, the cheerful seaside village of Ballyconneely brings together local chefs, producers, distillers and musicians for July's Connemara Oyster Festival.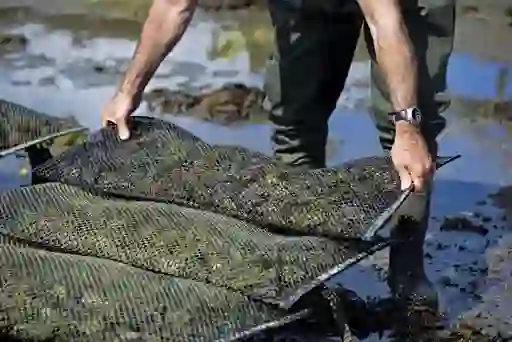 The producers
"An oyster is a wee (little) bit like wine," opines Edward Gallagher of Irish Premium Oysters, a second-generation oyster farmer in Donegal's crystal-clear Tragheanna Bay. "It's about 70% to do with where it comes from itself and 30% to do with the oyster farmer." Which is why there's nothing like seeing where and how an oyster is produced to truly understand its unique character.
One of Ireland's oldest oyster farms, DK Oysters in Connemara's Ballinakill Bay, County Galway, dates back to 1893 when it was one of several oyster farms belonging to the landed gentry and supplying the demands of an oyster-hungry market in London.
Visitors to Northern Ireland can seek out their own personalised oyster experiences. Andrew Rooney organises bespoke tours of Rooney Fish at Kilkeel, County Down, where his award-winning Millbay Oysters are prepared for export to Asia and France. Meanwhile, Tracey Jeffery of Food Tours NI takes pre-booked tours out to Coney Island near Killough to meet Patrice Bonnargent of Lecale Harvest. Visitors get an explanation of how he grows and harvests oysters followed by a shoreside feast cooked by Patrice and his daughter Perrine.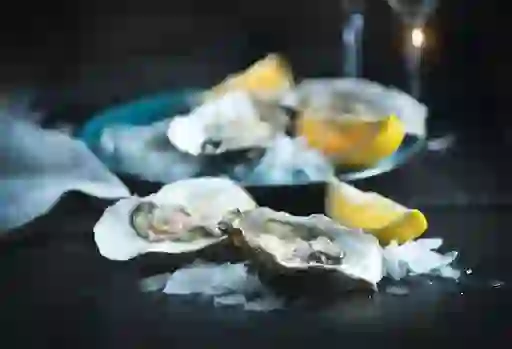 Where else to taste Irish oysters
Even if you don't make it to a festival, farm or producer tour, there's endless opportunity to sample these beauties island-wide. Look out for Millbay's Speciale Oysters at Ulster's annual Balmoral Show, while Patrice Bonnargent's Killough Oysters can be bought at St George's Market in Belfast every Saturday morning or sampled at one of Belfast's favourite shellfish eateries, Mourne Seafood Bar, as well as at their Dundrum outpost.
In Dublin, you can jostle for space and join in the banter alongside international visitors and local regulars alike at the oyster stall run by marine biologist Stephen Kavanagh at Temple Bar's Saturday Food Market, or sample oysters from Kelly's Oysters (County Galway), Flaggy Shore (County Clare), Harty's (County Waterford) or Carlingford Lough (County Louth).
Or simply hop onto the Taste the Atlantic seafood trail along the Wild Atlantic Way to find passionate local purveyors such as Aisling Kelly of the Sligo Oyster Experience, where a selection of oysters from three local farms await your delectation.
Just bring an appetite – and a sense of adventure. Both are sure to be sated.