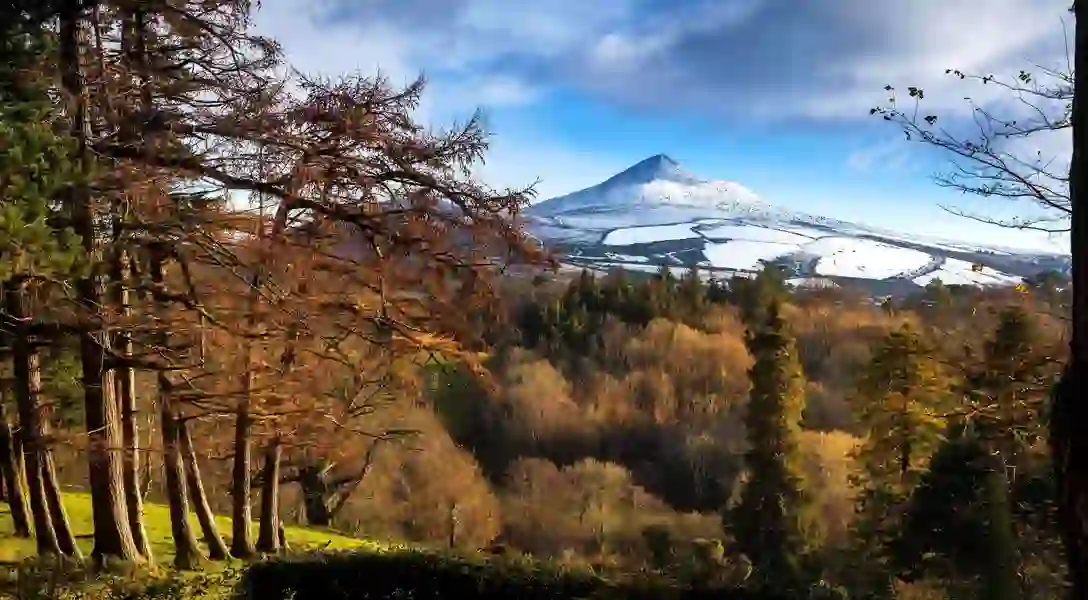 Ireland in November: things to see and do
November is a lovely month of the year to visit Ireland. Landscapes are transformed by autumn foliage, high mountain peaks are sprinkled with snow, and there's a buzz in the air as shops, bars and restaurants deck themselves out in preparation for the festive season.
From a dark sky festival along the Wild Atlantic Way to unforgettable Game of Thrones® trips in Northern Ireland, we've gathered together some of the best things to see and do in Ireland at this time.
So, get that bucket list out, November travel tips coming up!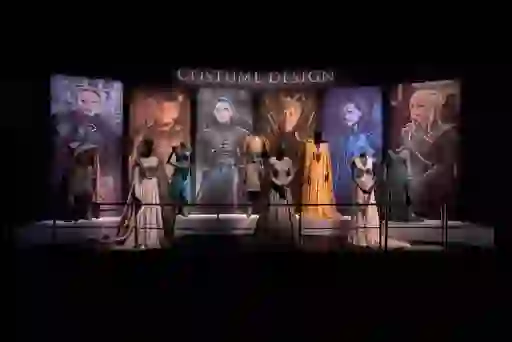 Game of Thrones® territory
As Game of Thrones® has gloriously returned to our screens in HBO's prequel, House of the Dragon, now is a better time than ever to visit the real Westeros – Northern Ireland.
The giant landscapes of this region have provided stunning backdrops for the original blockbuster TV show. There's the beguiling beech tree-lined avenue known as the Dark Hedges in County Antrim which doubled as the Kingsroad. Binevenagh is a majestic mountain just off the Causeway Coastal Route where Daenerys and her dragon soared through the skies. The medieval Inch Abbey in County Down was an army camp and rallying place for House Stark. The list of amazing locations goes on and on! And seeing them all resplendent in autumn colours makes it extra special.
Best of all, the world's only official Game of Thrones Studio Tour is now open in Northern Ireland! Explore full-scale sets from the Seven Kingdoms, see costumes, props and weapons from across the realm, and even get your picture taken sitting on the one and only Iron Throne. A great day out.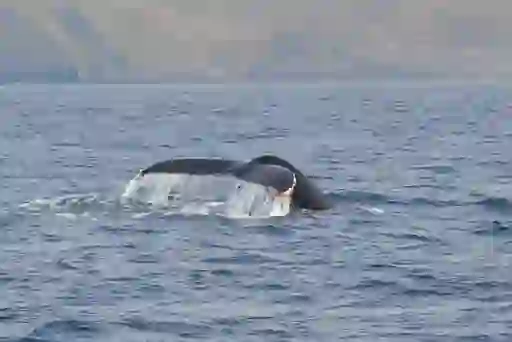 Whale-watching season
November is a great time to catch a glimpse of whales in waters along Ireland's west coast. Humpbacks, minke, orcas and fin whales have all been spotted around these shores and seeing one of nature's largest creatures in its natural habitat is a once-in-a-lifetime experience.
Picture the scene: the boat is bobbing up and down on the Atlantic Ocean, there's a fresh sea breeze on your face and a hot chocolate in your hand, then excitement grows as something huge is spotted in the water. You'll be recounting this trip to friends and family for many years to come!
Where to see them? Check out Cork Whale Watch or Whale Watch West Cork. Both tour providers offer whale-watching trips around the beautiful coastline of West Cork.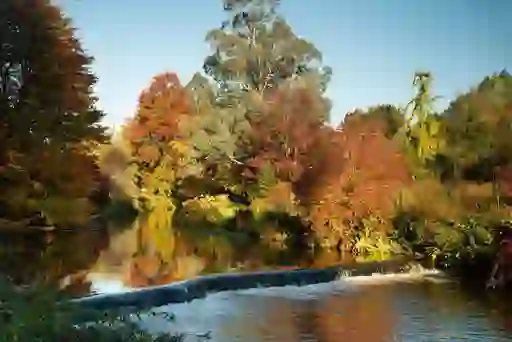 Amazing landscapes
It may be known as the Emerald Isle, but in November, autumn has very much taken hold across the island of Ireland. Forests, woodlands and gardens are an intoxicating mix of brown, yellow, red, orange and many other shades in between. As winter looms, you might even spot a mountain peak or two covered in a sprinkling of snow, such as Errigal in County Donegal or the Mourne Mountains of County Down.
For forests and woodlands, try Killarney National Park in County Kerry, a picturesque gem complete with a waterfall, lakes and roaming deer. Or Glenariff Forest Park, one of the nine Glens of Antrim, which are famous for their natural beauty. Memorable walks and hikes await, so get out those walking shoes!
As for gardens, Mount Usher Gardens in County Wicklow is a haven of tranquillity in Ireland's Ancient East. While Strokestown Park in County Roscommon features walled gardens, pleasure gardens, and a wilder woodlands full of exotic and rare plants. Also the location of the National Famine Museum, Strokestown is a great day trip for nature lovers and history buffs alike in Ireland's Hidden Heartlands.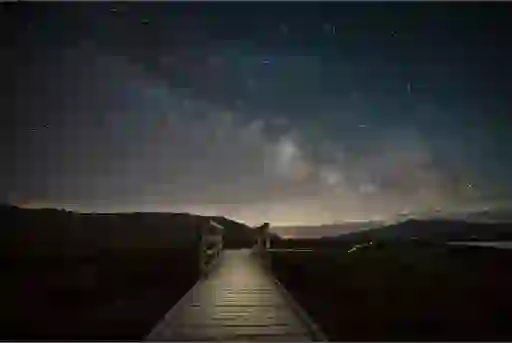 Ireland's dark skies
If you're looking for a top sustainable travel idea for November in Ireland, it's a brilliant time to discover the island's dark sky places. The Kerry International Dark Sky Reserve in County Kerry and Mayo International Dark Sky Park in County Mayo have both been awarded a gold tier for the quality of their night skies. While the OM Dark Sky Park & Observatory in County Tyrone is the first of its kind in Northern Ireland.
On a crisp and clear November night, staring up at the Milky Way shining bright in the darkness above is simply magical.
And how about this, the Mayo Dark Sky Festival takes place 4-6 November. Organisers have promised the biggest and best festival to date, with events including "Rowing the Atlantic: The night skies" and "China in Space". Talks, workshops, walks, exhibitions and performances will take place across the county, celebrating the beauty and wonder of dark skies. Come along and you might even see the Northern Lights!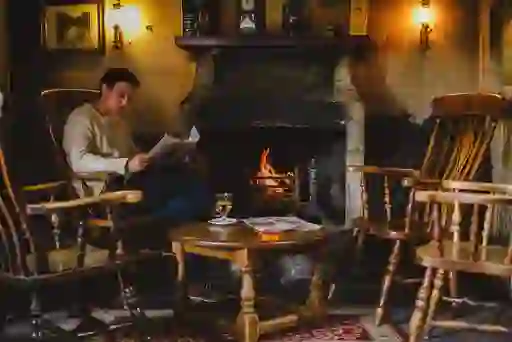 November travel tips
Weather on the island of Ireland in November is usually cloudy, although there can be a good few sunny days, too. The average temperature is 4-10°C, so mornings and evenings can be cold, while afternoons may be quite mild.
Of course, it'll rain a bit, it wouldn't be lovely lush Ireland if it didn't! But if it's dry, the cool air makes the perfect conditions for venturing into the great outdoors. Enjoy a bracing cliff walk by day, then cosy up for an evening of local food and drink by a roaring fireside in a lively bar or restaurant.
In terms of what to pack, think layers! Jumpers and trousers during the day, add a coat for the evening. It's always a good idea to bring a hat, scarf and gloves, just in case there's an extra nip in the air. If there is, remember, you're always just moments away from some friendly hospitality and hearty winter warmers. Irish coffee, anyone?
As Christmas is just around the corner, it's the perfect time to pick up some nice handmade Irish gifts for family and friends. Or maybe you just want to bring a little piece of Ireland home with you after your fantastic trip.