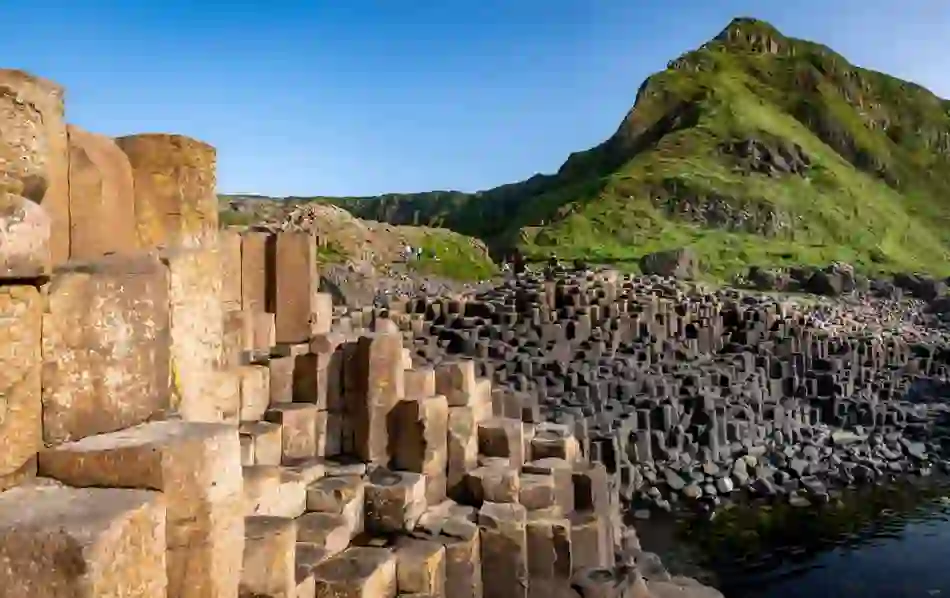 Irish myths and legends and where to find them
Irish myths and folklore may seem otherworldly, but did you know that the tales are set in real locations around the island of Ireland? Here are the six spots where you can walk in the footsteps of some legendary characters…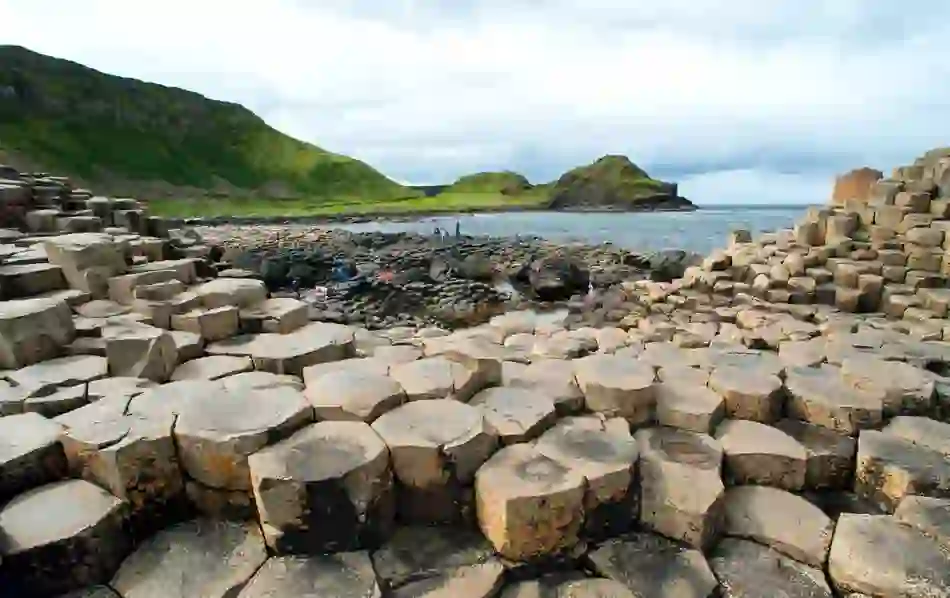 1. Fionn mac Cumhail, County Antrim
Fionn mac Cumhail is like Ireland's own Superman and he's one of the main stars of Ireland's folk tales. The great warrior forged a causeway to Scotland, hunted monsters and created entire islands. His father was a warrior leader and his mother was the kidnapped daughter of a druid.
Fionn's countless adventures are a testament to this unusual heritage, from the time he speared a demon at the Hill of Tara to the tale of the Salmon of Knowledge, when an enchanted fish and a sucked thumb brought him eternal wisdom. Of course, none of his exploits are more famous than the road-building, giant-battling antics that brought us the Giant's Causeway in County Antrim.
2. Tristan and Isolde, County Dublin
Betrothed to King Mark of Cornwall, Irish princess Isolde instead fell in love with his nephew, the knight Tristan. Though the two ran away together, theirs was a doomed love; after Tristan was poisoned, Isolde died of a broken heart.
They were buried beside each other and a pair of hazel and honeysuckle trees grew, intertwined, from their graves. Today, the Dublin suburb of Chapelizod – beside the Phoenix Park – is named for the chapel of Isolde (from the Irish Síopéal Iosóid), where Tristan asked for her hand in marriage.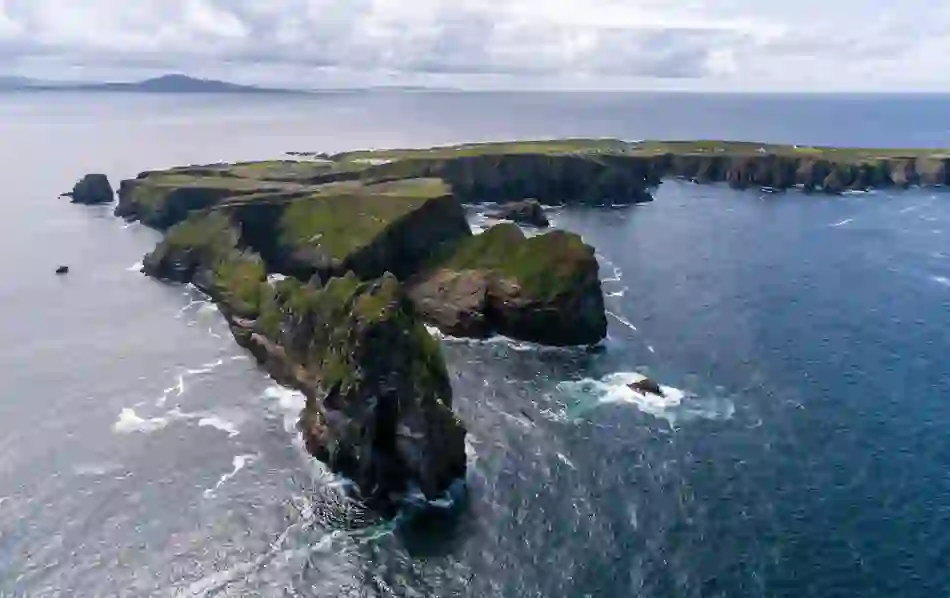 3. Balor of the Evil Eye, counties Donegal and County Sligo
Son of a god of war and husband of a prophetess, Balor was a giant from Irish mythology with a singular, poisonous eye on his forehead, formed after looking at a potion brewed by his father's druids. The Evil Eye was covered with seven heavy cloaks, and when they were taken off one by one, it unleashed a fiery devastation.
In one tale, Balor is lured from his stronghold on Tory Island in County Donegal and blinded in battle by his own grandson, Lugh. The angry giant then mistakenly burned his own army to the ground. A huge hole was seared into the earth and was later filled with water, creating County Sligo's Loch na Súil: the Lake of the Eye.
4. Tuatha Dé Danann, County Leitrim
The Tuatha Dé Danann (the tribe of the gods) were mythical rulers of Ireland who arrived on dark clouds from the north and landed on Sliabh an Iarainn, a mountain in County Leitrim. They ruled Ireland with four treasures: the Stone of Fal, the Sword of Light, the Spear of Lugh and the Cauldron of Daghda.
Several tales recount that after their defeat in battle, the Tuatha Dé Danann retreated to the underworld and became the fairies of later Irish folklore. Their legacy lingers to this day: the Irish for Ireland (Éire) comes from the Tuatha Dé Danann name, Ériu.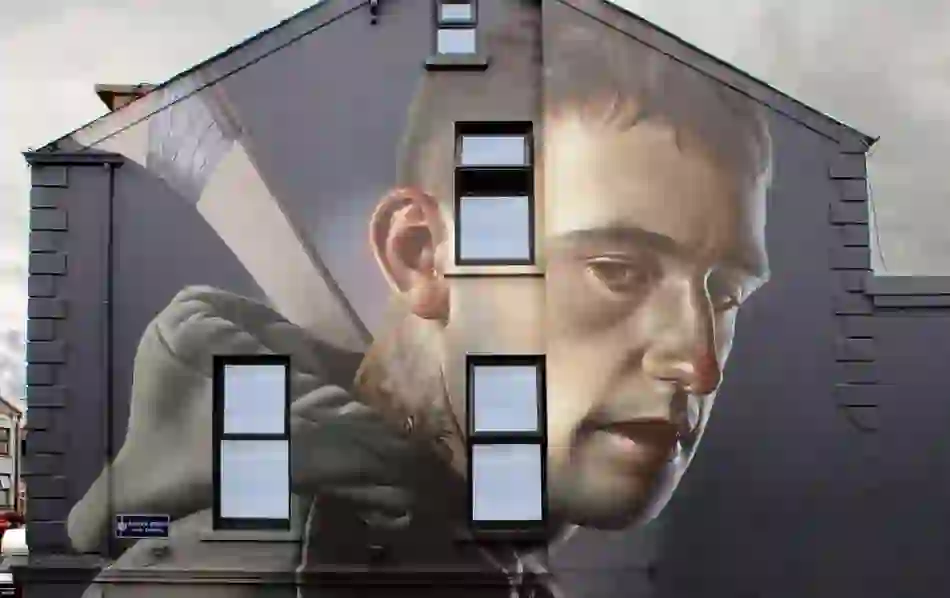 5. Cú Chulainn, County Louth
Originally known as Setanta, this ancient warrior from Irish folklore earned his name Cú Chulainn (meaning "the hound of Chulainn") when he slayed the monstrous Ulster Hound single-handedly while still a young boy. Said to have super-human strength, Cú Chulainn was also a master of martial arts and the indigenous Gaelic game of hurling.
He even owned a deadly spear (the Gáe Bulg or "spear of mortal death"), hewn from the bone of a sea monster… but that's a tale for another day. Cú Chulainn's legacy lives on around the island today, particularly in Dundalk, County Louth, where he is believed to have been born and laid to rest at Cú Chulainn's Castle.
6. Deirdre and Naoise,Ulster
A tragic heroine in the Ulster cycle of Irish mythology – tales that take place in modern-day Northern Ireland and along the Causeway Coast – Deirdre was engaged to the elderly King Conchobar, but she dreamed of falling in love with a man who had the same colours as a raven she had seen: pitch-black hair, snow-white skin and blood-red cheeks. A handsome young warrior named Naoise fit the bill perfectly!
The pair fell in love and ran away together, but Naoise was killed by the vengeful King Conchobar. Forced to marry the king, Deirdre's heart broke and she committed suicide, forever to be known as Deirdre of the Sorrows.