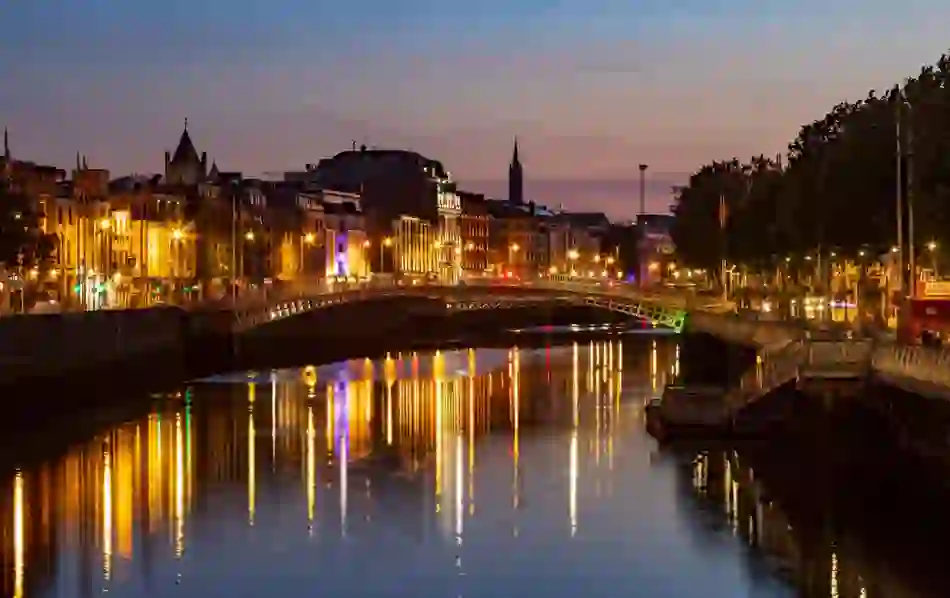 Pride in Dublin
The first Pride march in Dublin took place in 1974 and was organised by a small group called the Sexual Liberation Movement. Since then, the Dublin Pride Festival has turned into a brilliant week-long festival that covers the city head-to-toe in rainbows.
There are DJs, comedy shows, speeches and many other performances taking place in a selection of excellent venues. In previous years, popular attractions have included the Pride Village which is a full-day festival in Merrion Square. This year is the 40th anniversary of the first large-scale protest, which is considered the birth of the modern Dublin Pride movement, and plans are afoot for the biggest event ever.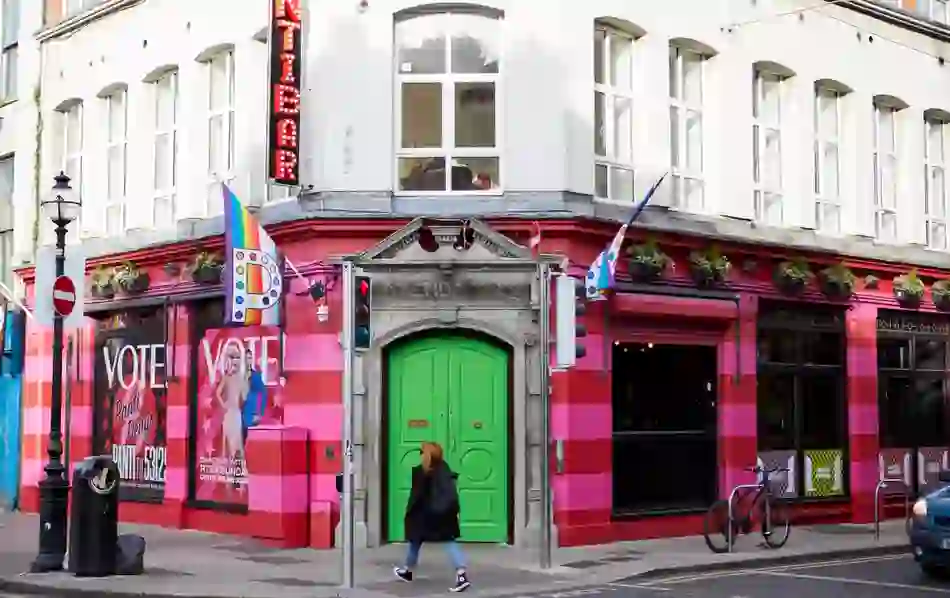 Bars and nightclubs can be particularly popular during Dublin Pride. The George is an award-winning LGBTQ+ nightclub in Dublin and proclaims itself as "a long-standing staple of the Irish nightlife scene." Panti Bar is another favoured location, especially during Pride. It's a modern LGBTQ+ bar with a great atmosphere and it is owned by famous drag queen Panti Bliss. And don't miss a night at the famously fun club night Mother every Saturday at Lost Lane nightclub just off Grafton Street.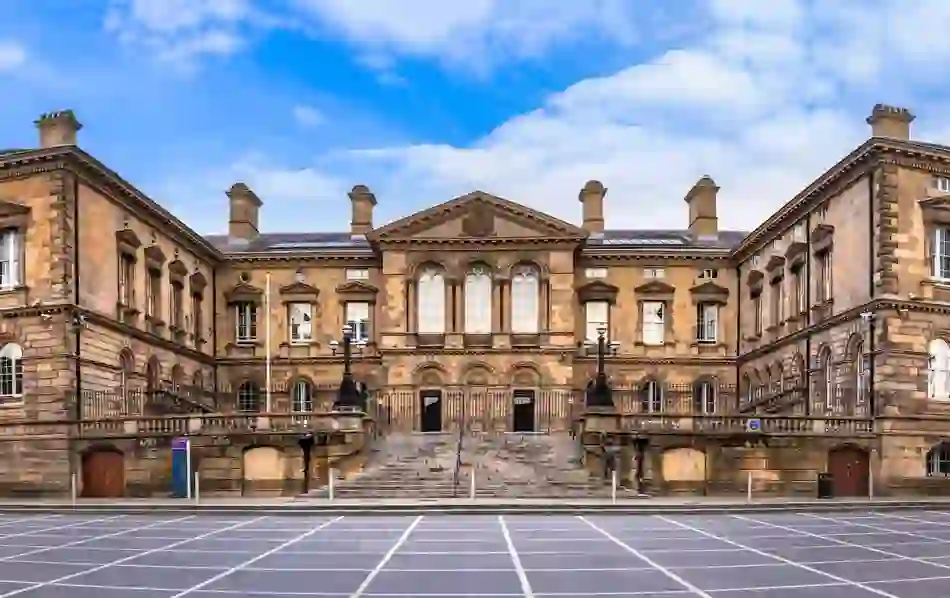 Belfast's Pride
The Belfast Pride Festival is one of the biggest festivals in this lively city in Northern Ireland. It was founded in 1991 and it has come a long way; in 2022, over 70,000 people attended the festival, with 2023 set to be even bigger. The festival itself involves over 150 events across 10 days in July. There will also be a Pride Village – a pride-themed market showcasing information stalls, children's entertainment, music, as well as quiet spaces.
[Belfast Pride] is a protest and a celebration, a call for equality, a stand for solidarity and a celebration of the lives of LGBTQIA+ people in Belfast and beyond

Belfast Pride
The main event of the Belfast Pride Festival is the dazzling Pride parade. This year, it will be on Saturday 29 July, beginning at 13:00 at Custom House Square and ending on Victoria Street. A new theme is chosen for the festival and parade each year, and this is decided by the Belfast Pride Committee in consultation with the community and stakeholders. The theme in 2022 was Community - United in Diversity. Keep an eye on the website for the announcement of the theme for 2023.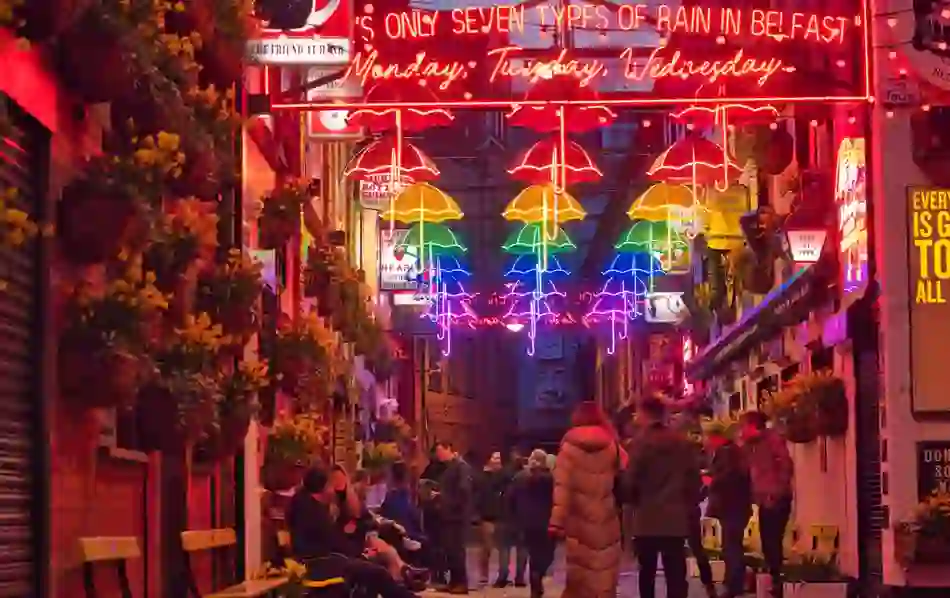 The LGBTQ+ nightlife scene in Belfast is fantastic, and popular nightclubs and bars are likely to host events during Pride. Kremlin is Ireland's biggest gay club and offers themed nights and talented resident DJs. It's located in the Cathedral Quarter, which is an area in Belfast city unofficially named Belfast's gay hub. Boombox is another nightlife spot not to be missed. It's a vibrant nightclub with gay and lesbian-specific nights, and it offers ticketed events. And finally, you definitely will not be stuck for LGBTQ+ nightlife in Belfast, as The Maverick is a great gay bar in Cathedral Quarter open seven days a week until late.
Celebrations around Ireland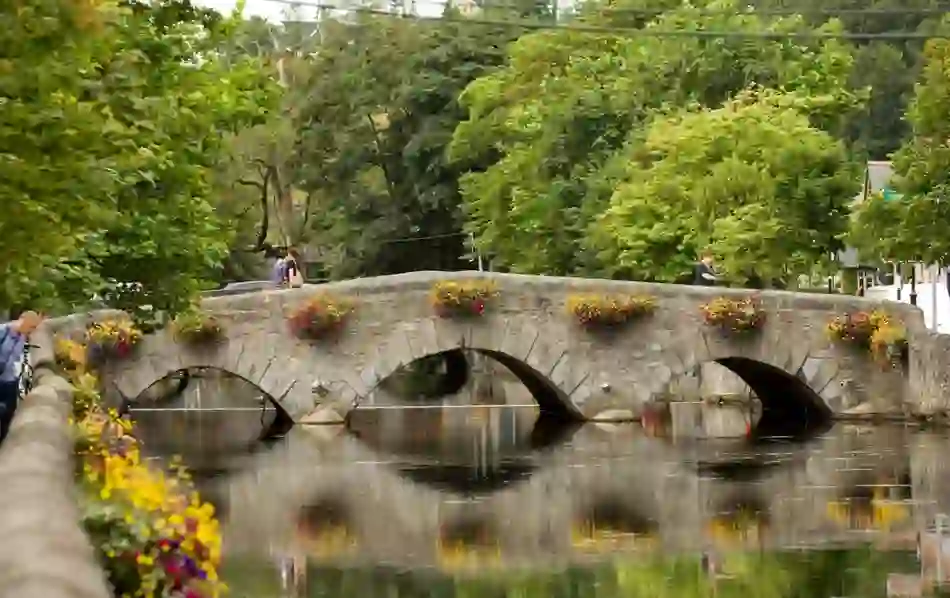 Mayo
The Pride festival in Westport, County Mayo features everything from hikes and sea swims to a parade and lots of other fun parties and events running over the June bank holiday weekend.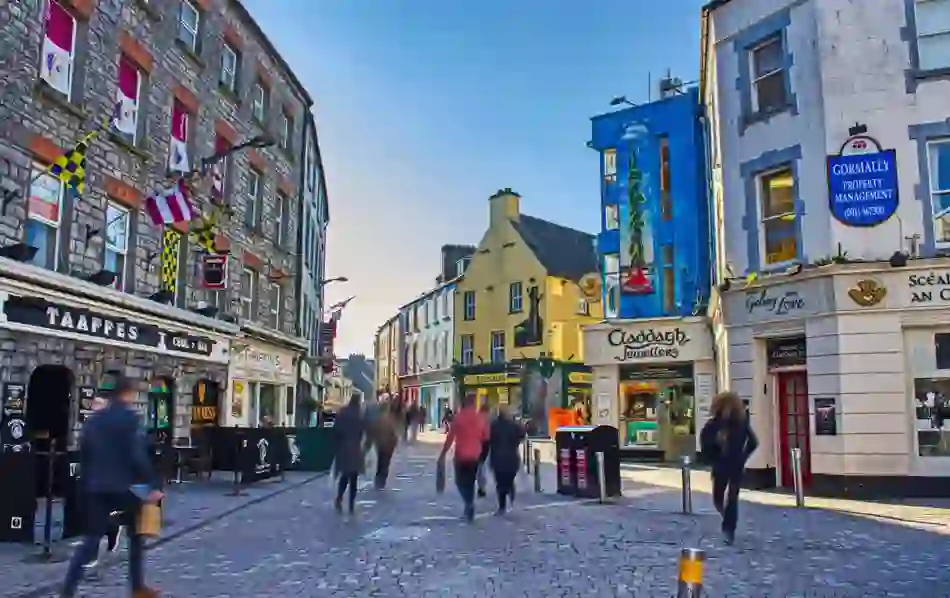 Galway
Galway's annual Pride Festival takes place in August and features a week-long programme of information and awareness events, performances and music nights and a parade.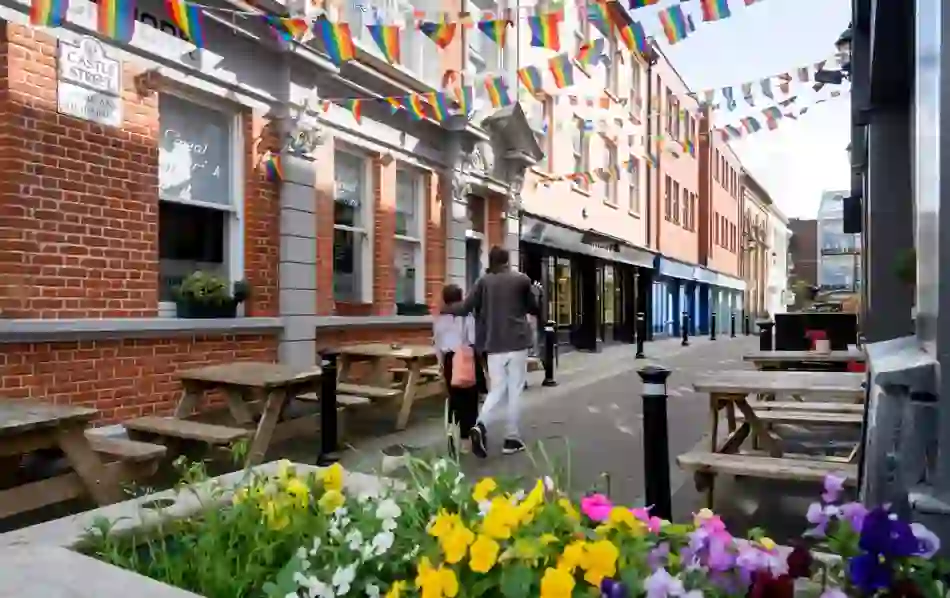 Foyle
This year marks 30 years since the very first Foyle Pride in 1993 and the August festival will feature seven days of celebrations, demonstrations and a parade.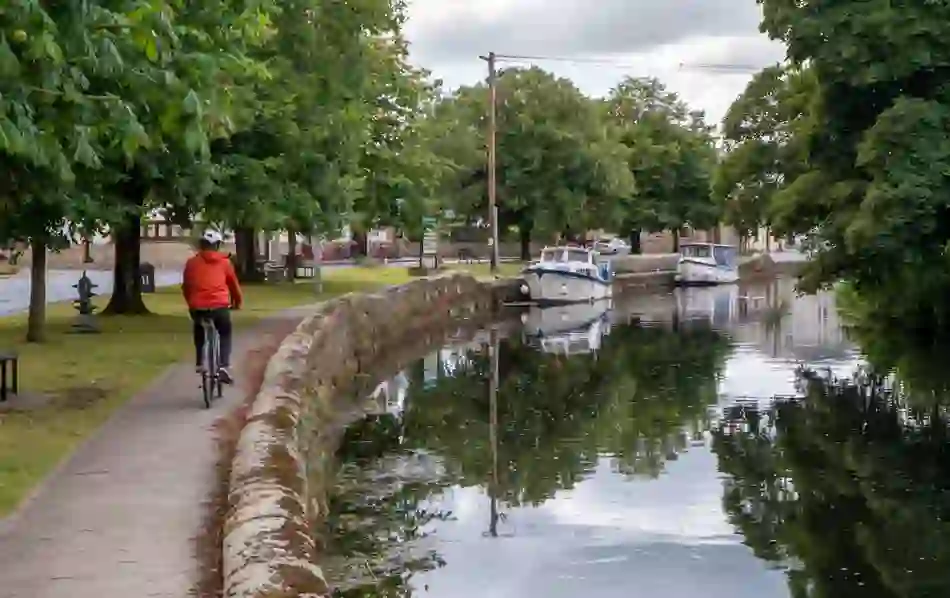 Carlow
The Carlow Pride Festival was founded in 2019 and has since been a popular event attracting a large crowd to the town park alongside the River Barrow.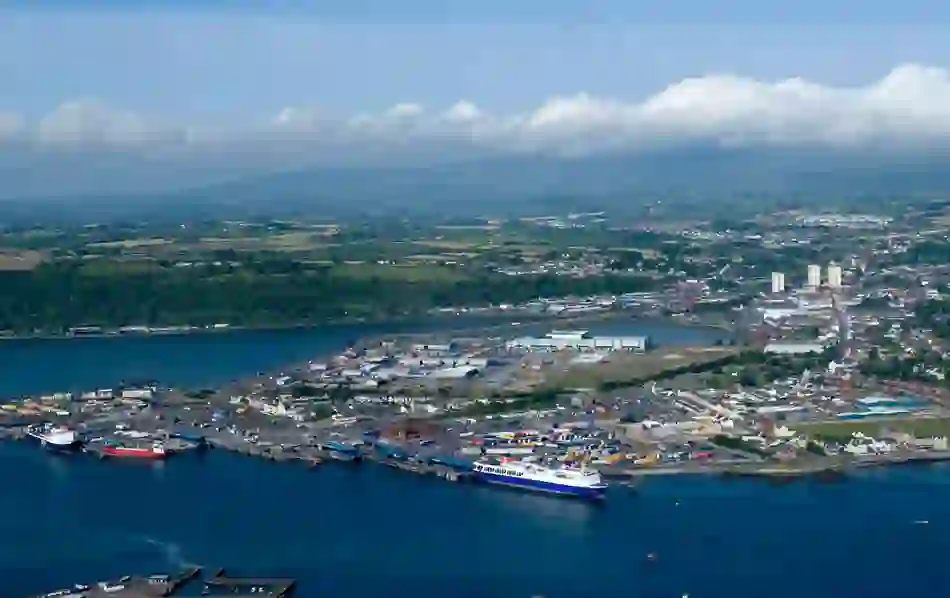 Larne
The Larne Pride Festival in the harbour town of Larne in County Antrim showcases both local talent and famous faces in support of the LGBTQ+ community.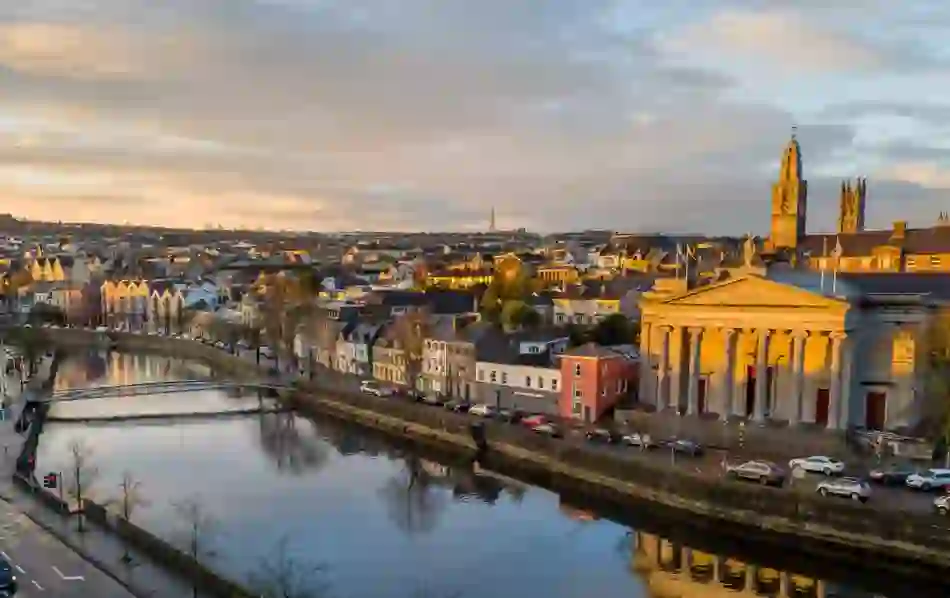 Cork
Take to the rainbow-covered streets of Cork city for Cork Pride in August. This year's theme is "30 Years On" – celebrating 30 years since the city's first Pride festival.