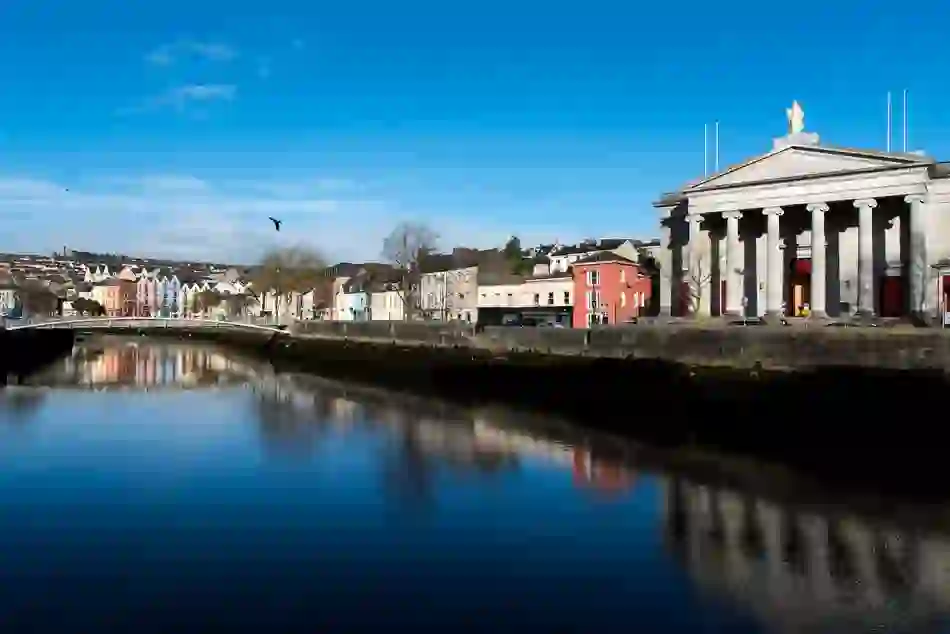 Cork City on a budget County Cork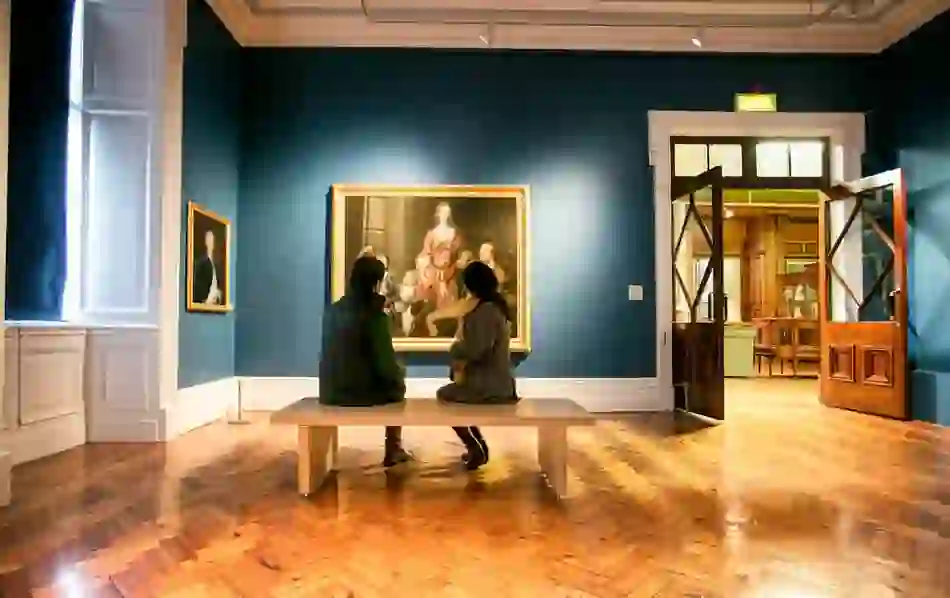 Culture shock
Start your budget cultural tour with the Cork Public Museum, where you can learn the history of the city from Bronze Age archaeological finds to the modern day. Next stop over at Elizabeth Fort, an old military stronghold with incredible views of the city. Entry is free and guided tours are only €3 per person, so it's a great way to learn how the city developed and what the lives of Cork people were like hundreds of years ago.
Finish your history lesson with a visit to the Butter Museum and delve into the international butter trade in which Cork became a key player in the 19th century. Tickets are €5 for adults, with a reduced rate available for seniors, students and children.
Contemporary art and architecture fans should check out the Glucksman Museum, located in the grounds of University College Cork (entry free). The Glucksman has a huge range of exhibitions to amaze and inspire whether you're a casual visitor or an art expert.
If that's not enough contemporary art, try the Triskel Arts Centre, which has a free gallery open five days a week (Wednesday-Sunday). For more classical tastes, the Crawford Art Gallery has paintings and sculptures dating all the way from the 16th century, with special exhibitions alongside its permanent collection. Entry is – you've guessed it – free.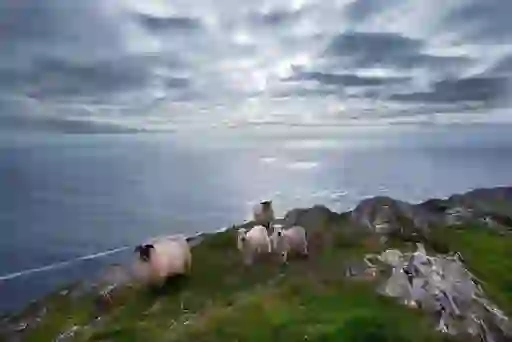 Explore the outdoors
If you need a breath of fresh air after all those museums, Cork has countless walks, gardens and hidden beauty spots. Walk along the banks of the River Lee in Fitzgerald Park and lose yourself in a haven of tree-lined avenues, vibrant flowering plants and unexpected sculptures. Further along the river in Ballincollig are the Royal Gunpowder Mills, now a beloved peaceful public park.
If you are journeying out on the Wild Atlantic Way, you won't get closer to nature than the Sheep's Head Way. Along this 200km walking route you'll find stone circles, an old copper mine, ruined churches, and enough villages dotted along the way to provide for rest and refreshment. Make a stop at Ireland's most south-westerly point, Mizen Head. Here you can descend the famous 99 steps and cross the high-arched bridge to find the Mizen Head Signal Station. We dare you to look down!
To start exploring Ireland's Ancient East, head on a day trip by bus or by train to Cobh, a pretty seaport town with a beautiful harbour that offered a final glimpse of Ireland for many emigrants. From here you can see Spike Island, a picturesque island dominated by Fort Mitchell, a star-shaped fortress that once held 2,300 prisoners captive – an important piece of Irish history and well worth the admission price.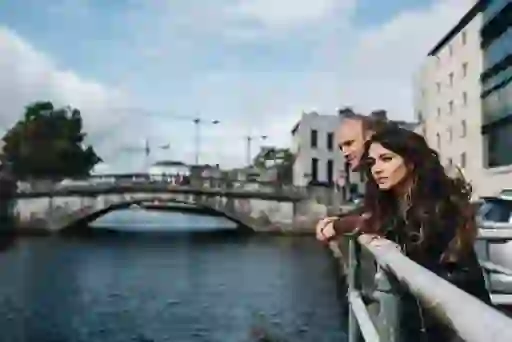 Getting around
Cork city is great for pedestrians, with most places within walking distance of the centre. The steep hills will be a work out but the views will be worth it. You can explore the city centre yourself on a self-guided Cork Walks tour or join Walking Tour Cork for a free stroll through the city's history. If you want a bit more speed, Cork's bike share scheme has a three-day pass for tourists for just €3.
Trains run between Kent Station (about 10 minutes walk from the city centre) to key tourist areas including Cobh and Fota Island, and buses run regularly throughout the city. If you're going to be in Cork for a while, it might be worth picking up a Leap Card – a travel card that offers savings on bus and train services. For longer journeys, check out Bus Éireann's website and book yourself a trip.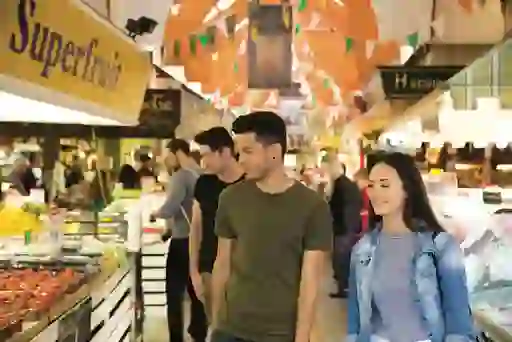 A taste of the city
Cork's food scene is second to none and there are plenty of deals to be to sample some famous Irish food and delicacies. No visit to the city would be complete without a trip to the English Market, which has been running since 1788 and offers every kind of food imaginable. Selling both cooked food and fresh ingredients, the dozens of stalls here come highly recommended and have food to suit every taste and budget, from artisan cheese to cakes and chocolate.
For the best bargain brunch in town, head to Liberty Grill on Washington Street. With the freshest of ingredients sourced from the English Market, the menu has a delicious selection for vegetarians and vegans (and everyone else). Another spot for those with a restricted diet is the Quay Co-op, whose organic menu not only has endless options for vegans, but gluten- and nut-free recipes too. You won't find a tastier or healthier meal on a budget.
To wash it down, visit the Franciscan Well Brewery, a craft brewery that boasts one of the best beer gardens in the city. The Brew Pub has a huge range of craft beers and has food seven nights a week, including pizza prepared in their wood-burning oven.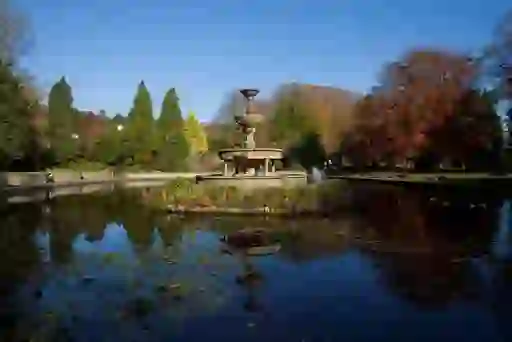 Places to stay
You can't beat a good hostel for budget accommodation, and Cork has plenty to offer the eager hosteler. Situated in the city centre with rooms from €20 a night for a 12-bed dorm to €44 for a single room, Kinlay Hostel is an ideal base to explore the city. Everything is within walking distance and they will help you book tours to see the rest of the county.
If you've come to Cork with nightlife in mind, Brú Bar and Hostel is the place for you. Brú has live music seven nights a week, with a discount on drinks for guests. Dorms start at €20 a night, and they offer a 5% discount if you book with them directly. If you'd rather a night in, Sheila's Hostel offers a free home cinema complete with beanbags and access to Netflix. Sheila's offers dorm rooms only, and prices start at €18 a night.
If you don't fancy staying in a dorm with multiple people, there are a few budget hotel or B&B options in the city. Airbnb is another popular option, offering all sorts of accommodation to suit every taste. Whether it's a city centre pad or a riverside hideaway, there's something for everyone. If you're visiting during the summer, there are some great university accommodation options at University College Cork.