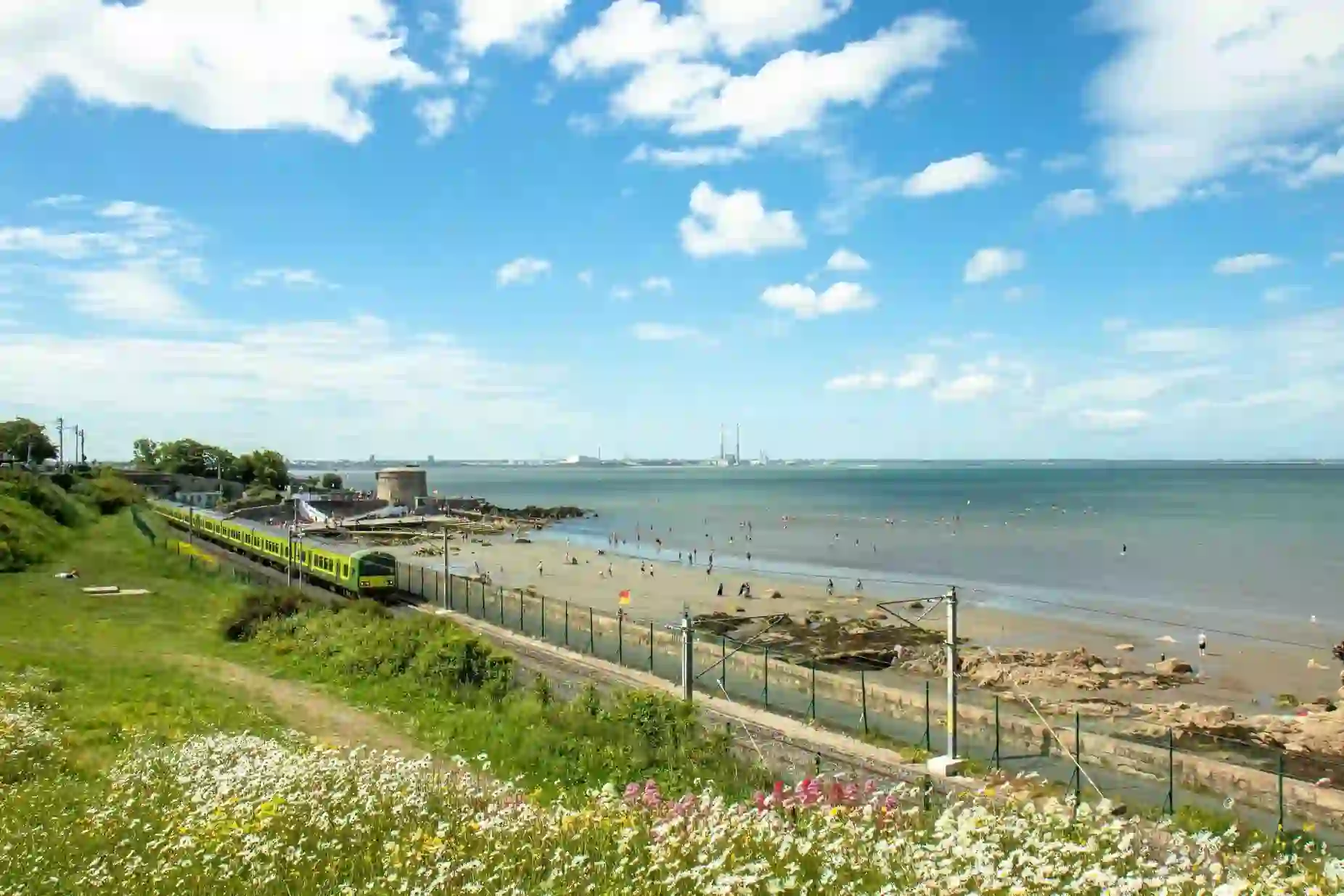 Explore the Dublin Coastal Trail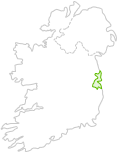 Dublin
Starting with Skerries north of the city and journeying south to Killiney, the Dublin Coastal Trail is connected by Irish Rail and the DART train line. The most convenient way for tourists to travel on this route is with a Leap Visitor Card. Then you can hop on and off at whichever stops take your fancy.
If you'd like to make it a more multimodal adventure, you can! Leap Card's are usable on Dublin Bus, which connects to most stops along the route. And Bleeper is a great bike share scheme available in several places on the trail, including Malahide, Dún Laoghaire and Killiney.
What will it be first – some delicious fish and chips in Howth or perhaps an ice cream and walk along the Dún Laoghaire pier? Let's see what travel inspiration awaits as we zip along Dublin's picturesque coastline from the top to the bottom of the Dublin Coastal Trail...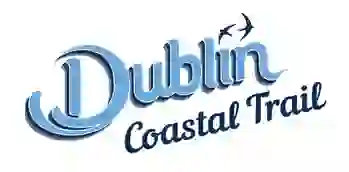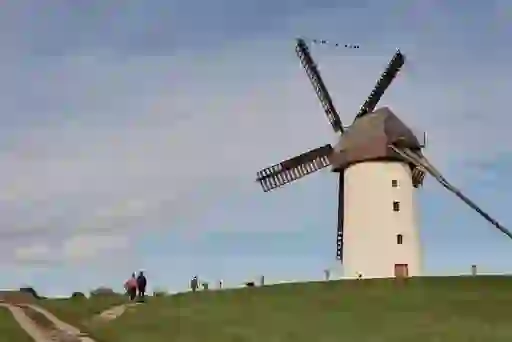 Skerries
With two great beaches, Skerries is a perfect spot for water activities. Skerries Watersports offers stand up paddle boarding, kitesurfing, kayaking and windsurfing. For a calmer experience, Skerries Seatours provides trips to Rockabill Lighthouse and Lambay Island. On land, enjoy the Skerries Coastal Trail, a walk that takes in the Martello Tower and the harbour.
Don't miss Skerries Mills, a unique heritage centre complete with two working windmills, a café and a craft shop. A hidden gem is Ardgillan Castle and Gardens. Bask in the views of the Irish Sea and the Mourne Mountains from the spectacular gardens or savour afternoon tea in the 18th century country-style house. Bridgerton vibes, anyone?
For food, Blue Bar serves up great local seafood, including grilled lobster and Dublin Bay prawns. For a tipple, 5 Rock shakes up seasonal cocktails with homemade syrups and bitters.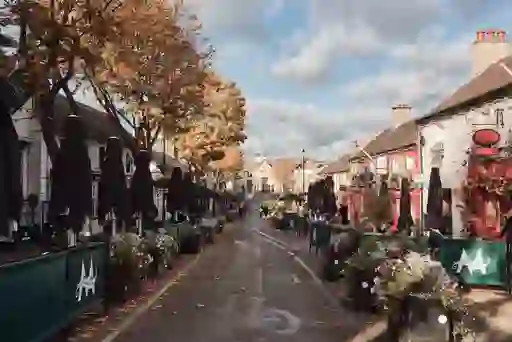 Malahide
Don't miss Malahide Castle and Gardens, an 800-year-old medieval wonder set on beautiful parkland grounds that also feature a Butterfly House, Walled Garden and Fairy Trail. It's a wonderful day out for all the family. If trains are your thing, visit the nearby Casino Model Railway Museum, which is located inside an adorable thatched cottage.
In Malahide village, take a stroll along streets full of independent boutiques and cool pubs. For places to eat and drink, Old Street serves bistro classics such as beer battered fish and steak ciabatta alongside a wide range of wines and cocktails. If street food is more your bag, head to the marina where a gathering of food trucks can be found next to the yachts. We're talking wood-fired pizza, tacos and loaded fries!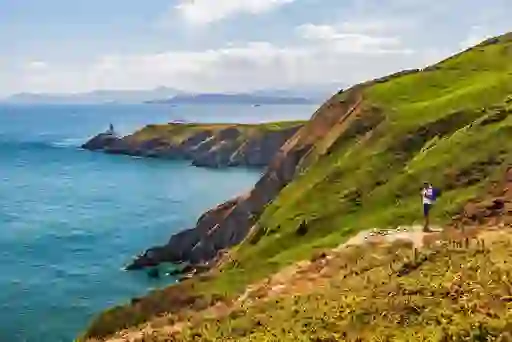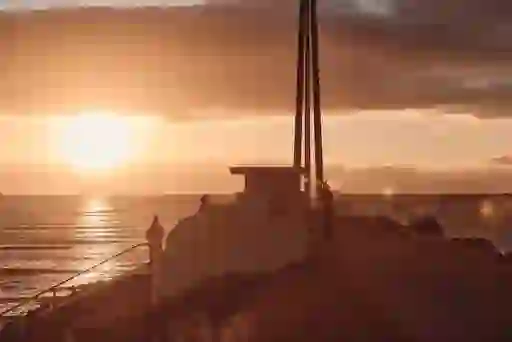 Raheny and Bull Island
Raheny is a mature suburb just north of Dublin city centre. The must-do here is St Anne's Park, 112 hectares of public parkland that has everything from sports pitches and a playground to a Saturday market. It's a lovely big green open space in which to wander.
Nearby Bull Island is a rarity – a low lying island full of sand dunes, salt marshes, mud flats and wildlife. This National Nature Reserve is a popular spot with walkers and birdwatchers as well as golfers, with two fine links courses on the island – The Royal Dublin and St Anne's. Framed by the huge and sandy Dollymount Strand and linked to the mainland by the iconic Wooden Bridge from Clontarf, this unique island is kind of a centrepiece on the Dublin Coastal Trail.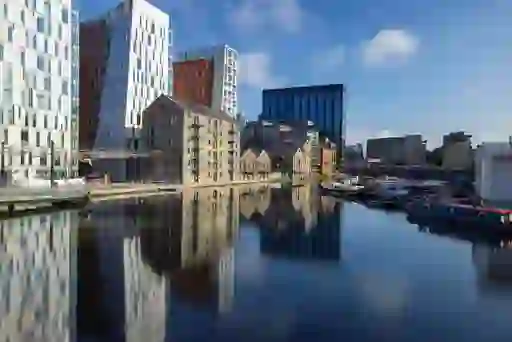 Grand Canal Dock
We've officially crossed over from the north-side to the south-side of the city on our Dublin Coastal Trail journey! Welcome to Grand Canal Dock – Ireland's answer to Silicon Valley. Tech giants such as Facebook and Google have their European HQs here, and with shiny office towers dominating the skyline, there's now a sleek and futuristic feel to this historic docklands area.
Don't miss EPIC the Irish Emigration Museum, winner of Europe's Leading Tourist Attraction at the World Travel Awards in 2019, 2020 and 2021. Continue the theme at the neighbouring Jeanie Johnston famine ship which is docked on the Liffey. Both of these fascinating attractions journey back in time to shed new light on some of the darkest periods in Ireland's history.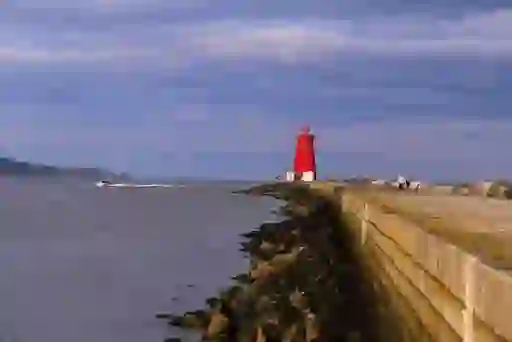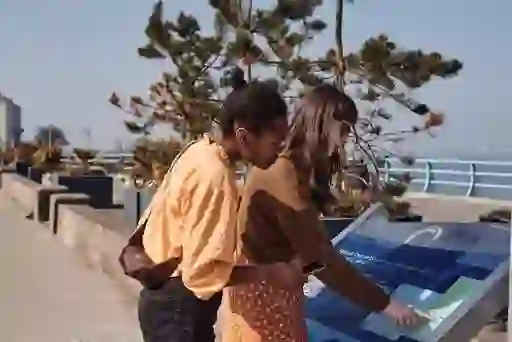 Salthill and Monkstown
A haven for well preserved Victorian, Georgian and Edwardian architecture, Salthill and Monkstown is an elegant place to while away a few hours. It may be small, but the village here has earned itself a reputation for fabulous restaurants. Lobstar might just be the pick of the bunch, a lobster and steak bistro with a sense of casual cool.
Seapoint Beach is a popular sea swimming spot with locals, so bring a towel and enjoy a refreshing dip! There are slipways and steps by the Martello Tower to help ease you into the water.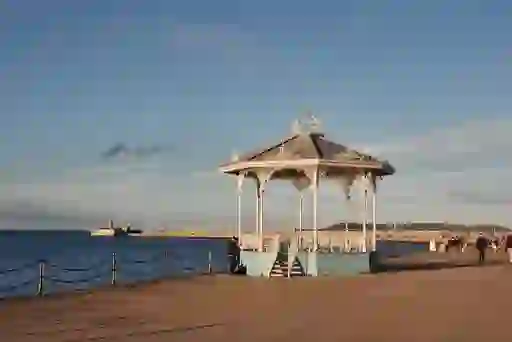 Dún Laoghaire
Our next stop brings us to the seaside town of Dún Laoghaire, well known for its two large harbour piers. Teddy's is a local favourite ice-cream parlour in these parts. Grab a cone of your choice and hit the pier for a walk.
For adventurous types, Dublin Bay Cruises provide a range of boat trips around Dublin Bay, including to Dublin city, Howth and Dalkey Island. It's a great way to see Dublin from a fresh perspective. If sailing is more your style, the Irish National Sailing and Powerboat School offers a wide range of courses.
The nautical vibes continue at the National Maritime Museum, which is located inside the 180-year-old Mariners Church! Foodies, don't miss the Dún Laoghaire CoCo Market which takes place each Sunday in the pretty People's Park. The place is teeming with over 50 vendors selling hot food, baked treats, seasonal produce and arts and crafts.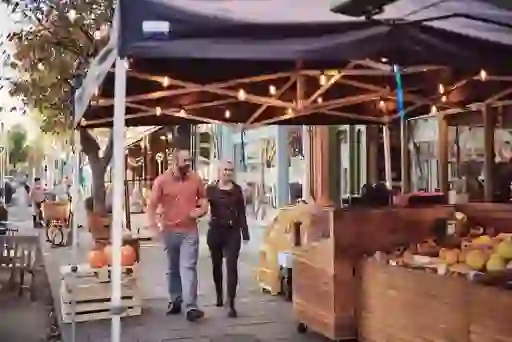 Sandycove and Glasthule
A sacred site for James Joyce fans, the Martello Tower here famously features in Chapter One of the great writer's masterpiece, Ulysses. Joyce himself spent several nights in the tower in 1904! Today, it's the James Joyce Tower and Museum. Admission is free and it's a great chance for book lovers to experience a bit of literary legend.
Sea swimmers also have a sacred site of sorts here. The Forty Foot is a promontory on the coast at Sandycove that must surely be one of the most popular sea swimming spots on the Dublin coast.
After a dash of Joyce and a splash in the sea, you'll no doubt have worked up a hunger. Cavistons Seafood Restaurant and Food Emporium in the cosy village of Glasthule is a great shout, it has been a premier eatery here for nearly 60 years. Chargrilled sardines, baked hake, roast monkfish fillet... delicious!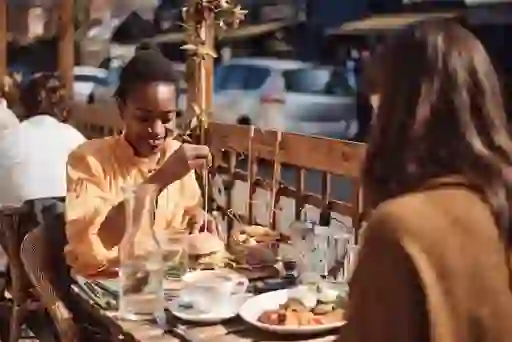 Dalkey
With narrow streets that wind through hillsides dotted with mansions, Dalkey is Ireland's answer to the Hollywood Hills in Los Angeles. Home to famous residents such as Bono and Enya, this quiet seaside hub is one of the most affluent stops on the trail.
For a small village, it has no end of great places to eat and drink. Bubbas Fish Market serves fine seafood dishes in a relaxed setting. De Ville's is a traditional bistro with an excellent selection of French wines. And The Queens is an 18th century gastrobar that specialises in seasonal salads, burgers and dessert puddings. For a drink, Finnegan's of Dalkey is a top local choice.
If you're on a longer day trip, let the living history actors in Dalkey Castle take you on a journey through the fortress. Or head down to Colimore Harbour and kayak with the seals around Dalkey Island.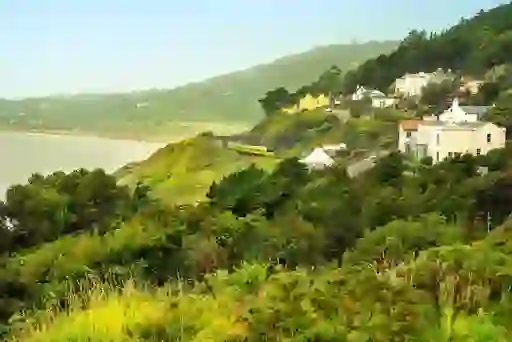 Killiney
You've made it! The final stop on the Dublin Coastal Trail is Killiney. Like neighbouring Dalkey, Killiney is also home to its fair share of the rich and famous, and located amidst such natural beauty, it's easy to see why.
For a great overview, head up Killiney Hill and take in a panoramic vista like no other. To the north, the twinkling lights of Dublin city. To the east, the deep blue Irish Sea (and Wales on a clear, sunny day). To the south, Bray Head and the mighty Wicklow Mountains. Breathtaking!
Down at sea level, Killiney Beach and the secluded Vico Baths are both ideal options for swimming.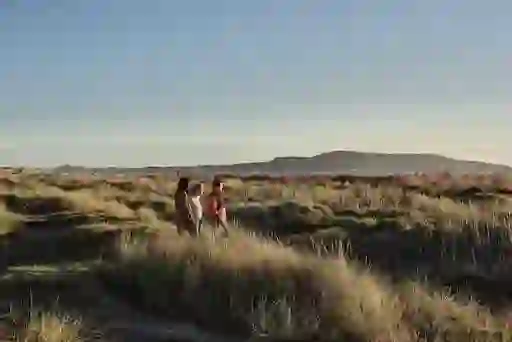 The coast with the most
The great thing about the Dublin Coastal Trail is that the adventure is up to you. Dial the activities up or down as you like. For sustainable travel enthusiasts, this train route offers an opportunity to reconnect with nature and visit off the beaten track destinations. Whereas adrenaline junkies can head straight for the plethora of water activities available along this stretch of the Irish Sea.
With the sea breeze in your hair, the salt water on your face and the sun on your back, it's time to blaze a trail that you'll never forget!