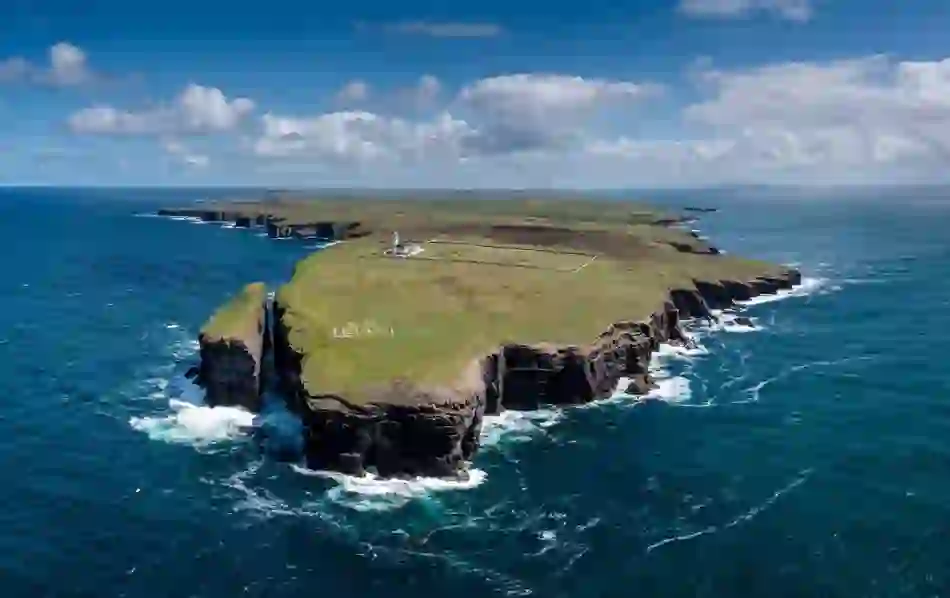 5 amazing Irish Landmark Trust stays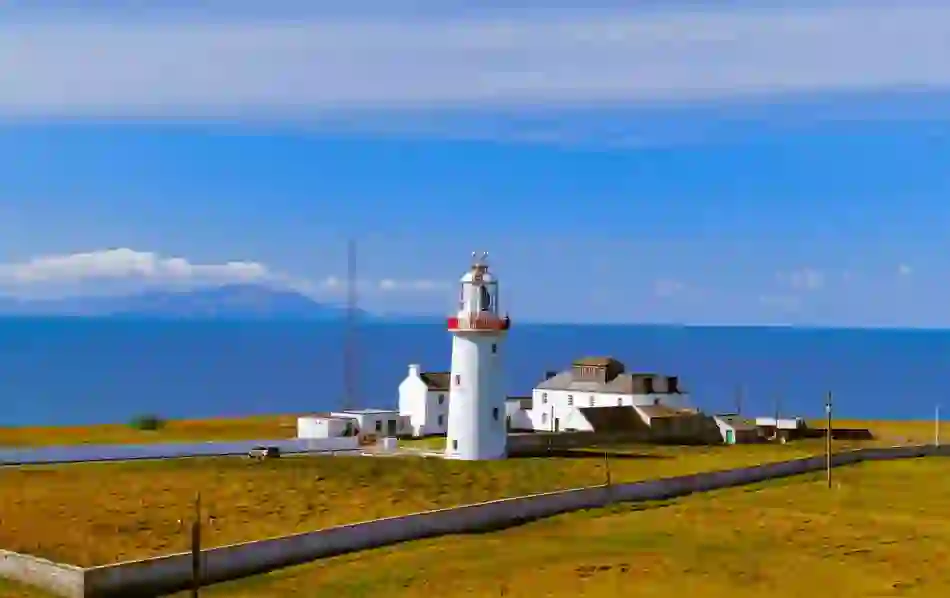 1. Loop Head Lightkeeper's Cottage, County Clare
Like the sound of knock-out ocean views, buffeting winds and rooms that were once home to generations of lighthouse keepers? Then Loop Head Lightkeeper's Cottage is for you. This whitewashed two-story structure is nestled in a walled enclosure at the very tip of a wild and wave-lashed peninsula and sits right beside the lighthouse itself, which has guarded ships since 1854.
Inside, it's all dark wooden floorboards, sash windows, fireplaces and glorious isolation. If you're here between March and November, make sure to take a tour of the lighthouse itself. From the balcony, there are breathtaking panoramic views of the Wild Atlantic Way from County Kerry's Blasket Islands in the south to Connemara in County Galway to the north.
In the area: It's all about wild, natural beauty here, with the Bridges of Ross (once a trio of spectacular sea arches, just one remains intact), Pollock Holes (a gorgeous bathing spot) and dolphin-watching at nearby Carrigaholt. The nearest pub, Keatings of Kilbaha, is about an hour's walk away (or a six-minute drive) and serves fresh fish with a view.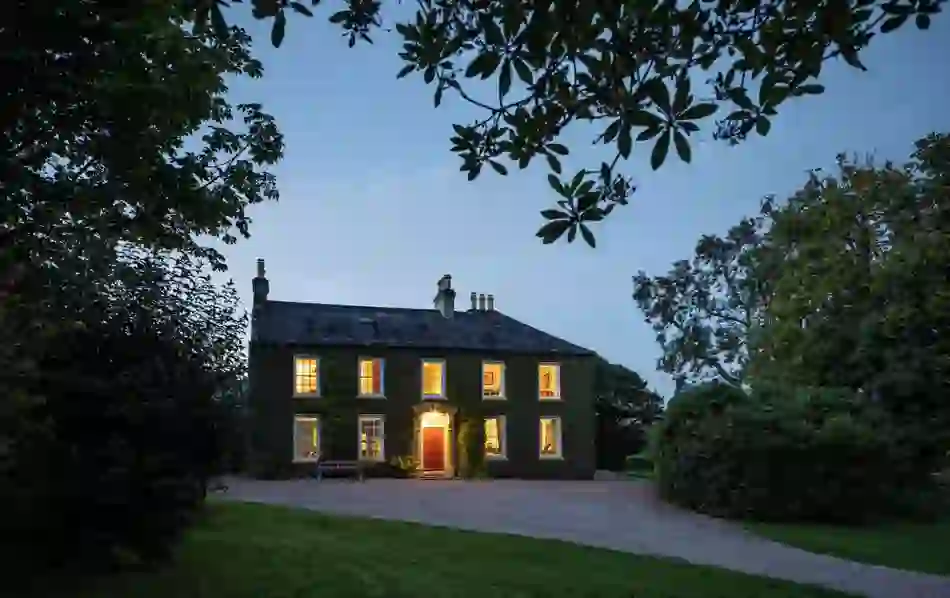 2. Tullymurray House, County Down
It's hard to know the best time to stay in Tullymurray House because it's a rural idyll that suits all seasons. Do you opt for summer when the garden is luxuriant with rich green foliage, and when there's an abundance of fruit, vegetables and herbs that you can pick?
Or should you go for winter when you can gather with friends in the cosy kitchen and while away hours over dinner in the elegant dining room? It's a tough choice, but either way, this beautiful ivy-clad country house in the shadow of the Mourne Mountains in Northern Ireland is just the ticket for a romantic, rustic country break.
In the area: The lively town of Carlingford is around 30km away from the property with historic attractions and great watersports; for great food, don't miss Quails at the Gallery in the nearby town of Banbridge.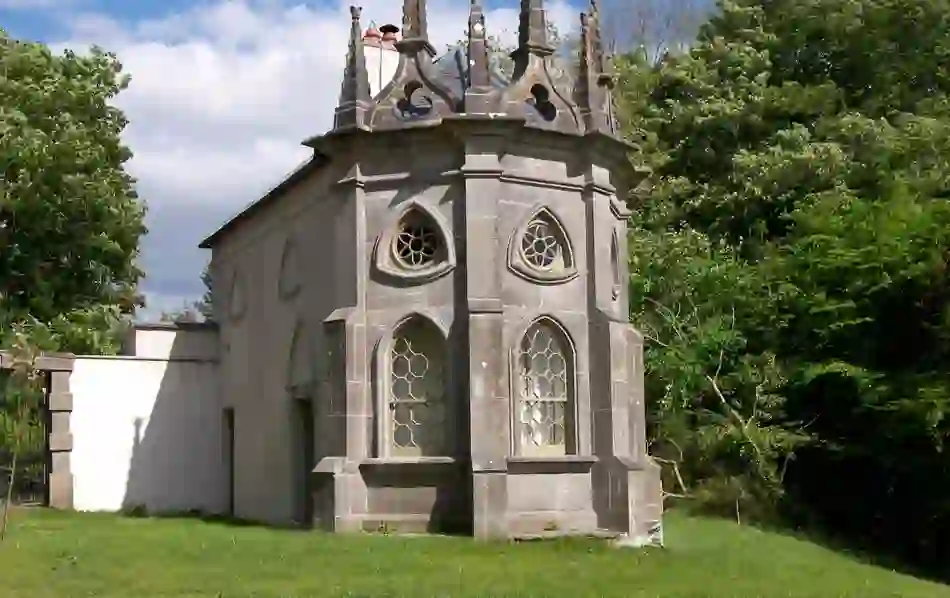 3. Batty Langley Gate Lodge, County Kildare
It's the dramatic seven pinnacles that strike visitors most the moment they set eyes on Batty Langley Gate Lodge. Like a little castle in miniature, this gloriously romantic building is surrounded by trees and greenery, as well as a river, and sits right at the entrance to the beautiful Palladian Castletown House and Gardens.
Inside are loads of contemporary comforts with a lovely sitting room, bedroom, a well-stocked library and a cosy stove – perfect for curling up in front of after nature-filled walks around the grounds. And bat lovers, take note – at night, up to six different species can be spotted in the surrounding woods and meadows and bat-watching equipment is provided.
In the area: Castletown House is the main attraction here. Built in 1722, it boasts tearooms and pleasure gardens. Golfers should hotfoot it to the nearby K Club for a round on one of Ireland's top championship courses. The lively town of Celbridge is just a short stroll away – perfect for pubs and restaurants, or for something a little more special, try the critically acclaimed Aimsir restaurant at the Cliff at Lyons.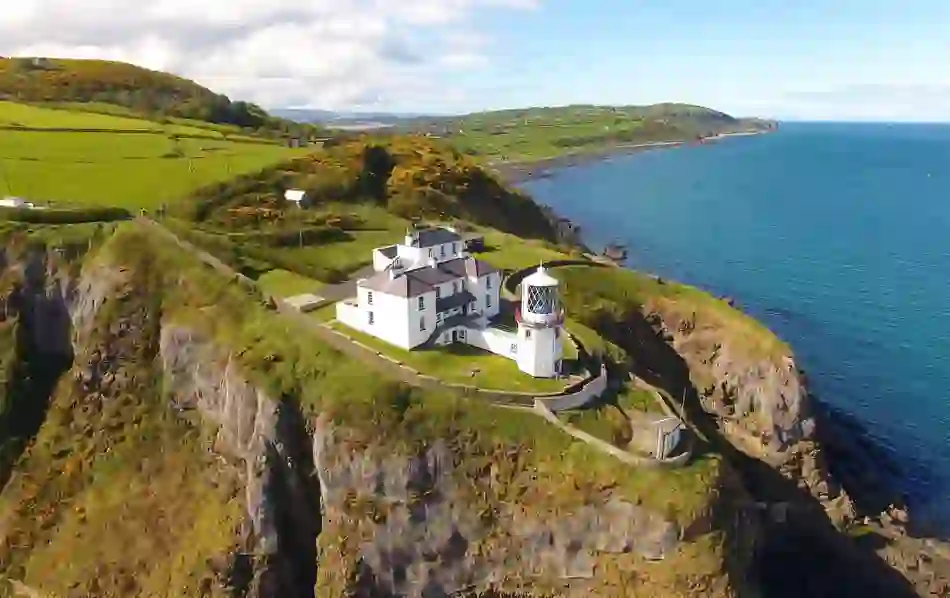 4. Blackhead Lightkeeper's Cottages, County Antrim
In the wilds of the County Antrim coast where the only sounds are the crash of waves, the squawk of seabirds and the whip of the wind, you'll find the Blackhead Lightkeeper's Cottages.
Perched on the edge of a cliff and fully restored to their original glory, these gorgeous little cottages offer the chance to relax in a piece of maritime history, with views that are utterly stress-busting. Cosy, dramatic and elemental in winter, bright and beautiful in summer, it's a great all-year-round option and an amazing place to stay just 20 miles away from Belfast.
In the area: Just in front of the cottages is a path that will lead you to the Victorian town of Whitehead, while to the north is the exhilarating coastal adventure of The Gobbins cliff path. Try The Lighthouse Bistro for tasty food in a relaxed environment.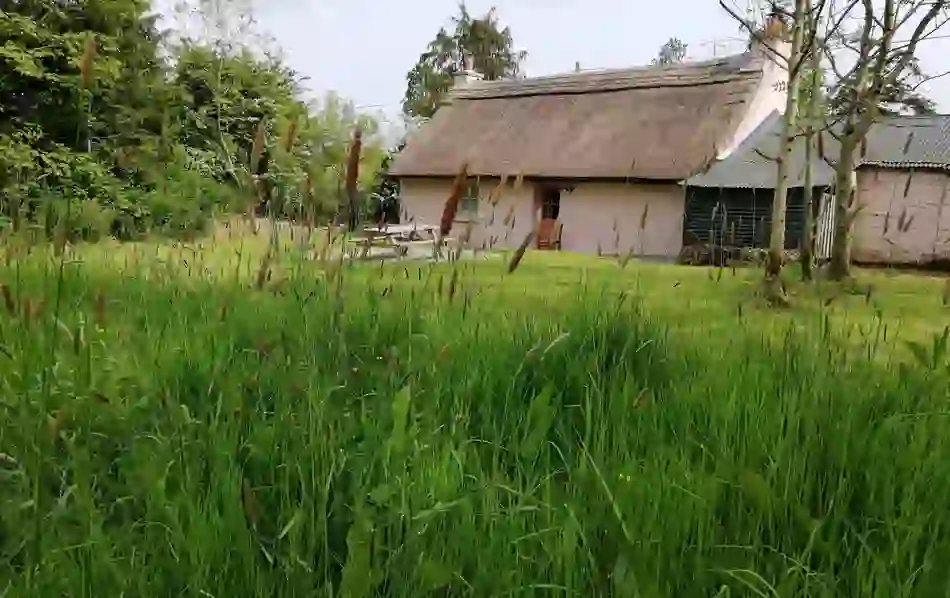 5. Killee Cottage, County Cork
If there's a cuter place to stay than an Irish thatched cottage, then we've yet to find it! For the perfect holiday hideaway, nothing beats the 19th century Killee Cottage at the foot of County Cork's Galtee Mountains.
You can spot otters in the adjoining stream, spend the day wandering through beautiful mountain countryside and explore the foodie town of Mitchelstown, before returning to the cosy fireside warmth of your own thatched cottage. In summer, the lovely garden and wildflower meadow make a great place to read a book, enjoy a glass of Guinness or simply reconnect with nature.
In the area: The cottage is about a 10-minute drive to the town of Mitchelstown, and is a good base from which to access some great attractions including Lismore Castle, Cahir Castle and the unusual and fascinating Swiss Cottage. Don't miss O'Callaghan's – a perfect spot to eat in, or else to grab some excellent deli fare for mountain walks.