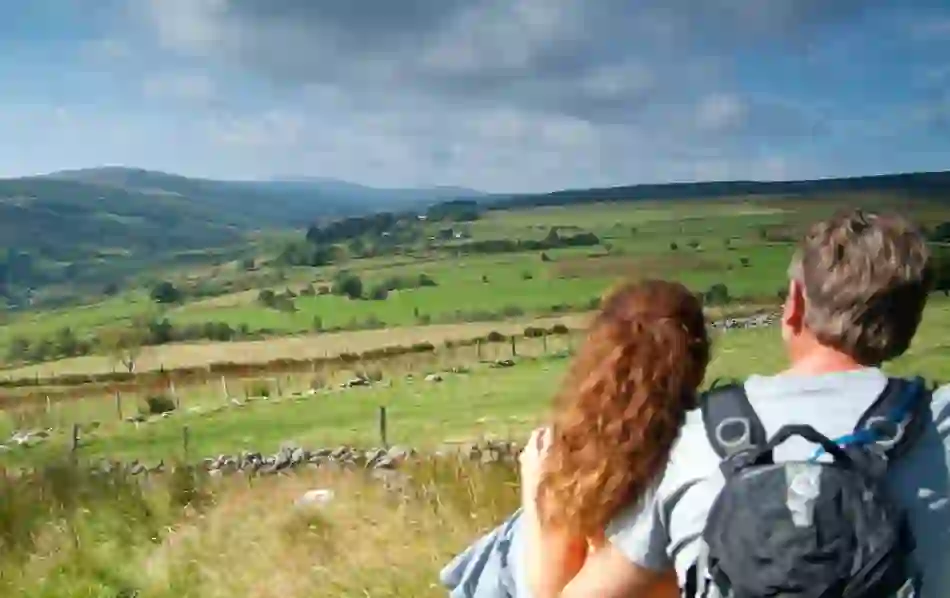 County Tyrone
1hr 30mins from Belfast Airport
Tyrone's treasures
Tyrone is dominated by the heather-clad Sperrin Mountains. These are the largest and one of the least-explored mountain ranges in Northern Ireland – just an hour from Belfast or City of Derry airports yet offering up dramatic valleys, hills, forests and lakes, not to mention prehistoric tombs and standing stones. It's no wonder the Sperrins were designated an Area of Outstanding Natural Beauty.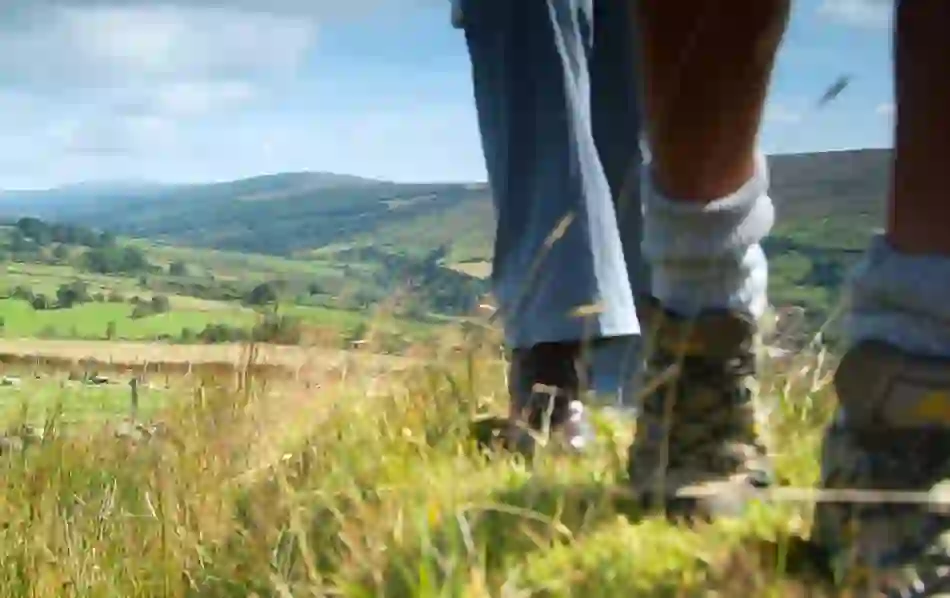 A walker's wonderland
Grab your hiking boots and explore this beautiful region with Slow Adventure. Not only do you get to climb Dart Mountain, but you'll also see a number of treasures hidden within the peaks, including standing stones, fairy forts and giants' graves. After all that exploring, settle in for a cheese lunch, created by local producers at Tamnagh Foods in the Sperrins.
But there's more… the Sperrins are also popular with horse riders, parachutists, gliders – the Ulster Gliding Centre takes full advantage of the swirling air currents above Magilligan Point – and even gold-prospectors. Yes, gold has been found in those hills, so watch out for glints or something glistening in the mountain streams.
If you want a rush of adrenaline, join the mountain biking enthusiasts at Davagh Forest. You'll always find someone hitting the 16km trail here or at the Gortin Glens or Blessingbourne Mountain Bike Trails. If you want a deeper insight into the surrounding landscape, An Creagán Visitor Centre interprets the surrounding bogland and its origins from the last Ice Age.


Starry, starry night

One of the most magical places in County Tyrone is the Beaghmore Stone Circles. They were discovered in the 1930s by peat-cutters, but it's believed that these seven stone circles were built thousands of years ago. See why Martin McKenna thinks the OM Dark Sky Park is the perfect place for star-gazing enthusiasts and amateur astronomers!
Folk heroes
As well as links to the distant past, Tyrone has fascinating connections with the New World. Did you know that two US Presidents have links to County Tyrone? US President, Ulysses S Grant's grandfather emigrated from Ballygawley to Pennsylvania in 1760, and Woodrow Wilson's paternal grandparents were both from County Tyrone, as well.
Bank tycoon Thomas Mellon, another famous emigrant, may only have lived a few years in Tyrone, but his legacy forms the core of the Ulster American Folk Park near the town of Omagh. Mellon left for the USA with his parents as a young boy, kick-starting a rags-to-riches tale that culminates in his son, the famous banker Andrew Mellon.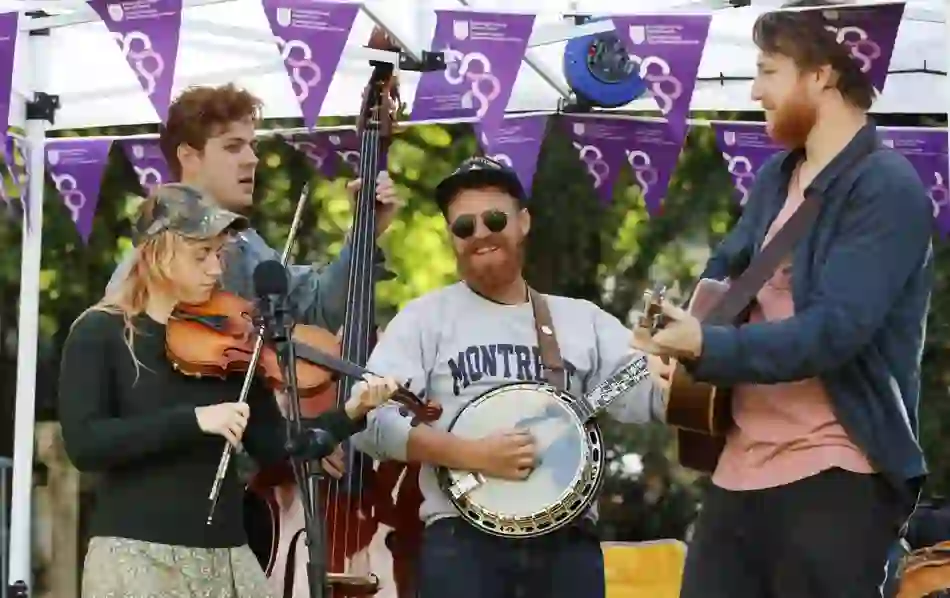 The old, whitewashed cottage Thomas Mellon left is the centrepiece of the Folk Park, which recreates a Tyrone village as it may have looked two centuries ago. Other features include replica Pennsylvanian farmhouses, simple cottages, living history areas with costumed actors, and a thatched replica of the boyhood home of John Hughes. Later an archbishop, John Hughes was the man who founded St Patrick's Cathedral in New York.
Make sure to stop by the Ulster American Folk Park in May when it transforms for a weekend into an energetic Bluegrass Festival. Expect catchy tunes, twangy bango and feverish fiddle solos!
County Tyrone is a land of legend and home to incredible views and history… So, isn't it time you stopped by for a visit?
Want to see more?
Here are some great reads to get you started
County Tyrone highlights
Don't miss these things to see and do