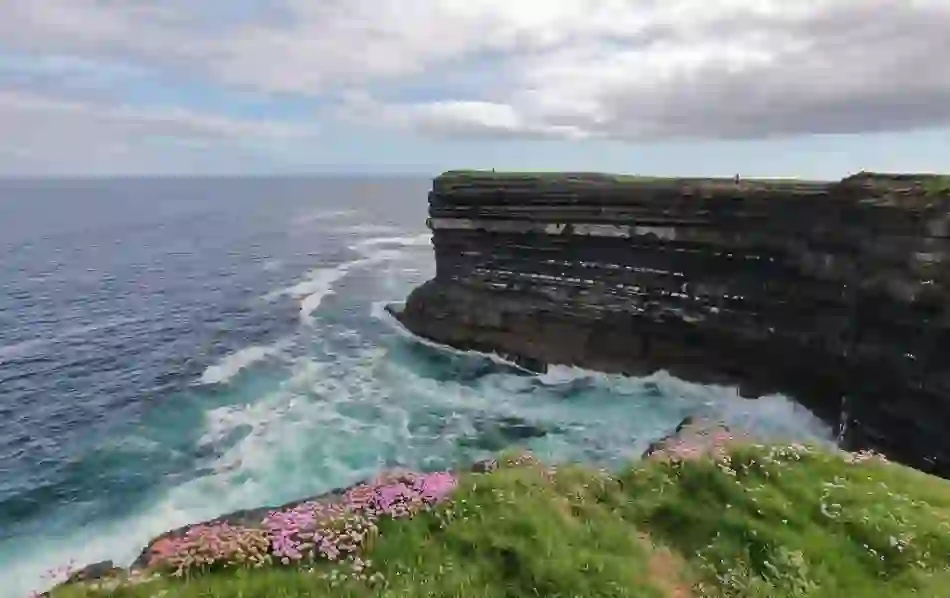 Downpatrick Head
1hr 15mins from Ireland West Airport
Mighty Downpatrick Head
Just a few kilometres north of Ballycastle village, County Mayo, is the windswept outcrop of Downpatrick Head. This is the perfect place to park up and stretch your legs with an invigorating coastal walk and magnificent views of the Atlantic Ocean as your companion.
St Patrick's legacy
The name Downpatrick is derived from a time when St Patrick himself founded a church here. At this small peninsula, you can see the ruins of the church building, a stone cross and holy well here today. This was once a popular pilgrim destination, and today the crowds still gather here on the last Sunday of July – known as Garland Sunday – to hear mass at this sacred site.
Fast-forward through the centuries and Downpatrick Head became a lookout post during World War II. You can still see the stone building there today, and the stone aerial marker, ÉIRE 64, to let pilots know that they were flying over Ireland.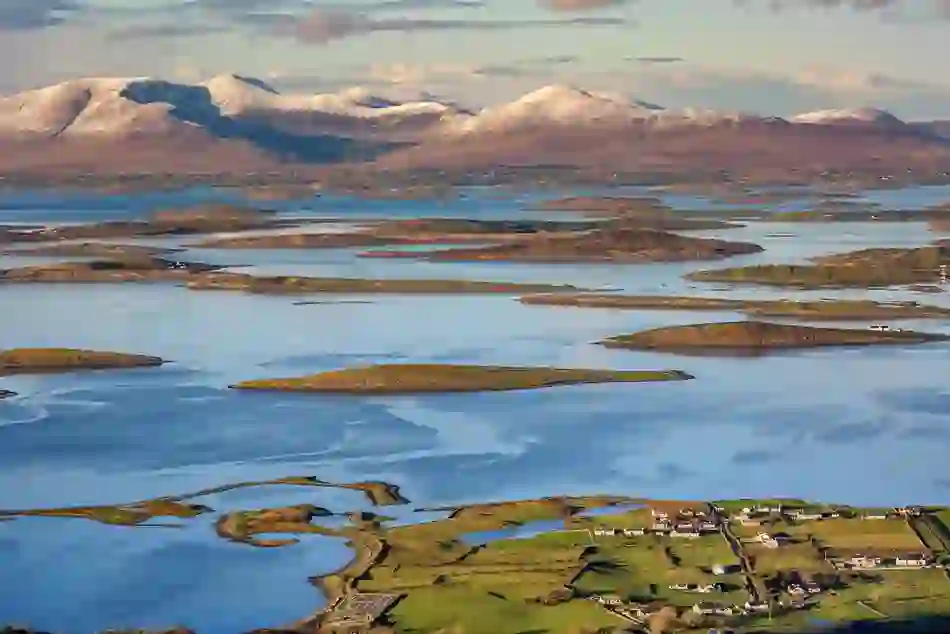 Explore St Patrick's country
Walk in St Patrick's footsteps across the island of Ireland, and see where this beloved saint left his mark.
Discover more
The broken fort
The St Patrick connections don't end there though. Gazing out to sea, you'll no doubt spot the small collection of islands called the Stags of Broadhaven, but you'll also see a lone sea-stack standing close to the edge of the cliffs. This sea-stack is called Dún Briste, which means "broken fort".
Local legend says that when a pagan chieftain refused to convert to Christianity, St Patrick struck the ground with his crozier, splitting a chunk of the headland off into the ocean, with the chieftain on top! The sea stack is beautiful to behold because you can see the layers upon layers of multi-coloured rock strata.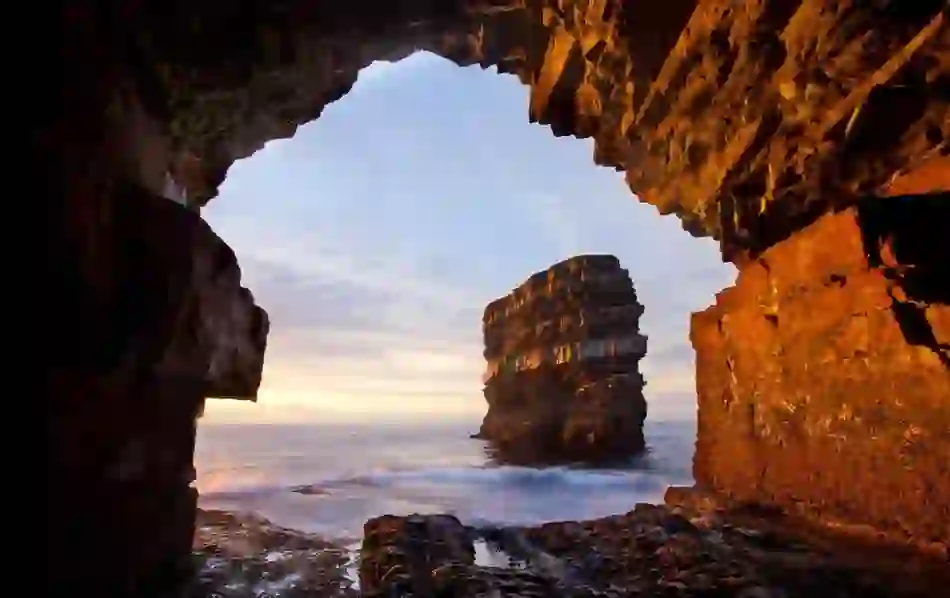 Megalithic mind frame
Another intrigue of the area is Poll Na Seantainne: This is a spectacular blowhole that plummets down to the tempestuous ocean below.
While in the area make sure to take the short drive out to visit the Céide Fields Visitor Centre in Ballycastle. The Céide Fields is the most extensive Stone Age monument in the world. The remains of ancient stone walls, settlements and megalithic tombs have been preserved here thanks to a protective bog environment. It's something that has to be seen to be believed!
Want to see more?
Here are some great reads to get you started
Downpatrick Head highlights
Don't miss these things to see and do