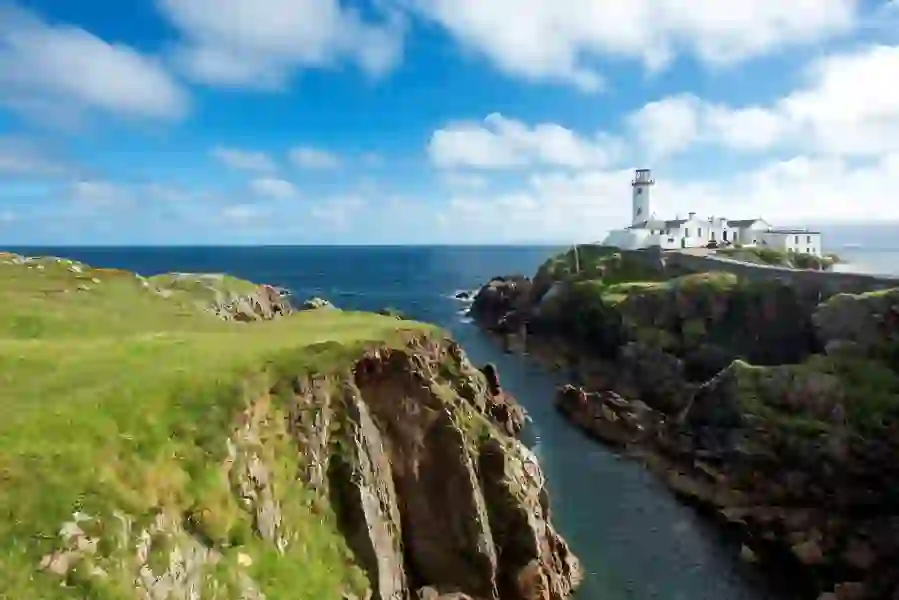 Historic landmarks
From legendary castles and iconic lighthouses to Neolithic monuments and medieval abbeys, get up close and personal with the island's unique history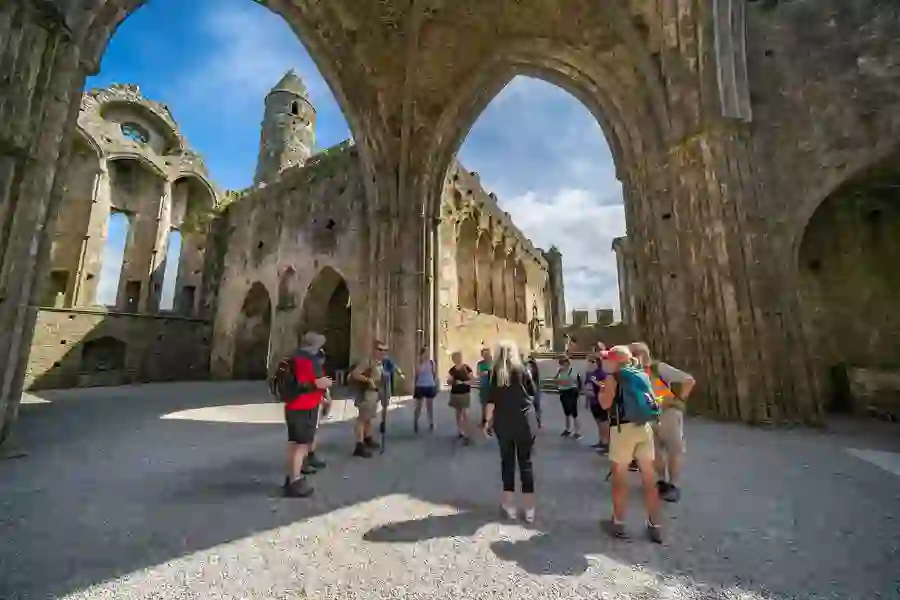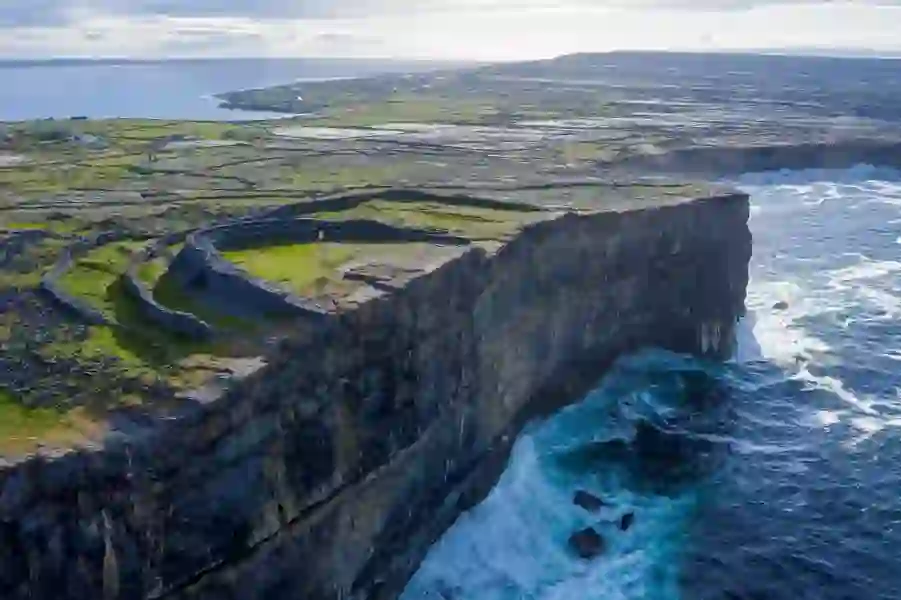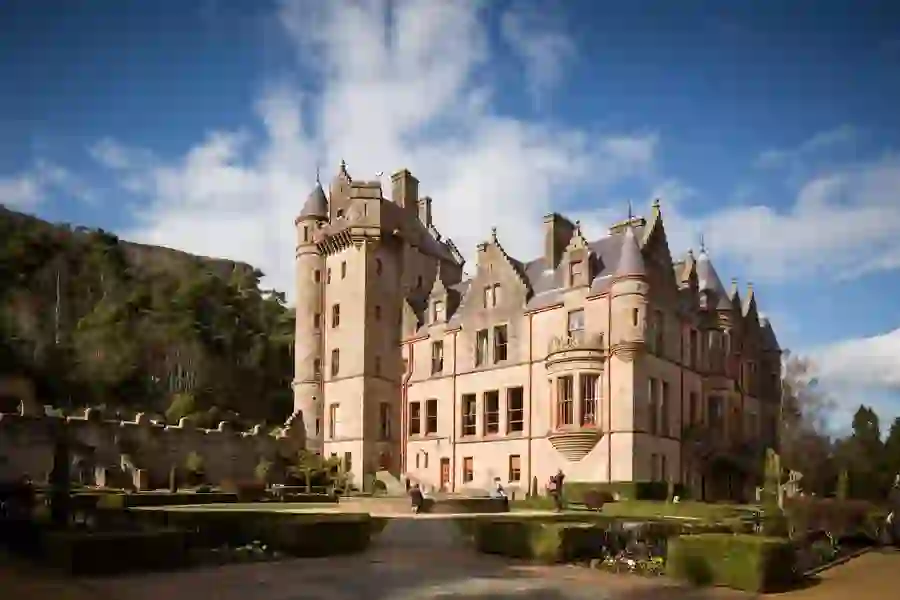 Welcome to a land where history is alive and kicking. You can see it in the ruins of medieval fortresses as they rise up dramatically on the horizon. You can feel it when you trace your fingers over megalithic spirals carved into millennia-old monuments. And you can hear it, maybe as an expert tour guide regales you with a tale of high kings and pirate queens, or maybe it's a whisper carried on the wind, across rolling green fields.
Shh... do you hear that? This ancient land is calling!
Cities of old
In Ireland, you don't have to go far to answer the call. Fly into Dublin or Belfast and there is a wealth of historic landmarks waiting to be explored.
Don't miss Trinity College Dublin, a beautiful university campus dating back to 1592. Wander the beautiful cobbled squares – made famous in the recent TV hit, Normal People – and stop into the Old Library and the Book of Kells. History buffs should visit Kilmainham Gaol to hear tales of Ireland's foremost political prisoners. And both St Patrick's and Christ Church Cathedrals are must-sees for pilgrims.
In Belfast, uncover the city's incredible Titanic history at the Edwardian-era Thompson Dry Dock and see where the ill-fated "Ship of Dreams" was built. The nearby Titanic Belfast museum is unmissable – a shimmering shell built in the shape of the famous ship. Inside, expect gantry rides, an underwater cinema show, and cabin recreations.
Elsewhere, the classical Renaissance style of Belfast City Hall is a sight to behold and the 19th century Botanic Gardens features a cast-iron Palm House which evokes the city's Victorian past in some style.
As for other cities around the island, walk on Derry~Londonderry's 400-year-old city walls, explore the 17th century star-shaped Elizabeth Fort in Cork, and stroll along Kilkenny's Medieval Mile.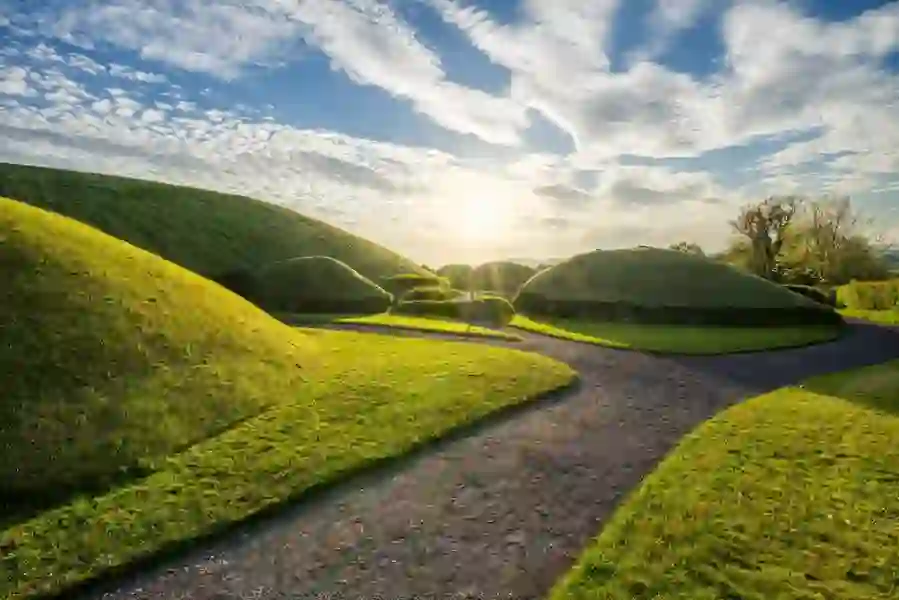 Brú na Bóinne
With three awe-inspiring ancient wonders – Newgrange, Knowth, and Dowth – this UNESCO World Heritage Site on the banks of the River Boyne is a marvel.
Discover more
Castles of dreams
Ireland and castles go together like bacon and cabbage or Bono and The Edge! You'll find them dotted all around the island, from cliff-top ruins such as Dunluce Castle on the Causeway Coastal Route, to 5-star stunners such as Dromoland Castle in County Clare.
They also cover vast periods of history. Go medieval at King John's Castle on the shores of the River Shannon in Limerick city. Check out Trim Castle in County Meath for an Anglo-Norman powerhouse. And visit Belfast Castle on the slopes of Cave Hill for a 19th century Scottish Baronial style beauty. Whichever castle you visit, it'll have its own rich and storied history to tell.
On a similarly large scale, Ireland's big houses are captivating landmarks in their own right. Sites of elegance and grandeur from a time past, they make a great location for a day out or a weekend away.
Don't miss Bantry House in West Cork, which is gorgeously situated beside Bantry Bay. Clonalis House in County Roscommon is a cosy retreat, deep in Ireland's Hidden Heartlands. And Newforge House in County Armagh is a 5-star country house offering next-level luxury mixed with family-run warm hospitality – a winning combination!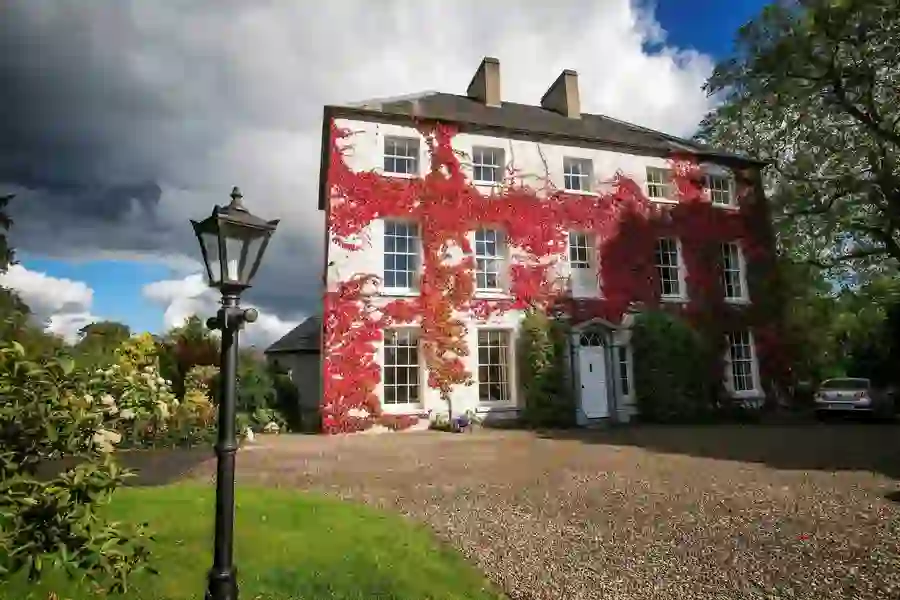 Historic house stays
Majestic manors, luxurious houses, country retreats... fall asleep surrounded by living history in accommodation unique to the island of Ireland.
Discover more
Christian heritage
Ireland's early Christian history has also left an indelible mark on the island's landscape. Dating from the late 5th century, the ruined monastic settlement of Monasterboice in County Louth features the tallest high cross in Ireland! Whereas Clonmacnoise in County Offaly, which dates from the mid-6th century, was once a bastion of religion and learning in Europe.
Round towers are also a prominent feature of early religious sites in Ireland. One of the finest examples is to be found at Glendalough in County Wicklow. It's believed that these imposing structures were used as bell towers. But some suggest they also provided safe shelter for Irish monks during Viking raids!
Monks built many communities on the island of Ireland which can still be explored today. Perhaps the most stunningly located one is Skellig Michael off the coast of County Kerry. So eye-catching a site, it was used as a filming location for Star Wars.
Other worthy contenders are Jerpoint Abbey in County Kilkenny and Inch Abbey in County Down, both ruined Cistercian monasteries, the latter of which starred as one of the Northern Ireland filming locations for Game of Thrones®.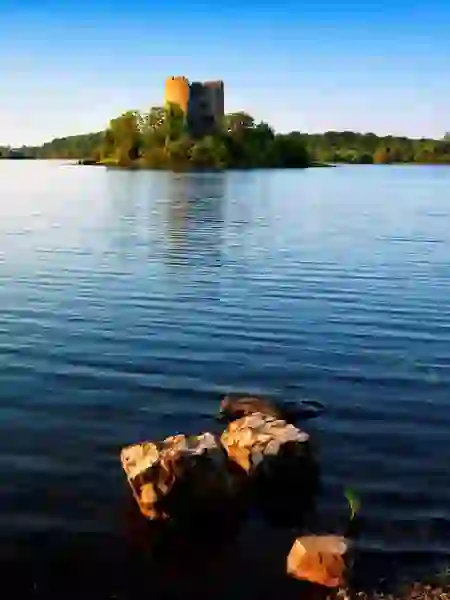 Want to keep reading?
Here are some great articles to get you started...