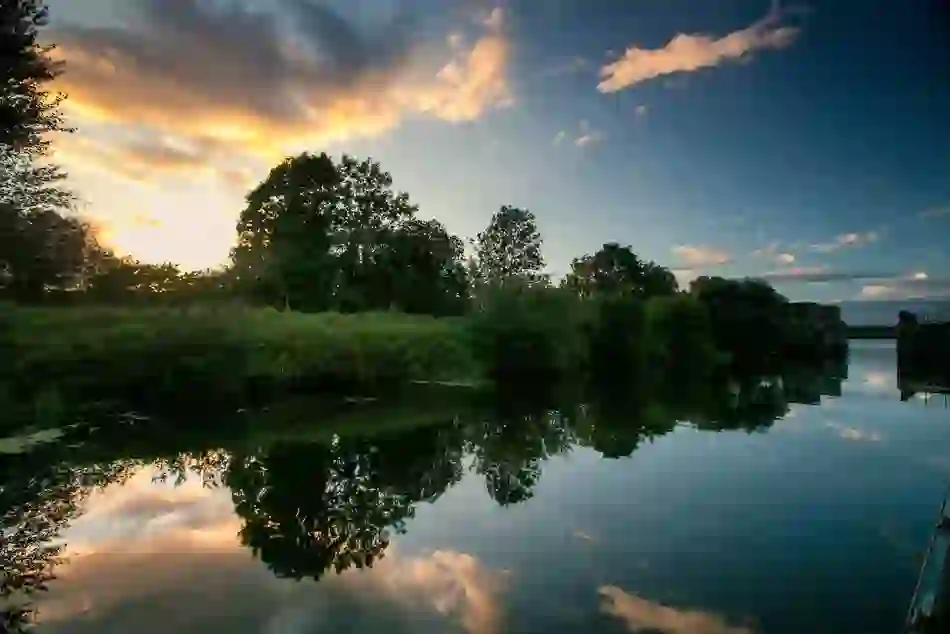 Lough Neagh
From County Londonderry to County Tyrone
Nearest Airport
Belfast City Airport, George Best Belfast City Airport
Attractions
Giant's Causeway, Carrick-a-Rede rope bridge, Hillsborough Castle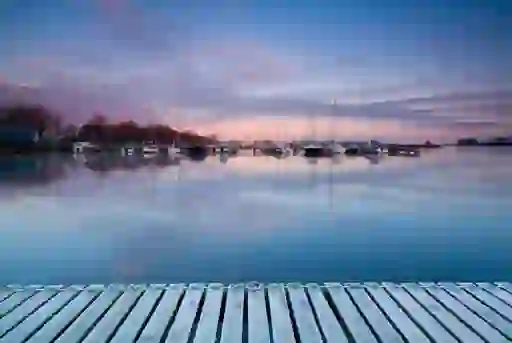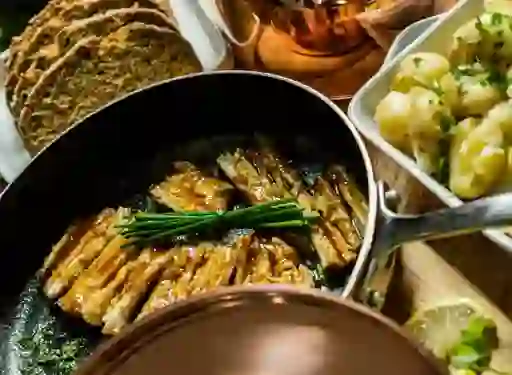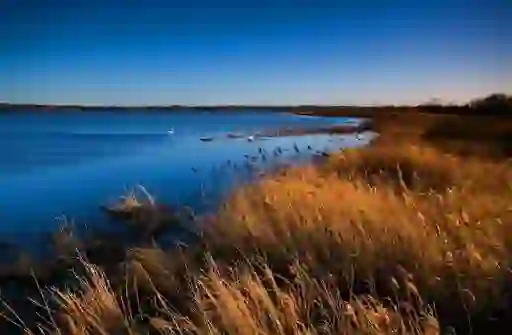 Surrounded by some of the island of Ireland's most charming villages, tranquil Lough Neagh is a paradise for nature lovers and foodies alike
Its vast waters make it feel like an ocean. This is Lough Neagh, Ireland's largest lake and a destination that ripples with history, heritage, nature and beauty. Off-the-beaten track yet packed with wonderful walks, great bars and restaurants and idyllic scenery, it's a region of endless views, racing skies and fascinating visitor attractions. Here's how to make the most of it…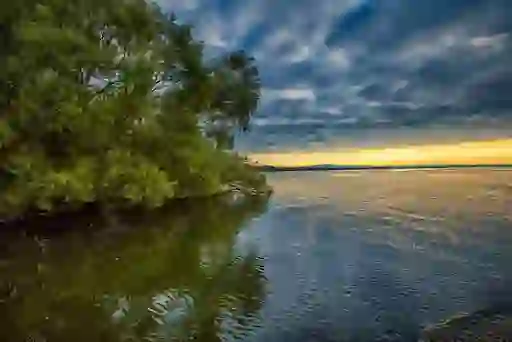 Day 1
Combine culture and history with quaint towns and superb food on this relaxed journey along the eastern shore of Lough Neagh.
Explore Day 1
A poetic start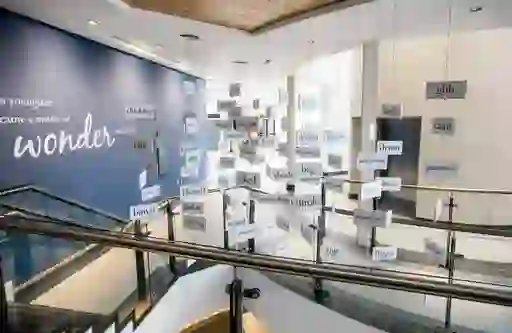 First off, it's time to get literary. The Seamus Heaney HomePlace celebrates the life and work of one of the world's greatest poets, Seamus Heaney, who grew up in the nearby village of Bellaghy. This is more than just a museum – it's a fascinating collection of artefacts and memorabilia donated by Heaney's family as well as members of the public, which gives a very personal insight into the life of the Nobel Laureate. If you have more time, learn all about the region's food traditions on a road trip that highlights the wonderful fare Lough Neagh has to offer. The Lough Neagh Foodie Tour departs from Belfast and visits spots such as Long Meadow Farm, which makes award-winning cider and juices, and Rosehill House, a lovely thatched guesthouse in County Tyrone.
Sparkling waters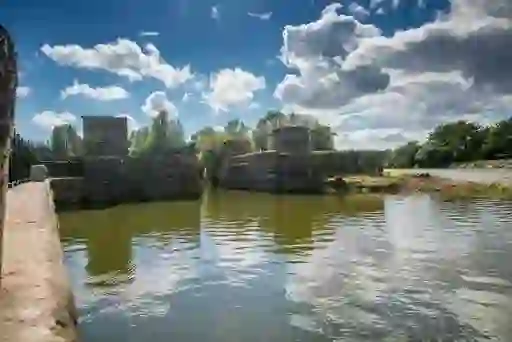 A great way to enjoy Lough Neagh? Well, it's got to be from the water! Abháinn Cruises offers lots of boat tours around the lake with very knowledgeable guides, but one of the best has got to be the trip to Coney Island from Toome Canal, a Game of Thrones (add R) filming location. Sailing onto the open waters of the lough, the trip passes marinas and harbours so you'll get the chance to see some locals at work, fishing for Lough Neagh eels, a Lough Neagh delicacy. On Coney Island itself, you can wander around historical ruins and enjoy the beautiful scenery of the area. It's the perfect spot for a picnic.
The great outdoors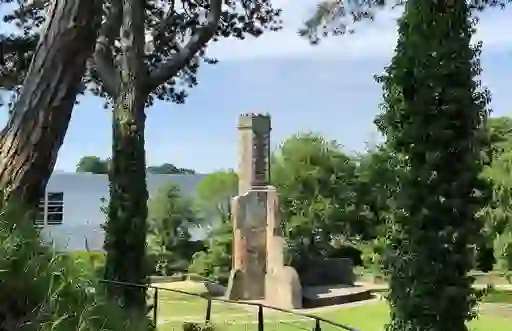 More idyllic natural beauty awaits at the 400-year-old Antrim Castle Gardens. Walk in the footsteps of the Massereene family at this late 17th century estate, which is home to the impressively refurbished Clotworthy House, as well as an art gallery, coffee shop and museum. If you have more time immerse yourself in one of Northern Ireland's leading animal conservation centres at World of Owls and get up close with birds of prey from all over the world.
A royal visit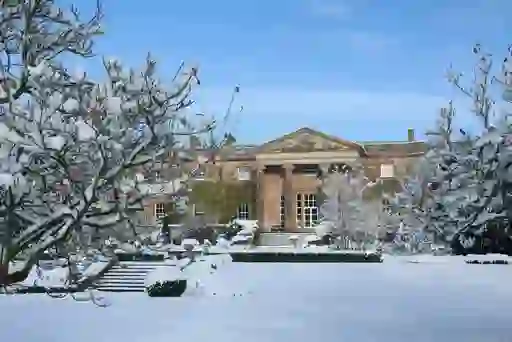 Set within extensive grounds, Hillsborough Castle is not a castle at all – it's actually an 18th century country house that is the official residence in Northern Ireland of Queen Elizabeth II. With glorious state rooms and delightful gardens, Hillsborough has recently undergone extensive renovation work, and now boasts a restored 18th century walled garden. Entry is by guided tour, and tours last around 45 minutes. Head south from Hillsborough for an overnight night at the 18th century Newforge House, near the village of Magheralin.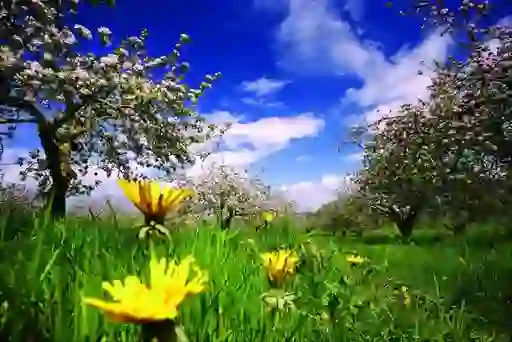 Day 2
Discover enchanting beauty as you travel north from the scenic surrounds of Brownlow House to the tranquil oasis of Drum Manor Forest Park.
Explore Day 2
A feast for the senses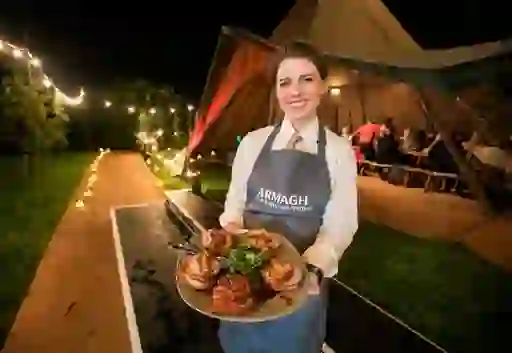 A visit to Brownlow House overlooking scenic Lurgan Park will have fans of costume dramas sighing with joy before they've even arrived. Get a taste of the finer life and unwind at this stunning country manor complete with ornate ceilings, spiral staircases and opulent stained glass windows. Soak up the grandeur and learn about the fascinating wartime history of an estate where General Dwight D Eisenhower helped plan the famous D-Day landings. Walk the lush apple orchards at the 17th century Ardress House in County Armagh, or check out some live music at the traditional-style Tomney's bar in the nearby village of Moy. If you're visiting in September, don't miss the superb local artisan produce and events at the Armagh Food and Cider Weekend.
Picturesque paradise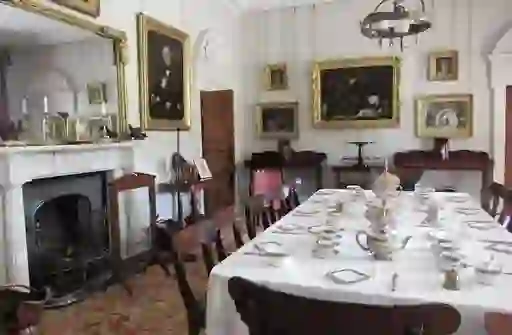 Built in the 1820s and set on a delightful hillside location, the Argory offers inspirational views across County Armagh. It's a wonderful place to wander around for a few hours, discovering garden, woodland and riverside walks, enjoying afternoon tea in Lady Ady's tea room, or ambling along the environmental sculpture trail. Afterwards, pop into Deli on the Green in Dungannon and sample the amazing produce that Northern Ireland has to offer. If you're still feeling energetic, why not say hello to the white fallow deer at Parkanaur Forest? Or take in the impressive ruins of a 17th century mansion at Castle Caulfield.
A forest adventure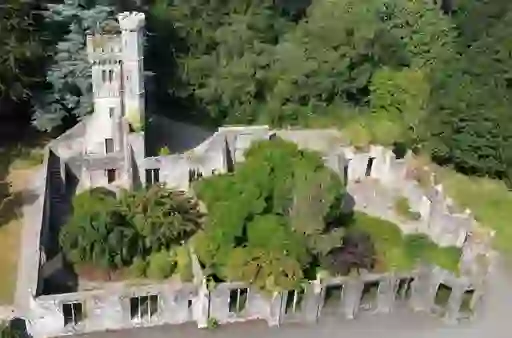 Explore the wilderness of County Tyrone's rugged beauty at Drum Manor Forest Park. Enjoy a magnificent stroll or cycle around the exquisite gardens, mixed woodlands and old manor ruins along serene walking trails. All this fresh air is bound to work up a hunger and, luckily, there's plenty of superb refuelling options to choose from: explore the home of traditional craft baking in Northern Ireland at family-run Ditty's; or opt for some hearty fare at The Old Thatch Inn, a charming country pub in Castledawson.