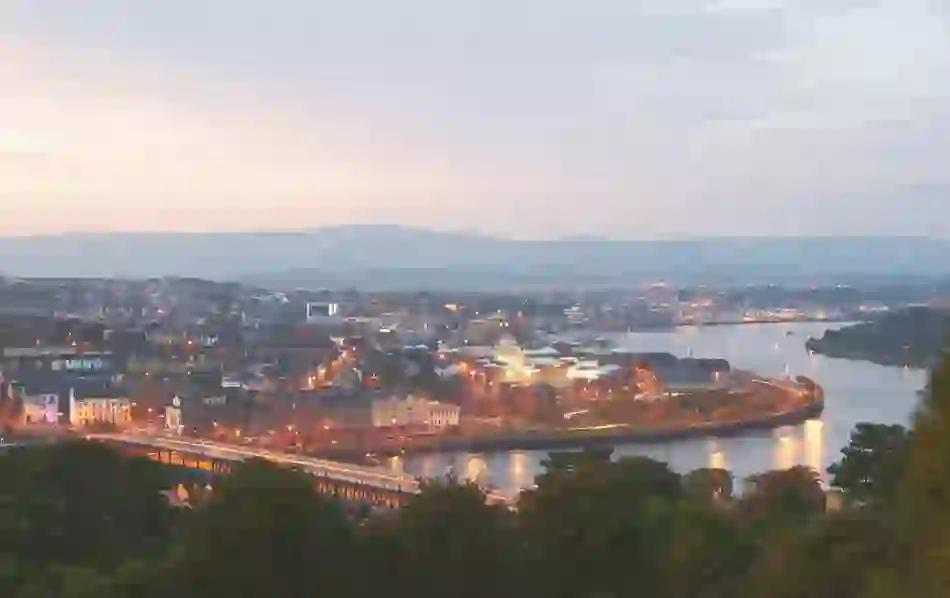 Derry~Londonderry
   15mins from City of Derry Airport
Walled wonder
Stand on the city walls in Derry~Londonderry and you'll feel it. History is all around you. The very walls beneath you were built over 400 years ago. Look over to the city's Bogside area and you'll see history literally written on the walls in those famous murals. Traditional music spills out onto the streets from cosy pubs, museums tell stories of times past and people still celebrate ancient festivals.
But there's more to this place than its past. This is a vibrant modern city with a cutting-edge food scene, an exciting cultural life and a pretty impressive ability to enjoy life. Here, where the Wild Atlantic Way meets the Causeway Coastal Route, you can discover Derry~Londonderry – and you can see history come to life.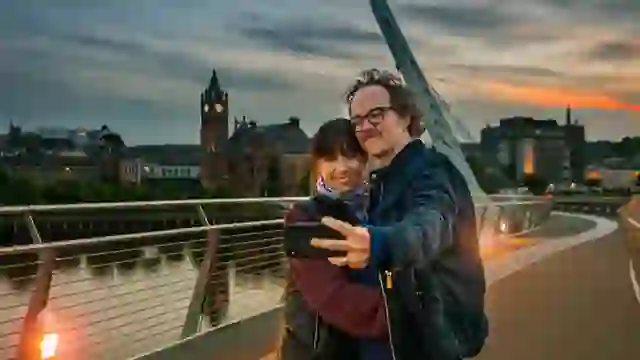 Derry~Londonderry – 9 to try
Walk the 17th century city walls, take in some open-air art and enjoy the laid-back pace of this cultural gem.
Discover more


Derry Halloween


Big scares and spooky costumes – see what makes Derry~Londonderry the best place in the world to spend Halloween.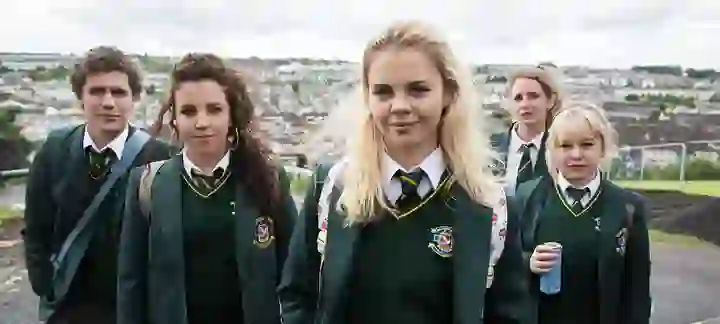 Derry Girls
Find out all about the hit show that catapulted Derry~Londonderry to stardom!
Discover more
A coastal adventure – beyond the city

Wave-lashed coves and rugged cliffs, vast Atlantic Ocean beaches and crumbling castles – it's easy to get carried away by the coastal landscapes that surround Derry~Londonderry. After all, the city sits at the point where two of the island's monumental coastal touring routes meet. Venture west and you're on the Wild Atlantic Way – 2,500km of majestic ocean views and epic adventures; go east you'll be carried away by the Causeway Coastal Route, one of the greatest drives on the planet.
For a total contrast, head inland to explore County Londonderry's lush green valleys, rich heritage and quiet waters. This is a key destination for slow-travel experiences from paddle-boarding along the River Foyle to cycling the Foyle Valley Cycle Route along quiet country roads and traffic-free paths. Or discover the county's literary side with a visit to Seamus Heaney HomePlace in Bellaghy, which celebrates the life and legacy of the Nobel prizewinning poet.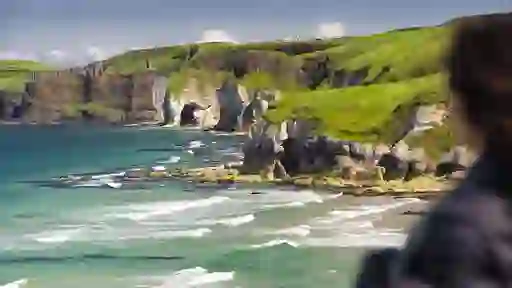 An unforgettable road trip
Be wowed by the epic coastline on the doorstep of Derry~Londonderry, from quiet coastal corners to majestic castles.
Discover more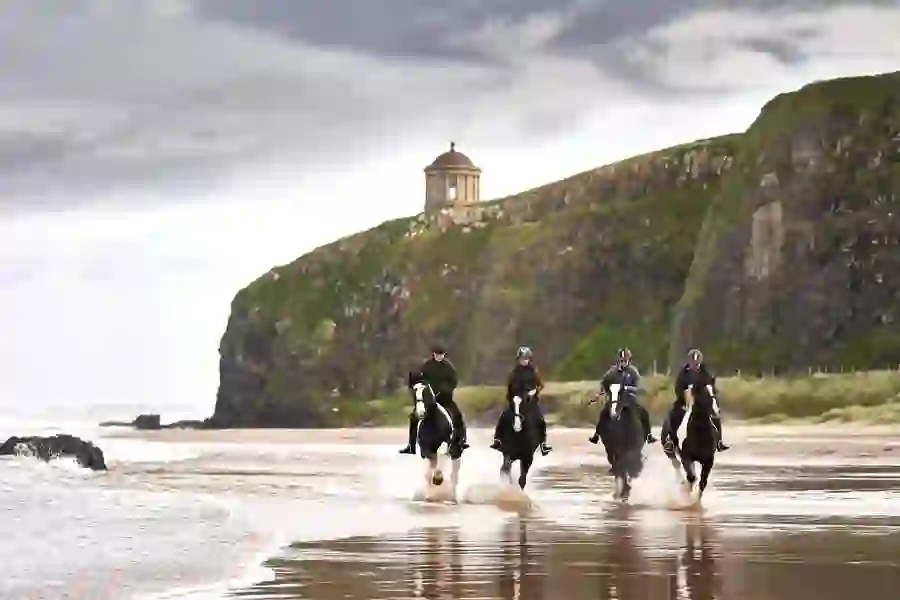 Slow it down
Northern Ireland is one of the best places in the world to experience slow travel and enjoy a laid-back adventure.
Discover more
Want to see more?
Here are some great reads to get you started
Derry~Londonderry highlights
Don't miss these things to see and do