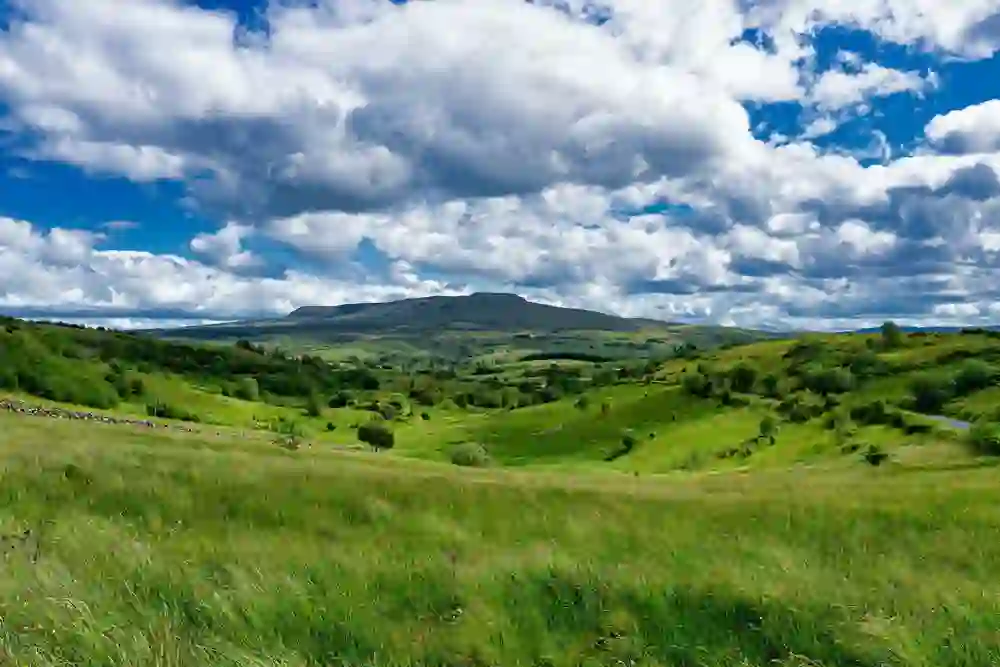 Cavan Burren Park
2 hrs 10 mins from Belfast Airport
Cavan Burren Park in County Cavan bills itself as the place "where stone-aged kids played". It's an evocative thought, which also happens to be true! The park is located on a limestone plateau, similar to The Burren in County Clare – hence the name – and it's widely recognised as one of the finest prehistoric relict landscapes in Ireland. But the history of this beautiful region goes back much further than that.
The limestone bedrock here formed some 340-million-years-ago in a shallow tropical sea. Then, around 13,000 years ago during the last Ice Age, glaciers deposited enormous boulders throughout the park. Neolithic settlers then added to these geological monuments with their own stone structures such as wedge tombs about 4,500 years ago, relatively recent additions to the area considering its epic backstory.
So, are you ready to follow in the footsteps of your stone-aged predecessors in exploring this natural wonder? Let's go...
Park highlights
The Cavan Burren Park Visitor Centre is a good place to start in order to familiarise yourself with the park, its history, its walking trails, and so on. There are over 10km of walking routes throughout the park, with intriguing names such as The Giant's Leap Trail and The Calf House Dolmen Trail. As the names suggest, you'll encounter many ancient wonders as you explore, including wedge tombs, old forts and relict farm walls. If ever an attraction could claim to let visitors step back in time, it's here.
Prehistoric handiwork aside, Mother Nature also offers up the goods in this nature haven. From valley viewpoints and glacial erratics to sinkholes and a wide variety of biodiversity, there are WOW moments wherever you look.
Individual and group tours are also available from local guides, if you fancy gaining greater insight into the myths and legends associated with this hidden gem deep in Ireland's Hidden Heartlands.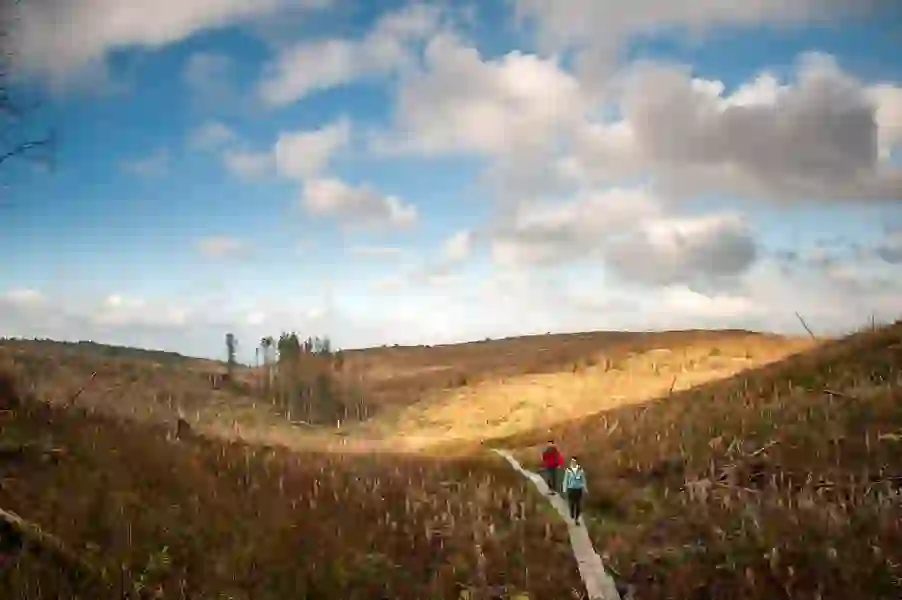 Beyond the park
Cavan Burren Park itself is located within the Cuilcagh Lakelands Geopark, a region of geological, archaeological and historical significance with many stunning sites. Clough Oughter Castle is like something out of a fairytale, standing tall on a small island in the middle of Lough Oughter. Castle Saunderson exudes strong abandoned castle vibes. And the Cuilcagh Boardwalk Trail provides hikers with a steep trail that boasts rewarding views of the blanket bog below.
If you plan on staying in the area, the Slieve Russell Hotel offers four-star luxury in lush surroundings. For more affordable options, try the Virginia Park Lodge or the Lakeside Manor Hotel.
You'll find lots of pubs in the area serving local dishes. For a dining experience to remember, go for MacNean House & Restaurant, an award-winning establishment run by Irish celebrity chef Neven Maguire. The acclaimed tasting menu features quail, monkfish and caramel cremeux.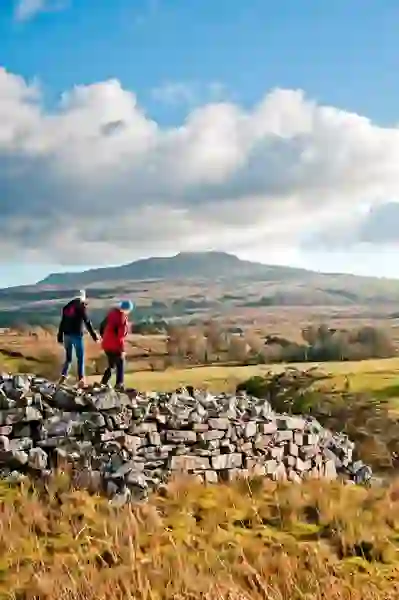 Need to know: Cavan Burren Park
Cavan Burren Park is a FREE attraction.
Opening times vary by season, with the park opening between 7am and 8am and closing between 6pm and 11pm.
The park is located just off the N16 Sligo – Enniskillen route, close to the village of Blacklion on the Cavan/Fermanagh border.
Cavan Burren Park operates a Leave No Trace principle, which inspires people to enjoy the outdoors responsibly.
You can download a wide variety of maps relating to the park here.