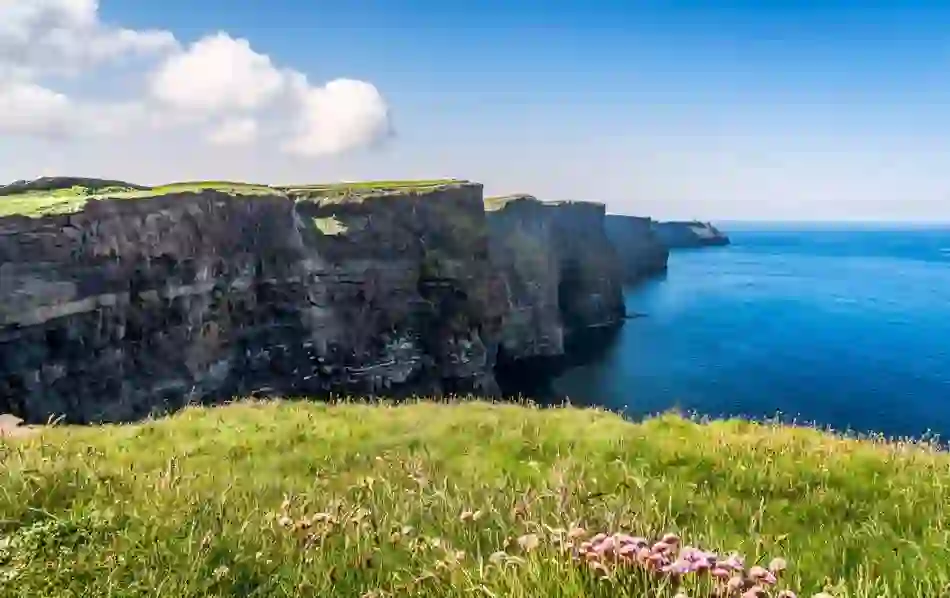 72 hours in Ireland's stunning southwest
From Limerick city to County Clare
Nearest Airport
Shannon Airport
Attractions
Cliffs of Moher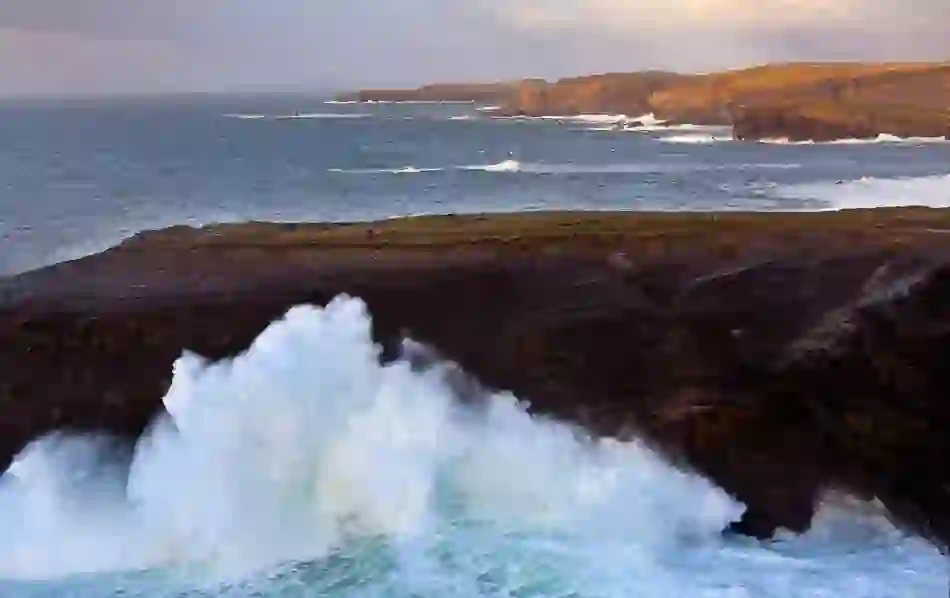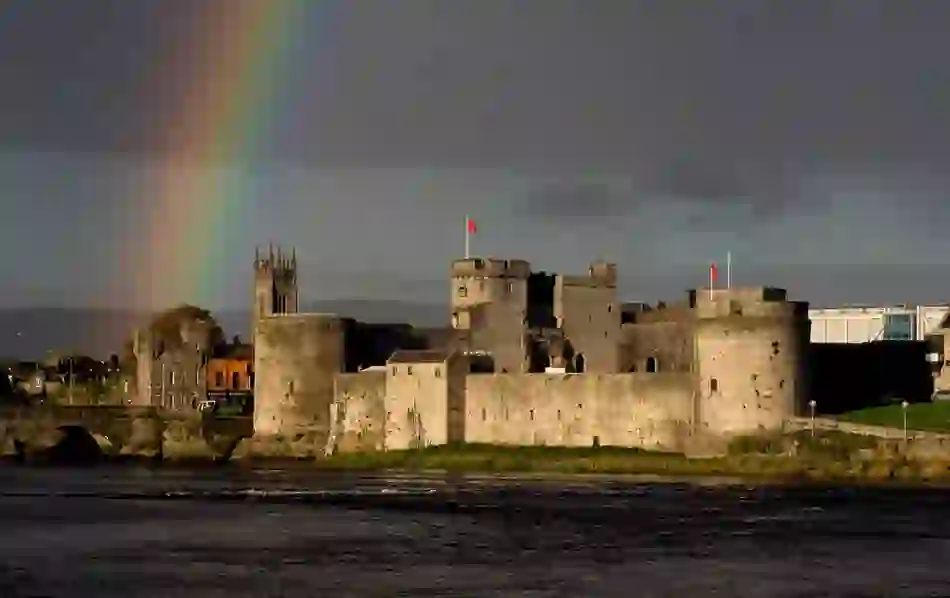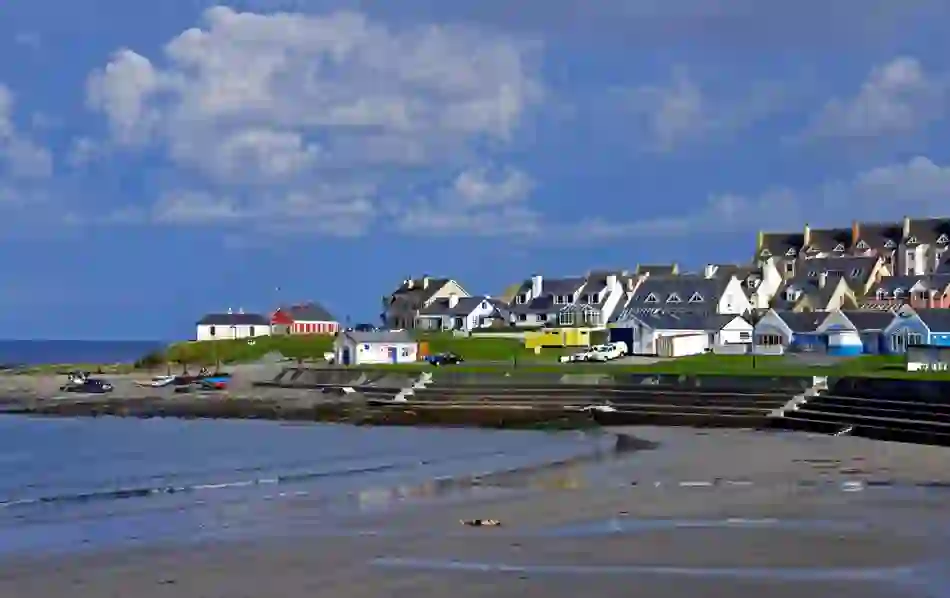 Explore this route surrounding the River Shannon for an adventure with a little bit of everything. We're talking castles, the rolling hills of County Clare, lively Limerick city and hidden gems, including the home of Irish coffee
From Shannon Airport, explore the counties of Limerick and Clare as you take a trip into Limerick city before heading out towards the Atlantic Ocean where Loop Head Lighthouse and the Cliffs of Moher await.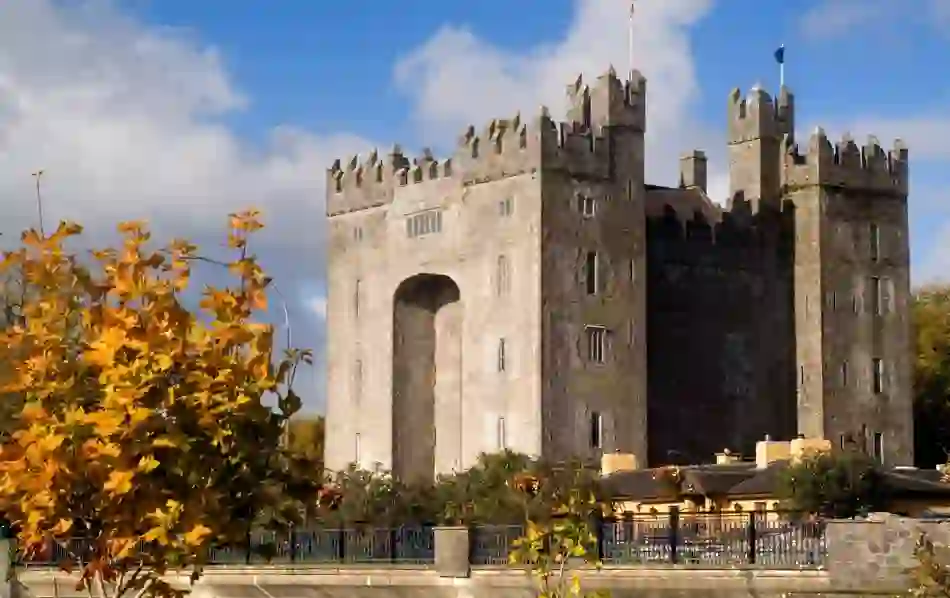 Day 1
Shannon Airport to Limerick city
Day 1
Begin your trip with a piece of this region's history at Bunratty Castle, before following the Shannon deeper inland towards the historic city of Limerick.
Explore Day 1
Arrival on the island of Ireland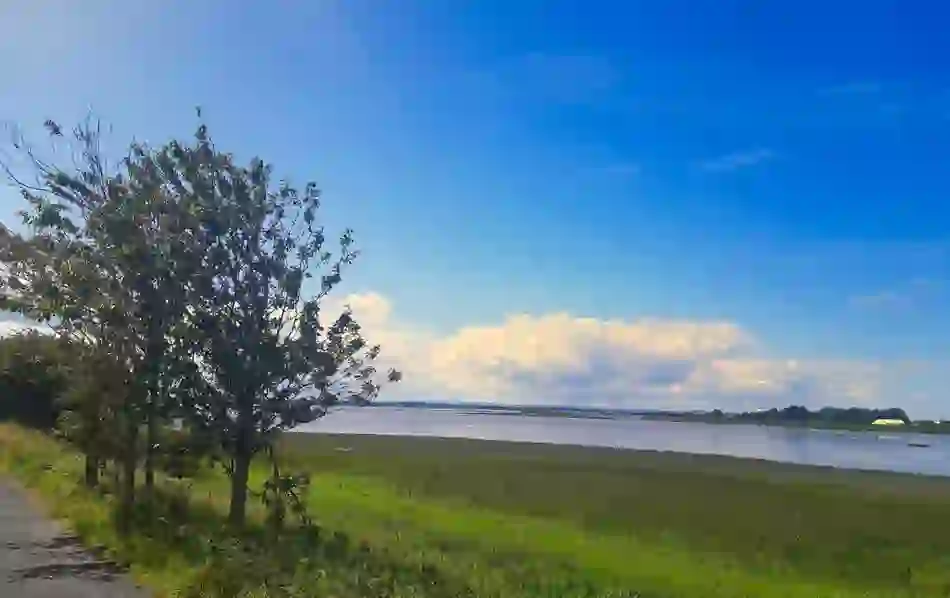 Your first port of call on this three-day trip is the small, easy-to-navigate Shannon Airport. This airport is located on the Wild Atlantic Way, which is known for its towering sea cliffs, quiet beaches, remote islands and tumultuous relationship with the Atlantic Ocean.
Shannon Airport is a great starting point for exploring the west coast, but we insist that you follow this trip and head further inland first, because there are lots of places you won't want to miss.
There are a number of car hire services within Shannon Airport, but if you don't feel like driving then you can avail of the public bus.
A welcome fit for a king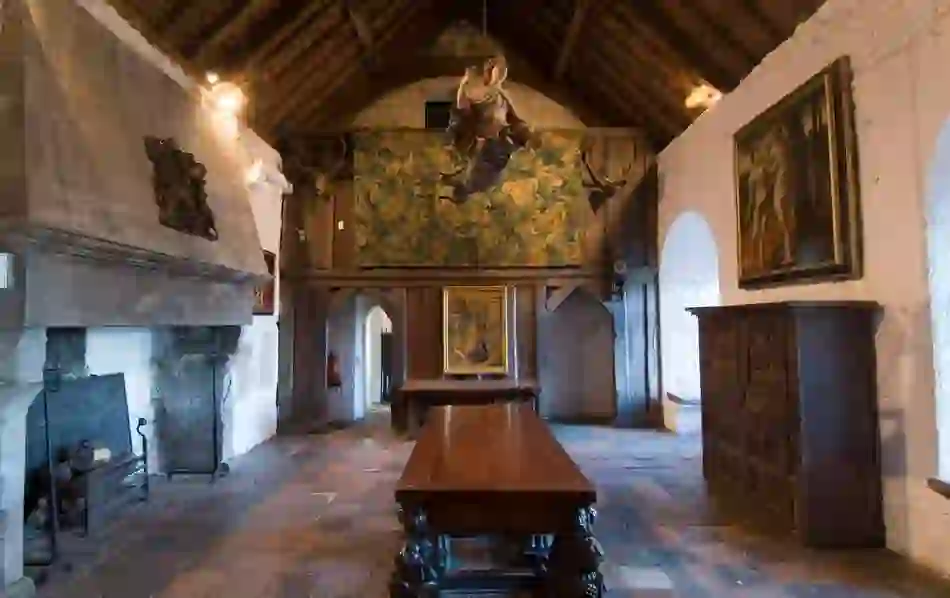 Our first stop is Bunratty Castle and Folk Park, which is just under halfway between Shannon Airport and Limerick city. This impressive castle stands on a location that was a Viking trading camp back in 970, and the present structure was built by the MacNamara family in 1425.
Take a tour of this fortress and discover how the lords and ladies of this esteemed home once lived. As you run your hands over the stone walls, gaze at intricate tapestries and climb the narrow spiral staircases, it's easy to imagine life here over 500 years ago.
Bunratty Castle is also famous for its medieval banquets where you are served a tasty traditional menu and entertained by actors in period dress.
Once you've explored the castle, head over to the Folk Park. An assortment of village shops, cottages with thatched roofs, farm animals and chalk-covered blackboards in front of wooden desks in the schoolhouse paint a realistic picture of the 19th century village that stood here when the last family resided in Bunratty Castle.
Before you take to the next leg of your journey, grab some lunch and a cup of coffee at Mr O'Regan's Café.
The ancient city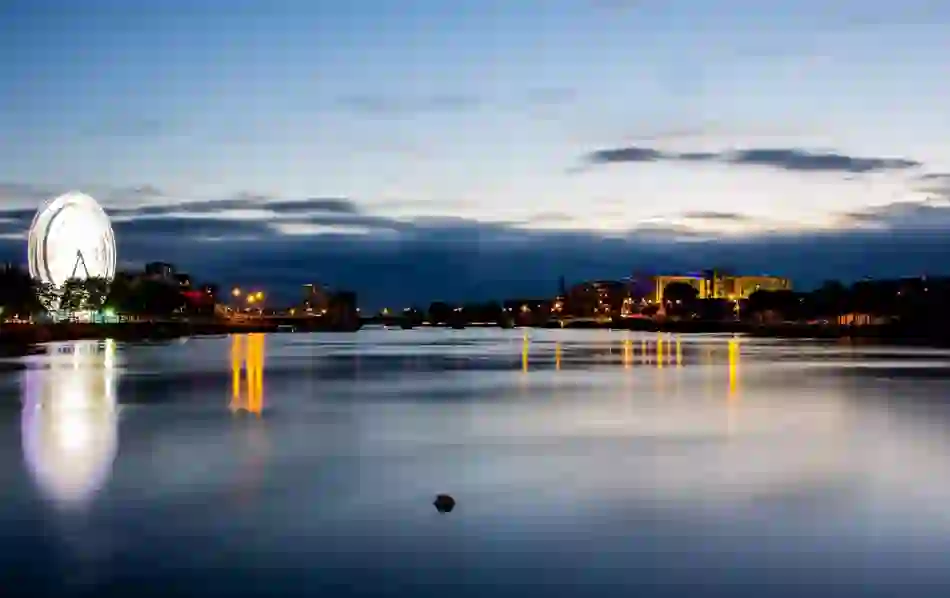 Check into your accommodation and then take to the lively, medieval streets of Limerick city.
It's hard to miss King John's Castle – a mighty structure looming over the Shannon. The castle has seen 1,000 years of occupation, so it has a few stories to tell. Step behind the robust, stone walls on a self-guided tour. Costumed characters will tell you the secrets and scandals that went on here, while information panels and interactive screens detail the history. The incredible architecture of the castle with its tall storm tower, eerie siege tunnel and the remains of the great hall, speaks for itself.
In the courtyard, visit the blacksmith's workshop, and find peace in the sanctuary of the chapel, or play an invigorating seasonal game of horseshoe throwing, archery, or quoits (ring toss).
The Hunt Museum is another attraction you won't want to miss. This 18th century Palladian-style building holds beautiful original artefacts and artwork in its collection including works by Pablo Picasso and Jack B Yeats. Explore the collection yourself or take one of their guided tours.
For dinner, taste the fresh Skellig mussels in the sophisticated setting of Freddy's Restaurant – voted Travellers' Choice of 2021 on Tripadvisor and Best in Ireland 2022 by John and Sally McKenna's Guides. Take a post-meal stroll alongside the Shannon before heading out to Charlie Malone's for a nightcap, live music and maybe a dance, too – it is known as the home of the session, after all.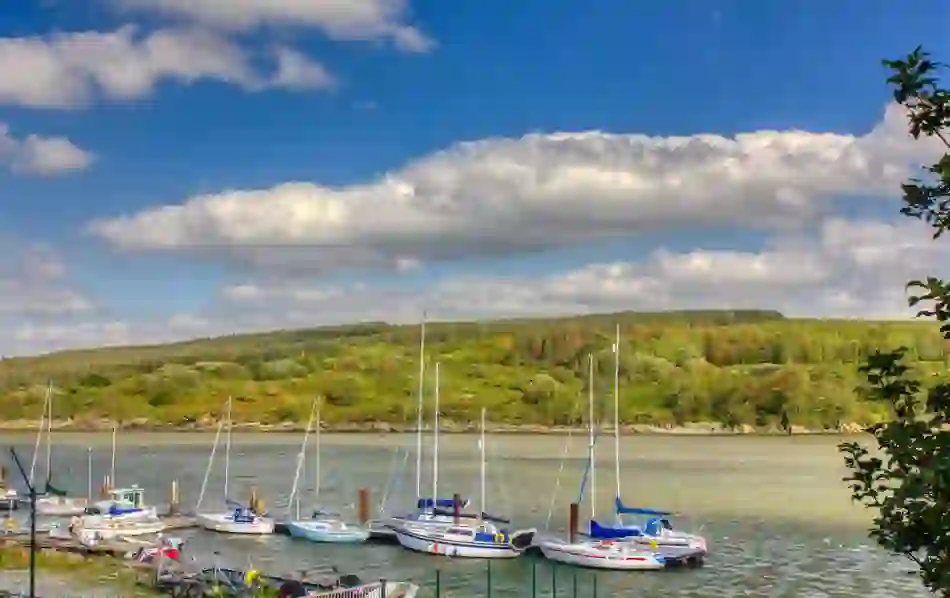 Day 2
Limerick city to Kilkee, County Clare
Day 2
Head west along the south bank of the Shannon. Day two is packed full of activities, including a visit to the home of the Irish coffee and a ferry ride across the Shannon Estuary before you meet the Atlantic Ocean at the tip of the Loop Head peninsula, and feel the refreshing sea spray on your face in Kilkee.
Explore Day 2
A flying start to the day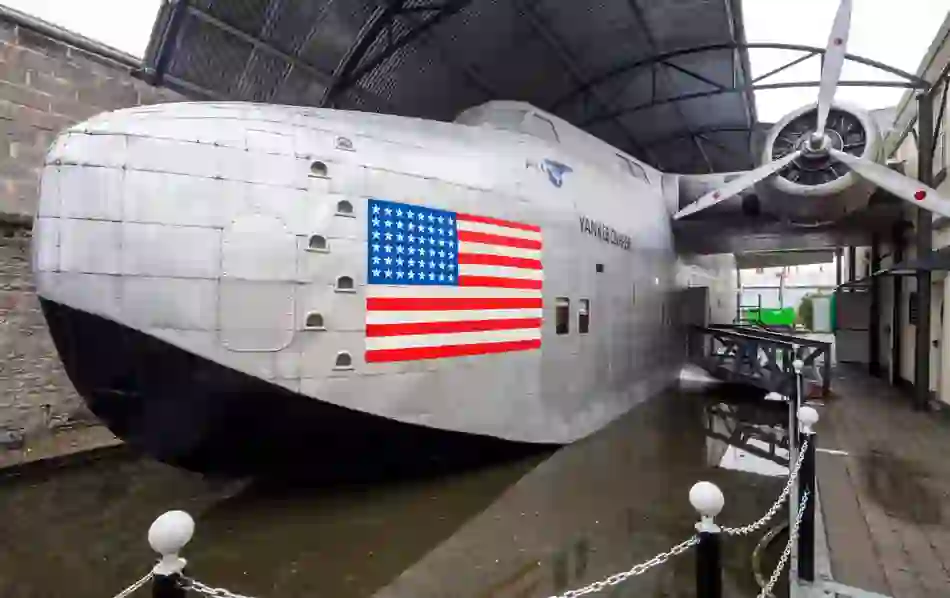 Pick up some breakfast in one of Limerick's best cafés, Canteen, and then head west along the Shannon to the small town of Foynes. Boasting a strong aviation history and a picturesque main street of limestone-cut buildings, Foynes is an interesting little spot with connections to a very famous drink.
Back in the 1930s and 1940s, the town played a pivotal role in transatlantic flight. One stormy winter night in 1943, a flight was on its way to New York when it had to return to Foynes due to bad weather. So, to warm up the passengers, chef Joe Sheridan – who worked in the restaurant of the Foynes terminal building – made them the first-ever cup of Irish coffee.
For more stories like this one, check out the Foynes Flying Boat and Maritime Museum. You can even book an Irish coffee masterclass here – delicious!
The southwest's shining light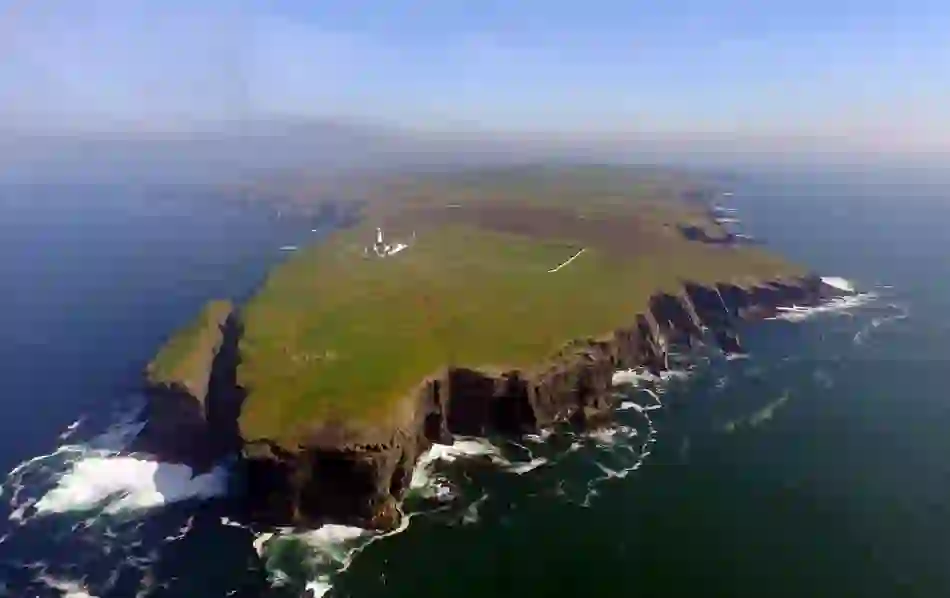 The next leg of your trip involves a 15-minute ferry crossing from Tarbert to Killimer – vehicles and foot passengers are both permitted onboard.
This ferry journey not only brings you closer to your next destination on the Loop Head peninsula, but also allows you to experience the exciting voyage across the Shannon Estuary, where Ireland's longest river meets the Atlantic Ocean. Be sure to look out for the Shannon Estuary's resident group of bottlenose dolphins as you make this crossing!
The drive or bus journey from Killimer to the Loop Head Lighthouse is just as scenic as the ferry crossing, with views of the Atlantic leading you all the way to the lighthouse perched on the end of the peninsula. On a clear day, you can see the Twelve Bens mountains of Connemara to the north, and the Blasket Islands to the south. With such breathtaking scenery, it's no wonder this spot was chosen as a filming location for Star Wars.
Take a tour of the lighthouse which has been standing tall in one guise or another for well over 300 years, or if you fancy staying longer, book yourself into Loop Head Lightkeeper's House. It's an incredibly remote yet super-cosy place where you can sit back and watch the sea by the warmth of the wood-burning stove.
There are also guided walking tours of this area and they're a great way to spot some of the wildlife here, which includes kittiwakes, fulmars, guillemots, razorbills, puffins, gannets, seals and dolphins.
By the sea in Kilkee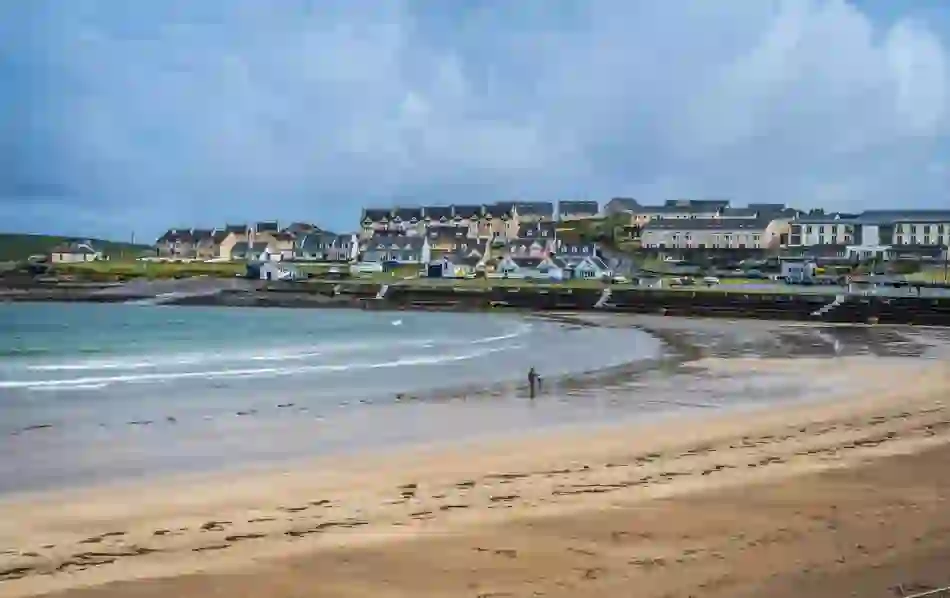 It's time for a bit of rest and relaxation in Kilkee. This seaside village in County Clare is Loop Head's main town with a population of just over 1,000 people. The salty air and ocean views will leave you feeling refreshed and rejuvenated, and for an extra bit of relaxation, why not head to Kilkee Thalassotherapy Centre? This family-run spa and guesthouse brings the seaside indoors with a combination of traditional natural seaweed baths and modern spa treatments, including a Marine Salt Glow and Marine Algae Wrap.
Now, let's talk about dinner. Being this close to the Atlantic Ocean can put a person in the mood for something fishy. Pollock & Porter is a great shout for seafood in a fine dining setting, and Naughton's Bar does your classic fish and chips with a side of mushy peas. A short drive away you'll also find The Long Dock in Carrigaholt, where the brown bread and seafood chowder comes highly rated by Kilkee locals.
After a day of fresh air and a delicious meal, rest your head in one of Kilkee's many B&Bs.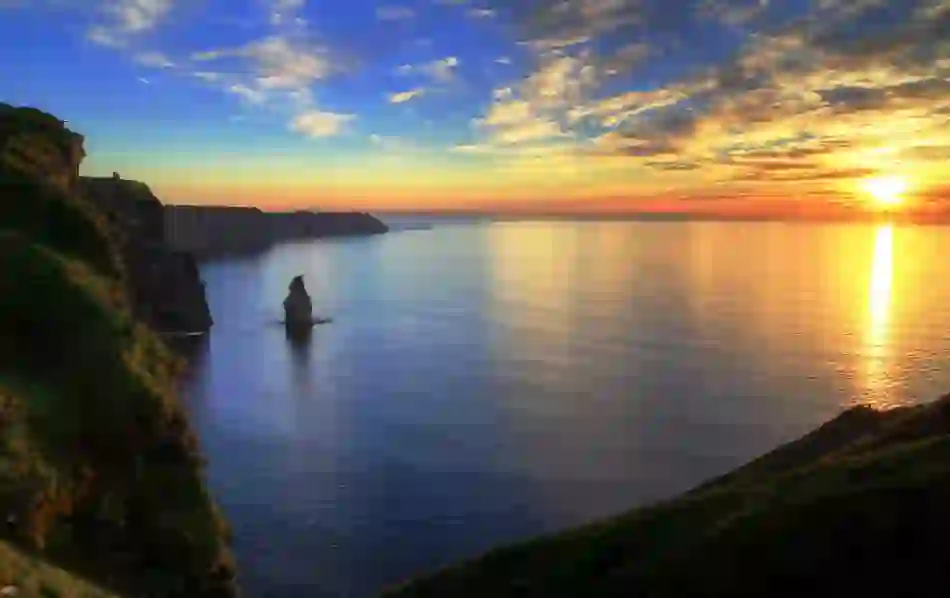 Day 3
Kilkee, County Clare to Limerick city
Day 3
You have reached day three of your southwest adventure. Now it's time to visit one of the most iconic natural landmarks on the island of Ireland, the Cliffs of Moher. After this, we have a few lovely little villages and towns that can be used as a base for the final night of your three-day trip, or you can return to Limerick city.
Explore Day 3
Myths, cliffs and a scenic picnic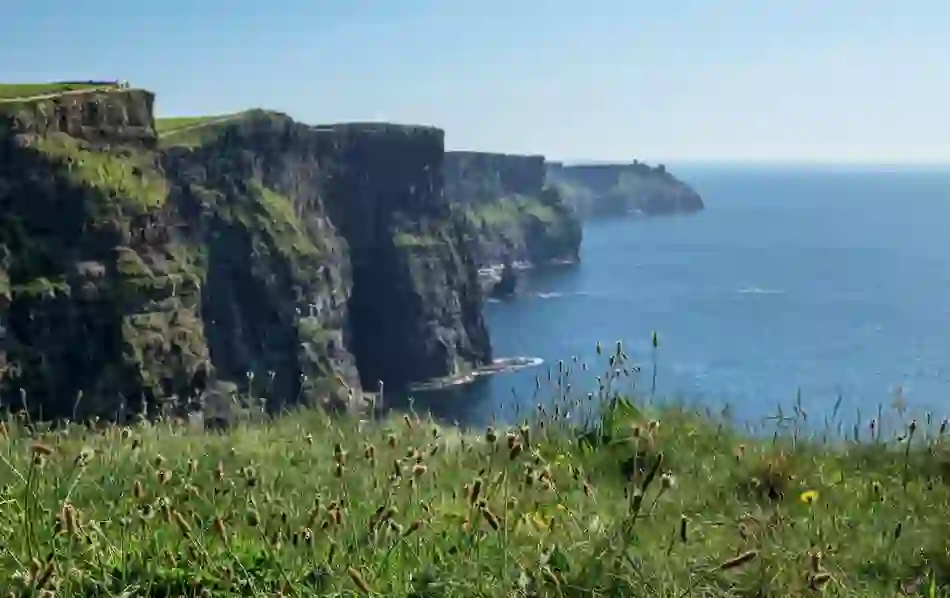 On your way to the Cliffs of Moher, you'll pass through the towns of Miltown Malbay and Lahinch. If the weather is nice, stop off for some picnic supplies.
The Cliffs of Moher themselves are one of the most popular natural attractions on the island of Ireland. With the Atlantic Ocean on one side and the Burren – a limestone karst region of natural beauty – on the other, these 14km-long cliffs rise up to heights of over 200 metres above the crashing waves, and the view is otherworldly.
Speaking of otherworldly, many myths and tales surround the Cliffs of Moher, including the mermaid of Moher, the leap of the foals and the lost city of Kilstiffen. All of these old legends add an extra sense of enchantment to the cliffs, and when you see them for yourself, you'll understand why they inspired so many incredible stories.
You'll likely see some incredible wildlife here, too. The Cliffs of Moher are a flora and fauna hotspot and a Special Protection Area for Birds and Wildlife. Look out for "The Magnificent 7": the puffin, guillemot, razorbill, fulmar, kittiwake, chough and peregrine.
County Clare's rural towns and villages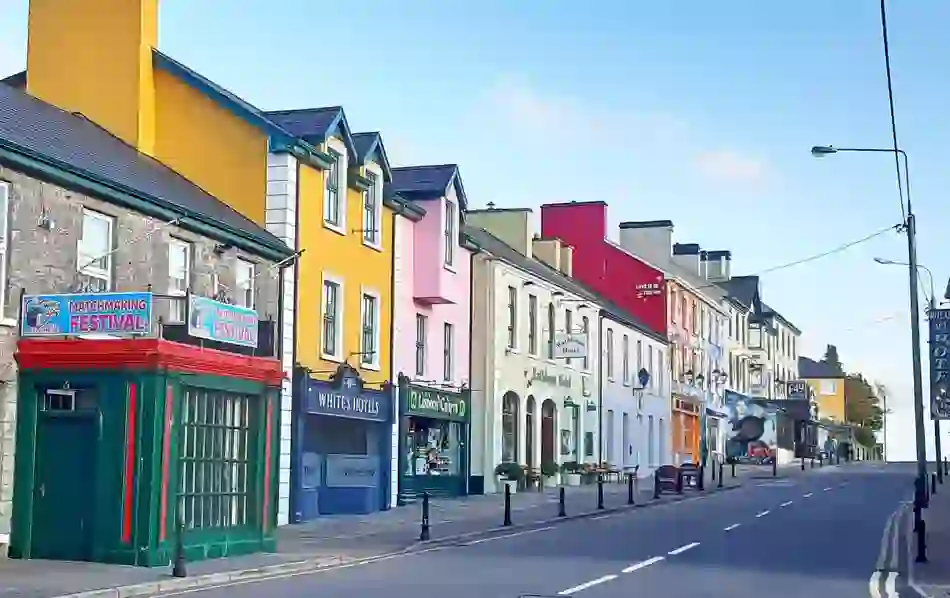 There are lots of lovely villages and towns near the Cliffs of Moher, including Doolin, Liscannor and Lisdoonvarna where you can eat tasty seafood, listen to the traditional music which County Clare is famous for, and meet the locals.
Both villages of Doolin and Liscannor are less than 10km from the Cliffs of Moher. Friendly, colourful Doolin won't only wow you with the continuation of that incredible Wild Atlantic Way scenery, but you'll also want to tell your friends about its internationally renowned traditional Irish music scene. The village hosts two annual music festivals – the Micho Russell Festival and the Doolin Folk Festival.
The coastal village of Liscannor is situated at the end of Liscannor Bay and has the most beautifully distinctive Liscannor stone running throughout the village's houses, walls and paving. A stay in the boutique Cliffs of Moher Hotel is a fantastic way to round off your Cliffs of Moher experience as you enjoy a hearty meal, get cosy in the lounge and listen to some live traditional Irish music.
Last but certainly not least, Lisdoonvarna is 13km from the Cliffs of Moher and is a town of longstanding traditions – including hosting Europe's largest annual matchmaking festival!
The first bathhouse was built in Lisdoonvarna in 1875 and the curative properties of the town's water in the Lisdoonvarna Spa Wells have been attracting visitors ever since. You should add a trip to the Burren Smokehouse here, too, for a behind-the-scenes look at how this smokehouse makes its internationally renowned smoked fish.
We suggest that you pick one of these towns or villages for the final night of your southwest adventure.
Back to the city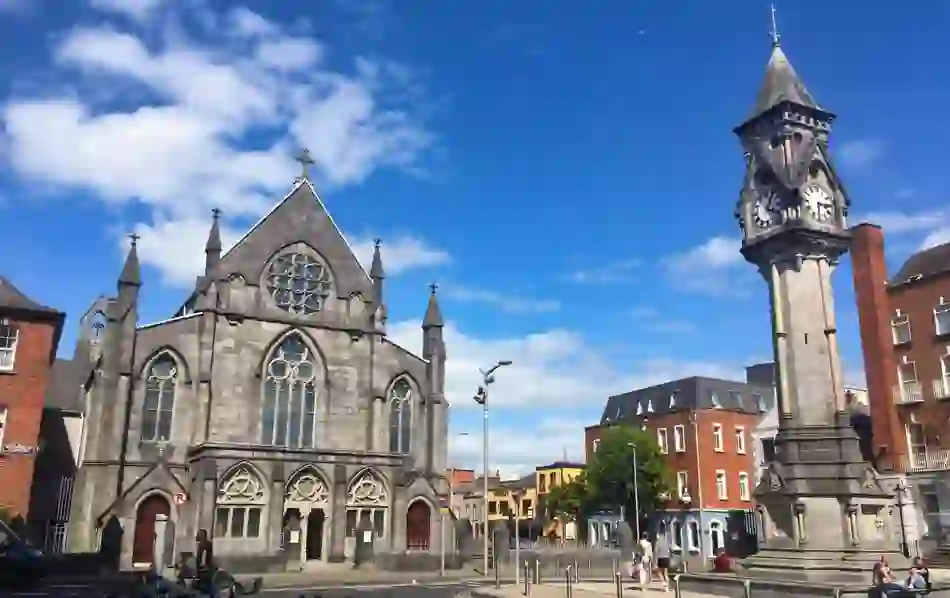 Alternatively, you can choose to head back to Limerick city where there is still plenty to see and do. This city is also well connected by bus and rail services to other stops you may have planned on your island of Ireland adventure!