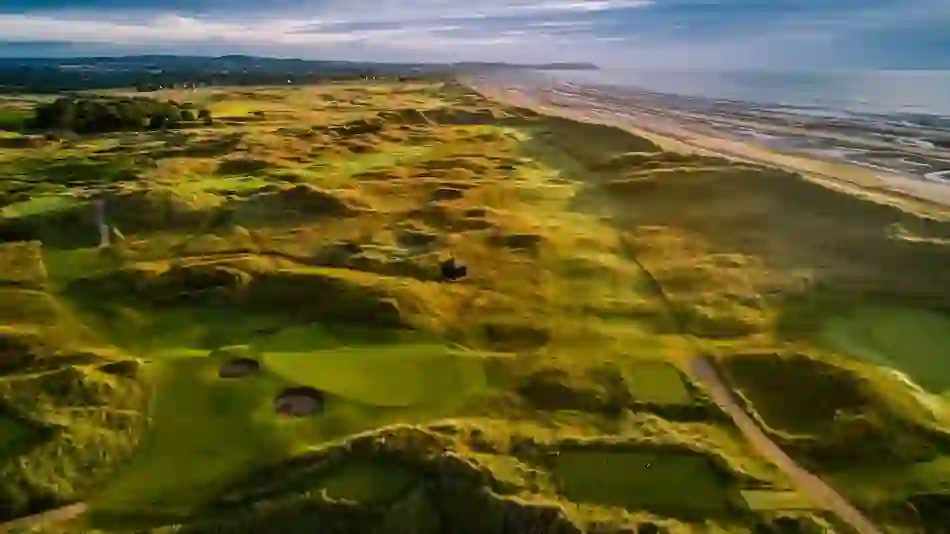 Golf in Ireland's north east
From County Louth to Dublin
Nearest Airport
Dublin Airport
Attractions
Slane Castle, Titanic Belfast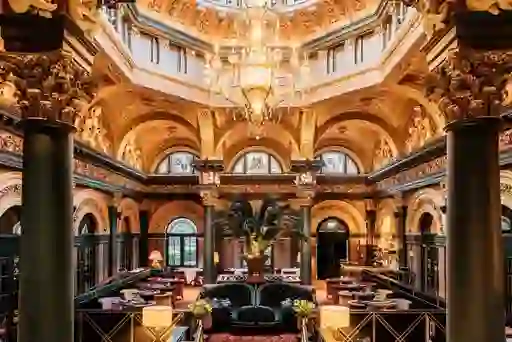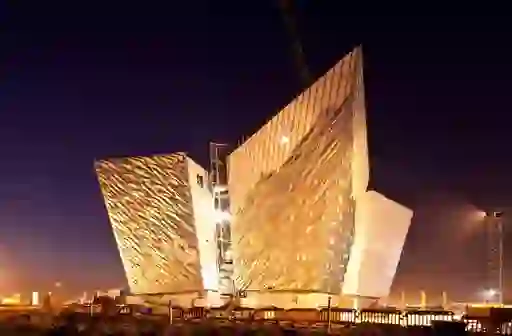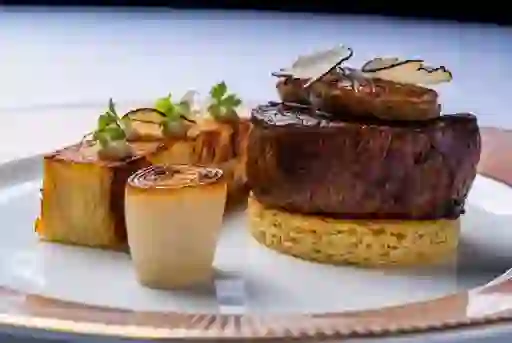 This three-day journey along the island of Ireland's north east coast will showcase some of the island's best golf, most delicious food, and so much more…
What's a perfect day? How about a punchy 9 holes of golf on a stunning links golf course. Follow that by unpacking some local history, or go behind the scenes of one of the most popular shows of all time. Then, to cap it off, have a luxurious, slap up meal, sound good? Read on…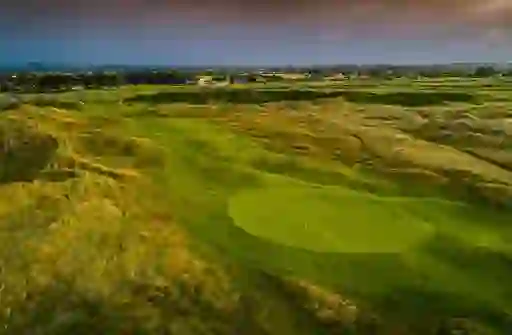 Day 1
Louth Golf Club to Killeavy Castle
Day 1
To start your golf tour off right, tee off in the shadow of the Mournes, and then spend an evening of absolute luxury…
Explore Day 1
A spot of golf at Louth Golf Club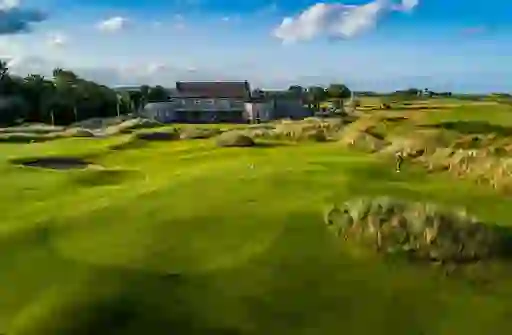 If you've been cooped up in a plane or a car for several hours, the first thing you have to do is stretch those legs – and what better way than nine holes at the glorious County Louth Golf Club.
Described as a "snapshot of the way golf should be" by Golf Digest, this course is as varied as it is challenging, with each hole posing a different conundrum. If some friends and family don't fancy the golf, they can take in the glorious sights of the Cooley and Mourne mountains, or pay a visit to the quaint village of Baltray.
Once you've worked up a hunger on the course, make your way to the club house for a quick bite to eat. The famous Clogherhead scampi are a must try – but if seafood isn't your thing you can refuel with a hearty steak sandwich. Bon appetit!
Fine dining and restful relaxation at Killeavy Castle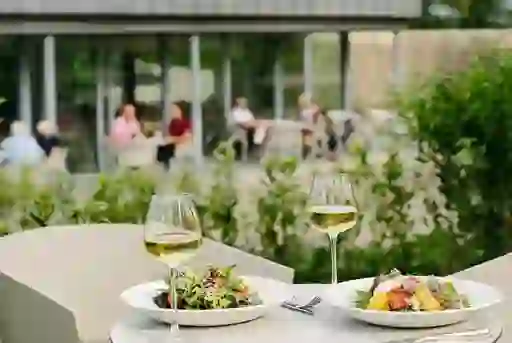 After the peaceful and serene Baltray Village, the epic sight of Killeavy Castle Estate will come as a delightful surprise. Nestled in 350 acres of woodland and walled gardens, this country estate feels like being transported to the past. But you've a long night ahead, so get some rest and get ready.
If you really want relaxation, you have to experience Killeavy's forest bathing. With a combination of guided meditation and controlled breathing, the sounds and sights of nature will reduce your stress and leave you feeling refreshed.
And now the highlight of the day: dinner! And at Killeavy you have a very special meal ahead of you. Its seven-course tasting menu brings together some of the finest produce from the local area as well as across the island. Fragrant braised lamb, hearty seafood salad and a glazed fillet of longhorn beef are just some of the treats on the menu – it's a feast fit for royalty…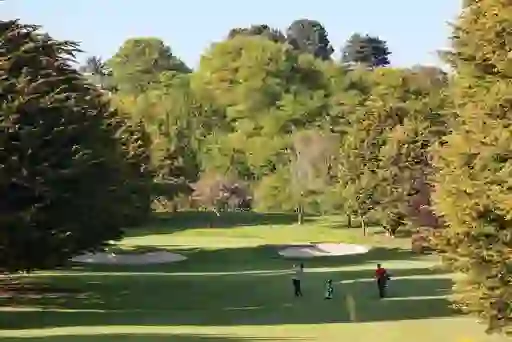 Day 2
From Warrenpoint to Titanic Hotel Belfast
Day 2
Your second day boasts some of the most challenging golf of the trip, and a TV fan's dream…
Explore Day 2
A golf fan's paradise at Warrenpoint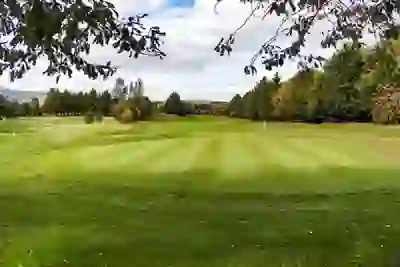 Hopefully you had a restorative night's sleep in the plush rooms of Killeavy, because you have a long day ahead! First on the agenda, of course, is a quick 9 holes of golf, and Warrenpoint is here to oblige.
This hidden gem is flanked by the towering Mourne Mountains, and the pristine Carlingford Lough, but don't be disarmed by the sights – the golf provides a fierce challenge. Especially "Cloughmore", the par four 8th hole has a tee shot that carries over water, followed by a blind approach to the green, not for the faint of heart!
Winter is coming at Linen Mill Studios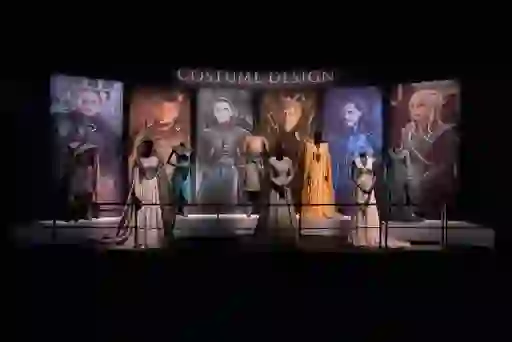 So after a delightful morning of golf, it's now time to make your way to the world of Ice and Fire, Westeros!
One of the best aspects of HBOs megahit series Game of Thrones – based on the beloved novels by George RR Martin – was how vividly it brought the world of Westeros to life, and Linen Mill Studios in Banbridge played a key role. Their Game of Thrones Studio Tour unpacks everything that made the world so compelling – from the distinctive artistic concepts, to the stunning props and sets.
So switch your nine iron for a Valyrian steel sword, and journey to the Seven Kingdoms…
Your Belfast residence awaits...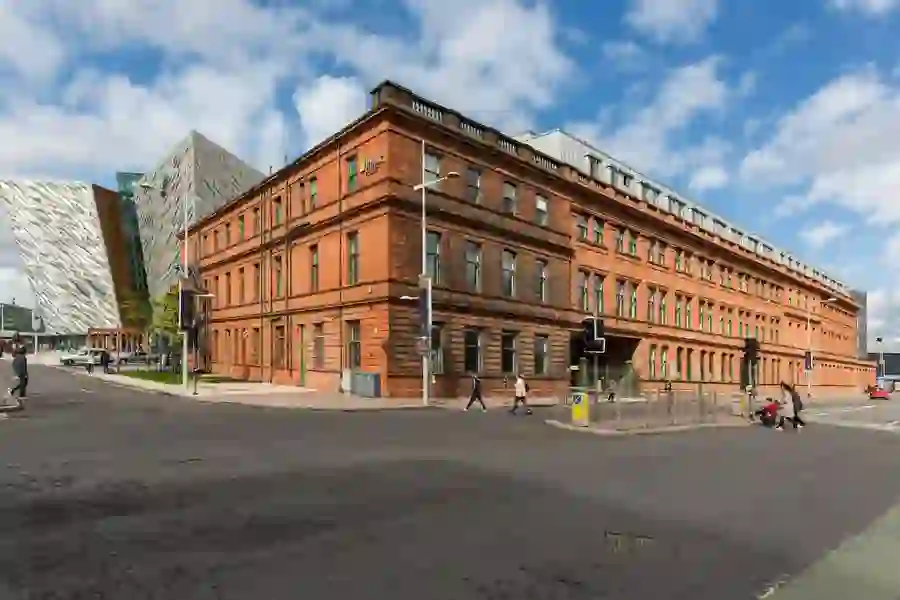 After a long day, make your way to Titanic Hotel Belfast in the heart of the Titanic Quarter. The building – once the headquarters of shipbuilders Harland and Wolff – is the most authentic Titanic Hotel available. The preserved historical building houses over 500 artworks and photographs, as well as art deco rooms that balance historical luxury with modern comfort.
But before you relax for the evening, pop over the River Lagan and visit The Merchant Hotel's sumptuous restaurant, The Great Room. From the classy Victorian interior, to the gorgeous 2 AA Rosette winning cuisine, this is an experience that oozes class. If you fancy a more casual meal, pop into the Cloth Ear next door – this traditional-style Irish pub is perfect for a few drinks or a hearty feed, the ideal way to wind down after a long day…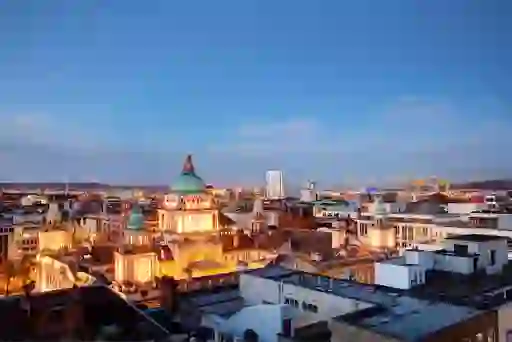 Day 3
From the Belfast to Dublin
Day 3
For your final day, wrap up by taking in some fascinating local history, fine food, and, of course, a final spot of golf…
Explore Day 3