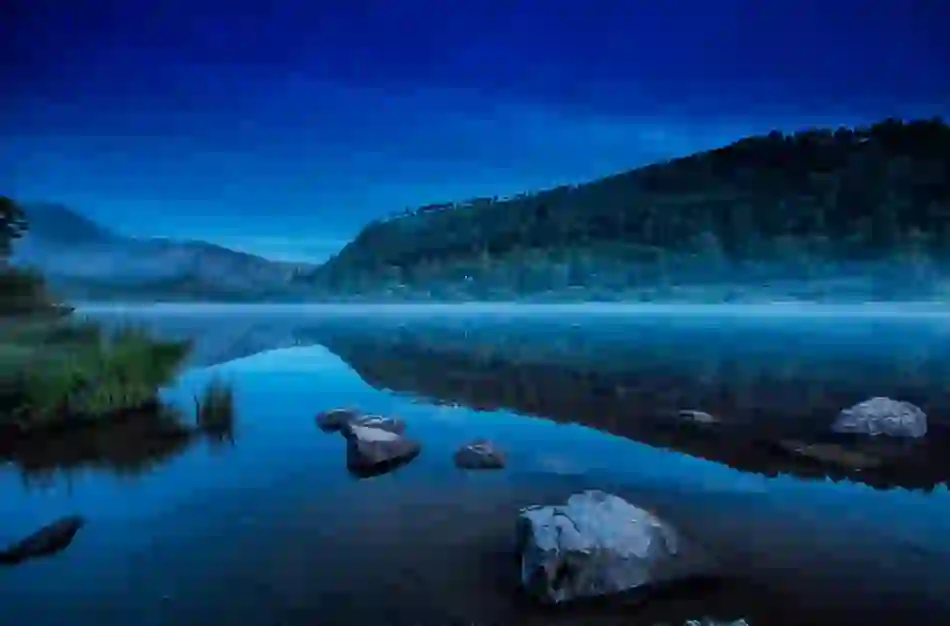 The hidden magic of night hiking
At first glance, this might not sound too appealing: hiking in the countryside in the dead of night – but in fact, night hikes are growing in popularity.
Taking a walk with a group, while the rest of the world is sound asleep, creates a unique atmosphere – your senses are heightened and you feel truly enveloped by the peaceful sights and sounds of the nature that surrounds you.
"Our body clocks tend to 'activate relaxation mode' at night," says Craig Ballentine from Cooley Night Walks. "So people can fully immerse themselves in the surrounding nature and appreciate the beauty of Ireland's ecosystem".
These guided moonlight hikes take place from daytime, through sunset, and into the night – the stars and moon will come out, and you'll see the island of Ireland's landscapes in a very different light.
Interested? Here are just a few places that are hosting night hikes across the island…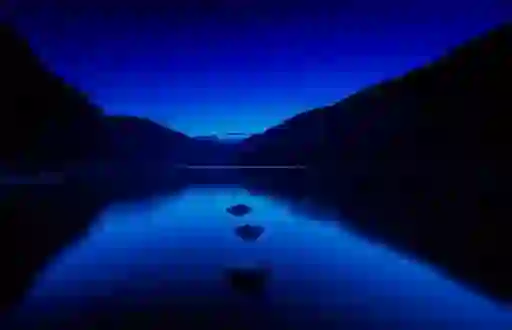 Glendalough Night Hike, County Wicklow
Let's start with one of Ireland's most famous locations: the majestic trail of Glendalough. This night hike, run by Wild Summits takes you through well-trodden locations like the miner's village as the sun sets, and the 6th century monastic site as night sets in.
During the journey, you'll have a guide with you, who will take you through the location's rich culture and history. And all while the stars twinkle overhead in the expansive night sky – how's that for a fun night out?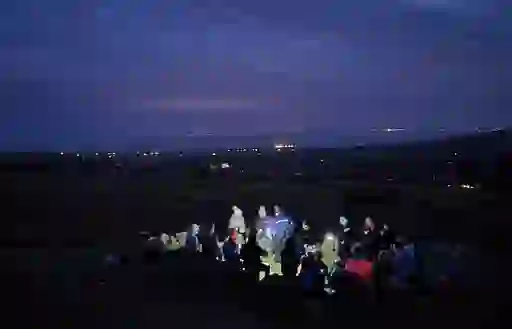 Cooley Night Hike, County Louth
Next up, we're off to the pristine shores of Carlingford in County Louth for a nocturnal trek with Cooley Night Walks. The Cooley Mountains are impressive enough by day, but at night, the natural beauty of the area is truly special.
The hike from Mullaghbuoy Parish up to Barnavave Peak takes about 50 minutes – but it's a gentle journey, and the reward at the top is more than worth it. Alongside gorgeous nocturnal views of Dundalk Bay and Carlingford Lough, you'll also be treated to an evening supper from the chefs of Ghan House in Carlingford – a proper feast for the senses.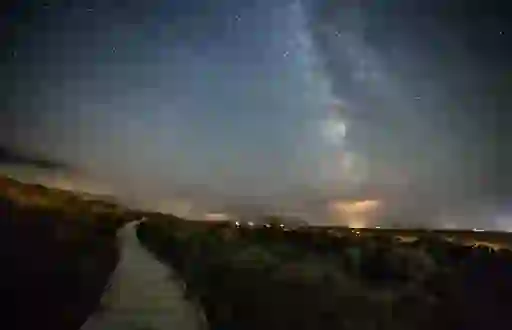 After Dark with Terra Firma, County Mayo
If you want an exciting range of hikes to choose from, take a trip to the Wild Atlantic Way where Terra Firma's After Dark experiences showcase the untamed wilderness and dark sky delights of County Mayo.
There is a Full Moon Walk, where you'll be joined by mountain leader guides on an atmospheric tour of the Mayo wilderness – from the forest to various off-road tracks, all guided by the celestial light of the moon.
On the Dark Sky Safari, you'll take a tour of the Mayo Dark Sky Park (one of only two Dark Sky Parks in Ireland). As well as observing the starry skies and constellations, your guide will tell you more about the nocturnal creatures that grace Mayo's wilderness. Lastly, you'll meet with a seanchaí (storyteller) who will regale you with local tales, all while you sip on a restorative hot chocolate.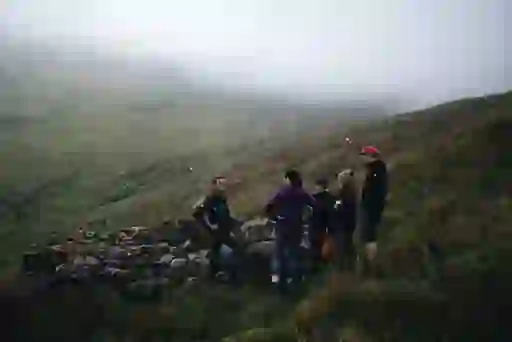 North West Adventure Tours, County Sligo
This night hiking tour in County Sligo is all about the wonders of astronomy. Your expert guide will lead you on a tour that includes the history of the land as well as the story of the skies above.
Certain hikes are planned to coincide with astronomical events such as meteor showers. The guide will detail the astronomical connections of the area and explain what our ancient ancestors thought of these stunning night skies.
There's something special about hiking along the Sligo mountain tops, as the small village lights twinkle away in the distance – a perfect evening treat.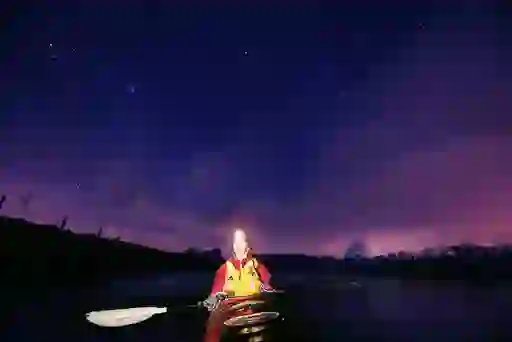 Far and Wild, Northern Ireland
Make your way to the north west, for hiking tours that take in the nocturnal sights of Derry~Londonderry, Tyrone and Donegal.
These two-hour walks vary from easy to moderate, based on your ability and take place between twilight and darkness. Keep your eyes peeled for special tours that will be timed to coincide with annual meteor showers – seeing the star-filled night skies illuminated with celestial activity is a once-in-a-lifetime experience.
If you develop a taste for evening excursions, Far and Wild also do night kayaking tours, that take place across various rivers across Northern Ireland. They are scheduled to take place under the full moon every month, so you can glide peacefully along the quiet evening waters, bathed in the silvery moonlight.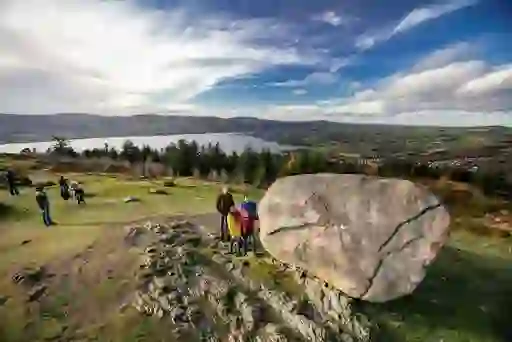 East Coast Adventure
If you fancy learning a bit about Irish mythology as you take in some gorgeous sights, try East Coast Adventure's Walking with Giants experience. This walk can be done during the day or at night and takes you through the lush forests above Rostrevor, leading up to glorious views over Carlingford Lough.
Your guide will show you the Cloughmore Stone and tell you the story of how the 50-ton boulder got to its current location around 230 metres above sea level. The tale involves both the mythical Irish giant Fionn mac Cumhaill and a glacier during the last ice age – you can choose which version you believe!
East Coast Adventures also runs dedicated night walks with its Star Light, Star Bright experience that takes in the evening views of Slieve Donard in County Down. From your mountain perch, the views of the moon, stars and surrounding towns and villages is something to behold.