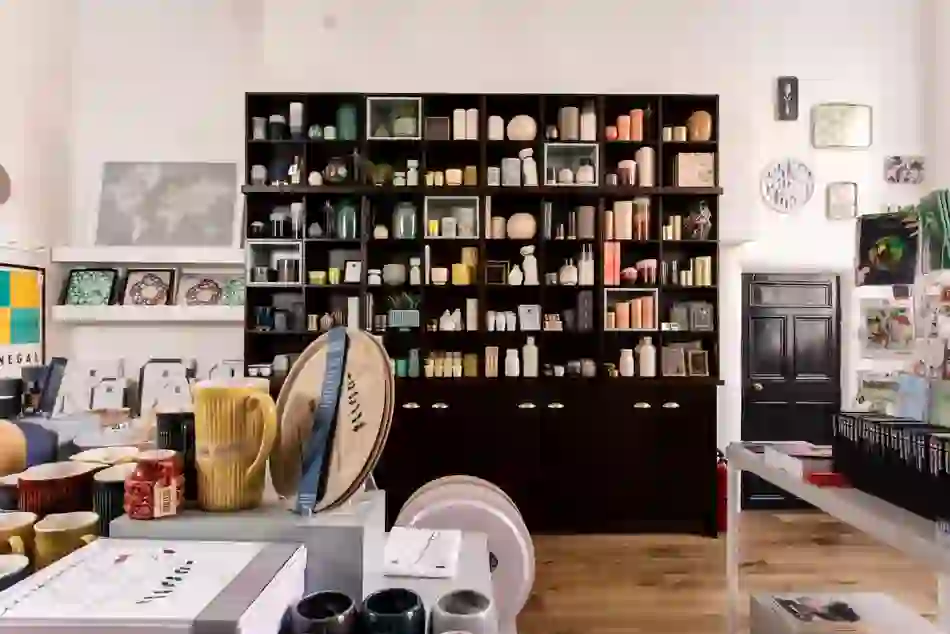 Connect Three: Dublin's Design Shops
Dublin's contemporary design stores mix a deep respect for Irish heritage and craft with hyper-modern, international trends to create curated collections of interior goodness that keep Dublin's trendiest houses decorated.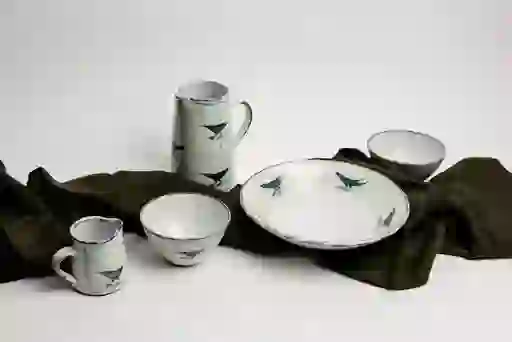 Irish Design Shop
Irish Design Shop's curation of the best of contemporary homegrown craft sits prettily on buzzy Drury Street in Dublin's creative district. The traditional and the futuristic are enmeshed in their stock, with textiles, ceramics, stationery, woodwork and jewellery all weaved together in a fabric that best represents the idiosyncrasies of Irish design.

Their in-house jewellery collection, Names Dublin, has a pared-back minimalist aesthetic crafted in recycled sterling silver with an 18ct gold plated option. The jeweller's workbench is now central to their space on Drury Street, so you can stop by and see work in production.

What to buy: A Daisy bangle from Names-Lineage; a Herringbone blanket from John Hanly; a traditional St Brigid's Cross from Island Willow.
Article
John Adams's collection of homewares, books and gifts have a distinctly personal touch, with an emphasis on clever, not too-cutesy design. Adams' ethos goes: "If I wouldn't want it in my house, then I wouldn't want it in my shop".

Set within what was once Lord Powerscourt's dressing room in the 18th century Powerscourt Townhouse Centre, it's Article's curated mix of quirky global trends and contemporary Irish designers that sets it apart. Browse textiles from Studio Donegal, Dublin city prints and Clean Slate Candles in this elegant and airy space.
What to buy: A Poolbeg tea Towel by Clover Rua, Atlantic Rainbow Donegal Days Wool Throw by Studio Donegal.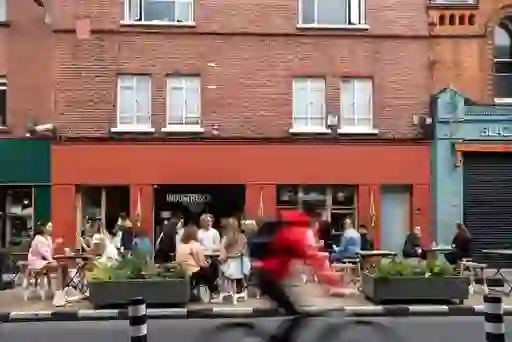 Industry&Co
The brainchild of interior designer and buyer Vanessa Mac Innes, Industry&Cocollects furniture, accessories and lighting fixtures from across Ireland and Europe, repurposes and upcycles them with a loving touch, and nestles them amongst new designs in its Temple Bar digs.


There's nothing ephemeral or gimmicky about Industry&Co's collection: these are sturdy, well-designed and characterful one-offs that offer a minimal, individual alternative to mass-produced interior staples. You'll find Irish lambswool blankets from McNutts Donegal Woollen Mill, Tua Irish oak wall lamps, inspired by the Irish cottage, and Arran Street East's hand-thrown ceramics. The clue to this shop's aesthetic is in the name: stripped-back, hard-wearing, metallic and modern. And if you're not buying big, worry not – there's an array of stationery, cards and other trinkets that you won't need a delivery van to take away.
What to buy: Umami Seaweed chocolate from Bean and Goose; Beach Wood and Hand Carved Leather Stool from Mark Inglis; Hand-thrown jug from Arran Street East.
There you have it, design fans should pay a visit to these shrines to creativity and maybe discover something you didn't expect. And if you're looking for more sources of inspiration, drop into Design Lane, Temple Bar; designist on South Great George's Street; and Hen's Teeth, Blackpitts.