Dublin city: music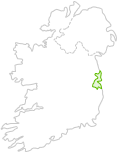 Dublin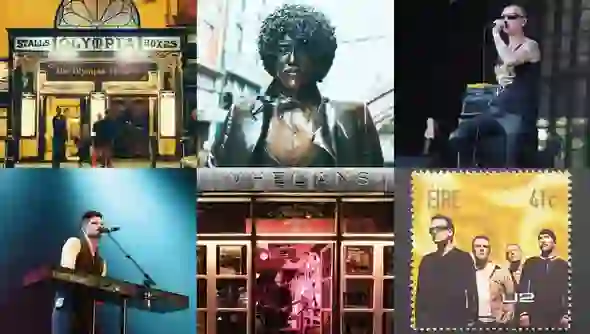 A legacy of legends
What do U2, Thin Lizzy, Sinead O'Connor, The Frames, Imelda May, The Script and Kodaline have in common? No, it's not the talent (although they all have that); it's not even the style (although they have that too). The answer: these extraordinary artists all hail from Dublin, a small city with a truly epic musical heritage.
I'm just following the Irish tradition of songwriting, the Irish way of life, the human way of life. Cram as much pleasure into life, and rail against the pain you have to suffer as a result.

Shane MacGowan, The Pogues
Walk through the cobbled streets of Temple Bar – say, along Essex Street or down Crown Alley – and you'll hear music everywhere. It spills through pub doorways, out of upstairs windows and from buskers in the square. It's all the evidence you need that Dublin is a music mecca. Whether you're into rock, pop, indie, blues, jazz or trad, it's all to be found here, played live, by musicians close enough to touch.
If you want to get a feel for what music means to Dublin, just watch Once, a little low-budget movie that became an Oscar-winner (Falling Slowly won for best song). From buskers playing their hearts out on the city's streets, to soulful performances in music shops, you'll soon see that in Dublin, music is a shared passion.

Trad heart
Ireland's traditional folk music: a vibrant, rhythmic affair that tugs at your heart-strings one minute and sets your toe tapping the next. Dublin has produced its fair share of music icons, but trad legends The Chieftains and folk heroes The Dubliners are in a league of their own.
I go off into Dublin, and two days later I'm spotted by the Liffey with a whole bunch of new friends.

Rolling Stones' Ronnie Wood
These two bands brought the sound of Ireland to the world, and have collaborated with everyone from Bob Dylan to Willie Nelson. They've also influenced countless performers, including Sinéad O'Connor, a sean-nós (old-style) singer disguised as a rock star; The Corrs, who grew up playing trad music; and The Pogues, whose riotous, rollicking version of "The Irish Rover" with The Dubliners is an absolute classic.
Trad music is a celebration of life. And nowhere likes a party more than Dublin.

Hear the sounds of traditional music
Apart from advertised events, you'll find that there's no fixed pattern to when a trad session will kick off in a Dublin pub: musicians can turn up and play for as long as they like. Usually all they need is a corner, some chairs and a couple of people to listen – though by the end of the night the place will generally be packed to the rafters. The chief instruments are the fiddle, flute or tin whistle, the bodhrán, the accordion, the mandolin, the uillean pipes and a guitar.
You can, of course, get under the skin of trad music by joining the Traditional Irish Musical Pub Crawl. Meet up is at Oliver St John Gogarty's pub in Temple Bar and from there, two local musicians bring you on a journey of music, history and banter.
Another option is to go to O'Donoghue's any night of the week. It's where The Dubliners used to play and there you'll find young and old playing together, squeezed into the back bar, almost knee to knee with the audience.
3 to try: musical moments in Dublin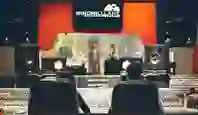 1. Windmill Lane
Take a selfie outside Windmill Lane Studios where U2, Lady Gaga, REM and Kings of Leon have recorded.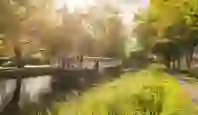 2. Raglan Road
The leafy street immortalised in Kavanagh's poem, which was set to music by Luke Kelly and The Dubliners.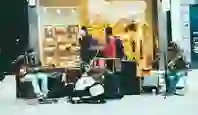 3. Grafton Street
Famous for its buskers – around Christmas, stars like Bono and Glen Hansard often drop by for a tune or two.

Venues – big and small
There's no question: the pub has always been the beating heart of Dublin's music scene. The International Bar is where Ronnie Drew first met Luke Kelly and set up the The Dubliners (there are still impromptu sessions there now). Whelan's has been supporting and nurturing new rock and indie acts for 20 years – Ed Sheeran credits his success to regular gigging there. Punk and rockabilly lovers head for Thomas House, and metal fans make a beeline for Bruxelles.
Your foot starts tapping, you order a pint and you settle in for music summoning images of a damp, windswept isle

Andy Webster, New York Times
Not in the mood for a pub, but still want an intimate gig? Dublin has lots of other options. The Sugar Club feels like a 1930's Hollywood nightclub; while Vicar Street is great for sitting, standing or rocking out those dance moves. Not forgetting the Button Factory, which specialises in innovative bands and DJ sets.
With such a mixture of venues, and so many different types of live music playing every night, you're bound to find something that will have you up and dancing – no matter what your style.
All you need to do is listen up to the sweet, sweet sounds of Dublin.