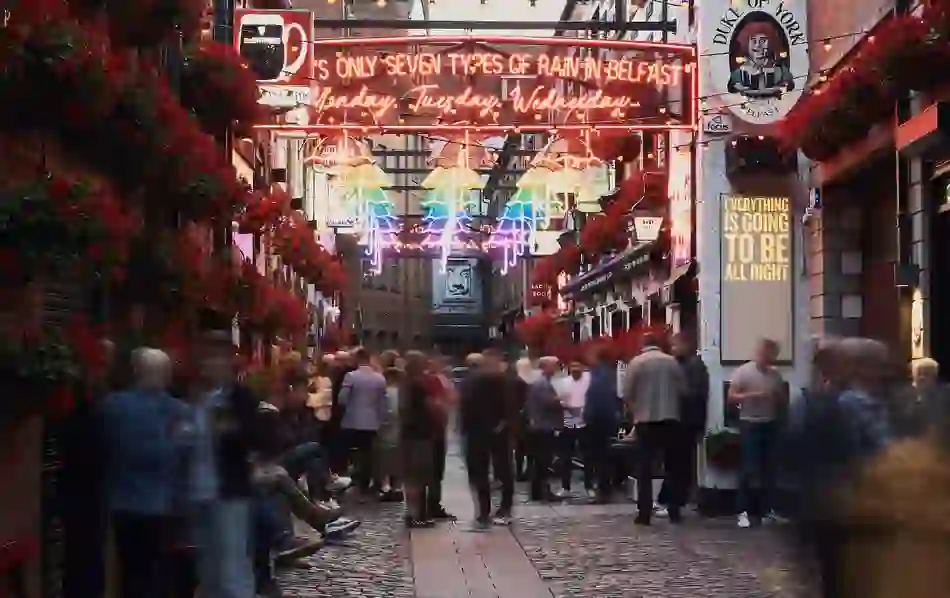 The Cathedral Quarter, Belfast city County Antrim
The Cathedral Quarter. The Half Bap. Little Italy. Whatever you call this part of Belfast, to stroll the streets here is to enter a world of circus schools, independent art, time-worn cobblestones, clutter-filled pubs and off-beat culture.
One of the oldest areas in the city centre and historically neglected, the Cathedral Quarter has been buzzing since it was rediscovered by creatives and restaurateurs in the early part of the 21st century. Today, it artfully balances its different influences and divergent voices, from cultural meccas such as The MAC to busy, pub-lined streets such as Commercial Court.
There are flourishing businesses and shiny design agencies, Michelin-starred restaurants and hipster coffee shops, but as well as gloss, there's also grit. You'll hear stories of resilience and rebirth, of divergent interests of developers and locals, of grand regeneration projects planned for long-neglected structures, such as the Art Deco Bank of Ireland building on Royal Avenue, which is set to be transformed into a £100m visitor attraction.
Walk the Cathedral Quarter at night and it can feel like a purely social hub, but there's so much more to this place than just pubs and restaurants. Stick around, and you might just discover it's the most rewarding part of the city.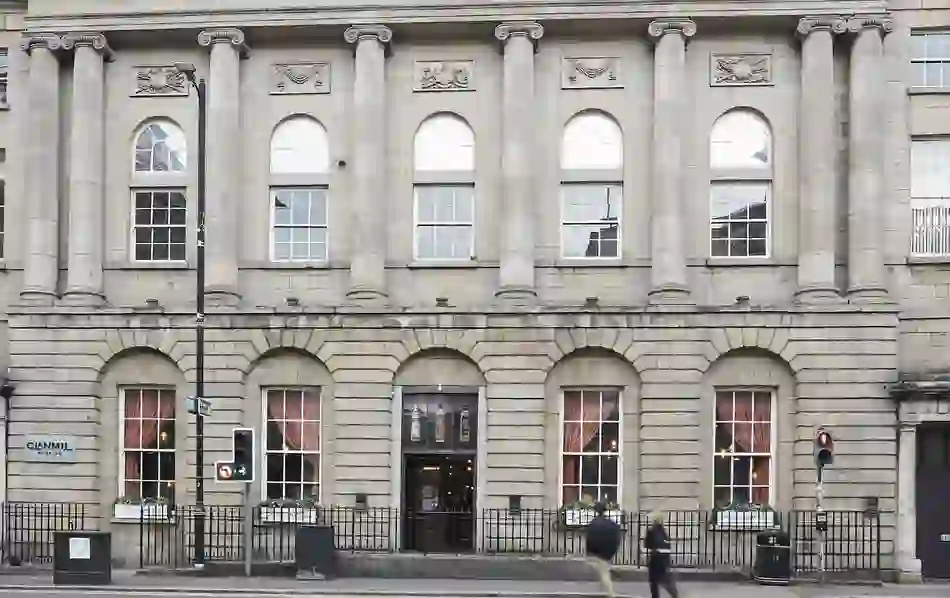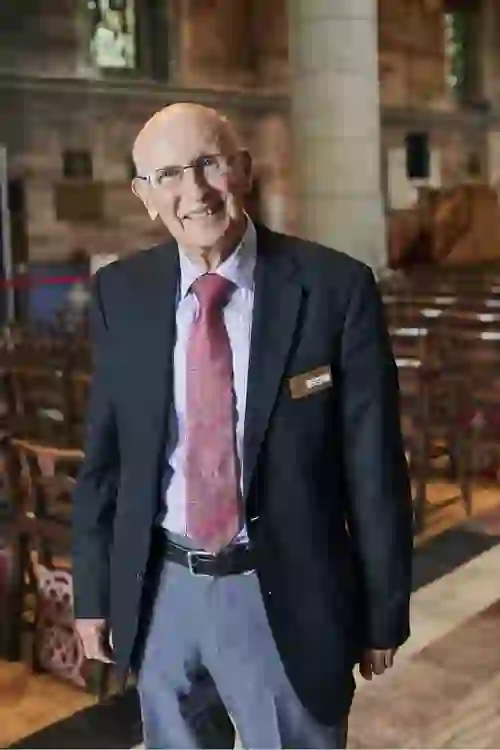 All about St Anne's…
Anchoring the quarter is the neo-Romanesque St Anne's Cathedral on Donegall Street. Built in the late 19th century on the site of an earlier church, the cathedral was a gift to the town of Belfast by its landlord, Lord Donegal. Today, the interior is an interesting tapestry of old and new, from glittering mosaics in the Baptistry to the gleaming 40-metre steel needle suspended in its roof.
"Its official name is the Spire of Hope," explains Norman Weatherall. "It's not universally popular because there are those who think it's too modern for the building, so we get a few nicknames for it: The Dean's Toothpick and – taking a leaf out of Dublin's book in producing a rhyming nickname – the Rod to God."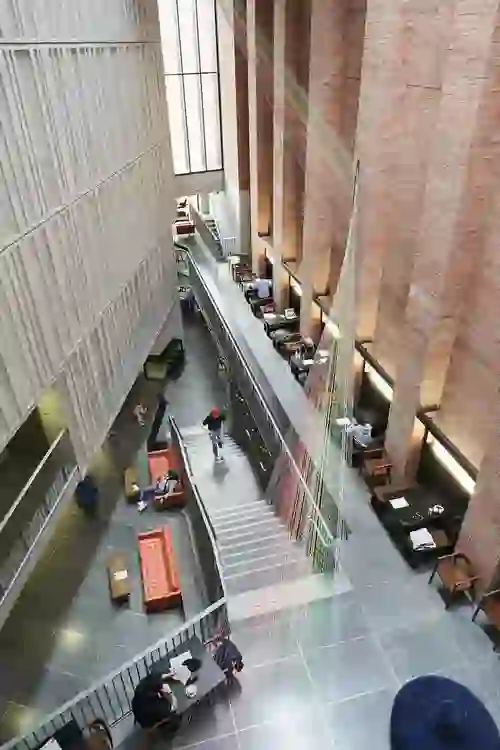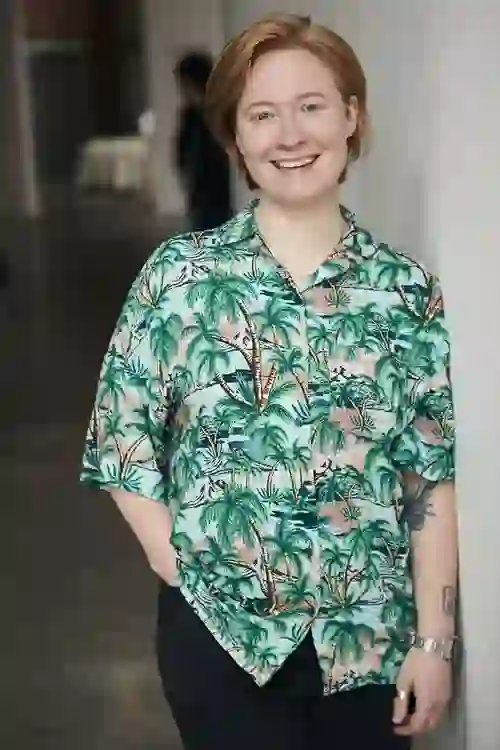 The heart of Belfast's cultural life
Since the opening of the School of Art in the 1970s, the Cathedral Quarter has been a magnet for creative types. Today, the streets buzz with galleries, studios, festivals, circus schools and music museums – as well as the architecturally dynamic, multifunctional arts space, The MAC.
Step inside and you'll be treated to shafts of light that spill into an airy atrium. There's industrial-style concrete flanked beside chunky red-brick, a kaleidoscopic art installation of 400 coloured wires by artist Mark Garry, and changing exhibitions of internationally renowned artists.
"This is a space for everybody to use," marketing executive Rae Watterson notes. "People can come and work here for a few hours or work here all day, they're free to enjoy it any way they want to."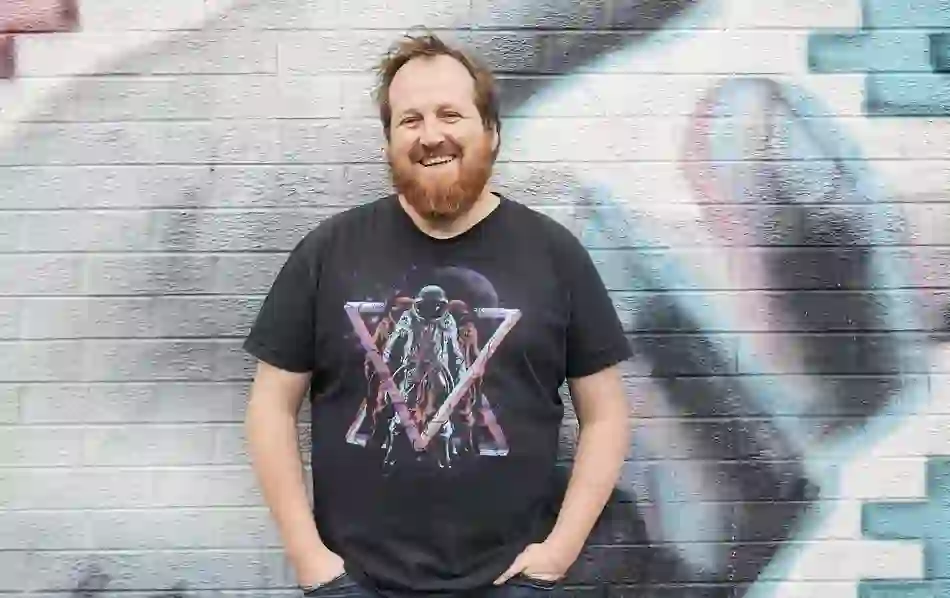 Hit the Streets
Spend any time in the Cathedral Quarter and you can't help but notice the street art. As well as an excellent Street Art Walking Tour, which runs every Sunday at noon, the Hit the North festival is responsible for bringing vibrant artists into the area.
You'll find street art pop-ups all over the Cathedral Quarter (with a great map available at seedheadarts.com but North Street, Union Street and Kent Street are good places to start. And make sure to pop in to have a look at the popular murals in the Courtyard at the Dark Horse Restaurant, which depict scenes from Northern Irish history.
Great eats
Innovative, boundary-pushing chefs and creative entrepreneurs with a keen eye for café culture have turned the Cathedral Quarter into one of Belfast's top destinations for food. High-end tasting menus are served in fine-dining hotspots such as the Michelin-starred Ox, the Muddler's Club and the newer-to-the-scene Six by Nico. Established Coffee and Neighbourhood set the pace with coffee and lunches in hip surrounds, while you can pick up cheaper eats in casual favourites including Bunsen, Yardbird at The Dirty Onion and Deerah.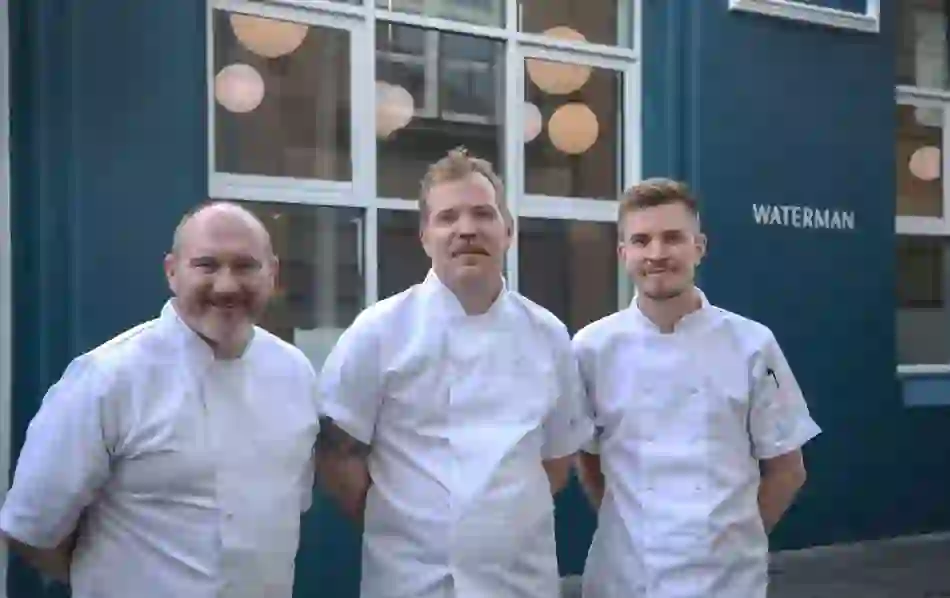 The newest restaurant on the block comes courtesy of one of the area's original food champions, chef and restaurateur Niall McKenna. McKenna has been a lynchpin of the restaurant scene here since opening Hadskis (now closed) in 2010, and has just opened a new venture on Hill Street, Waterman House, which houses both a critically acclaimed new restaurant and a cookery school.
For international flavours from Asia to Italy, try Dumpling Library, Mumbai 27 and Coppi, a popular contemporary Italian spot.
After dark…
Popular as a night-time destination, the Cathedral Quarter serves pub-lovers well.
There's the John Hewitt, famous for its traditional live music sessions; there's McHugh's, housed in a building that dates back to 1711; and there's the secret upstairs New Orpheus bar, a monument to a 1930s Belfast ballroom. A lot of the action takes place in and around Commercial Court, so you're bound to end up there at one time or another.
"At the weekends, the area does get packed with people," says Ryan Crown. "In terms of nightlife, you can't get better than the Duke of York, it's a great place, a proper pub."
Adam Turkington recommends The Sunflower and the Black Box, while some of Niall McKenna's favourite spots include the Duke of York, the Harp Bar, and Bert's.
Belfast's "Queer Quarter" is just on the edge of the Cathedral Quarter also, and Union Street is a good spot for LGBTQ+ bars and gay-friendly bars – Maverick, Union Street Bar and The Reporter are all located here.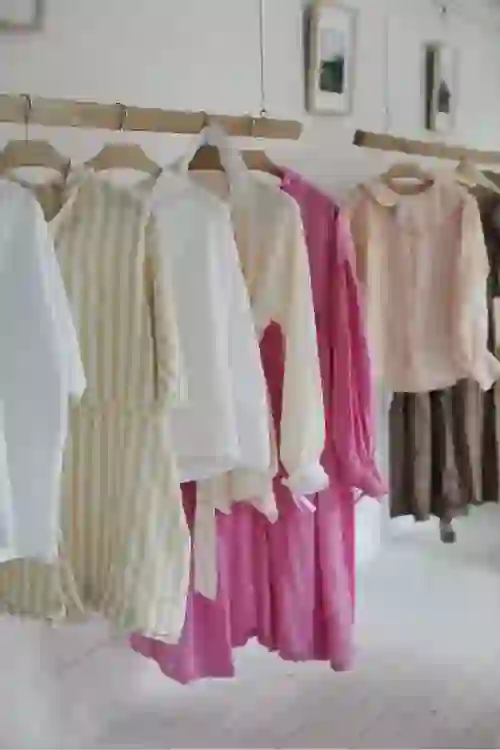 Shopping
Shopping-wise, the Cathedral Quarter bustles with little boutiques, craft shops and indie stores. Original artwork can be found in the Craft NI shop, the Belfast School of Art shop and Dollybirds Art. Kindred of Ireland on North Street uses craftsmanship and artisanal techniques to create contemporary linen fashion, while at The Bureau Belfast, you'll find high-end menswear labels including Orslow, Visvim and Yuketen.
Ryan Crown recommends the menswear store Never Never, which is right next to the café and stocks skate and streetwear bands. "Also nearby is a great interior design store called Bound Concept, and an excellent cheese shop called Mike's Fancy Cheese."
Whiskey aficionados, meanwhile, should make a beeline for the Friend at Hand whiskey shop-cum-museum, where the generously bearded Jim will match you up with your perfect whiskey, whatever your budget.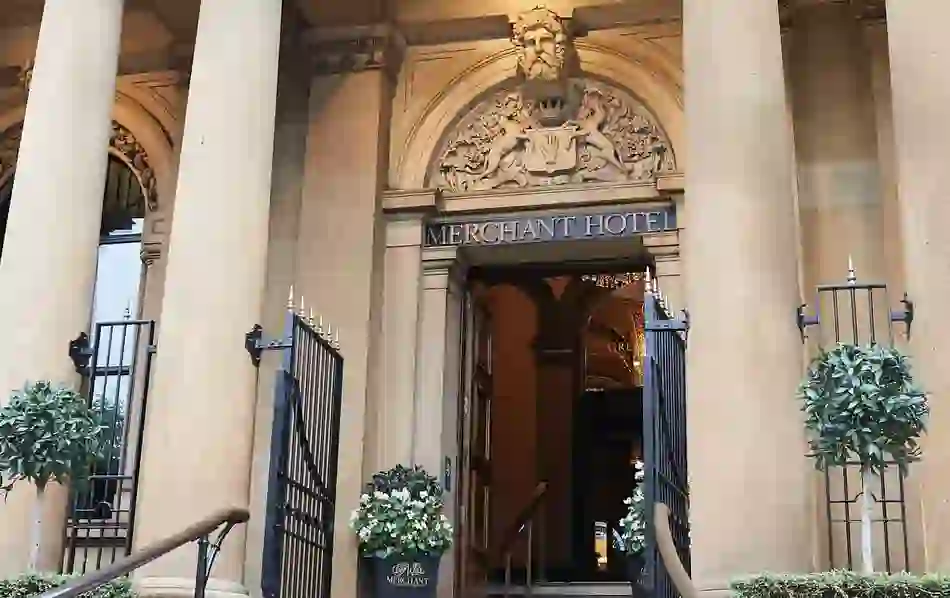 Stay in the quarter
Belfast is a small city so you'll be able to walk to the Cathedral Quarter from wherever you stay, but if you want to keep it local, then there are some good options on its doorstep.
For pure luxury, the top choice is the Merchant Hotel, located within a historic building that was once the headquarters of the Ulster Bank. The grand Italianate sandstone façade gives way to an interior that is unashamedly opulent with its glittering Great Room restaurant, sumptuous cocktail bar and Victorian-style rooms. The Ramada offers comfortable rooms overlooking St Anne's Square in the heart of the quarter and is a good mid-range choice, while budget lodging come courtesy of the no-frills Premier Inn.