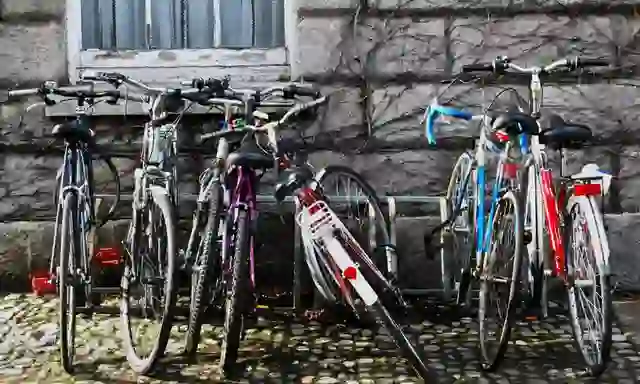 Cycling in Ireland's cities
Big, as we know, is beautiful, and the Phoenix Park is living proof of that. It's also living proof that seeing, enjoying and experiencing a park of 1,752 acres, is best done by bike.
That's where Paul McQuaid comes in.
Paul is the perennially smiling face behind Phoenix Park Bike Hire. A swift search in TripAdvisor of 'Phoenix Park Dublin' drags in reviews that attest to one thing: Paul knows what he's doing.
"...we walked to Phoenix Park, quite a long walk but a good way to see the sights. We hired bikes and spent half a day riding around this beautiful park. Our children aged 8 and 10 had a ball."
"There is no better way to see the vast parkland than by bike. Rent-a-Bike at the entrance to Phoenix Park is great value for money, plus they rent out tandems."
Herds of fallow deer, the White House-in-miniature, Áras an Uachtaráin (the residence of the Irish president), Dublin Zoo, the Victorian People's Flower Gardens and the former childhood home of Winston Churchill are all just a pedal away.
Pop on a bike
So what's the appeal of the Republic of Ireland's capital city? Well, it's partly to do with the fact that Dublin is an eminently cycle-friendly city – it's compact and relatively flat, with cycle paths lining most streets.
You can also admire Dublin's sights from the roadside. Cruise past St Patrick's Cathedral or whizz down the quays and pause to take a photo of the Samuel Beckett Bridge.
Eco-friendly transport
Brian Griffin spends his days cycling around the city leading Dublin City Bike Tours' groups. He says "it's eco friendly and we have great cycle routes. If it was good enough for [George Bernard] Shaw, [Séan] O'Casey and Michael Collins, it's good enough for us."
There's high praise from elsewhere, too: Copenhagenize Consulting ranked Dublin as one of the top cycling cycling cities in the world, in part because of the very successful Dublin Bike Scheme. Bike stations that are located throughout the city centre. Visitors can hire one and cycle at their leisure around the city's sights.
Cycling cities
Dublin isn't the only city with bike bells ringing. Derry City Bike Tours takes in Derry-Londonderry best and brightest. The late tour guide Martin McCrossan could even count comedy actor Will Ferrell among his satisfied customers.
Iron Donkey Bicycle Touring reckons Galway City is "the most convenient access point for the [west] region, deserving of a visit in its own right."
Belfast City Bike Tours receives rave reviews on TripAdvisor, with one poster commenting: "it is definitely the best way to see the city as you can travel through areas that a bus tour could never take you."
So who's up for a cycle? Sure, you never know who you'll lock spokes with over here...