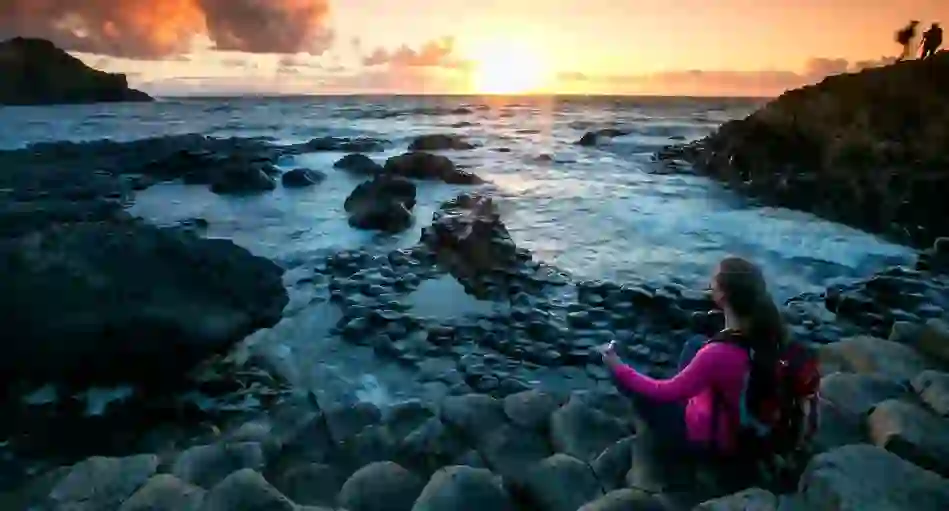 10 of Ireland's top visitor attractions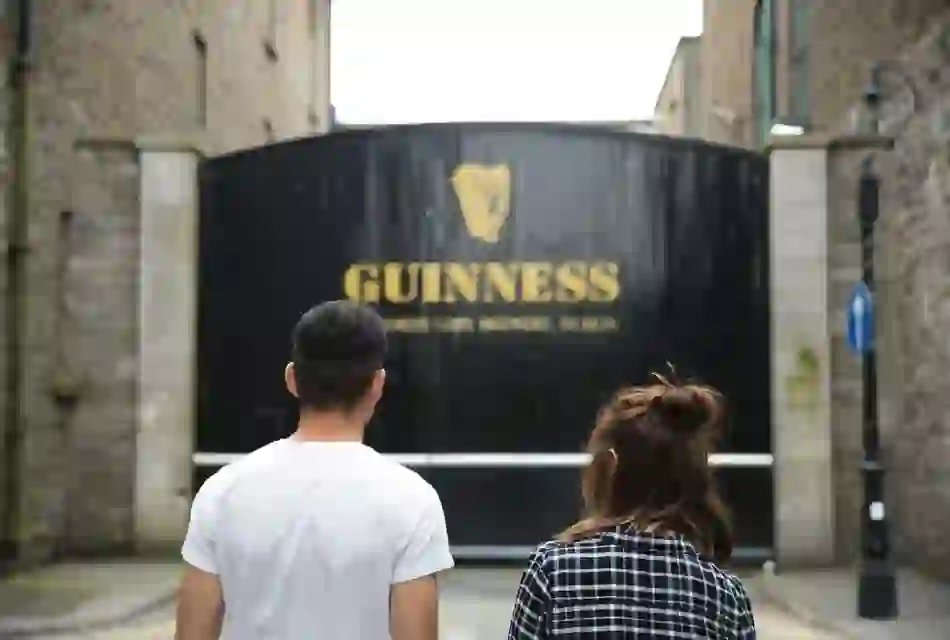 1. Guinness Storehouse, Dublin
Back in 1759, an enterprising brewer by the name of Arthur Guinness took out a 9,000-year lease on the brewery here for an annual rent of £45. A couple of centuries later, the Guinness Storehouse was born. Today it's Ireland's number one visitor attraction – a gleaming, multimedia experience that features everything from retro advertising to the craft of brewing, topped off with a pint in the 360-degree Gravity Bar. When you get there, don't forget to raise your glass to Arthur's wonderful creation!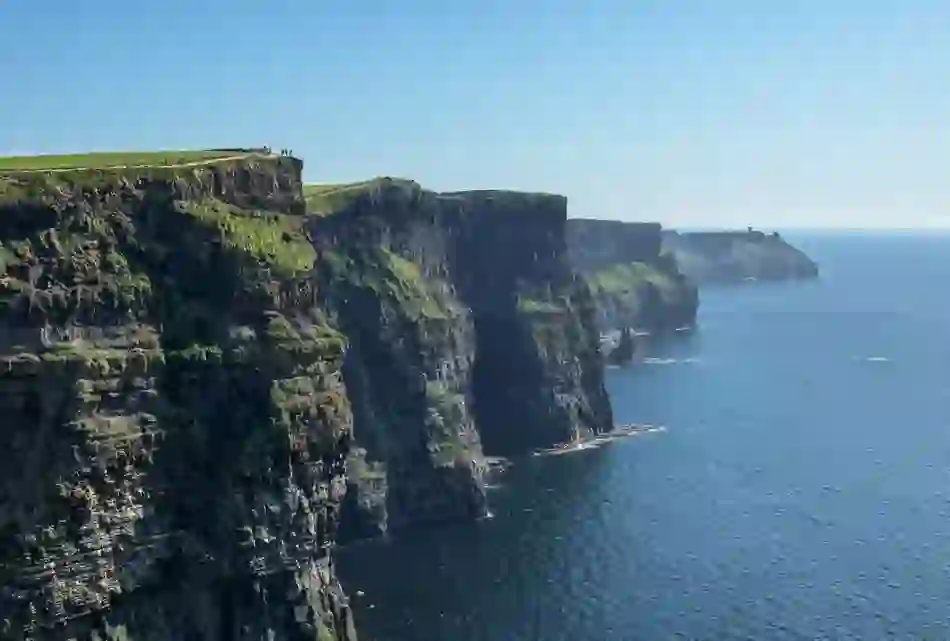 2. Cliffs of Moher, County Clare
Looming over the Atlantic Ocean are the world-famous Cliffs of Moher. What can we say, this UNESCO Global Geopark has it all – the sea spray, the staggering cliff height (214 metres) and those incredible views! If you want to get a closer look, book online for the Cliffs of Moher Visitor Experience where you'll get the best rates, best times and guaranteed entry. Avoid the crowds and enjoy reduced rates if you visit before 11am or after 4pm. Or take a walk along the incredible Coastal Walk (8km) from Doolin – all that exercise is well worth it for the views.
3. Titanic Belfast, Belfast
Named the World's Leading Tourist Attraction at the World Travel Awards, Titanic Belfast is an incredible homage to the tragic Ship of Dreams. Its shimmering exterior mirrors the height of Titanic and contains nine galleries spread across six floors, as well as interactive exhibitions, an underwater cinema and gantry rides. Outside, walk the Titanic Slipways and Shipyard, or set off on a Titanic Discovery Walking or Boat Tour.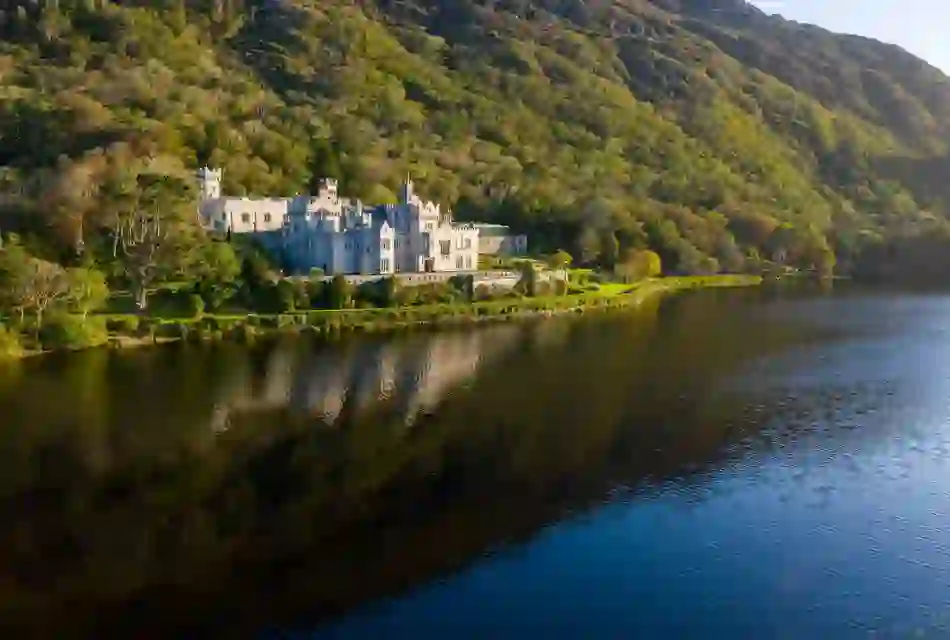 4. Kylemore Abbey, County Galway
A visit to the breathtaking Kylemore Abbey charts the tale of Henry and his beloved wife Margaret, who fell in love with this picturesque spot. Their castle rose beside the lake, gardens blossomed and for almost 10 years, Mitchell, Margaret and their nine children lived here, in what sounds like a state of bliss. But tragedy struck when Margaret fell ill and died. The neo-Gothic church is Henry's final tribute to his dear wife. This stunning attraction is very popular, especially during the summer months, so it's recommended to book your tickets in advance.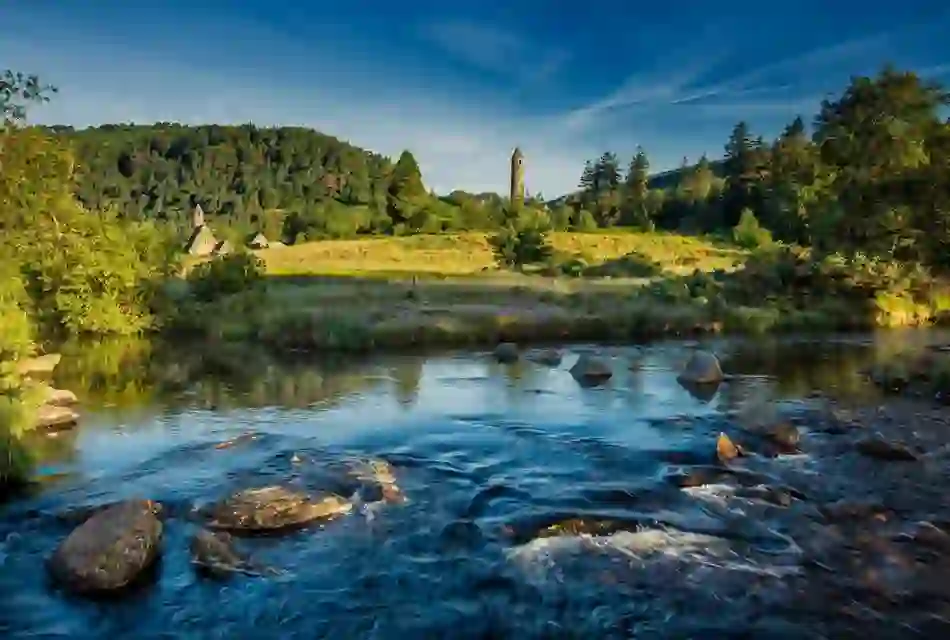 5. Glendalough, County Wicklow
Surrounded by incredible natural beauty, it is easy to see why early Christian settlers chose spiritual Glendalough for their monastery. Founded by St Kevin in the 6th century, this well-preserved monastery was once a great centre of learning in early Christian Ireland. Stop by the informative visitor centre to get an overview of the area. Then, set out on a walk or hike through spectacular scenery, from glacial valley peaks, to waterfalls and forest trails, right down to the pristine lake waters below.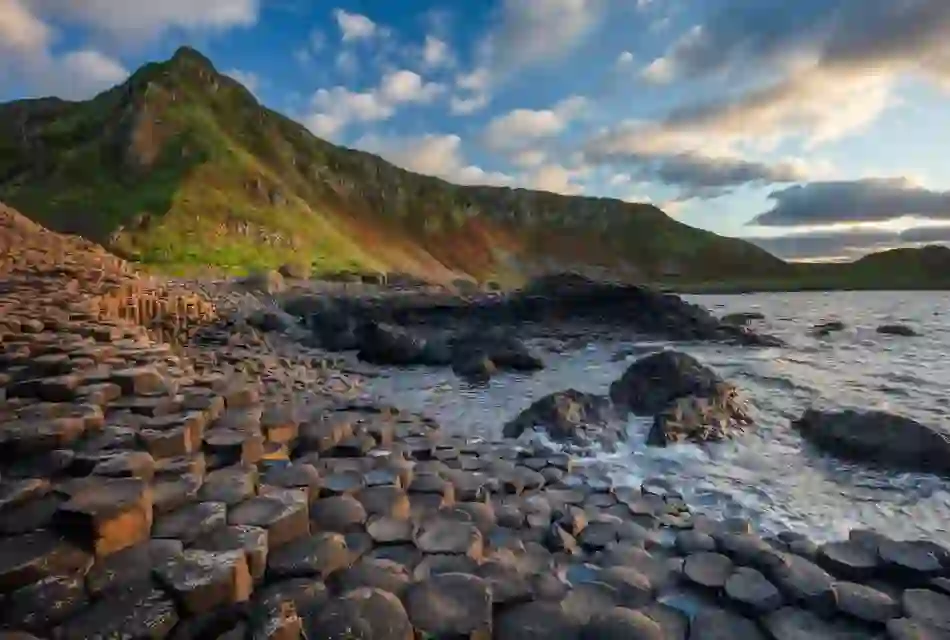 6. Giant's Causeway, County Antrim
There's nowhere that blurs history and myth quite like County Antrim's Giant's Causeway. For 60 million years, these hexagonal columns have been a part of the cliff face. Science says it's the result of volcanic activity, legend claims it's the result of warring giants. Be warned, this magical landscape is a hugely popular attraction so make sure to pre-book before you visit!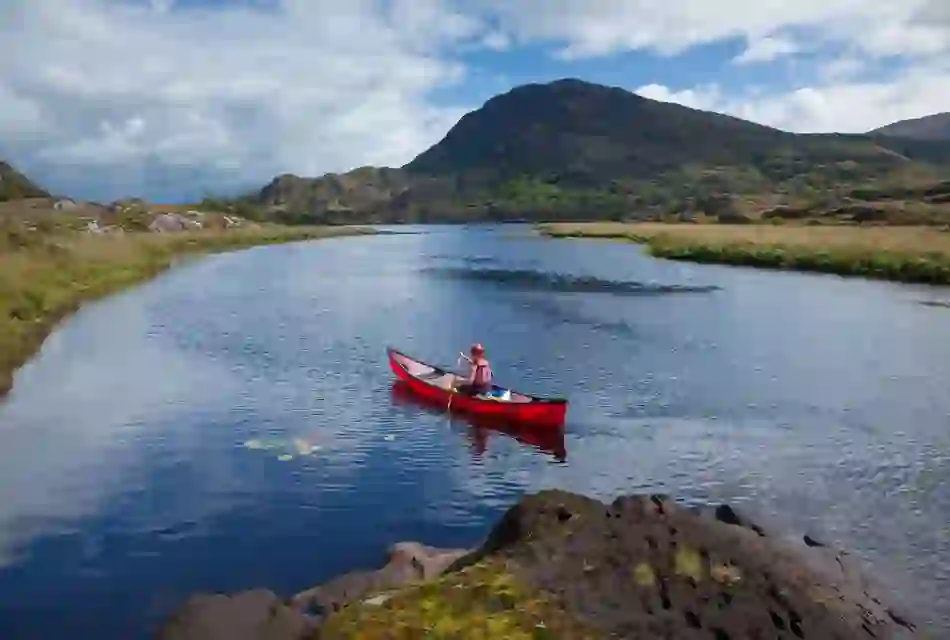 7. Killarney National Park, County Kerry
Pillowy green hills, wandering red deer, sparkling waterfalls: let's face it, Killarney National Park is what most people imagine when they dream of Ireland. A real beauty here is the Tudor-style treasure, Muckross House, as well as a host of wildlife, from otters and mink to feral goats and red squirrels. But nothing beats taking a pony-and-trap ride, followed by a tranquil boat trip through the Gap of Dunloe to Ross Castle.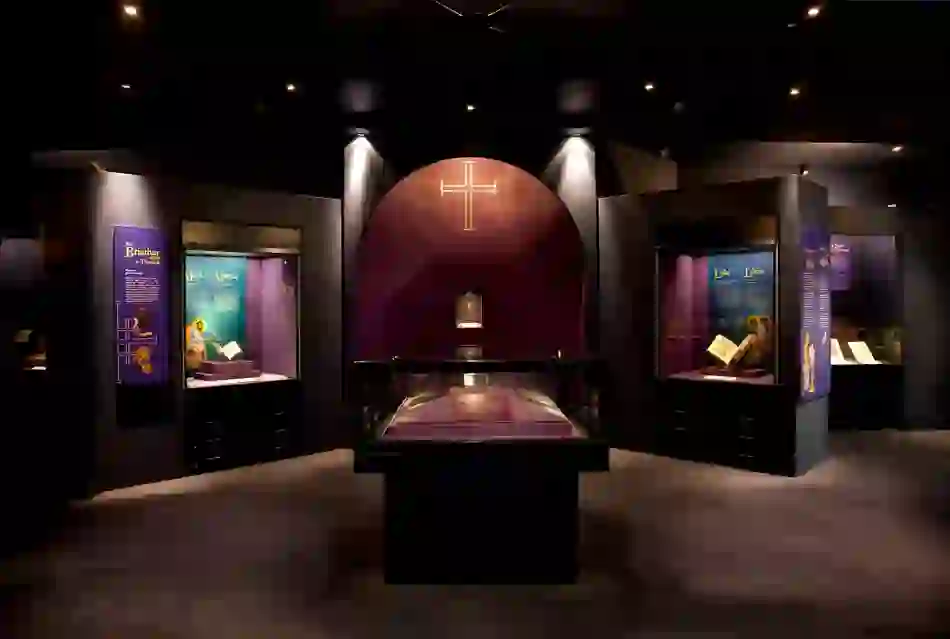 8. Book of Kells, Dublin
This glorious Early Christian illuminated manuscript is quite simply a masterpiece. Located within Trinity College's Treasury, the Book of Kells tour usually includes a visit to the Long Room Library, one of Europe's most magnificent libraries housing over 200,000 of Trinity's oldest books. While the Long Room Library is closed for renovation from October 2023 for about three years, the Book of Kells will be relocated to the college's Printing House for viewing. After your tour, wander around the charming campus of Trinity, which dates back to 1592 and boasts an impressive list of alumni including Bram Stoker, Oscar Wilde and Jonathan Swift.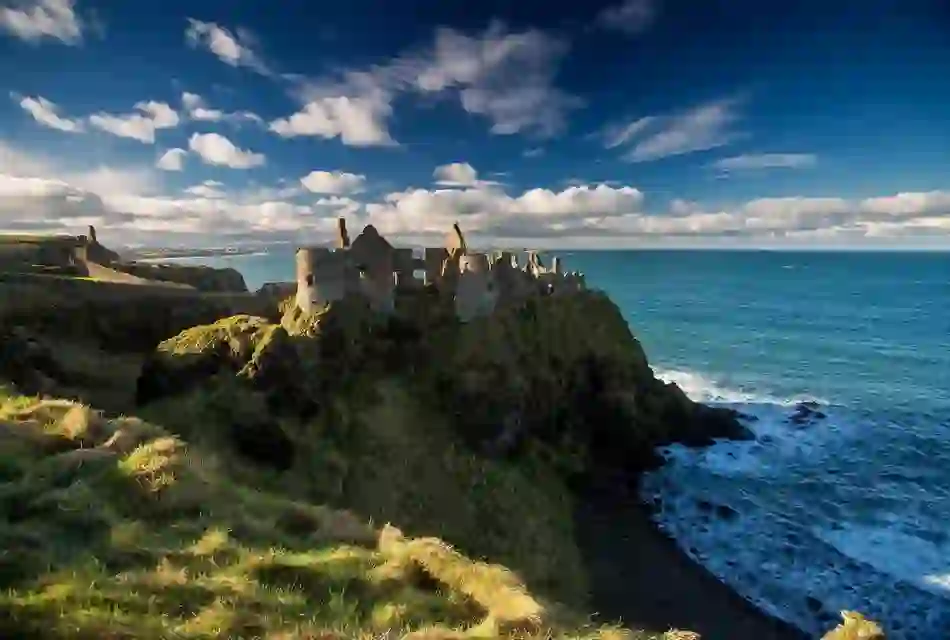 9. Dunluce Castle, County Antrim
The cliff-top ruins of Dunluce Castle are like something from a fairytale. Standing 30 metres above the crashing ocean since the 14th century, this mystical landmark holds tales of crying banshees and doomed sweethearts, along with stories of a fearsome storm that cast parts of the castle into the swirling waves below. This truly is a must-see marvel among the many gorgeous sights of the Causeway Coastal Route.
10. Rock of Cashel, County Tipperary
In the heart of Ireland's Ancient East stands the breathtaking Rock of Cashel. This majestic masterpiece holds fascinating tales of royalty, religion and rule. The 13th century Gothic cathedral and the 12th century Romanesque chapel are two particularly impressive sights to behold. Legend states that the Rock of Cashel was created when the devil took a bite from the mountain known as Devil's Bit, and spat it back out onto Tipperary's countryside. Today, curious visitors can roam the ancient corridors and scenic lands that were literally fit for a 5th century king!