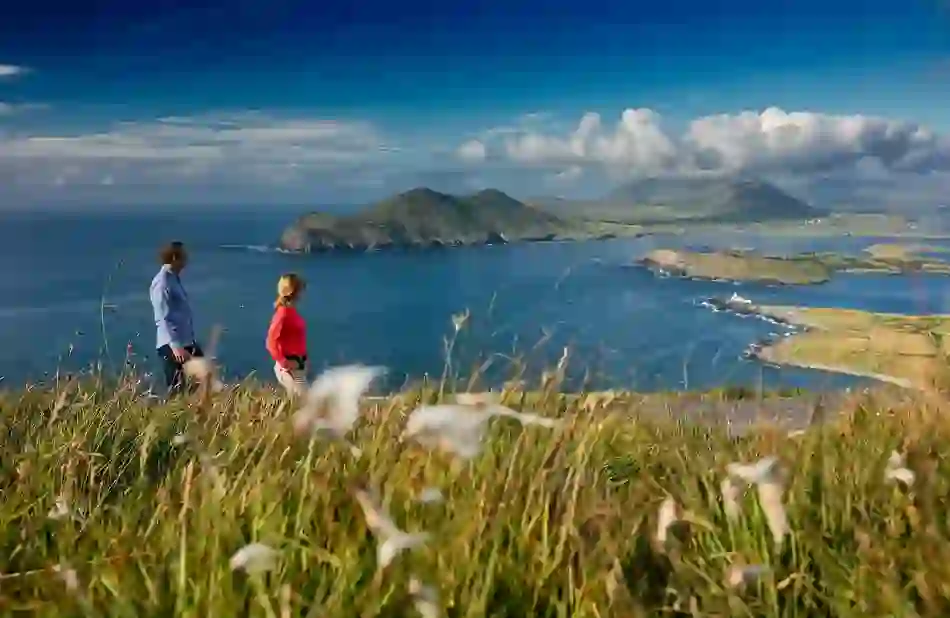 Ireland's seasons
The thrills of a street festival, the incredible culture of bustling cities, the warm welcome of friendly locals: no matter the season, Ireland is ready for you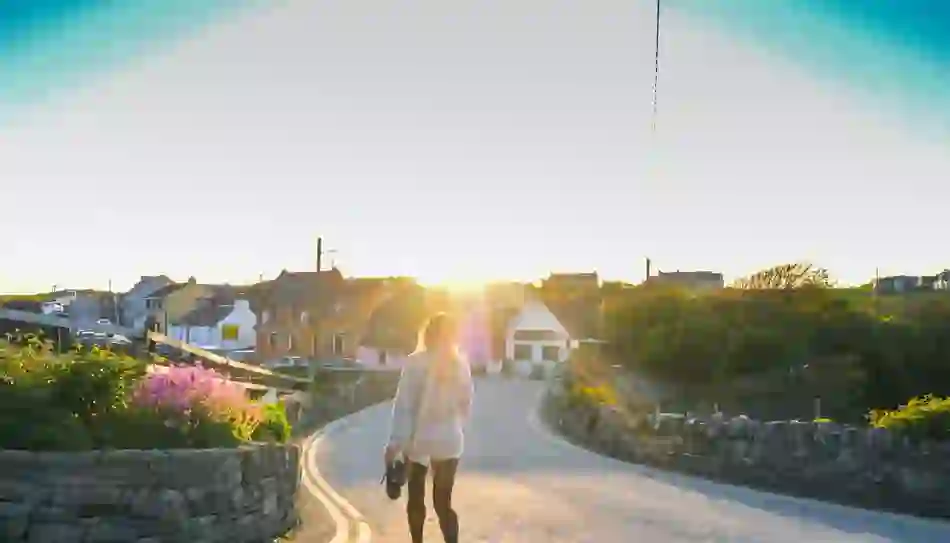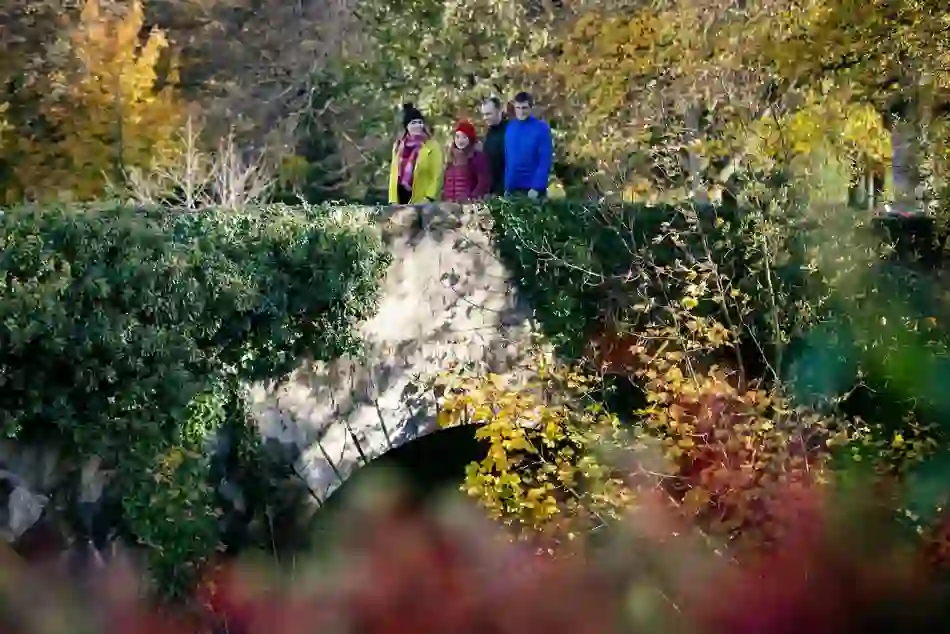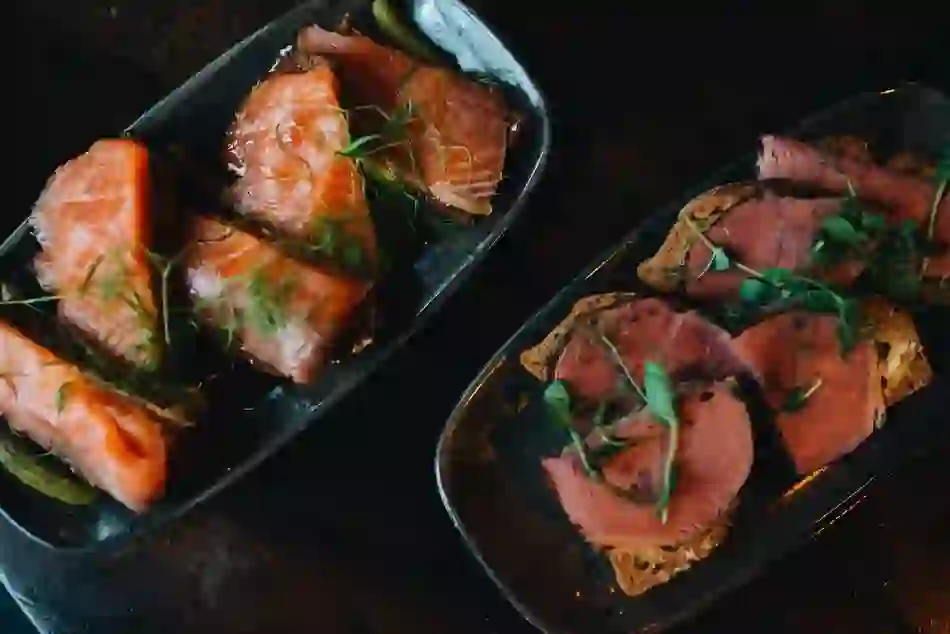 In Ireland, every season has its charm. Who doesn't love the warmth of summer sunshine or those crisp spring days where the earth feels like it's awakening under your feet. But autumn and winter are just as much fun and travelling during these off-peak times means fewer crowds and more time to soak up that famous Irish welcome!
Spring
Bluebells blanketing ancient woodland, lambs frolicking in rich green pastures and four seasons in one day – spring is the perfect time to take off into the great outdoors, as the days get longer and the weather warms up. Delve into a riot of colour and fragrance at one of the island's glorious gardens. And don't forget that Ireland really does turn 40 shades of green thanks to St Patrick's Day on March 17th!
Summer
Busy fishing villages thrum with people enjoying the sunshine, valleys shimmer with shades of jade green and emerald and the days seem to last forever. Ireland in summer is a joy. Watch out for the festivals that seem to pop up everywhere, as parks, rivers, harbours and beaches turn into ideal venues to celebrate literature, food, music, art and even surfing.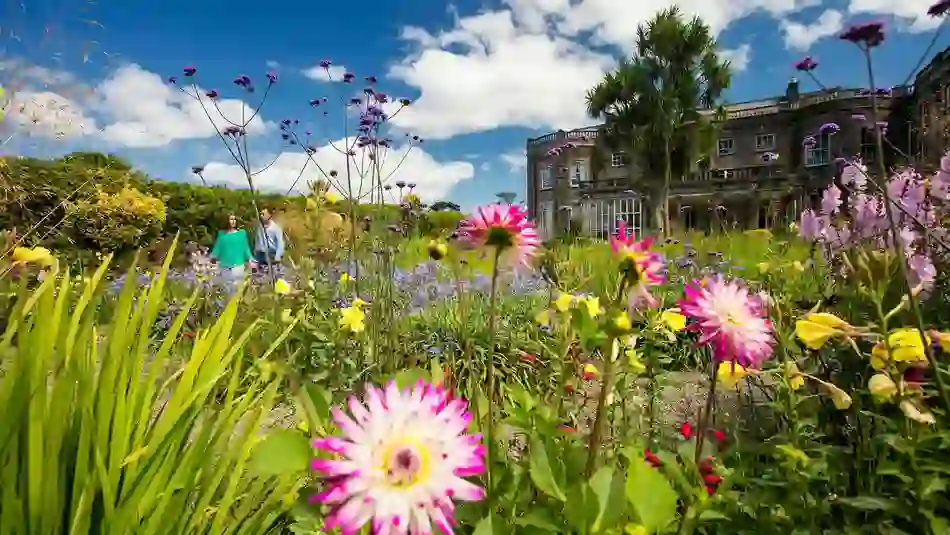 Ireland's weather
Climate, what to pack and how to make the most of our gloriously unpredictable weather.
Enjoy cool summers and mild winters
Expect four seasons in one day
Discover activities for all seasons
Get your holiday forecast
Autumn
The landscape flames with gold, orange and red tones, pubs are warm and cosy and autumn festival season roars into life. This time of year is also whale-watching season, so take a boat tour and keep your eyes out for fin and minke whales off the coast of West Cork. And of course, this is the time of year to watch out for things that go bump in the night as Ireland celebrates the ancient Celtic festival of Halloween on October 31st.
Winter
Take it from us, when the weather turns cold there's no better place to be than on the island of Ireland. Winter in Ireland is all about traditional pubs with roaring fires, Irish music sessions, fragrant hot whiskeys and incredible coastal walks. The colder months are also an ideal time to visit some of Ireland's most popular sights, including the Giant's Causeway and the Cliffs of Moher, which can be surprisingly quiet. And you can be sure of an authentic local atmosphere at great winter festivals, too, such as the Temple Bar TradFest and the huge New Year's Eve celebrations in both Dublin and Belfast.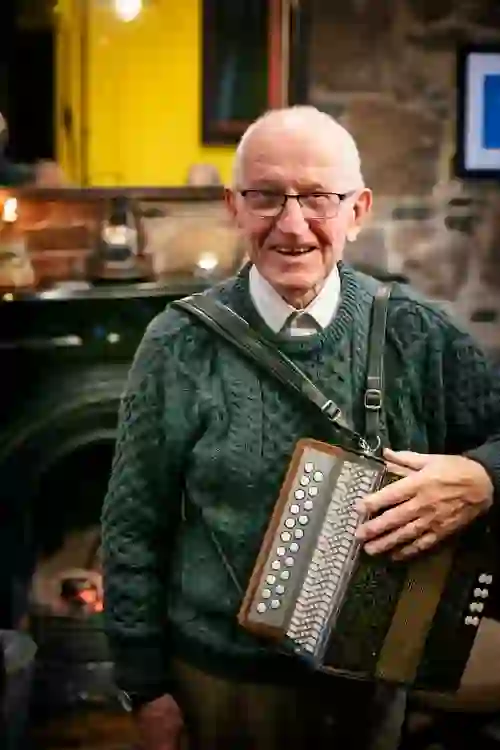 5 reasons why Ireland is always in season
Soak up the culture of Ireland's incredible cities – you may be surprised to know that there's 11 to choose from!
Charming towns and villages
From Dingle to Doolin and Enniskerry to Portaferry, a trip to Ireland's idyllic towns promises friendly locals, quirky heritage and tasty food.
Festivals are a year-round affair! Halloween fright nights, delicious food festivals and lively music events are just some of the highlights in store.
There's nothing in the world like the warmth of an Irish pub. We're talking open fires, music sessions and endless craic (fun).
Whether you love pub grub, rustic dinners, seasonal delights or fine dining, Ireland is bursting with incredible food experiences.
Want to see more?
Here are some great reads to get you started!