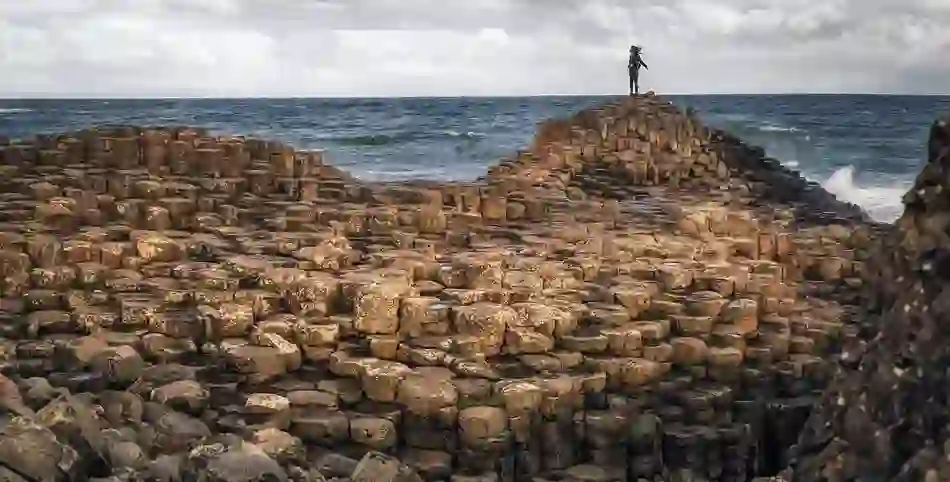 Giant's Causeway
50min from City of Derry Airport
There's nothing modest about Northern Ireland's coastline. Drive along the famous Causeway Coast, and one stunning site leads to another.
The craggy castle ruins of Dunluce Castle, the pale cream sands of Whiterocks Beach or the stunning views of the Carrick-a-Rede rope bridge are just some of the fine attractions. But as you weave along this great driving route, one sight jumps out as truly spectacular: the Giant's Causeway.
Stand on the hills that gently arc this unique place and you'll look down on thousands of basalt columns tumbling down into the Atlantic Ocean. It's an epic sight, with a whopping 40,000 or so of these hexagonal-shaped stepping stones, which date back to a volcanic age almost 60 million years ago.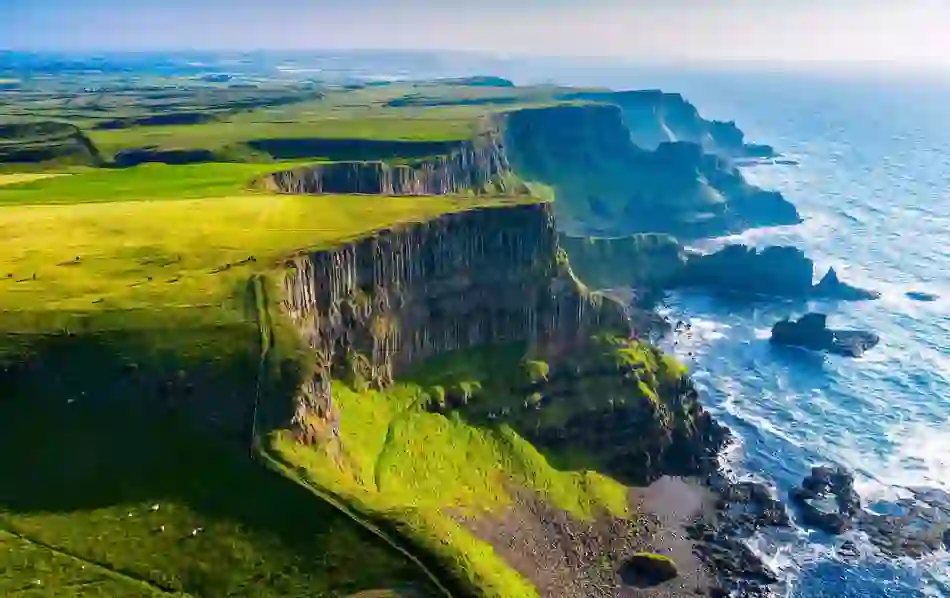 Legends of the Giant's Causeway
Step into the Giant's Causeway Visitor Centre and you can discover a story that's close to the heart of this UNESCO World Heritage Site. The star of the show is Fionn mac Cumhaill (Finn McCool) – an Irish giant who picked a fight with Scottish big man Benandonner.
Legend has it that the giants loathed each other. And so one day after enduring insults from Benandonner, Fionn built a path to use as stepping-stones to reach Scotland, which was then ripped up by Benandonner. The result was the Giant's Causeway.
It's highly recommended that you book your visit in advance online. Tickets include reserved parking, guided tours, audio guides and access to the Visitor Centre and all of its facilities.
It's no wonder this place is a UNESCO World Heritage Site, because beyond the mindboggling beauty, the Causeway is our portal into Earth's most ancient past.

ELEANOR KILLOUGH, GIANT'S CAUSEWAY VISITOR CENTRE
Geological marvel
And what a truly special place it is. An enjoyable walk of just under a kilometre will bring you down to the Causeway itself, where you can hop over the stones, explore the surrounding hills, or just sit and contemplate the puzzling geology that has led to one of the most remarkable natural sites in Europe. Here, the light changes through the day, with remarkable beauty from sharp greens and greys to warm tobacco brown.
It's what dreams are made of.