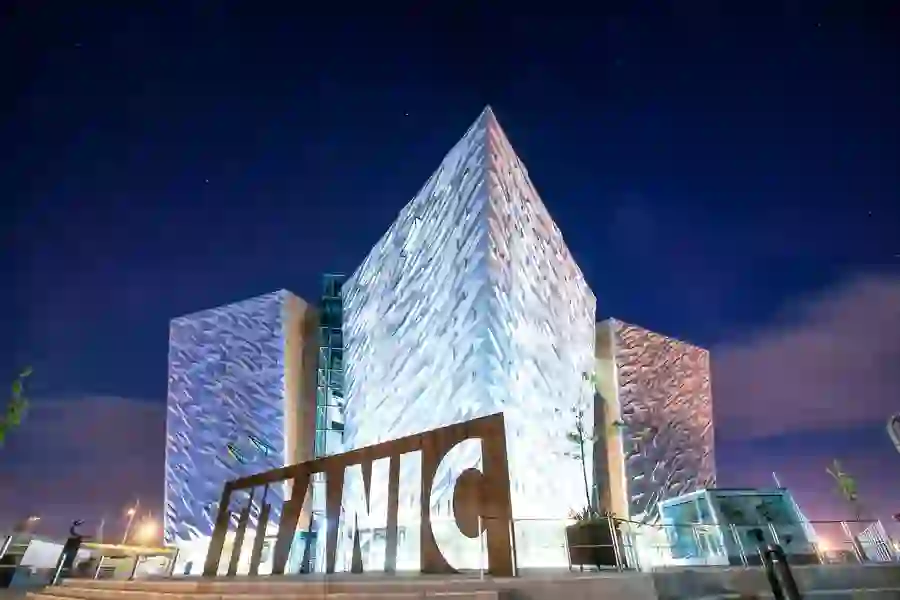 Belfast in 72 hours
From Titanic Belfast to Cave Hill County Park
Nearest Airport
Belfast City Airport, Belfast International Airport
Attractions
Titanic Belfast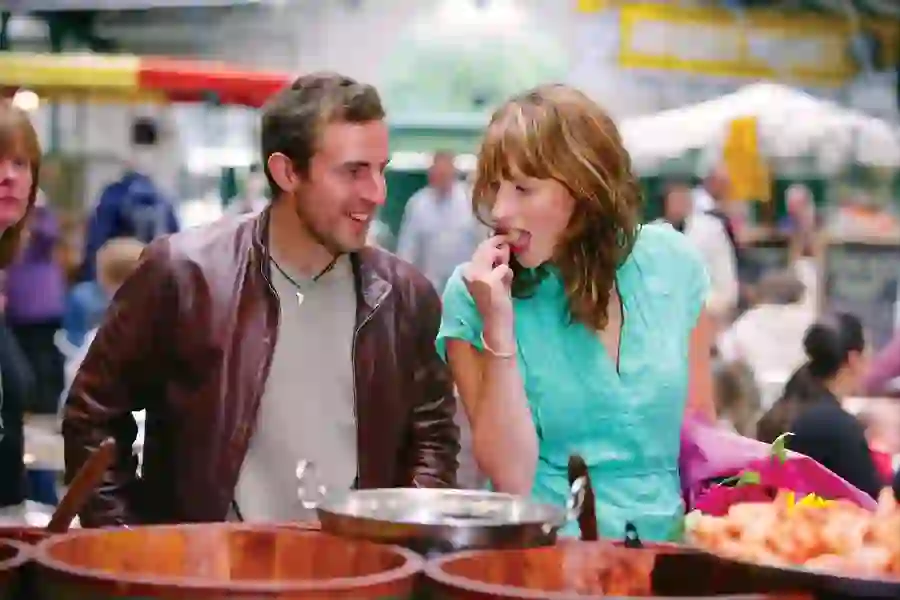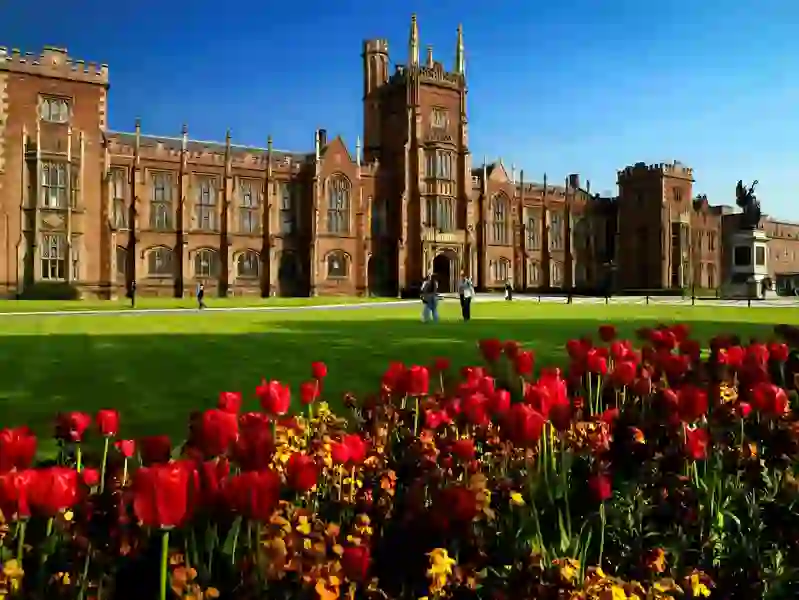 You're about to fall in love with Belfast!
It's the home of the Titanic, a dynamic arts scene, an incredible musical heritage and great places to eat. They always say good things come in small packages...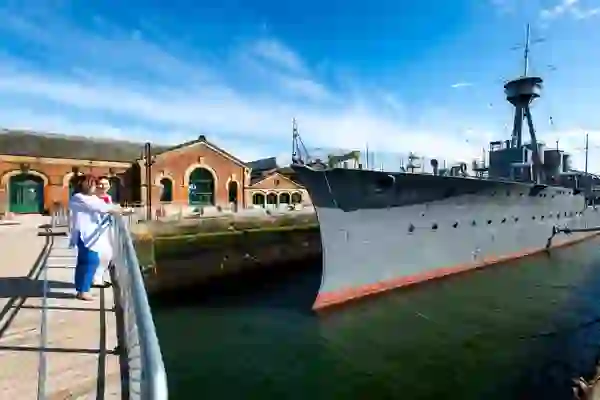 Day 1
Titanic Belfast to Belfast City Hall
Day 1
Belfast has an unmistakable grandeur, from the impressive Titanic Quarter to its 19th century food market and magnificent buildings rich with historic architecture.
Explore Day 1
Explore the Titanic's legacy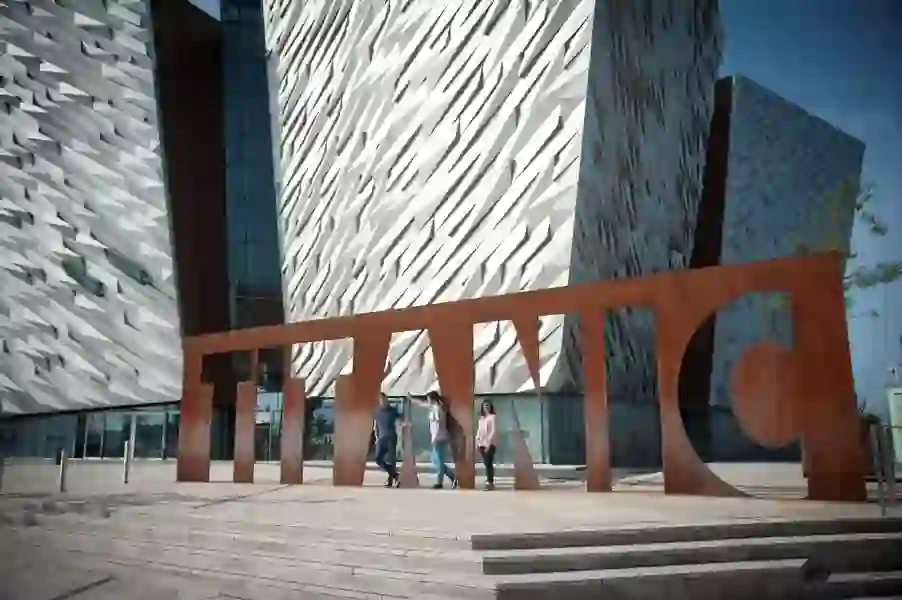 Titanic, the tragic Ship of Dreams is at the centre of Belfast's history and was conceived and created in the city, so make a date with Titanic Belfast. Named the World's Leading Tourist Attraction at the World Travel Awards, its shimmering exterior contains nine galleries spread across six floors mirroring the height of Titanic, as well as interactive exhibitions, an underwater cinema and gantry rides.

If you're planning to be here on a Sunday, pre-book your Titanic Afternoon Tea, which is served up beside a replica of the Grand Staircase in the Titanic Suite. Outside, walk the Titanic Slipways and Shipyard, go on a Titanic Discovery Walking or Boat Tour. This is maritime history at its most intriguing.

If you have more time, take the interactive, self-guided tour of HMS Caroline, the last surviving ship from the World War I Battle of Jutland. This maritime survivor has cabins recreated as if the crew were still on board.
Indulge in delicious produce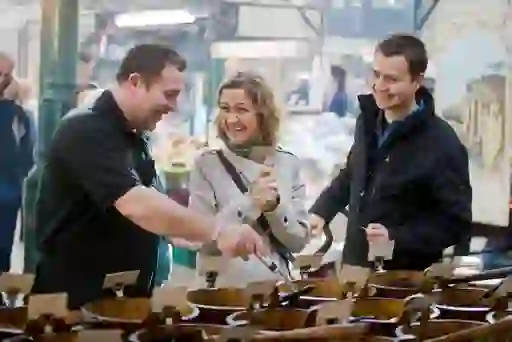 Feeling hungry? St George's Market, established at the turn of the 19th century, is a buzzing gathering of over 150 traders. Open from Friday until Sunday each week, the market offers a selection of artisanal oils, hand-crafted sweets, rare teas and coffees, as well as antiques, clothing, jewellery and art, making it a cornucopia of treats.

Oh and music fans; did you know that St George's Market often rocks with live music from local bands? If you still have an appetite, join the award-winning Belfast Food Tour from Taste and Tour that kicks off from St George's Market, visiting traditional pubs, world-class shops, and sampling some of the best local food and drink along the way. If you still have an appetite after that, head to Deanes Love Fish, where seafood dominates the menu, with rock oysters, marinated sardines and fritto misto on offer from 12-10pm Monday to Saturday.
Sightseeing and delicious dishes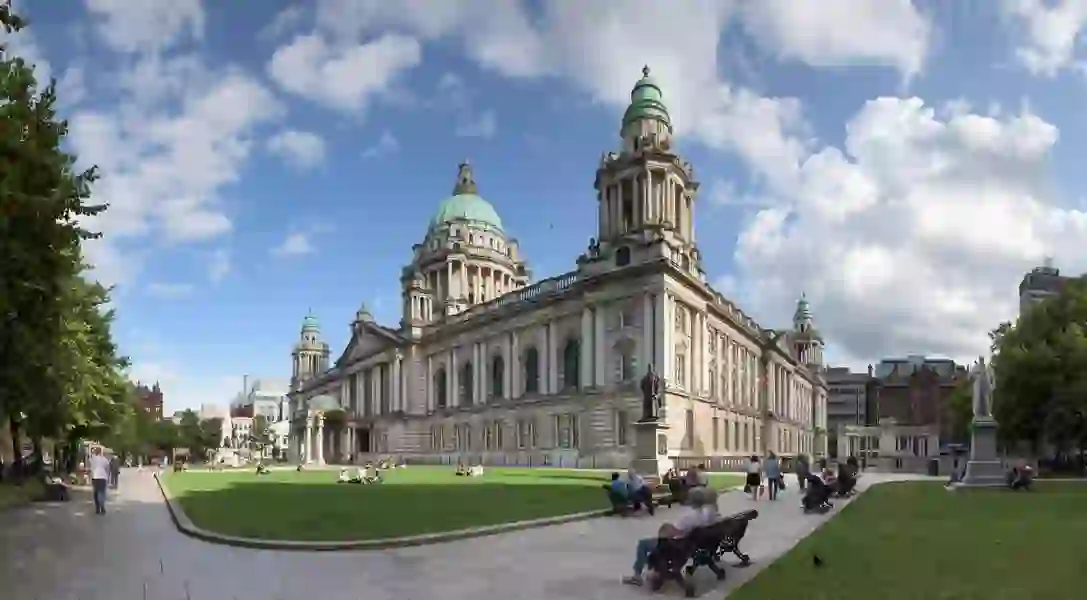 An iconic fixture of the Belfast skyline, City Hall is the copper-domed marvel that dominates its surroundings with its Baroque style and glittering white walls – tours are free and well worth it for history buffs. Check out the Good Food & Wine Company in the Queen's Arcade across the road – it specialises in Northern Ireland favourites like Yellowman toffee and crisp shortbread. Later on, dine out in the delectable Stix & Stones for tasty treats such as Portavogie mussels or salt-aged rib eye steaks – yum.
Day 2
Botanic Gardens to the Dirty Onion Bar
Day 2
Delightful 19th-century gardens, oddities from antiquity, and nuggets of local knowledge – Belfast's not-so-well-kept secrets are sublime...
Explore Day 2
Gorgeous gardens and scholarly sights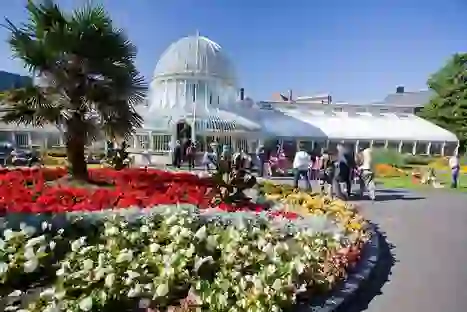 Nothing beats the beauty of a morning stroll among the blossoms. Completed in 1852, the Botanic Gardens in south Belfast are a horticultural masterpiece. Containing some of the oldest plants on the island, the gardens and Palm House conservatory are a pleasure to explore. And you certainly can't come to this part of town without taking in the stunning red-brick architecture and magnolia trees of Queen's University.

If you have more time, lunch at Molly's Yard is a delight – try Molly's seafood chowder with Hilden Stout wheaten bread or Molly's burger mór on pesto toast to keep hunger at bay!
Get lost in history at the Ulster Museum
Have you ever wanted to meet Ireland's only dinosaur? Or get up close and personal with an Egyptian mummy? With free entry, the Ulster Museum comes with a host of weird and wonderful oddities, offering snapshots of history, from international to local. Take a break at the Girona Restaurant at the Museum, and grab a coffee and a freshly baked scone, to get yourself ready for your next stop!
Tune in to Belfast's music scene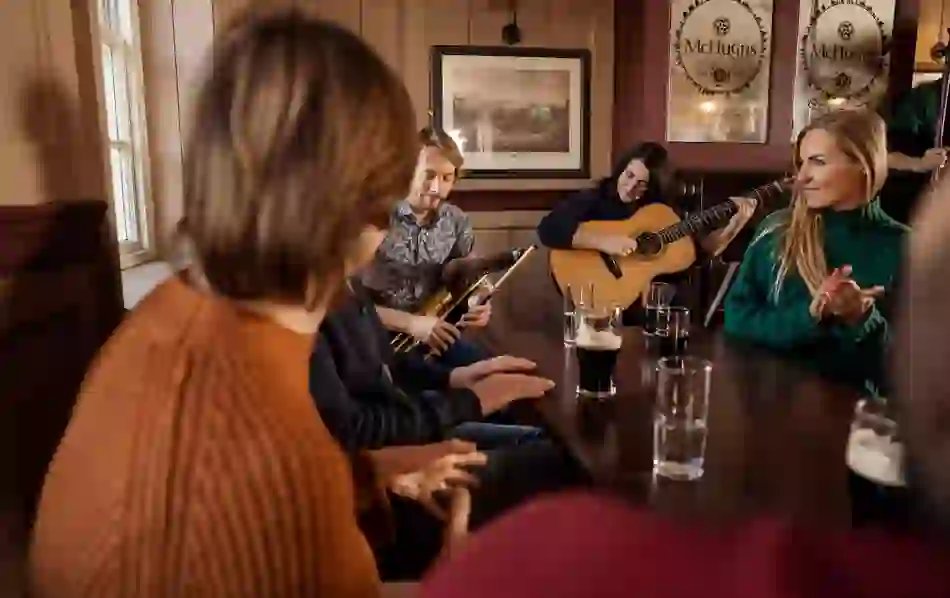 Beginning in the Cathedral Quarter in The Dirty Onion bar, the Belfast Traditional Music Trail takes you on a whirlwind tour of some of the city's finest trad music establishments. With two professional musicians as your guides, this two-hour experience trails along cobbled streets, past stunning landmarks and into three famous Belfast pubs for live traditional music sessions, songs and stories. The tour operates seven days a week and pre-booking is required.

A great way to explore the city is with a Black Cab Tour. With a local as your guide, you can take in the famous peace wall and hear the incredible stories behind the city's colourful political murals.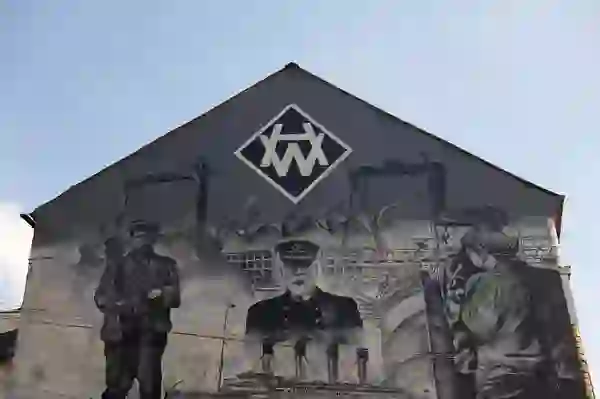 Day 3
St Anne's Cathedral to Cave Hill Country Park
Day 3
Expect the unexpected – let your imagination run wild with stories of the paranormal, and incredible creative showcases, before seeking tranquillity just outside the city.
Explore Day 3
Epic architecture and iconic writers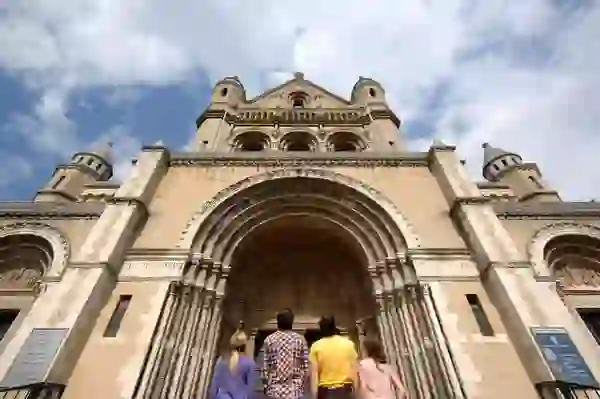 Gaze up at the soaring crenellations of St Anne's Cathedral, before hopping across the road to celebrate Belfast's literary scene in Writer's Square, where quotes from famous local writers CS Lewis, Hanna Bell and John Hewitt are carved in the stone underfoot.

If you have more time, check out the fascinating – and apt for this island – "Umbrella Laneway", AKA Commercial Court if you're checking out real maps, but locals will definitely be able to show you the way.
Discover Belfast's artistic side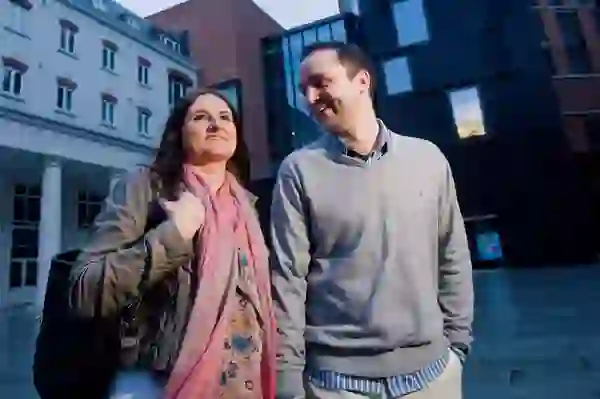 At the centre of Belfast's Cathedral Quarter and filled with everything your imagination could ever desire, the MAC (Metropolitan Arts Centre) is a hub of creative diversity with dance, art, music and theatre. Once you've taken in as much culture as you can, call in to Native – the resident café – which serves up delicious food from local produce!
Ghost tours and prison cells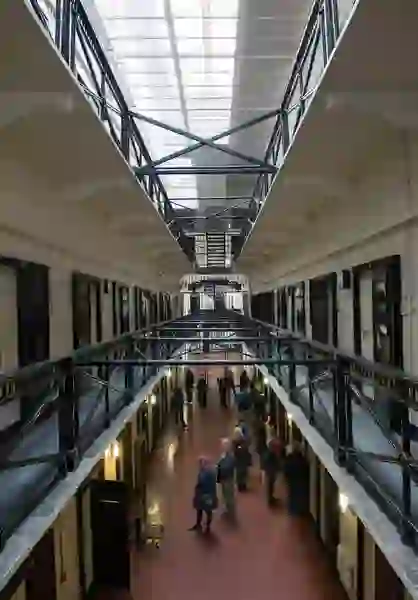 Underground tunnels, execution chambers, and rooms dedicated to flogging – there's a reason that Crumlin Road Gaol is one of the most haunted sites on the island of Ireland. Closed since 1996 for prisoners, it now hosts visitors seeking a paranormal journey through 150 years of history.
Nature trails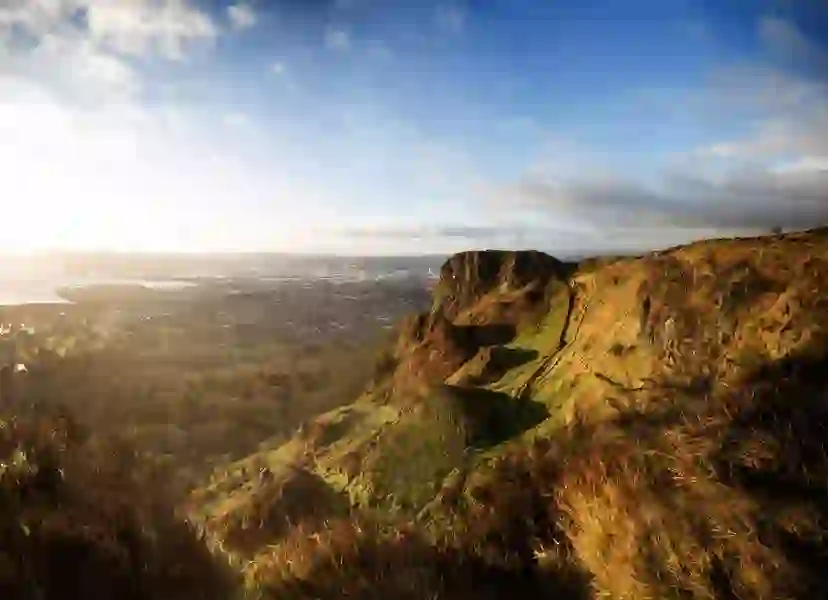 Head slightly outside Belfast, and discover Cave Hill Country Park – a park with views overlooking the city, waves crashing against the coastline, and an Area of Outstanding Natural Beauty. Its most famous feature is the craggy outcrop known as Napoleon's Nose, which is said to have inspired Jonathan Swift's Sleeping Giant in Gulliver's Travels. See for yourself, before exploring the intriguingly named Devil's Punchbowl, McArt's Fort and Carr's Glen.

Later on, dine in the Cellar Restaurant inside Belfast Castle as the sun sets over the hills surrounding this gem of a city.