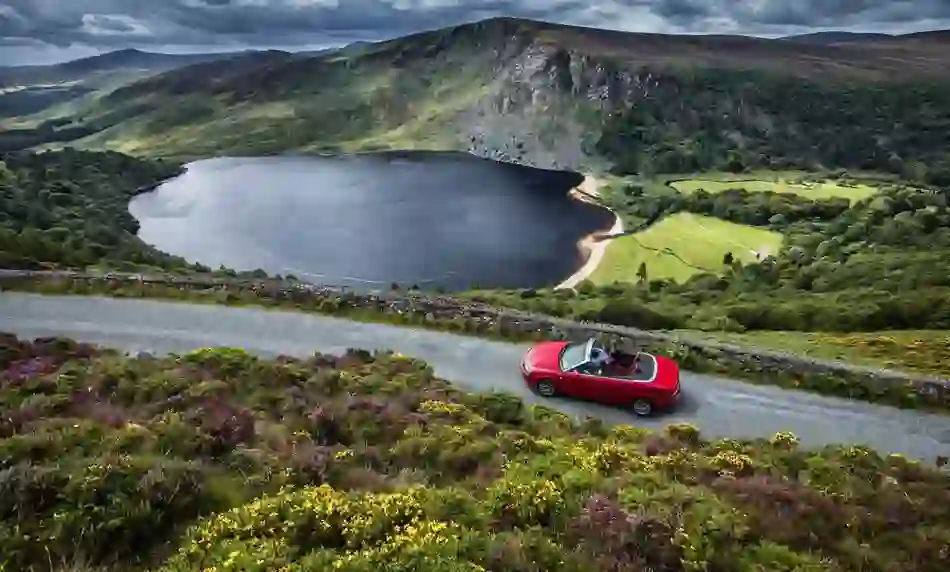 Getting around Ireland's Ancient East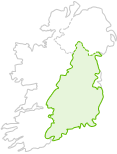 Ireland Ancient East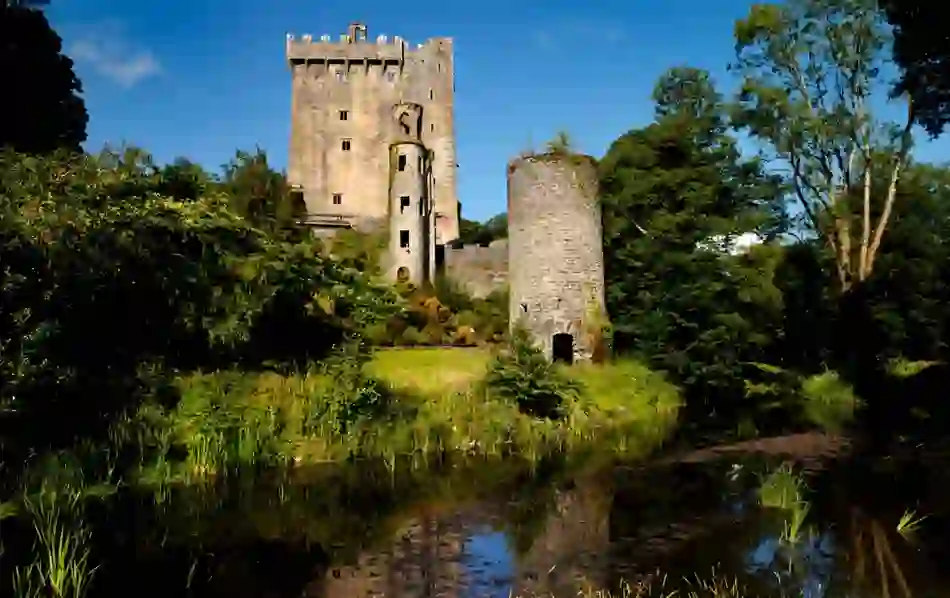 Megalithic tombs, medieval castles and haunting tales of Viking invasion – in Ireland's Ancient East, ancient history is never more than a stone's throw away.
But how can you see it all at your own pace, in your own way; making sure to absorb every single second of your journey? Let us count the ways.
Taking it all in from the comfort of your car is one way to explore the east coast, but there are plenty of other options if you don't fancy driving yourself around. You can pick up an Ireland's Ancient East Open Road bus ticket from Bus Eireann, hire a bike for on or off-road travelling, cruise the wonderful waterways or simply put one foot in front of the other along ancient walking trails and rolling hills.
Here's how to get going...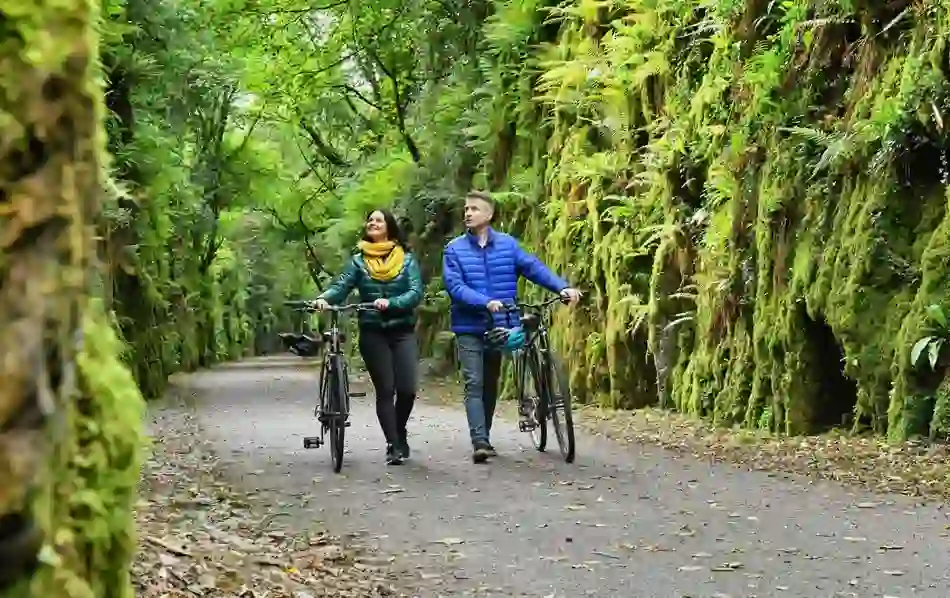 Exploring Ireland's Ancient East by bike
Glide around on your bike, and get up close and personal with the tales that linger in these legendary lands. Bring your own bike or hire one out – electric bikes are available in many bike hire shops, too.
Follow a dedicated trail, such as the Waterford Greenway, where cyclists and walkers can travel along an old railway line between Waterford and Dungarvan, crossing viaducts that overlook the jaw-dropping views of the countryside. Experience the utter peace and tranquillity that prevail when you go off-road along the Royal Canal Greenway in counties Kildare and Meath, or breathe in that fresh sea air surrounded by greenery along County Louth's Carlingford Omeath Greenway. Bliss on a bike.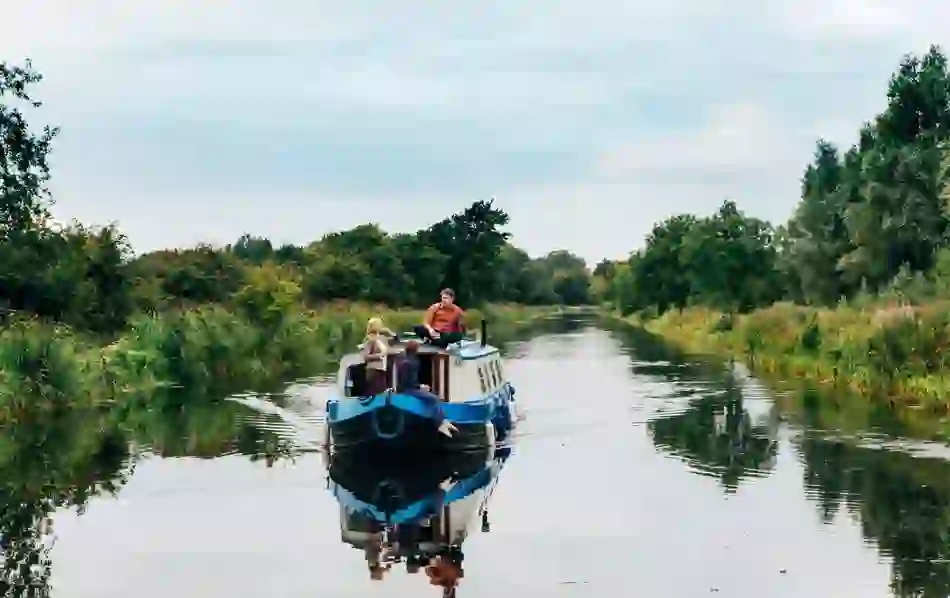 Exploring Ireland's Ancient East by boat
Discovering Ireland's Ancient East from the waterfront is like coming upon an unknown world. It opens up unexpected angles and unusual perspectives, bringing with them strange moments of newness that radically change our perception of a place. Glance at the medieval town of Carlingford, County Louth, from Carlingford Lough and see the lands that gave rise to a thousand legends.
Go wild with Ocean Escapes in County Cork, and say hello to the dolphins who accompany you on your tour. Then spare a moment to remember the many emigrants for whom this was a bittersweet last view of home.
Take a barge trip from Sallins, County Kildare, and see where trading first began between Dublin and Sallins in 1780 on the Grand Canal, as well as see how a 240-year-old canal lock still operates today. Or become captain of your own cruiser or canal boat, stopping off at towns and villages, safe in the knowledge that there is no commercial traffic allowed on Ireland's inland waterways.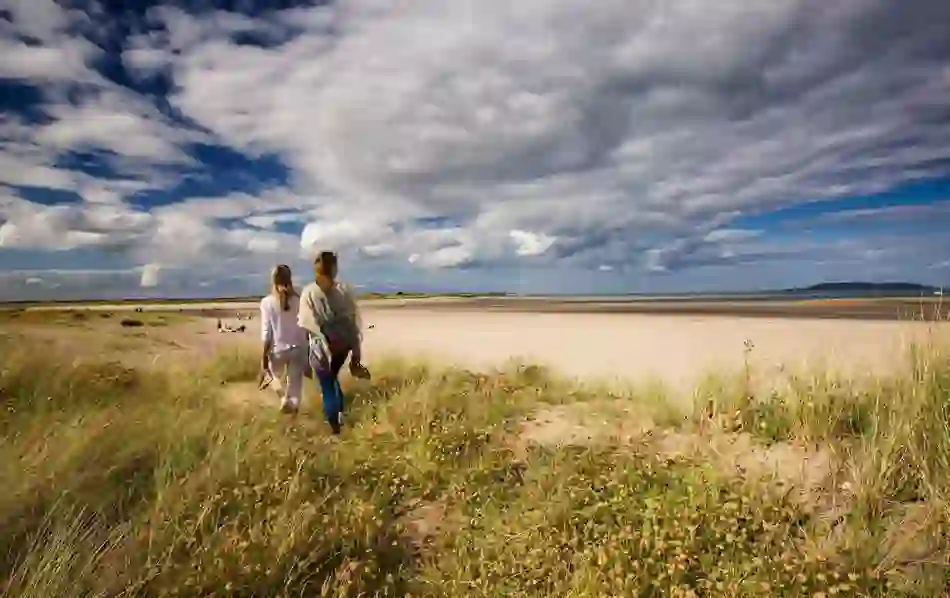 Walking and hiking around Ireland's Ancient East
Ramble around on your own two feet and live the tales that grew up around Ireland's Ancient East. Follow the ancient ogham stones and forage for feasts along the Blackstairs Eco Trail. Uncover medieval castle ruins and acres of dappled forest as you traverse the Blessington Greenway Walk. In County Meath, uncover the stories of high kings and heroes at the heart of Irish mythology at the Hill of Tara, while nearby explore the fascinating neolithic passage tombs at the historical site of Brú na Bóinne.
Or stroll between perfect golden beaches and the crashing seas of the Hook Peninsula on a Wexford Walking Trail. No matter the route you take, the tales that linger here will whisk you away on a fairytale adventure.