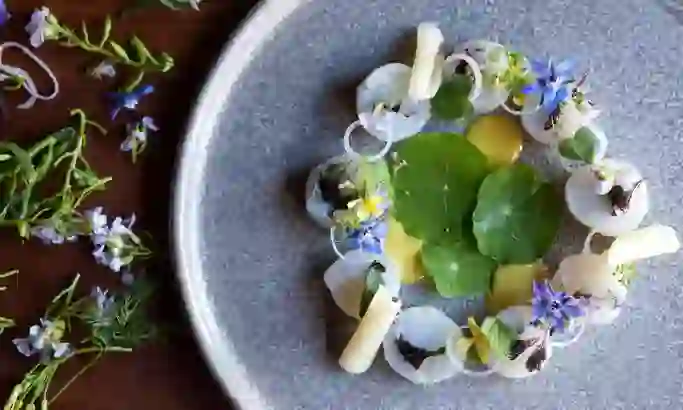 County Cork: Food capital County Cork
Cork is where it's at when it comes to food. This is a county that has spearheaded the Irish food revolution and the city is fizzing with great restaurants, craft-beer pubs and one of the best food markets in Europe.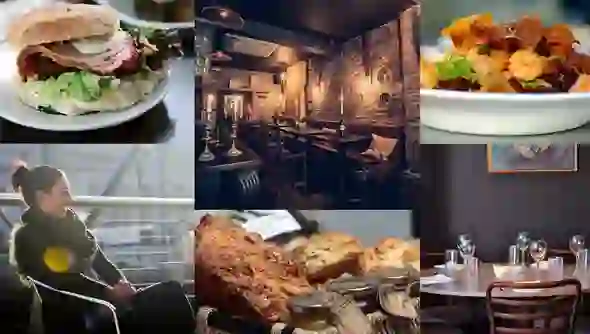 There's a good reason that Cork is known as the food capital of Ireland: the range of produce is phenomenal – from excellent artisan cheese to beautifully crafted smoked fish. It's packed with great places to eat, cool pubs and the vibrant English Market – a culinary rollercoaster through some of the county's popular traditional dishes and fun new creations. So bring your appetite and get stuck in…
5. It's got stand-out restaurants
You don't have to look far in Cork for a seriously good food experience. After all, this is a city that has one of the best vegetarian restaurants in Europe: Café Paradiso. Chef Dennis Cotter sources his produce from a farm just outside the city, giving a real sense of spontaneity to the food – it's beloved of veggies and carnivores alike. Another great bet is the Farmgate Café, which revolves around "centuries-old traditional, seasonal, regional, even 'forgotten' foods".
An unmissable experience at the heart of the English Market, the Farmgate is perched on a balcony overlooking the food stalls below.

Lonely Planet
Grab a seat for some seafood chowder, corned beef or Irish lamb stew. Cork city's compact size means everywhere is within reach – keep an eye out for Orso, Liberty Grill and Electric, or take a trip outside the city to Sage restaurant in Midleton, where you'll also find the Jameson Whiskey Experience and the famous Midleton Farmers' Market.

4. It's got the English market
Step through the front gate of the English Market and enjoy incredible sights, smells and tastes at every turn.
Cork's huge covered food market is widely regarded as one of the best food markets in Europe and epitomises the very essence of Cork's thriving culinary scene.

Time Out
From cheeses to chocolates, fish to fruit and veg, this is a one-of-a-kind destination that proudly takes its place among the best food markets in Europe. Standing in the centre of the city since 1788, it's a real riot of gorgeous gastronomic delights – walk the stalls, chat to the traders, and try out the flavours that define this city.

3. It's got some of the best produce in Ireland
Cork's culinary pedigree is well established in Ireland – there's a reason why it's often known as the food capital of the island. This is a county from which a truly astounding array of excellent artisanal produce has emerged over the years, particularly from the pure waters, craggy hills and green pastures of West Cork.
Skeaghanore duck meat is tender, tasty and succulent and its skin roasts to crispy perfection.

Good Food Ireland
With farmhouse cheese from the likes of Gubbeen, Durrus and Milleens; smoked delights from places such as the Woodcock Smokery, Frank Krawczwyk, and the Ummera Smokehouse; as well as Clonakilty Black Pudding; O'Conaill's chocolates and Skeaghanore Duck – it's no wonder Cork has the reputation of being a gastronome's paradise.
2. It's got great food experiences on its doorstep
Step outside the city to find a wonderful array of food experiences – after all, this is where Ireland's food revolution started in the 70s with a wealth of artisan cheese producers changing the way we look at food. Everywhere you go in the county, there's somewhere excellent to visit – from Frank Hederman's smokery in Cobh to the famous Ballymaloe in Midleton.
For decades, the Allens' restaurant and country inn, Ballymaloe House, has helped pave the way for a kind of revolution, a return to the Irish food of a time long before modern fast food invaded.

New York Times
Go south and you've got Kinsale, with the renowned Fishy Fishy Café and the Kinsale Gourmet Festival in October. Go west and explore a heartland of food delights, with great little delis and cafés such as Manning's Emporium in Ballylickey; Bantry, with a great food market and excellent pubs and fish restaurants; or go north to Kanturk, home of McCarthy's and an award-winning black pudding. And on your travels, keep an eye open on menus for spiced beef – it's a traditional Cork dish, and one of the best.

1. It's got its own special brews
This is a city that favours its own brews, and you'll quickly find that a pint of the Black Stuff isn't quite as popular here as you might think. Instead, Cork's own distinct brewing industry is anchored by the big hitters of Murphy's and Beamish, two tasty Irish stouts that can trace their history back over 150 years.
I would definitely recommend [Franciscan Well] to anyone staying in Cork. Their beer is great and the atmosphere is so relaxed.

Cailin83, TripAdvisor
And while traditional porters are still going strong, the craft beer scene is forging ahead with tasty new brews. The Franciscan Well Brewery is founded on the site of an old Franciscan Monastery from 1219, and in their brewpub you can taste their Blarney Blonde, Rebel Red and Shandon Stout. Around the city, keep your eyes open for other new Cork brews from the Eight Degrees Brewing Company, or drop into the micro-breweries of Rising Sons and Elbow Lane.