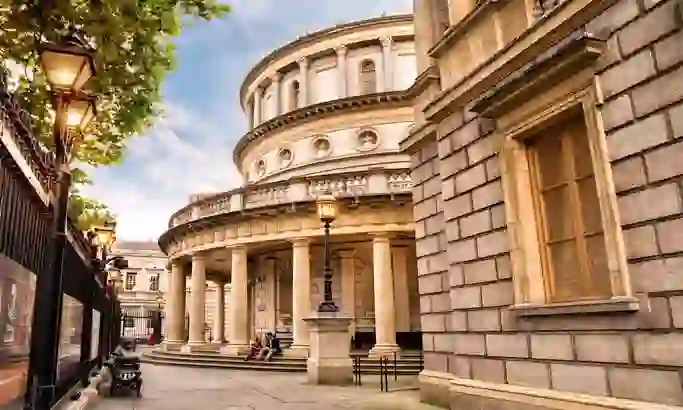 Galleries and museums in Ireland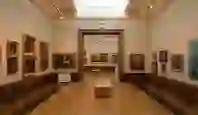 1. Crawford Art Gallery, Cork
This elegant gallery is home to over 2,500 works of art from the 18th century onwards. The collection of Greek and Roman sculpture casts here were brought to the city in 1818 from the Vatican Museum in Rome. Enjoy tours, exhibitions and a popular café.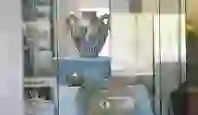 2. Hunt Museum, Limerick
Housing over 2,000 works of art and antiquities from the estate of John and Gertrude Hunt, the private collection here is the largest in Ireland. Book a tour and enjoy an array of ancient treasures, as well as paintings by Picasso, Renoir and Jack B Yeats.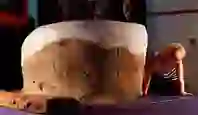 3. County Museums
Reflecting the importance of local heritage, every county in Ireland boasts its own museum. You never know what you're going to find: perhaps the oldest man-made object in Ireland (Monaghan) or a gallows trapdoor from 1835 (Carlow)… step inside and find out!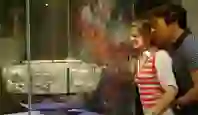 4. National Museums of Ireland – Decorative Arts & Archaeology
Known as "Collins Barracks", the Decorative Arts museum near Phoenix Park contains weaponry, silver, ceramics, glassware and more. While on Kildare Street, you'll discover ancient treasures including prehistoric gold and Viking artefacts, all housed in a Victorian-Palladian building.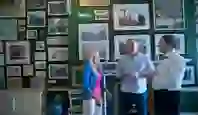 5. Little Museum of Dublin, Dublin
With a beautiful location overlooking Stephen's Green, this museum is a snapshot of the buzzing city that surrounds it. Dublin's history and character are detailed through personal artefacts throughout, while the top floor holds one of the museum's most popular exhibitions – U2: Made in Dublin.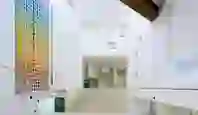 6. National Gallery of Ireland, Dublin
With delightful gallery spaces and a dazzling catalogue, this is Ireland's foremost institution for fine art. The pieces here date from the 13th century onwards, with works from masters including Caravaggio, Goya and Rembrandt; as well as Irish artists Jack B Yeats, Louis le Brocquy and Mainie Jellett.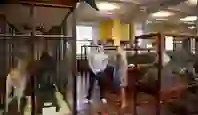 7. National Museum of Ireland – Natural History, Dublin
Cherished by locals, adored by visitors – this museum has a charming old-world atmosphere. Creaking wooden floors, beautiful glass cabinets and a collection that dates back to the 18th century form part of its unique appeal. See giant deer skeletons, iconic mammals and avian species. It's a delight.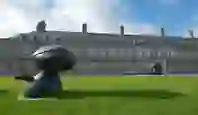 8. Irish Museum of Modern Art, Dublin
Housed in the 17th-century Royal Hospital Kilmainham, IMMA is one of Ireland's most engaging and contemporary exhibition spaces for modern art. Featuring work by some of Ireland's finest creative pioneers, this museum boasts an eclectic range of artistic media for all to enjoy – from photography and portraits to interactive installations.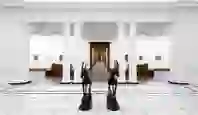 9. Dublin City Gallery The Hugh Lane
The Hugh Lane Gallery houses one of Ireland's foremost collections of contemporary Irish and international masterpieces. Thought to be among the first galleries of modern art in the world, visitors are invited to peruse the works of renowned artists, such as Francis Bacon, Renoir, Jack B Yeats and Monet. And best of all? It's free.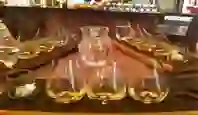 10. Irish Whiskey Museum, Dublin
This fun and innovative museum tells the fascinating tale of a drink the Irish call "uisce beatha" or "water of life". Discover priceless knowledge about whiskey distilling, tasting and blending. Then enjoy a glass of amber-coloured nectar at the bar, with views of Trinity College Dublin.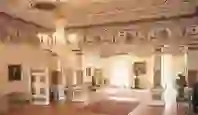 11. Dublin Writers Museum, Dublin
Enter this elegant Georgian mansion on Parnell Square for a who's who of the Irish literary scene. Packed with ephemera, artefacts and iconic pictures, this museum explores the legacies of writers like Jonathan Swift, Oscar Wilde, WB Yeats, James Joyce and Samuel Beckett.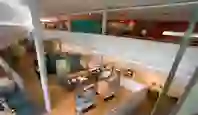 12. National Museum of Country Life, Mayo
If you're curious about rural life in Ireland, this is the place for you. Detailing traditional lifestyles since the 19th century, this museum brings to life everything from craftwork to farming and folklore. Exhibitions span the century between the Famine and the late 1950s.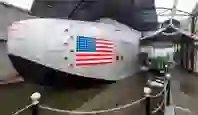 13. Foynes Flying Boat Museum, Limerick
The town of Foynes was one of the world's central aviation ports from 1937 to 1945. This museum charts its fascinating story through exhibits and illustrations, with delightful details such as how Irish coffee was invented here. Don't miss the world's only full-size replica of a flying boat.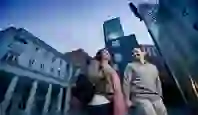 14. The MAC – Belfast, Antrim
From its great location in the Cathedral Quarter, the Metropolitan Arts Centre (MAC) anchors the arts scene in Belfast. This vibrant centre features music, art, theatre and dance. A changing programme keeps things fresh, as does the inhouse eatery, NATIVE, known for its quality local food.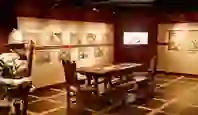 15. Tower Museum, Derry~Londonderry
Housed in a historic tower, this acclaimed museum is a real gem. Enjoy exhibitions on the Story of Derry and the La Trinidad Valencera – the Armada ship that sank off the coast of County Donegal. Then take in the panoramic vistas from the open-air viewing space.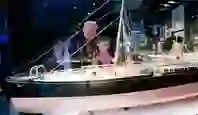 16. Ulster Folk and Transport Museum, Down
Planes, trains and automobiles are the focus of this museum, which boasts one of the largest transport collections in Europe. See steam engines and a De Lorean DMC-12, made famous by the Back to the Future films. It's a lovely homage to rural life.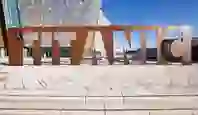 17. Titanic Belfast, Antrim
At the place where the Ship of Dreams was built and launched, Titanic Belfast opened in 2012 to international acclaim. This, the world's largest Titanic visitor experience, contains galleries, interactive exhibitions and the incredible Ocean Exploration Centre. Book ahead to enjoy.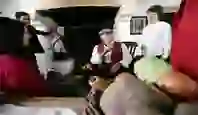 18. Ulster American Folk Park, Tyrone
This folk museum traces the story of emigration from Ulster to America in the 18th and 19th centuries. Step inside thatched cottages, walk aboard an emigrant sailing ship and come face-to-face with log cabins of the American frontier.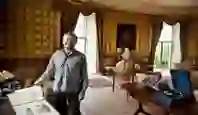 19. Irish National Famine Museum, Roscommon
Now regarded as the greatest disaster of 19th century Europe, Ireland's Great Famine had a devastating impact, leading to the death, starvation and emigration of millions. This compelling museum tells the story of how a potato blight in the 1840s changed the history of Ireland forever.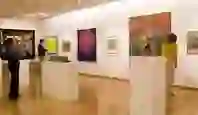 20. Galway City Museum, Galway
Perched on the banks of the River Corrib and overlooking Spanish Arch, the Galway City Museum's modern building contrasts beautifully with the history of the pieces within. Donated by the people of Galway, the collection here explores the city's archeology and history in a series of stunning exhibition spaces.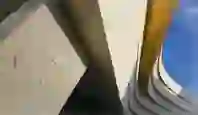 21. Waterford Treasures, Waterford
Get set to explore Waterford's Viking heritage. At the Medieval Museum, discover the Cloth of Gold vestments, which are unique in Northern Europe. Explore an 18th century townhouse at the Georgian Bishop's Palace and step inside Ireland's oldest civic building at the 800-year-old Reginald's Tower.