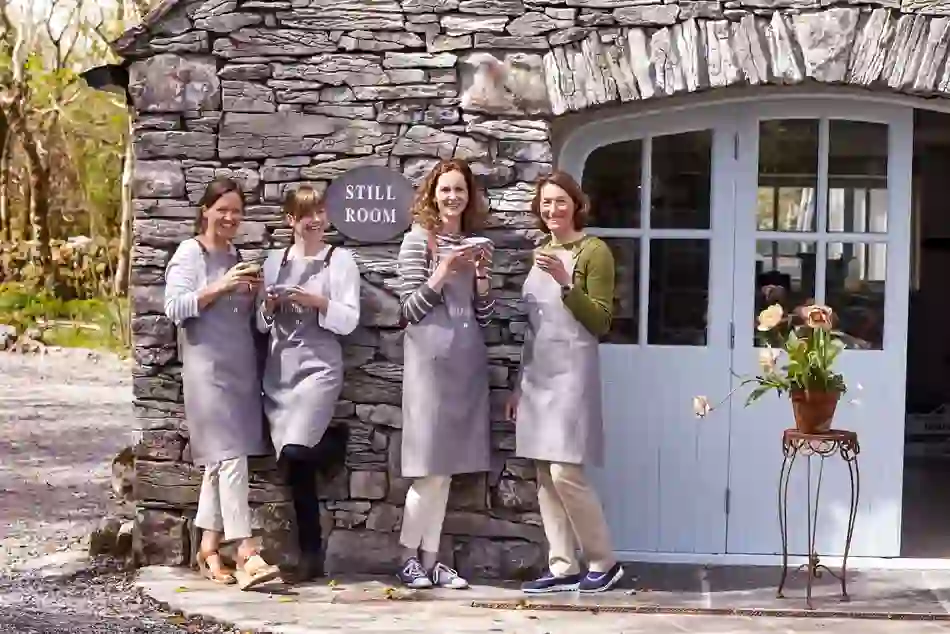 6 cool crafts from the Wild Atlantic Way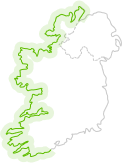 Wild Atlantic Way
Donegal may be most famous for its tweed, but the tradition of weaving can be keenly felt in the beautiful alpaca, lamb's wool, pure wool and linen products of McNutt of Donegal. Created in a small factory since the 1950s, this stylish label uses its location in the tiny Gaeltacht (Irish speaking) village of Downings on the edge of the Wild Atlantic Way as its inspiration.
And what a location it is… overlooking the pounding Atlantic Ocean and sitting at the foot of the distinctively flat-topped Muckish Mountain, this is untamed coastal beauty at its finest. Pop into the store for a browse, or arrange a tour of the mill (by appointment for groups of 10 or more).

The Wild Atlantic Way is made for exploring – a landscape that encourages you to scramble over mountains, traipse through bogland, wander down deserted beaches and surf epic waves. Created for and inspired by this environment and the people who move through it, the Atlantic Equipment Project's range of bags are handcrafted in the stunning surrounds of Strandhill in County Sligo. The range of satchels, backpacks and small bags are simply yet beautifully designed for adventure in natural and sustainable materials that reflect the heritage of the coastal location they are created in…

Stashed away on Loch na Fooey in a wild and beautiful part of County Galway, the tiny Gaeltacht village of Finny is the inspiration for Joe Hogan's traditional weaved baskets. Joe has been making baskets at Loch na Fooey since 1978 and, in that time, he's earned a reputation for his strong, durable baskets, with colours reflecting those of the natural willows that grown around the waterfront. If the images impress, you could try to make your own at his basket making courses, which are held throughout the year.

If it's all about location, then Inis Meain wins first prize. This incredible Aran Island sitting in the middle of a trio in the Atlantic Ocean is nothing short of jaw-dropping, with vast swathes of fissured limestone, crashing waves and delicate wildflowers. Keeping an island custom alive, Inis Meain Knitwear is inspired by the traditions of locals who created the now famous Aran jumper – a rough yarn originally made from sheep's wool. Mixing inspirations drawn from the rugged, isolated landscape with a touch of modern luxury, owner Tarlach de Blácam says, "we're digging into the heritage of the Aran Islands and producing something different."

Seventy percent of Ireland's wildflower species can be found in the unique Burren region in coastal County Clare, so it seems logical that it's also the home of The Burren Perfumery. Here, amidst one of Europe's most remarkable karst limestone landscapes, this small, family-run perfumery uses the beauty of the surrounding area as inspiration for their hand-crafted range of perfumes, soaps, lotions, candles and balms. With a lovely herb garden, blending room and tea rooms onsite, this is a real gem in the heart of County Clare.

The Dingle Peninsula – a place of natural majesty, ancient history and rich cultural traditions, and home to one of Ireland's most famous potters, Louis Mulcahy. Described by the Craft Council of Ireland as "the godfather of Irish craft", Mulcahy knows where his inspiration comes from: "The colours of the sea and mountains around me are mirrored in my pots. Likewise, the massive winter waves exploding against our cliffs have driven my desire to create big sculptural works."
Visitors can check out professional throwers and learn about techniques like casting and glazing, while there's also an open room for those looking to get their hands dirty creating their own misshapen masterpieces on the potter's wheel.