Traveller health and COVID-19 update
Here's what you need to know about medical insurance, hospitals and pharmacies.
COVID-19 (Coronavirus) update
Unprecedented efforts are under way to safeguard public health and limit the spread of COVID-19 on the island of Ireland. Tourism Ireland continues to monitor the situation closely.

From 19 July, the Republic of Ireland is operating the EU Digital COVID Certificate (DCC) for travel originating within the EU/EEA.

Ireland will be applying an "emergency brake" mechanism, coordinated at EU level, to react swiftly to the emergence of a variant of concern or variant of interest. If this "emergency brake" mechanism is applied to Great Britain or North America, the requirements will change and more detail can be found on the Irish Government website.

Only people who are fully vaccinated, or who have proof of recovery from COVID-19 in the past six months, will be able to avail of indoor hospitality during their stay in the Republic of Ireland.

Please read below for guidance on travel to Northern Ireland.

Separate requirements are in place in respect of Category 2 countries ('Designated States'). Please see here for the current list of Designated States. Any passenger who has been in any Designated State in the previous 14 days, even if only transiting through one of these countries and even if remaining airside, is legally required to quarantine at a designated facility (mandatory hotel quarantine) on arrival in Ireland. For further information, please see the Government of Ireland website gov.ie.
Republic of Ireland
Before arriving in Ireland, you must complete a Passenger Locator Form, where you can indicate which of the following you are travelling with:
proof of vaccination
proof of recovery from COVID-19 in the past 180 days
proof of negative RT-PCR test taken within 72 hours prior to your arrival in Ireland
The form will be checked before your departure to Ireland – by your airline or ferry company – and you may be asked to show the certificate indicated on your form. Upon arrival in Ireland, spot checks will be carried out on your DCC, proof of vaccination and/or negative RT-PCR test, as appropriate.
Travelling with children:

Children between the ages of 12 and 17 will be required to have a negative RT-PCR test taken within 72 hours prior to arrival, even with fully vaccinated or recovered adults.

Children under 12 do not need to take a RT-PCR test prior to travelling to Ireland.
Northern Ireland
Northern Ireland is operating a system of green, red and amber countries and the measures in place will depend on the countries from which you are arriving (or passing through). From 2 August 2021, if you're coming from an amber list country, you must follow the amber vaccinated arrivals policy. If you have been fully vaccinated, you will need to take a day two test upon arrival; however, you will not have to quarantine or take a day eight test. The European countries that this rule applies to are:


EU countries

Andorra, Iceland, Liechtenstein, Monaco, Norway, San Marino, Switzerland and Vatican City


You must be fully vaccinated with a vaccine authorised by:

the European Medicines Agency (EMA) for Europe

Swissmedic for Switzerland

You must have had your final dose of the vaccine at least 14 days before you arrive in Northern Ireland.

You can find further details on the Northern Ireland Government website.

COVID-19 travel questions
What is the situation with healthcare?
While healthcare throughout the island is of a high standard, you can expect all systems to be under significant pressure until further notice.
When it's time to travel, what safety measures will be in place?
Republic of Ireland COVID-19 Safety Charter
The COVID-19 Safety Charter is a voluntary initiative for businesses in the Republic of Ireland that is designed to reassure visitors that government approved hygiene and safety procedures are in place. In addition to Ireland's sector-specific operational guidelines for tourism businesses on how to meet government health recommendations, businesses signing up to the Charter and displaying the Charter logo are committing to observe and adhere to strict safety protocols.
Visitors can be assured that all businesses and their staff are displaying the COVID-19 Safety Charter logo have committed to strict hygiene and safety protocols and:
Have a clear understanding of the COVID-19 infection
Are aware of their role and responsibility in preventing the spread of COVID-19
Have a clear understanding of the standard precautions needed to control infection
Consistently demonstrate correct hand-washing technique and practices
Apply all of this knowledge throughout the businesses' operations.
Northern Ireland – We're Good to Go
Northern Ireland's tourism and hospitality industry has adopted the "Good to Go" policy which presents certified evidence that a business has adhered to government guidelines and is safe to re-open. The programme is aimed at accommodation providers, visitor attractions, restaurants and pubs, business conference and events venues and tour and coach operators.
"We're Good To Go" is the official mark to signal that a tourism and hospitality business has worked hard to follow government and industry COVID-19 guidelines and has a process in place to maintain cleanliness and aid social distancing.
The "We're Good To Go" scheme is a way for tourism businesses to reassure visitors and guests that:
They are adhering to government and public health guidance, including the social distancing and cleanliness protocols that must be in place
Have carried out a COVID-19 risk assessment
Have implemented the required health and safety processes to conduct business safely.
Are festivals and events taking place?
Most festivals and outdoor events have been cancelled or postponed. Please check festival websites for updated information. As it stands, groups of up to 30 people are allowed to meet outdoors in Northern Ireland. In the Republic of Ireland, outdoor gatherings are limited to 200 people. This is subject to change.
Where can I get further information?
Travel to Ireland
If you are concerned about how the COVID-19 situation could affect your travel plans, we recommend that you check with your airline, tour operator, cruise line, event organiser or transport and accommodation providers.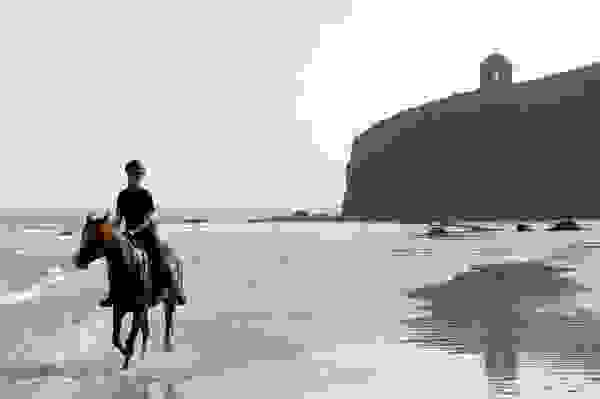 Healthcare in Ireland
Ireland has great healthcare, but there are a few things to keep in mind before you go. If you're bringing medicines with you into Ireland, carry them in their original, clearly labelled container, along with your prescription or a letter from your doctor.
It's a rule of thumb that anything over a three-month supply of medicine will be questioned and any "controlled drugs" as well as any syringes or needles, should be declared and explained in a letter from your doctor.
Travel and medical insurance
You should always obtain travel insurance to cover any potential overseas medical costs including medical repatriation/evacuation, repatriation of remains and legal costs, before you travel. Be sure to check for any exclusions that might affect your policy and that it covers all the activities you plan on doing in Ireland, and make sure that your travel insurance has medical cover. If you're a member of the 28 EU countries or Iceland, Lichtenstein, Norway and Switzerland, bring a European Health Insurance Card (EHIC), which covers you for most medical care.
Pharmacies
There are plenty of pharmacies in Ireland, and they're a good first stop for travellers seeking medical advice or a local referral. Most towns have one or two pharmacies and urban areas have many. Pharmacies generally operate from 9am to 6pm Monday to Saturday, but many pharmacies in urban areas open late and on weekends.
Bring a spare pair of glasses or contact lenses with you and your optical prescription just in case.
Vaccinations
Just as with most of western Europe, there are no vaccinations required to visit the island of Ireland, but travellers unvaccinated from Covid-19 will be required to undergo travel-related testing and quarantine.
GOOD TO KNOW
Medicines should be carried in original, labelled containers with a prescription or doctor's letter.
As on any holiday, it is advised to purchase travel insurance before travelling.
There are no vaccinations required to visit Ireland.
Most pharmacies operate between 9am and 6pm but some open late and on weekends.
EU members should bring a European Health Insurance card (EHIC) which covers most medical care.
More practical information