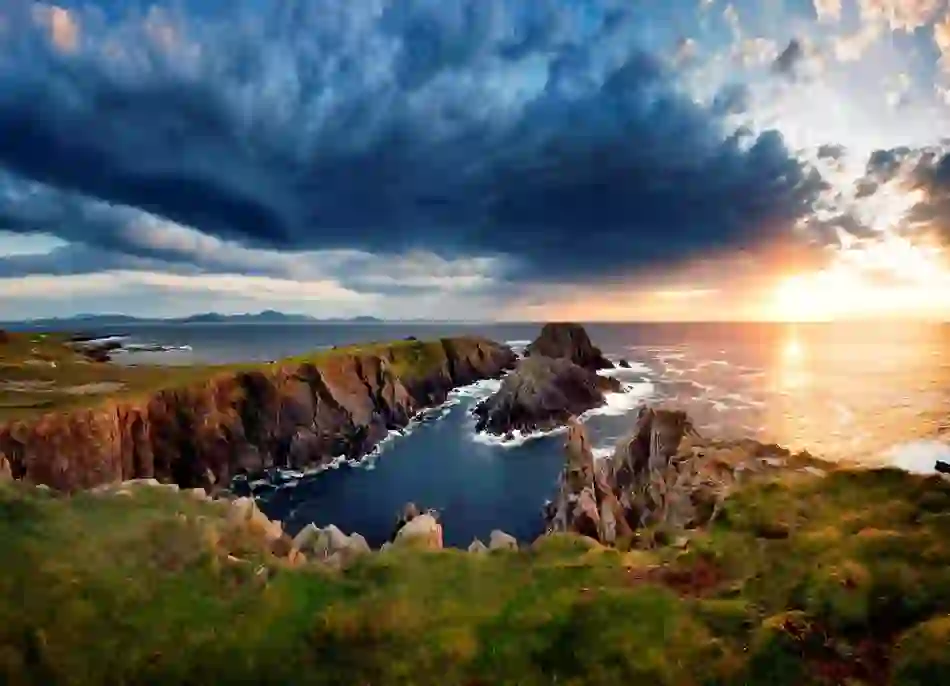 Malin Head
1hr from City of Derry Airport
Unspoilt beauty
Take a journey as far north as you can go, and you'll reach the edge of Europe – otherwise known as the wild, rugged and romantic Malin Head. The start (or end, depending on your point of view) of the Wild Atlantic Way, Malin Head has long been renowned for its epic coastal scenery, thriving birdlife and historical curiosities. And though isolated, you'll never feel lonely on this remote peninsula, as you'll quickly find the locals give a warm welcome to those who come to enjoy the unspoiled scenery of their home.
Wildlife wonders
Donegal may be nicknamed "The Forgotten County"', but its remoteness means it remains a place of unspoiled beauty, where wildlife flourishes in pure nature. Take a boat tour from Bunagee Pier to see a thrilling range of marine wildlife, including seals, basking sharks and even dolphins, if you're lucky. Or head to Inch Fowl Reserve, a birdwatching paradise where geese, swans, ducks and other waders gather at panoramic lakes. And the land itself holds its own natural gems – Ballyhillin, a unique raised beach, is well known for its semi precious stones.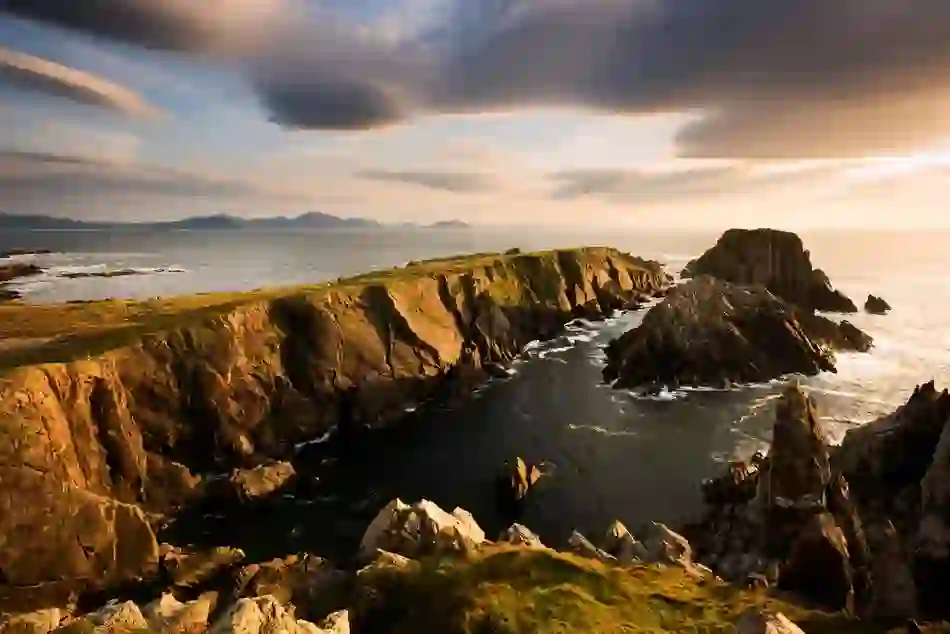 Walk in the footsteps of Jedi
The location scouts for Star Wars knew a good thing when they saw it and cast this secluded beauty in Star Wars: The Last Jedi. Visitors and locals alike marvelled at the Millennium Falcon perched on the cliffs and storm troopers roaming the hills, and the cast and crew were in awe of the incredible scenery and warm welcome they received. They took to the area like natives, with actor Mark Hamill popping in for refreshments at Farren's Bar. And they left Malin Head as everyone should – leaving no trace behind them.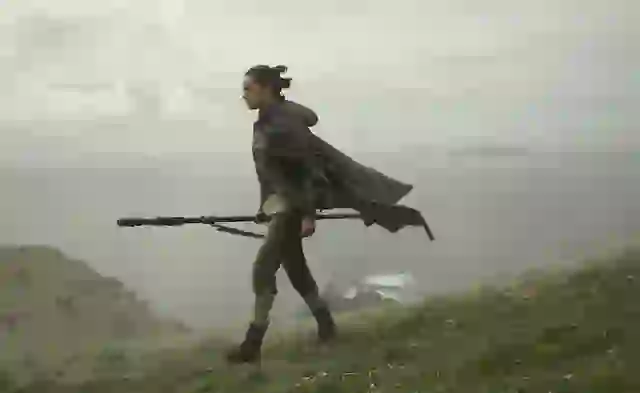 Star Wars in Ireland
You don't have to travel to a galaxy far, far away to discover a landscape that is truly out of this world – just ask the makers of Star Wars.
Discover more
Myths and legends
On the island of Ireland you'll find that wherever you go, myths and legends follow and at Malin Head this is no different. At the very tip of the headland is Banba's Crown, named after Banba, the patron goddess of Ireland. And Grianán of Aileach, a stunning stone ring fort, is linked to the mythological tribe of the Tuatha Dé Danann – worshippers of the god Dagda, who is said to have ordered the building of a stone fort to act as a burial monument to his son. Wander the landscapes of Inishowen, and you'll find fascinating folklore at every turn...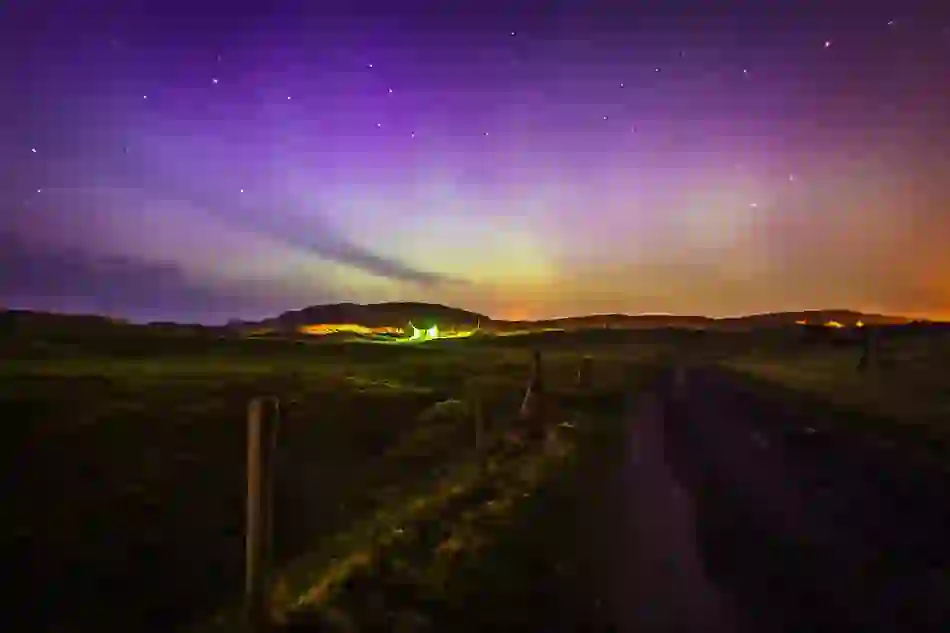 Ireland's incredible natural phenomena
Northern Lights, limestone landscapes and giant's footsteps – discover Ireland's natural wonders.
Discover more
Chasing the Northern Lights
Picture this: a calm, clear evening. The sun sets below the ocean. Then, suddenly, the skies light up with rolling waves of neon pink, vibrant green and piercing blue – the Aurora Borealis. Here, at the edge of Europe, the Inishowen peninsula has almost perfect conditions for witnessing the phenomenon that is the Northern Lights. So join stargazers, light chasers and astrophotographers on the quiet beaches of Inishowen and watch the skies come alive with colour.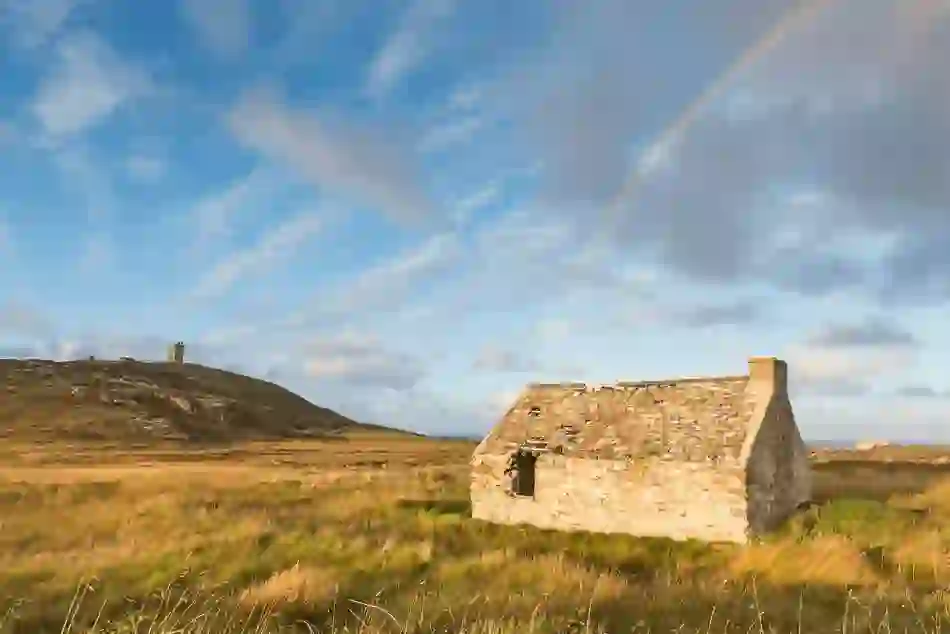 History in the waters
Banba's Crown, while a place of mythology, is also strongly linked to history: known locally as "The Tower", a clifftop tower was built in 1805 as part of a string of buildings around the Irish coast to guard against a possible French invasion. More modest are the nearby World War II lookout posts – Malin Head was one of 83 coastal locations used to provide a picture of wartime events along the Irish coastline. And as the seas off Malin Head has the largest amount of U-boats in the world and the largest amount of sunken ocean going liners, people often travel here to go wreck diving and witness the drama and history lying beneath the waters.
Want to see more?
Here are some great reads to get you started
Donegal highlights
Don't miss these things to see and do