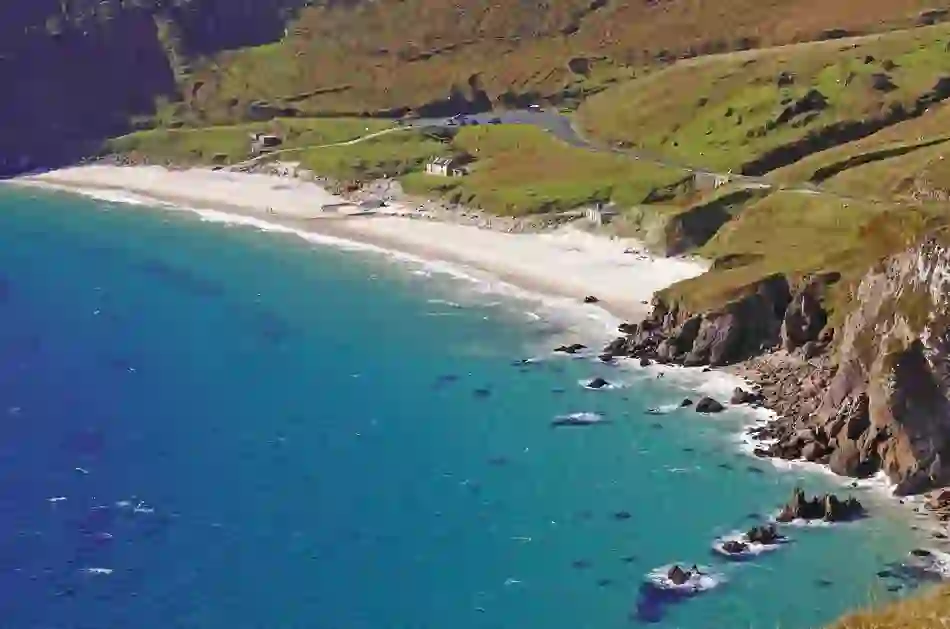 Keem Strand
2hrs from Ireland West Airport
An island gem
Tucked into the scenic coast of Achill Island, the secluded paradise of Keem Strand lies at the heart of the horseshoe-shaped Keem Bay. Whether the sun is cracking the stones or the air is crisp with winter's chill, this stunning landscape is sure to leave you speechless.
One of Achill's five Blue Flag beaches – a voluntary eco-label awarded to beaches that tick all the boxes for quality and cleanliness – Keem Strand is a dramatic crescent of golden sand that boasts an enduring appeal with visitors looking for scenic showstoppers.
During warmer months, it's a magnet for beach-goers and, when it gets cooler, it's ideal for laid-back walks. You'll enjoy the views getting there from the stunning cliff-top road, and there's a car park close to the beach itself.
Trails and treasures
Keem Strand is bordered by cliffs and there's a breathtaking 1.5km (0.9 mile) walk along the top of the cliffs of Benmore towards Achill Head, the most westerly point of the island.
On the other side of the bay liesthe deserted village of Bunowna. No one knows why it was abandoned but back in its heyday, it was used as a "booley" – a place where people lived in summer to graze cattle on the side of Slievemore Mountain. Wander among the vacant cottages and you'll get a sense of what life was like in years gone by. Or you can opt for a guided tour run by Achill Archaeological Field School.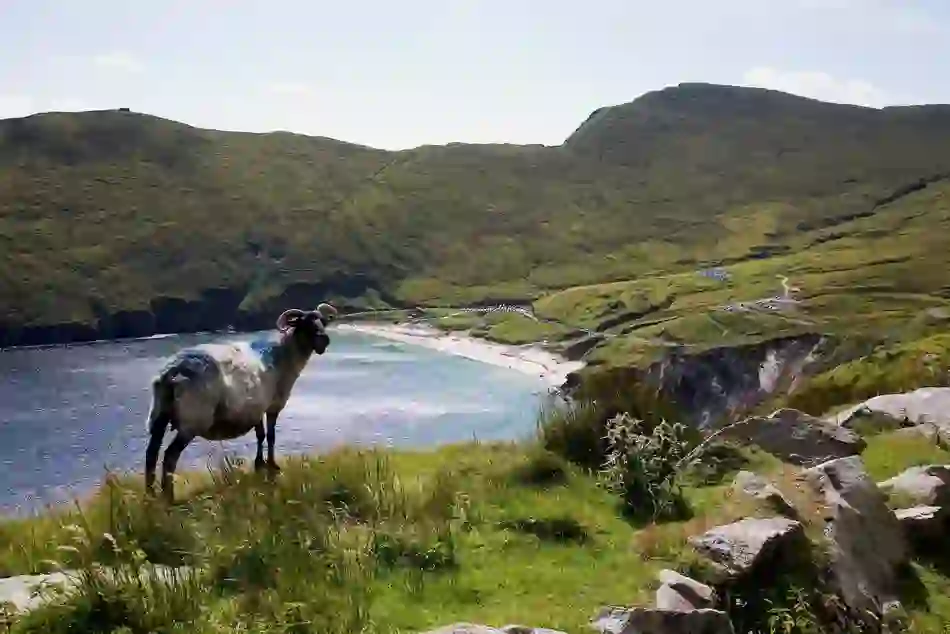 Going fishing
Keem Bay once had a booming fishing industry and its waters used to be filled with traditional fishing boats called "currachs". It's thought that artist Paul Henry visited the beach when painting his famous work Launching the Currach, which now hangs in the National Gallery of Ireland in Dublin.
Continue exploring Achill Island by following the Atlantic Drive, which will lead you to villages such as Shraheens, Ashleam, Derreens and Cloughmore, along with many more outstanding spots on the island.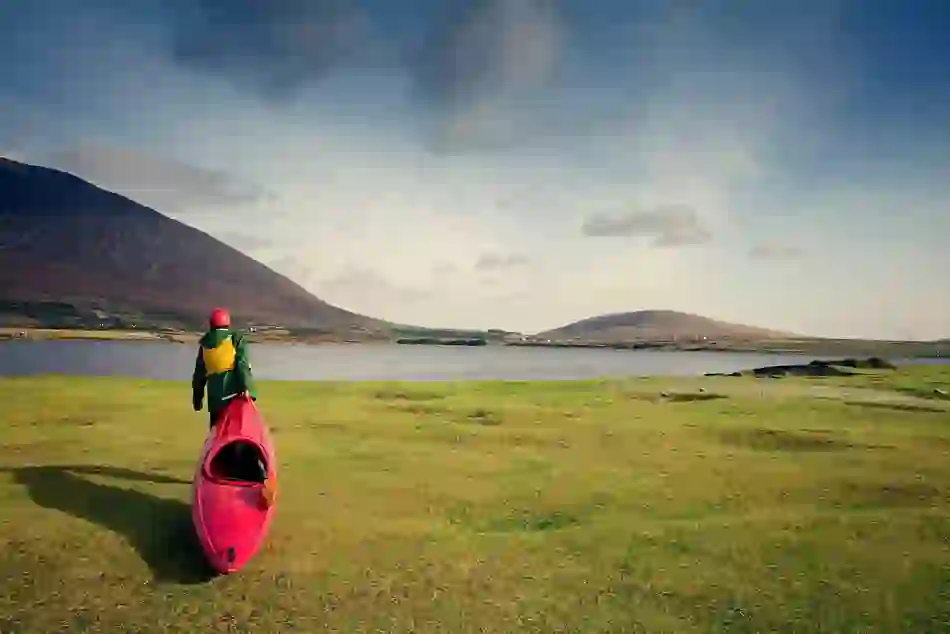 A kayaker's paradise
Who could resist taking to the water with such breathtaking natural scenery to enjoy? During the summer months, nature lovers can take in the majesty of Keem Bay with a guided kayaking tour with Achill Surf Education & Adventure Centre. Experienced kayakers will paddle past beautiful Keem Strand and the vibrant blue waters by Croaghaun Sea Cliffs – some of the highest in Europe. With the salty sea air in your face and the chatter of seabirds overhead, it's a truly magical experience.
Beginners can test their skills on a kayaking adventure around Keel Lake – a picturesque sandy lake overlooked by majestic Slievemore and the craggy Minaun Sea Cliffs. Glide along the waters of this tranquil lake and watch nature unfold around you. Pure bliss.
Want to see more?
Here are some great reads to get you started
Keem Strand highlights
Don't miss these things to see and do