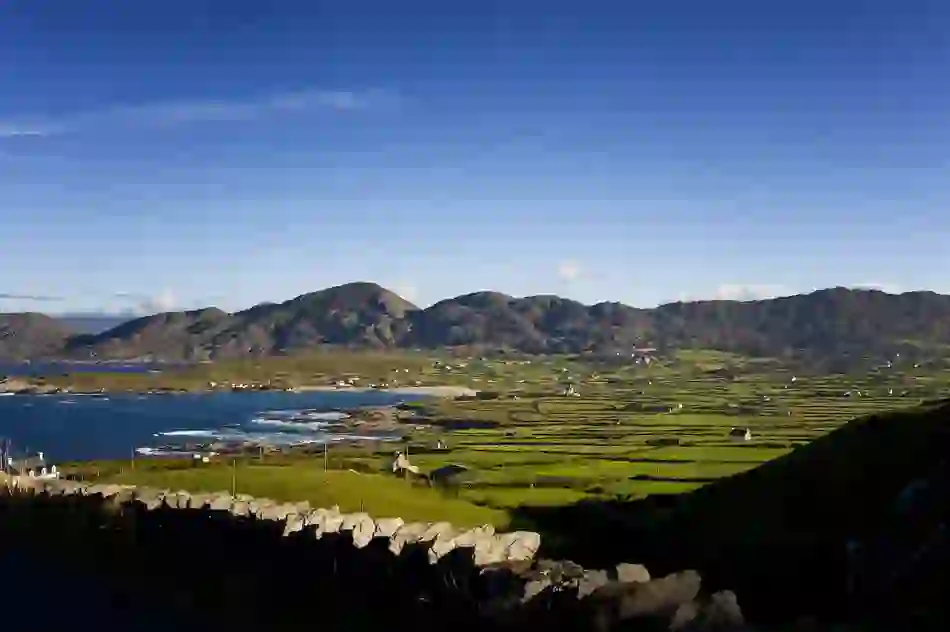 Ask any local living between Kinsale and the Beara, Sheep's Head and Mizen Head Peninsulas where they're from, and they'll answer "West Cork" – never just "Cork". Strictly speaking, West Cork begins at Kinsale and runs in a westerly direction to Dursey Island at the tip of the Beara Peninsula.
The further west you head, the more rugged and "wild west" the landscape becomes. When you hit the coastline of little ports, bays, inlets and harbours, expect to share it with the other adventure-seeking surfers, anglers and kayakers who all get drawn there. Even still, you'll never feel remotely crowded in West Cork. In fact, sometimes you'll feel like you have the place entirely to yourself.
Out and about
While the deserted beaches of West Cork are a big draw, the villages here are especially inviting. Schull is a hive of activity and a hub for land and watersport adventure. Glengarriff is surrounded by rich woodland making it feel more like an isolated Canadian outpost than an elegant West Cork village. Allihies and Eyeries are famed for their colourful houses, while Clonakilty is THE place to enjoy a local gourmet feast, including its famous black pudding.
A sacred place
Gougane Barra is an isolated area, with forested hills sweeping up from the lake of the same name. The source of Cork's River Lee, Gougane Barra is where St Finbarr spent time in the 6th century. By the water's edge, surrounded by rhododendrons, sits the tiny St Finbarr's Oratory; while the surrounding hills are criss-crossed by signposted walking trails.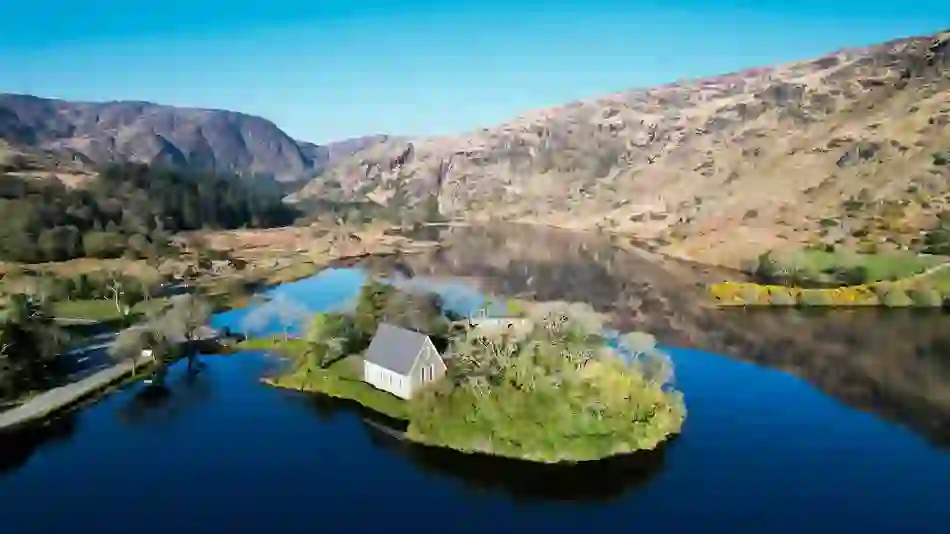 Bantry
Hedged in by mountains on three sides and between the Sheep's Head and Beara Peninsula, Bantry town isn't short of scenery. The bay is one of the deepest natural harbours in the world, and every day the docks wake up to ships of all sizes arriving with their catch.
Bantry's centerpiece is the town square lined with trees, a huge anchor and a fountain. On Fridays, a market bursts into life, bringing artisan producers in their droves – it's a great place to pick up a deli lunch of local cheese and salami. And if it's good food you're after, Bantry hits the nail on the head, with O'Connor's Seafood restaurant and the Fish Kitchen worth a stop for a bowl of crab claws.
The 17th-century Bantry House, which is still home to the Earls of Bantry, is a historic house primed for exploration. The views out over Bantry Bay are extraordinary, and strolls in the gardens verge on the heavenly.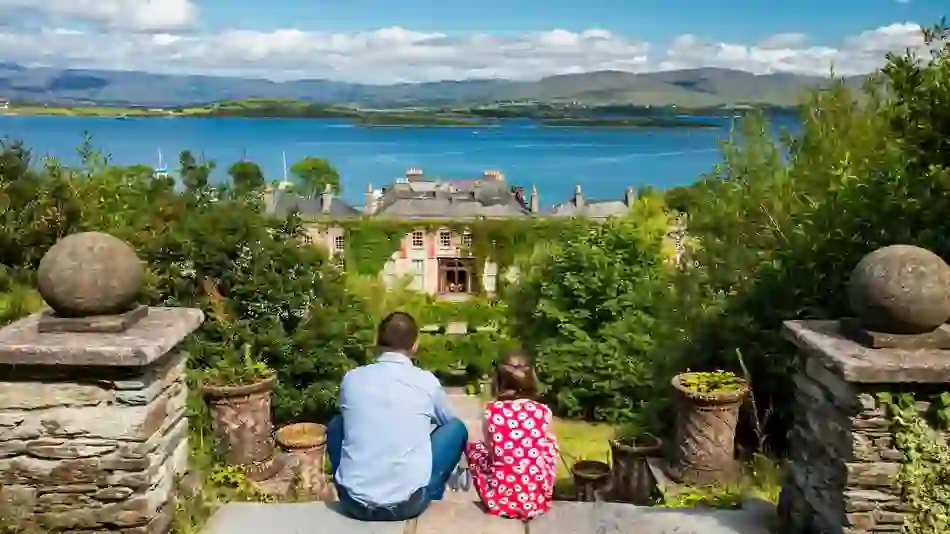 Garnish island
In the sheltered harbour of Glengarriff in Bantry Bay lies the very special Garnish Island. Over 70 years ago, a creative partnership between the island owner and an architect led to the island developing its 15 hectares of lush, subtropical woodland gardens and pathways, as well as a colonnaded Italian Garden and a Grecian Temple. Linger here for inspiration. Others did: Irish playwright George Bernard Shaw wrote much of his play Saint Joan at this spot.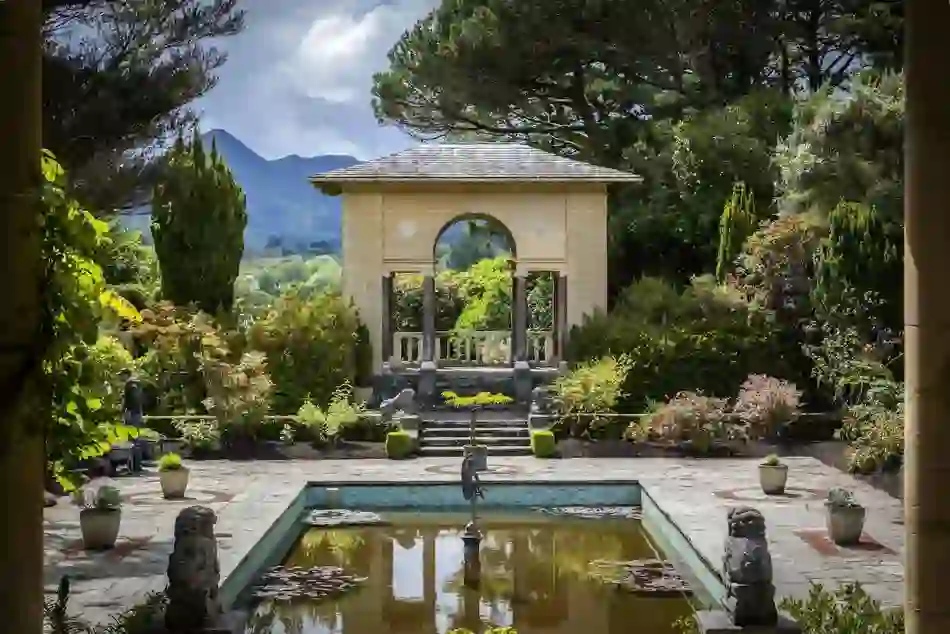 Away from it all
The Mizen Peninsula is on a craggy outcrop where one of Ireland's prettiest beaches can be found: Barleycove. The long, sandy stretch is framed by rich, green headlands that jut out into the ocean, and boasts Blue Flag status. Another gem here is the Mizen Head Signal Station – built over 100 years ago to warn ships at sea of the dangerous rocks found close to shore, it's now accessible to visitors as part of an award-winning maritime museum experience. Anglers, meanwhile, should make a beeline for Sheep's Head. Local, Jonny Lucey, says: "The shoreline around here is so fantastic, you can walk home with a very healthy take of mackerel."
Looking for adventure?
Take your pick from sailing to Cape Clear island, a trip around the dramatic Fastnet Lighthouse or going whale watching (for fin and minke whales). A ride to Dursey Island on Ireland's only cable car is a high-flying sensation for the views alone. And visiting the 13th-century Dún na Séad Castle in Baltimore will tell you all about a pirate attack in the 17th century (also known as The Sack of Baltimore) that robbed the village of over 100 people.
This is the wild west after all.
Want to see more?
Here are some great reads to get you started
West Cork highlights
Don't miss these things to see and do