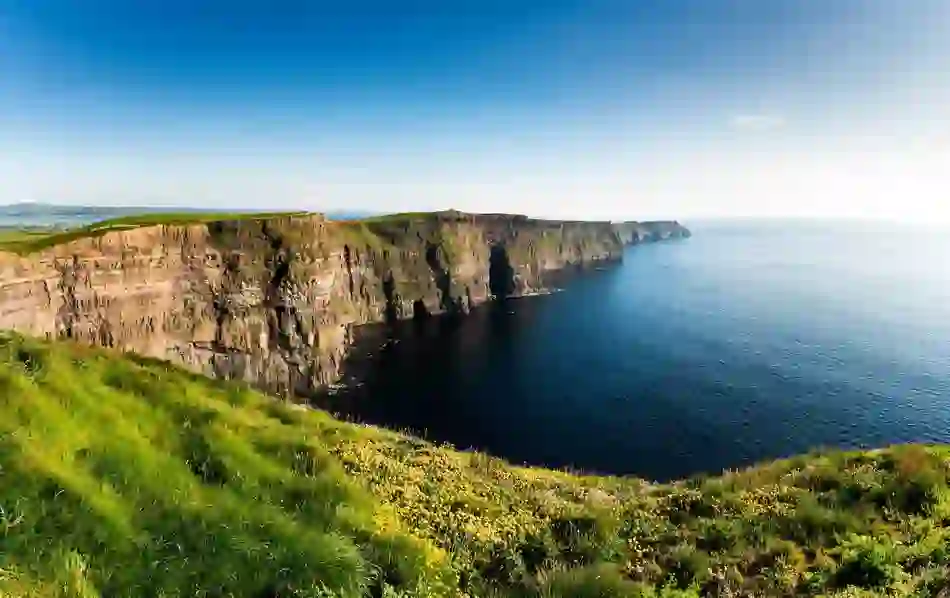 County Clare
30 mins from Shannon Airport
Limestone limelight
Mention the word "Burren" and a barren limestone landscape springs to mind. Scratch that – a barren moonscape springs to mind. But this extraordinary region, part of the Burren and Cliffs of Moher Geopark and nestled in the middle of the Wild Atlantic Way, isn't as lifeless as you may think. Come April and May, the Burren blossoms into a unique rock garden with millions of wildflowers bursting up through the clints and grykes. It's an extraordinary sight, even more so when you consider the ancient seeds were borne from Alpine, Arctic and Mediterranean climates.
There's a surprising amount to do in the Burren too. Every May, the Burren in Bloom Festival celebrates the surrounding blossoms, shedding a light on the region's formation. And even your gifts are sorted as the Burren is home to its very own perfumery.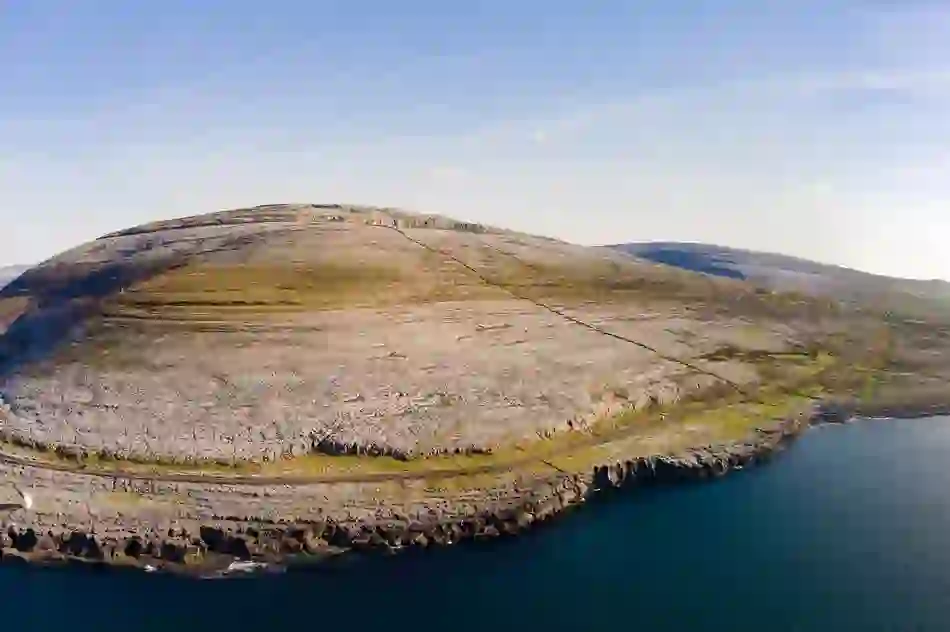 The Burren
A huge rocky pavement dotted with rock formations, caves, fossils and an incredible array of plant life, The Burren is one of Ireland's most compelling landscapes.
Find out more
Stars of the screen
When it comes to Hollywood, Clare's Loop Head is no strangers to skywalkers and stargazers. While taking in the awesome sights of the Wild Atlantic Way, the cast and crew of Star Wars: The Last Jedi captured the majestic atmosphere of this mighty cliff peninsula for movie lovers to enjoy for years to come.
From the galaxy of Star Wars to the magical might of the Cliffs of Moher, reaching rugged heights of 214m complete with panoramic views of the vast ocean below. This star of the majestic UNESCO Global Geopark featured in Harry Potter and the Half Blood Prince, setting the scene for the boy wizard's hunt for horcruxes with his trusted headmaster, Professor Dumbledore.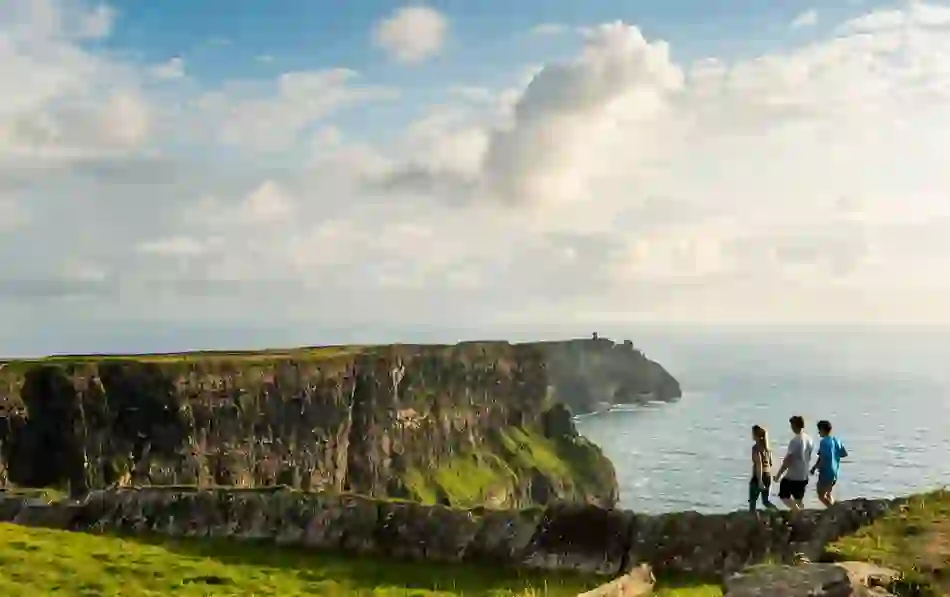 The Cliffs of Moher
There's a reason why everyone is drawn to these awe-inspiring cliffs...
Read more
Sport central
From ocean lovers to putting champions, Clare offers an array of options.
Ever since surfing first exploded onto the Irish scene well over a decade ago, Lahinch has been the spiritual (and commercial) hub of surfing in Ireland. Venture south and you have the brown sugar sands at Spanish Point. Head north, and there's the terracotta fringe of Fanore. Now all you need to do is get wet.
When it comes to clubs and rolling greens, Dr Martin Hawtree's famous links golf course in Doonbeg offers an 18-hole championship circuit. While Ennis Golf Club and Lahinch Golf Club are relaxing retreats perfect for the novice or expert golfer.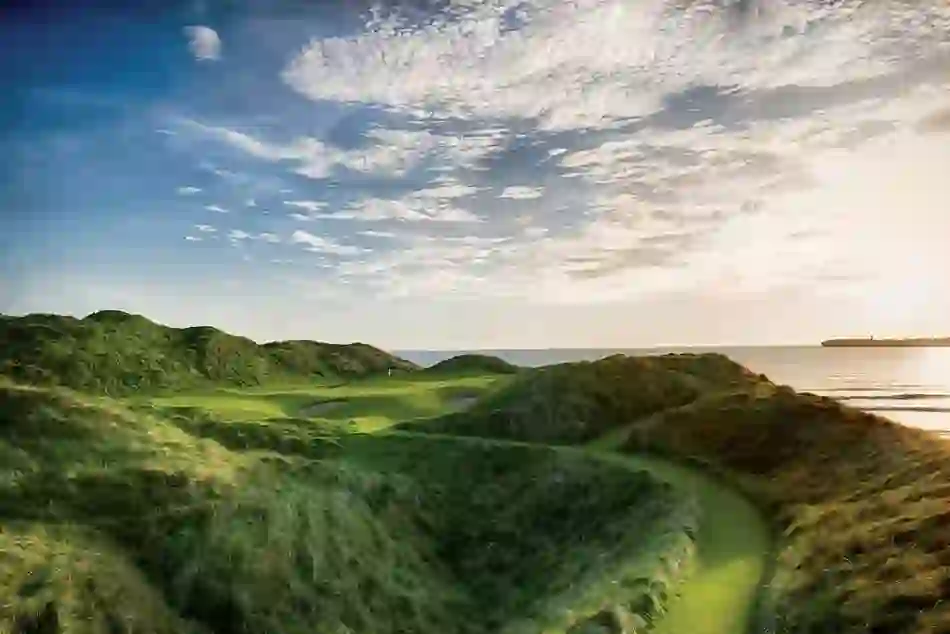 Ireland: a links paradise
With an astonishing one third of all the world's links courses, Ireland is an island paradise for golfers.
Find out more
Local hotspots
Beautifully situated between the Wild Atlantic Way and Ireland's Hidden Heartlands, County Clare is home to gorgeous spots such as Lough Derg and the River Shannon, as well as leafy villages like Mountshannon and Killaloe. It's a delightful stopover that you won't regret exploring.
Boats from Doolin carry visitors to the Aran Islands offshore. In the pubs of Milltown Malbay, traditional music sessions wind up precisely 11.30pm (or not). Steven Spielberg is among the visitors to have chilled out in Ballyvaughan, and the angling is amazing off Black Head.
No matter where you visit, big screen stardom and outstanding views abound in the proud "Banner County" of Clare.
Want to see more?
Here are some great reads to get you started
Clare highlights
Don't miss these things to see and do