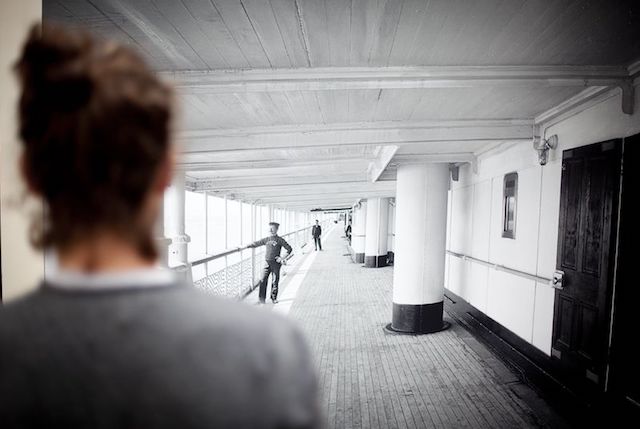 1 To preserve your loved ones' memories
When someone close to you dies, you not only lose a loved one, but also the memories from their lifetime. It's this realisation that often inspires people to embark on an ancestry journey. American-born Gerry Britt fulfilled his dream of tracing his family tree from New York to Tipperary and says: "My Irish-born grandparents all died early. My father had some research done when I was little, but I never had a chance to discuss it with him later or see the records. I only remembered that we were from County Tipperary, near Thurles. The internet took me from there."
2 To have an emotional tie to the lands your ancestors originated from
"History is such a big deal these days, and people like to see themselves as part of it. They like to know where they came from and how they fit in." says historian Turtle Bunbury, author of the Vanishing Ireland series, explaining one of the many reasons why people trace their family trees.
3 The real stories of why your ancestors left Ireland's shores – and those they left behind
Each person who has left the shores of Ireland brings with them a story, from tales of destitution to hopes and dreams. The decision to emigrate is not one that was taken lightly, particularly in the 18th and 19th centuries. Overloaded and disease-ridden "coffin ships" could take over two months to arrive at the far side of the Atlantic during Ireland's Great Famine (1845-52), while convict ships to Australia in the 18th century took far, far longer. Reasons are many, but it was rarely a voyage taken on a whim.
4 To find out whom all those people are in old photos
Lining the walls, buried in dusty attics or cherished keepsakes in wallets, the grainy black and white photos hold moments in your ancestors' lives they felt important enough to capture. What were those moments? Who are the people around them – strangers, lost loved ones or simply a gathering of friends. Smartphones may be as ubiquitous as rainfall in Ireland now, but these were times when simply taking a photograph was a very big – and costly – event.
5 You really are coming home…
Nothing can prepare you for the warmth and compassion of your long-lost relatives when you make it to Ireland. Gerry Britt explains this emotional moment: "My tree was really only a map that led me to the people, the land, and the culture that had shaped my family for hundreds of years. When I finally got to Ireland the sense of comfort was overwhelming, but the sense of community was even stronger. My grandfather left Dromban over 100 years ago. But when villagers introduced me to another local they always said, 'This is Gerry Britt, home from America.' I can't explain it any better than that."