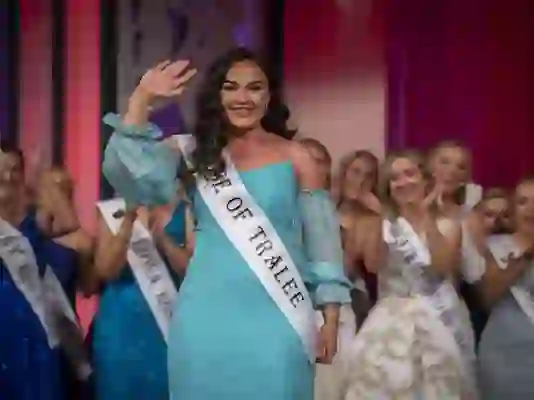 The Rose of Tralee International Festival
1hr 45mins from Shannon Airport
How fitting, that in a county known as "The Kingdom", a woman is crowned annually as the Rose of Tralee. Dating back to 1959, but with roots that stretch back to an older local festival, the Rose of Tralee International Festival has grown into a worldwide phenomenon, celebrated in Irish communities from the USA to New Zealand and everywhere in between! The charming town of Tralee in County Kerry is a worthy host, with lively streets, friendly locals and a party atmosphere in the air.
The Rose of Tralee contest is the centrepiece of the festival for sure, but there are a wide range of events on over the four or five days that the show's in town. From a colourful street market full of traditional food and artisan products, to live music performances with local and international stars, the craic (fun) to be had is mighty!
The 2022 event also saw the inaugural Rose of Tralee Golf Classic, so keen golfers can look forward to a memorable round or two on picturesque links along the Wild Atlantic Way in years to come. It's a great addition to the festival, and a round of golf on the island of Ireland never disappoints.
One of Ireland's leading festivals
The festival name was inspired by a 19th century ballad written by William Pembroke Mulchinock about his forbidden love, Mary, whose beauty earned her the title of The Rose of Tralee.
A touching tribute to them both can be found in the gorgeous surroundings of the Rose Garden in Tralee Town Park. The Rose of Tralee Statue is a life-sized bronze sculpture by renowned sculptor Jeanne Rynhart, which depicts the romantic couple in each other's arms. Surrounding them is the glass Rose Wall featuring the name of every Rose who has taken part in the competition since it began in 1959, as well as the history and the lyrics of the ballad. It's a delightful place to while away a few hours on a sunny August day during the festivities.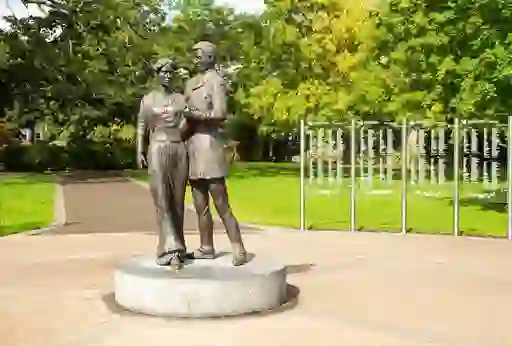 Top places to visit around Tralee
Tralee itself has loads going on, both at festival time and beyond, so you won't be short of things to see and do. The Blennerville Windmill is one of the town's most spectacular sights, and stands on the edge of Tralee Bay. It's linked to town by a pleasant canal walk and is the largest working windmill in Ireland. Golfers can enjoy 18 holes on the Arnold Palmer-designed course at Tralee Golf Club, and for great local seafood, don't miss The Oyster Tavern.
Further afield, the natural beauty of Killarney National Park is a must for outdoorsy types. The golden sands of Inch Beach and the colourful streets of Dingle are also just a short drive away. If you have more time, take off on the Ring of Kerry – an unforgettable road trip full of WOW moments, or head to Limerick and time-travel back 1,000 years at King John's Castle.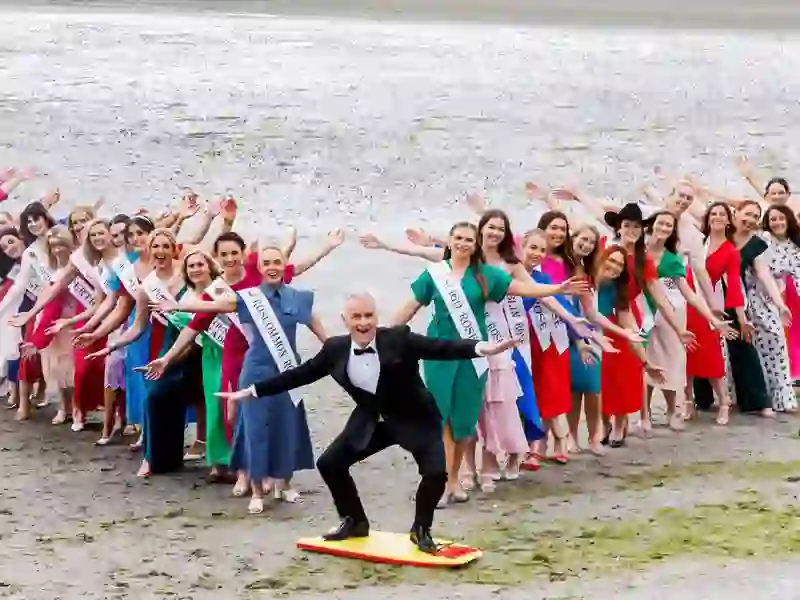 Looking for something different?
We love a festival on the island of Ireland. And we celebrate everything from saints to surfing with a fun, vibrant and year-round line-up of festivals and events. So no matter when you're coming, you'll find an event to help make your trip something special.
See all events