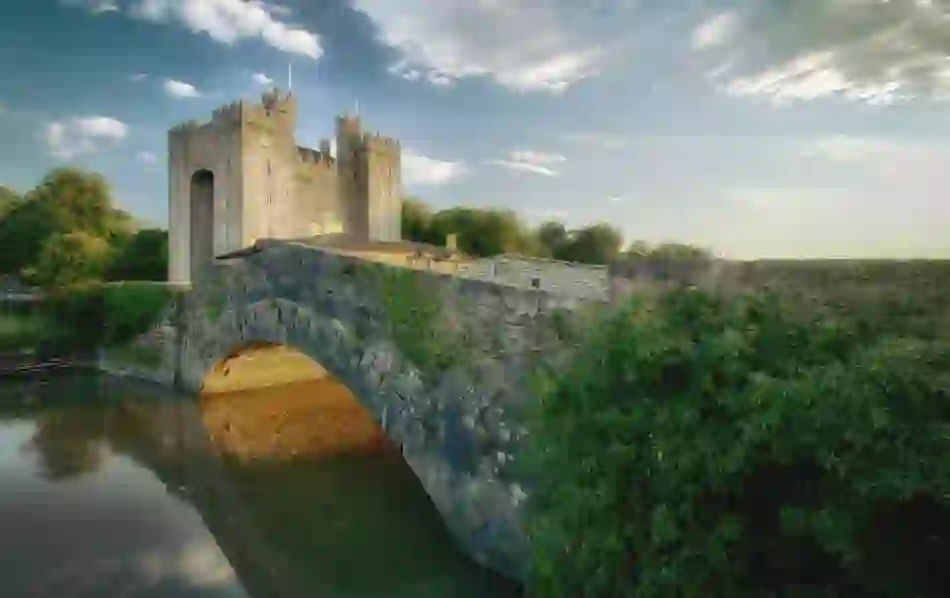 Bunratty Castle and Folk Park
15mins from Shannon Airport
If it was designed to be imposing, it works. Bunratty Castle's huge hulk of grey stone rises up over the green County Clare landscape like a monolith – a bombastic proclamation of power and strength.
The current castle is the fourth to have been built on the site of a 10th century Viking trading camp, and from 1475, it was owned by the O'Briens, the most powerful family in the province of Munster.
But medieval castle life doesn't come without its hardships. The last residents here were the Studdert family, who left the chunky stone fireplaces, vaulted cellars and great hall behind for the more modern comforts of Bunratty House in 1804. Today, Bunratty stands as one of the most complete and intact castles on the island of Ireland.
Bunratty Folk Park
In its heyday, Bunratty was all about splendour with stunning surrounding landscapes, gardens and a herd of around 3,000 deer. Today, it still occupies over 26 acres of gorgeous countryside in County Clare, which is now also home to the Bunratty Folk Park.
Traditional buildings, village shops and re-created old streets make it a fun and immersive place to spend an afternoon. You can walk through the "Village Street" and experience brightly coloured storefronts, buildings and traditional Irish music; you can wander into the pet farm with indigenous breeds of sheep, cows, pigs and ponies; and you can explore the Folk Park Farmhouses, which represent different ways of country life in the early 1900s.
But make sure to leave time for the Regency walled garden, which is a surviving part of the original castle demesne.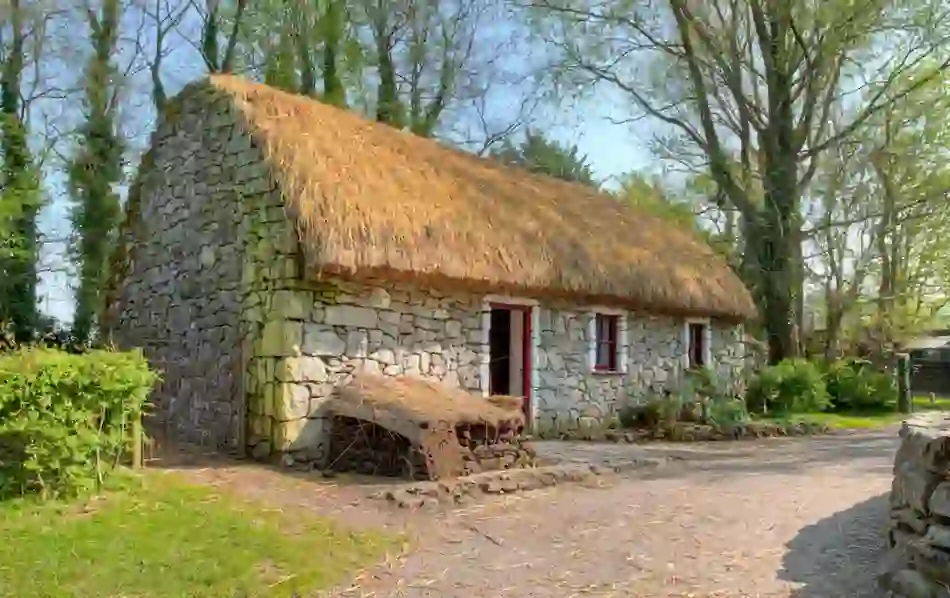 From banquets to céilís
Bunratty may be steeped in history, but it also knows how to have a good time. The castle is famous for its medieval banquets, which welcome guests with great wine and honey mead. Over the course of the evening, you'll be entertained with music, history and a great banquet feast. It's been going since 1963, so it must be doing something right!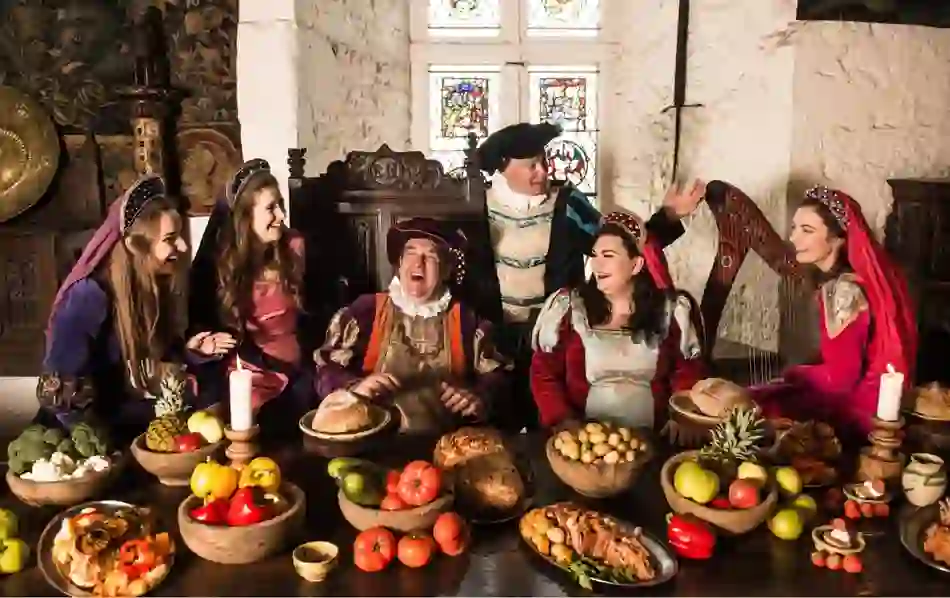 If prancing around like a lord and lady doesn't appeal, then how about a Céilí in the Kitchen? Recreating the old-style céilí dances and seisiúns (music sessions) that would usually occur before an emigrant's departure from Ireland, the night is a giddy mix of dance, music, food and drink that sweeps seamlessly from poignant songs to rousing jigs.
And finally, when visiting Bunratty make sure to pop into Mr O'Regan's Café for coffee and a treat, as well as the Bunratty Gift and Craft Stores, which stocks glassware, pewter, jewellery and Aran jumpers.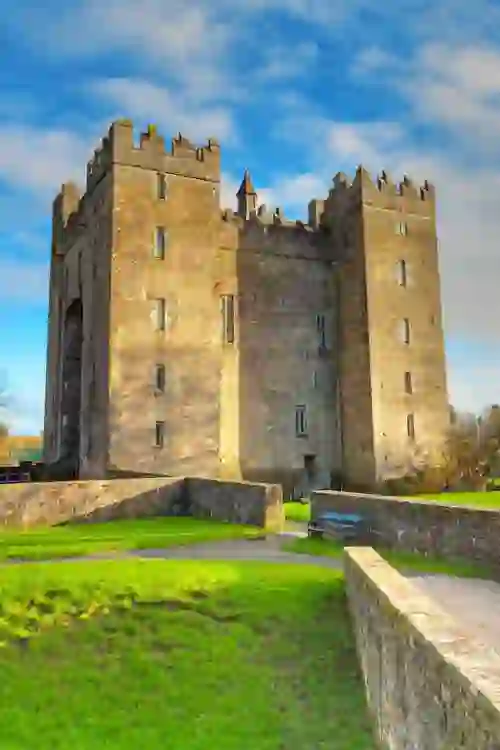 Need to know: Bunratty Castle and Folk Park
From January to March, Bunratty Castle and Folk Park is open from 10am to 5pm Thurs-Sun only; from March and through the summer months, opening hours are seven days a week.
Tickets
can be booked in advance online and include access to the castle, farmhouses, village street, playground, fairy trail, walled garden, playground and more.
There is car parking at the castle and it operates free of charge.
The Medieval Banquets take place from March and through the summer months.
Booking
is available on the website.
Céilí in the Kitchen takes place from April to September on selected dates and
booking
is available on the website.
The best way to get to Bunratty Castle without a car is with the number 51 bus from Limerick city. The journey time is about 20 minutes.