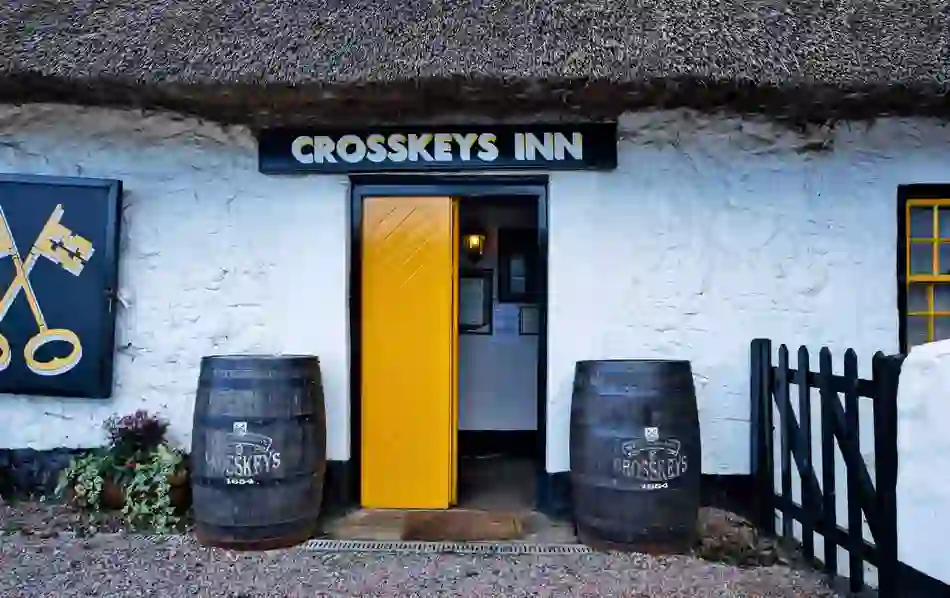 A traditional music session County Antrim
County Antrim in Northern Ireland isn't just a great spot to explore ancient history and have fun-filled adventures, it's the perfect place to experience the quick rhythms and lilting melodies of traditional music.
Music runs deep in the blood here, and County Antrim is awash with an array of sounds. From the operatic chirping of the birds at daybreak along the Glens of Antrim, to the pulsing vibrations of talented street musicians in Belfast, it's a place that lives and breathes music.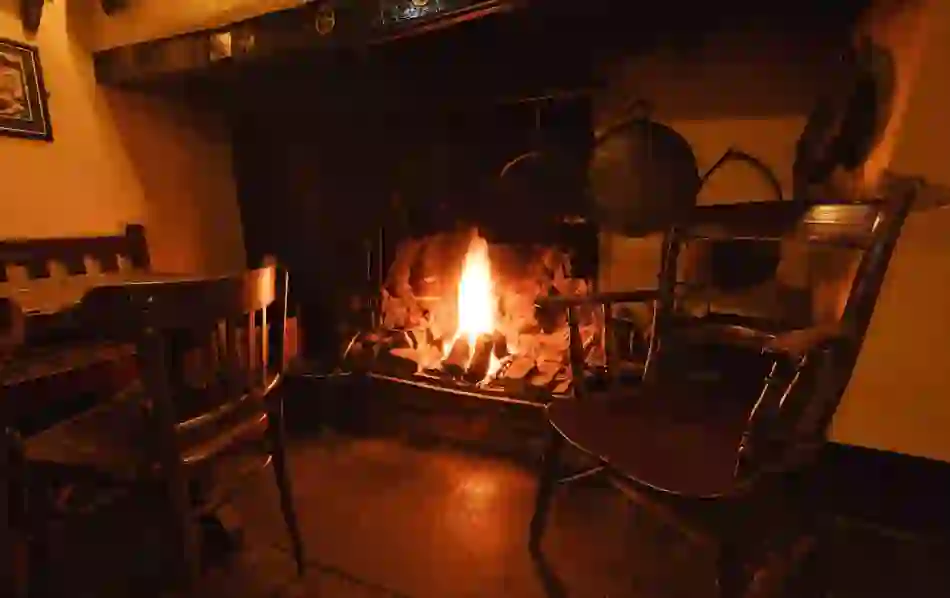 But it's a soundscape of a different nature that you'll find at The Crosskeys Inn. Situated in the rural Antrim countryside near Lough Neagh, there's something rather special that happens within these four whitewashed walls and traditional thatched roof. Sit here for a while and you can't help but notice the photos of long-gone patrons and bygone sessions that adorn the walls.
Amongst friendly faces and top-notch local brews, you'll find the next few hours pass in the blink of an eye. The inn has faithfully served its patrons since 1654, but it's on Saturday nights that the inn really comes to life. You'll find young, old, locals, and far-flung visitors listening to singers and poets.
The live music scene on offer here is a uniquely local sound, but its jigs and reels cross cultural boundaries. The tunes often strike a chord with the many nationalities that find themselves in this charming pub.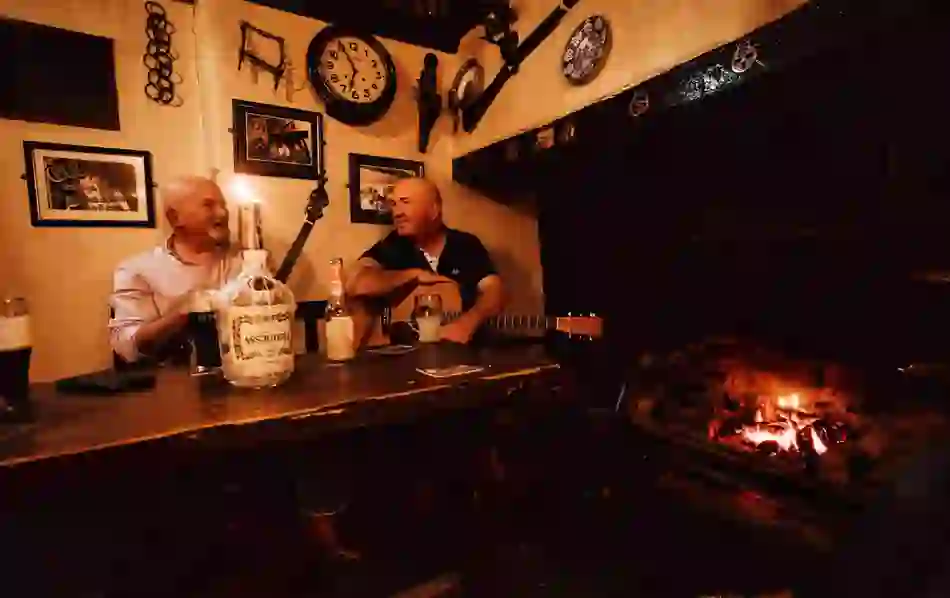 Thankfully, it's a place where the atmosphere seems to matter as much as the music. The mood is mellow, but there's lot of dancing as the rhythm takes hold of both young and new alike.
Traditional Irish music is a full body experience. Expect tin whistles, Uilleann Pipes, fiddles and more that will provide an upbeat tempo which will compel you to dance a jig, clap your hands and sing a song.
County Antrim may be famous for its long and varied history, but don't miss an opportunity to discover a side to the county that comes alive to music.
Let your feet stomp, fiddles romp, and the good times roll.