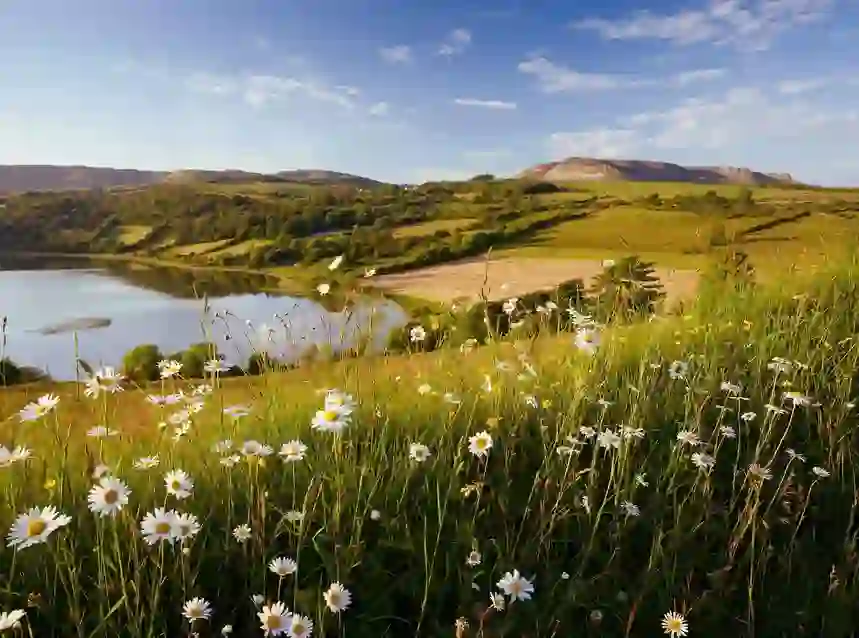 A journey through Ireland with WB Yeats
William Butler Yeats was an Irish poet and one of the most significant figures of 20th Century literature. A poet and playwright, his work was greatly influenced by the heritage and politics of Ireland.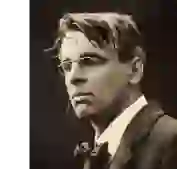 Yeats was born on June 13th 1865 and in 1923 he was awarded The Nobel Prize in Literature "for his always inspired poetry, which in a highly artistic form gives expression to the spirit of a whole nation".
So if you'd like to learn more about literary Ireland, tour the island from Sligo to Dublin and discover the places that inspired Yeats. Who knows, maybe you'll be moved to pen your own poem along the way?

Welcome to Yeats County
Explore Sligo, the spiritual home of the poet and see the landscape through artistic eyes.
Although Yeats was born in Dublin it wasn't long before his family relocated to Sligo. Yeats came to regard Sligo as his childhood home and penned a number of poems from inspiration he gathered from his surroundings. It was the mountains, lakes and lore of the place that moved him to write perhaps his most famous verse, The Lake Isle of Innisfree.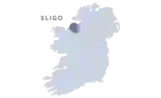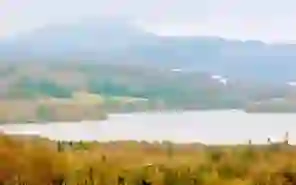 Yeats called Sligo "The Land of Heart's Desire" and it's the beauty of the county that filled his early poetry. Benbulben is a brooding bump on Sligo's coast and Yeats felt its presence so deeply that he wrote the poem Under Ben Bulben. Yeats' relationship with the mountain continues to this day as he is buried in its shadow in Drumcliff cemetery.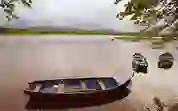 Innisfree
Find out about Innisfree, the uninhabited island in Sligo's Lough Gill that inspired some of Yeats' most famous work.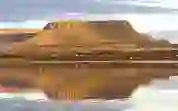 Wild Atlantic Way in Sligo
Yeats was inspired by Sligo's dramatic Benbulben, see what other landmarks define the coastline along the Wild Atlantic Way.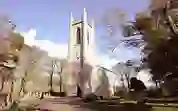 Drumcliff
See why Yeats chose Drumcliff as his final resting place and discover more about this peaceful village at the foot of Benbulben.

A labor of love
Visit Galway where Yeats built his family home and renowned reputation.
We are in our Tower and I am writing poetry as I always do here, and, as always happens, it becomes love poetry before I am finished.

W.B. Yeats – referring to his home in Galway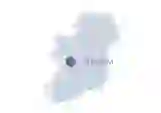 In 1916 Yeats purchased a castle in Galway for the sum of £35. He was enchanted by the property and fell in love with its countryside location. Yeats made extensive renovations to the building and renamed the castle, Thoor Ballylee. For the next 12 years it served as his summer home. The quiet, riverside setting provided Yeats with an inspirational retreat from the world, where he would write several poems including The Tower and The Winding Stair.
A short distance from Thoor Ballylee is Coole Park. Yeats often wandered the grounds with fellow writers, seeking peace, solitude and inspiration. What the forest, lake and swans meant to Yeats is apparent in his work. Besides intellectual stimulus, Yeats also found the peace he so much desired. Coole Park was the setting for many of his poems, including The Wild Swans at Coole and In the Seven Woods.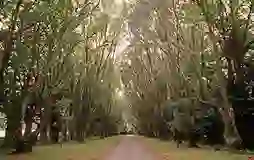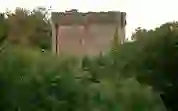 Thoor Ballylee
Learn more about Thoor Ballylee on The Lady Gregory and Yeats Heritage Trail and see why the poet made it his family home.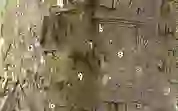 Coole Park
Find out about the 'autograph tree' in Coole Park where Yeats carved his initials amongst other great writers.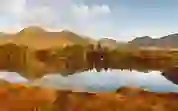 Wild Atlantic Way in Galway
Discover the wonderful landscapes and lakes in Galway's Connemara National Park along the Wild Atlantic Way.

Writing for the stage
Take your seat and discover Yeats' lasting legacy in Dublin's Abbey Theatre.
Yeats was a key figure in the establishment of Dublin's Abbey Theatre, along with dramatist Lady Augusta Gregory and playwright Edward Martyn. With a vision of performing Irish and Celtic plays, Yeats scribed the group's manifesto, "We hope to find in Ireland an uncorrupted and imaginative audience trained to listen by its passion for oratory..."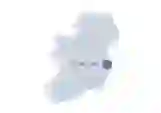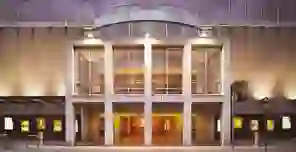 Not only a founder of the theater, but a prolific playwright, many of Yeats' plays were performed on stage, namely, Cathleen Ní Houlihan, on the opening night. Yeats himself, George Bernard Shaw and John Millington Synge were among some of the names made in the Abbey. Yeats was involved in the theater right up until his death in 1939 and today the Abbey remains firmly at the center of Dublin's literary life.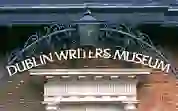 Dublin Writers Museum
Explore Dublin's immense literary heritage and discover Irish writers from the past 300 years in this extensive collection.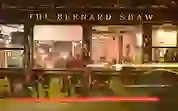 Drink with the locals
Have a pint in the city and see why Dublin's known as one of the friendliest cities in Europe.
The Winding Stair
Read up on The Winding Stair – one of Dublin's oldest independent bookshops, named after Yeats' famous poem.