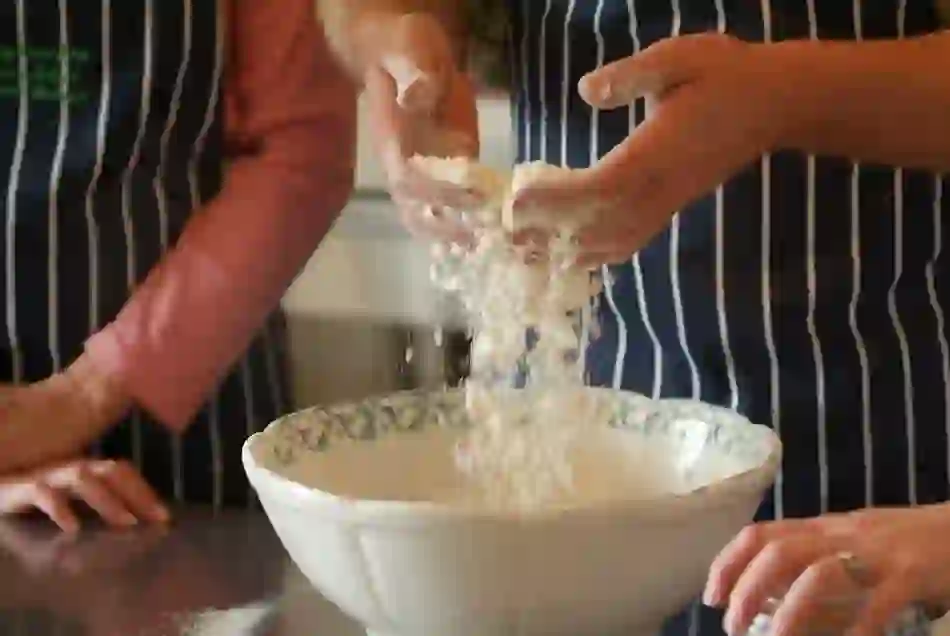 Learning tastes good: Ireland's cookery classes
"More… thyme," he finally declares, and sends the nearest student to the door and out to the garden to pick more.
Seeing the journey from garden to kitchen to plate – all of 10 metres in this case – is the ethos behind the organic vegetarian cookery school on Macalla Farm, on Clare Island, County Mayo. For dinner, workers on the farm climb over rock pools, knives between their teeth, lean into the sea and cut some "spaghetti seaweed".
One hour later they're in the kitchen learning to chop it; two hours later and it's a Chinese stir-fry with an Irish seaweed twist. Chef and co-owner Christophe Mouze explains: "Our cooking classes are about fresh, seasonal, good food. We grow all our vegetables, which means we have to eat seasonally. It all starts in the garden."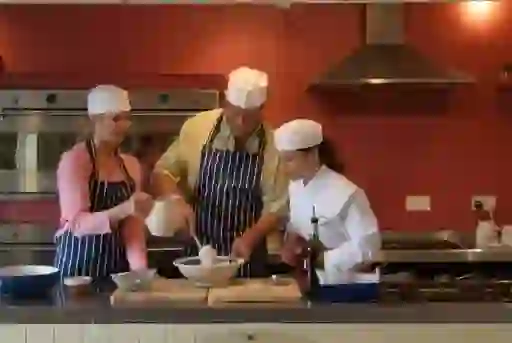 Secrets of their success
The success of cookery schools in Ireland seems effortless. For years visitors have begged local chefs for the secret to their seafood chowder, or left their B&B with the family's famous soda bread recipe in their pocket. But in fact, the Irish cookery school has worked very hard to get where it is. Liz Moore, who ran Belle Isle Cookery School in County Fermanagh for 10 years and has cooked for the Queen of England, reckons the school's great reputation is simply down to "great ingredients and passionate tutors".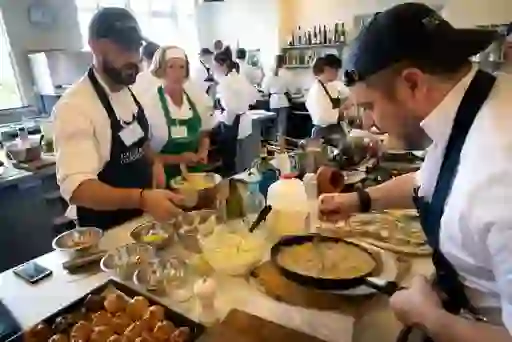 Farm to fork
Chef, author, and TV presenter Darina Allen has been credited with an Irish food revolution. Her award-winning Ballymaloe Cookery School in County Cork, with its 100-acre organic farm, restaurant and guesthouse, is an international brand in itself. Allen was always convinced of the vital connection between farming and cooking, and this belief passed easily from master to pupil.
Former student of Allen, Catherine Fulvio has appeared on US TV channel NBC's Today Show demonstrating recipes, and continues the ethos of Allen in her own Ballyknocken Cookery School in County Wicklow. "People especially enjoy the farm and surroundings," explains Catherine, "from the sheep in the field to the herbs in the herb garden – it is a full food experience."
The Tannery in Waterford has won Cookery School of the Year for three years, and its Glanbia organic garden supplies as much as is physically possible for the restaurant and cookery school. Eat Like a Girl blogger and cookbook author Niamh Shields is a huge fan of the place: "The Tannery's Paul Flynn is a very talented chef and passionate about local produce. That combination of a world-class restaurant and cookery school with the great local produce really puts the area on the map."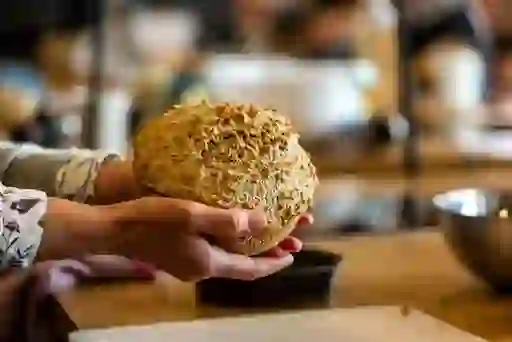 Local suppliers, fresh produce
Chefs are quick to acknowledge the importance of producers and suppliers. Liz Moore cites the quality and sustainability of our beef and the purity of our fish and how the EU has granted Protected Designation of Origin (PDO) to a number of Irish products as reasons for why these schools attract food lovers all through the year.
And while many of the courses run over several days, there are shorter options with simple dishes for people to learn how to cook. So we had to ask: what's the easiest Irish recipe to start with? That would have to be the quintessential Irish brown bread, according to The Tannery's Paul Flynn.
Back in Christophe's kitchen on Clare Island, the students are hoping for success as they leave with the recipe and jars of starter culture for his spelt bread. And if it all goes wrong? Well, it's just a good excuse for another class.