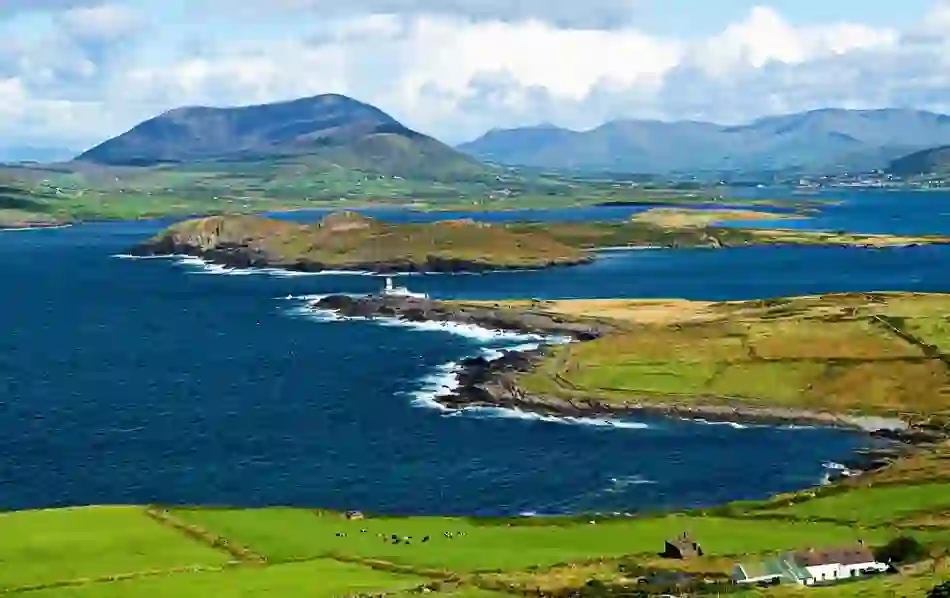 5 tales from Ireland's famous islands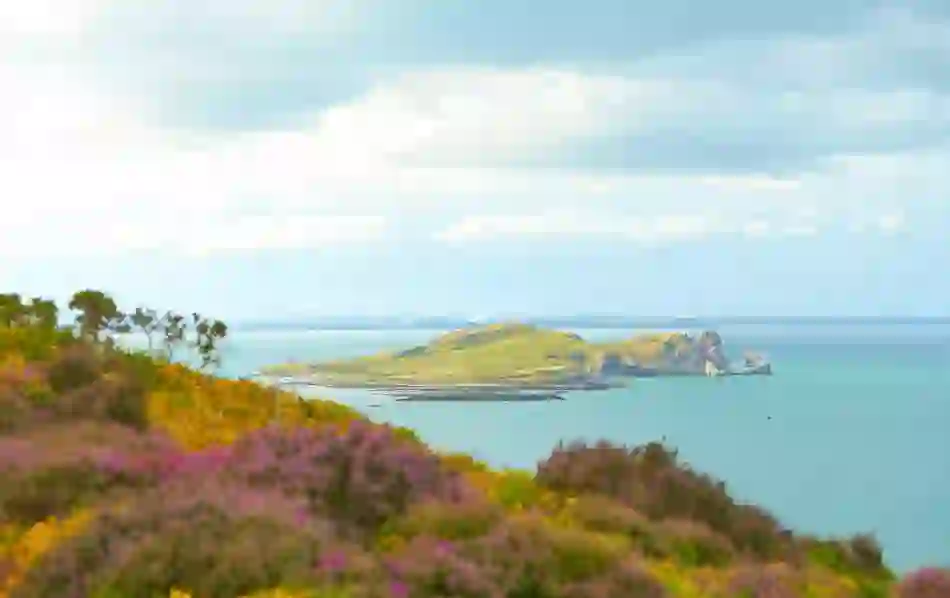 1. High kicks at Lambay Island, County Dublin
Many surprising things can happen on Ireland's islands. You might see a whale breaching in the swirling ocean offshore, or you might find a shipwreck rusting on a beach… but spotting a wallaby? Well, take a trip to Lambay Island and don't be surprised if you catch a glimpse of grey-brown fur bobbing through the grass.
A colony of wallabies was introduced to the island by the Baring family (who own the island to this day) in the 1950s, and today they number anywhere between 60 to 100, adding an exotic element to a landscape defined by rugged hills, crashing waves and steep cliffs.
Like the sound of that? Well, between the months of April and September, you can go wallaby-spotting yourself with Eamon McGrattan on a Nature Walking Tour. Currently, tours are only available on a private group basis only, but if you can round a few of your friends to join you, you're in for a treat with a three-hour tour with the possibility of also seeing deer, seals and puffins.
Getting there: Boat transfers from Malahide to Lambay Island are organised by the island and included in your tour package. The 25-minute boat ride is weather and tide dependent.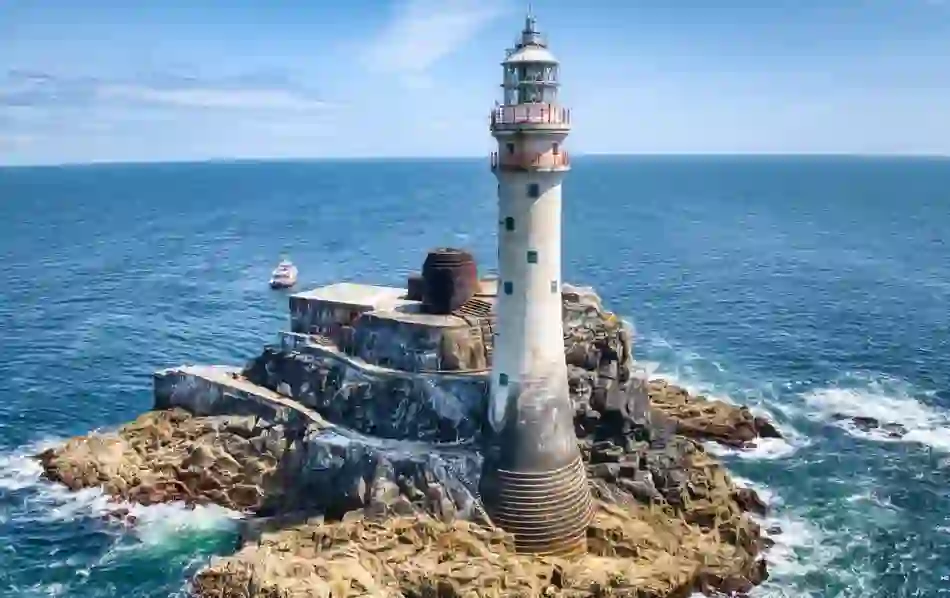 2. Ireland's Teardrop at Fastnet Rock, County Cork
This shard of rock sitting 6.5km southwest of Cape Clear Island in West Cork is a remote spot. In fact, during the 19th and 20th centuries, Fastnet was often the last sight of home for those leaving Ireland for a new life in North America – hence its moniker, "Ireland's Teardrop".
More than just a symbol of home, Fastnet is also the tallest and widest rock lighthouse in Ireland. It is a place famous for its isolated and often terrifying conditions, as recalled by principal lightkeeper Noel Crowley in the book A History of Fastnet Lighthouse: "The big seas would come sailing up over the entire building like the field of horses in the Grand National."
You can't dock on Fastnet itself, but the Fastnet Rock Tour takes you through open waters where, if you're lucky, you may spot dolphins and whales along the way. As part of the tour, you'll stop at Cape Clear Island to learn more about the lighthouse at the Fastnet Rock Heritage Centre before heading back out to sea to circle the lighthouse. There's also a twilight tour where you can watch the sun fade down over this impressive structure.
Getting there: The Fastnet Tour departs from Baltimore or Schull in County Cork. The tour runs from mid-April to October and is subject to strict weather conditions.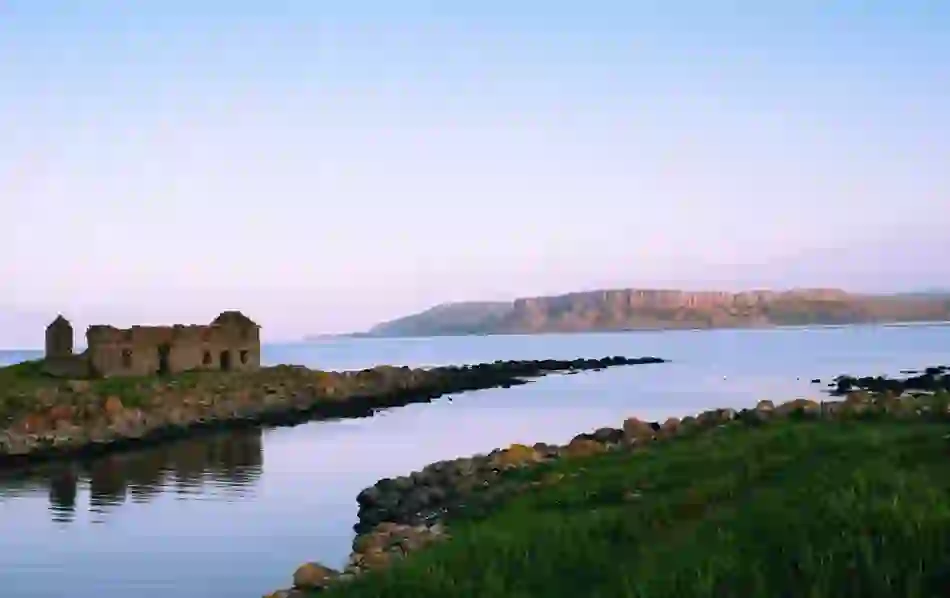 3. A spider's web on Rathlin Island, County Antrim
It's the little things. Or, at least, it was for Robert the Bruce. In the year 1306, the Scottish king found himself on Rathlin Island after suffering a devastating defeat at the hands of the English. As he sat in a cave pondering his next move, it's said he spotted a tiny spider hanging on a thread repeatedly trying to swing to a nearby rock, and eventually succeeding. The spider's determination was not lost on him and a return to Scotland followed.
Several centuries later, Rathlin is still a spellbinding destination. There are around 150 people living on the island to this day, and the island can be visited on a day trip or a longer stay in one of the hostels or B&Bs. Home to Northern Ireland's largest seabird colony, Rathlin is a place of real beauty where you can spend your days birdwatching, exploring amazing walking trails, or just taking in the views.
Getting there: A 30-minute ferry ride runs from Ballycastle to Rathlin Island multiple times a day. You can park your car at the three nearby car parks and embark as a foot passenger on the ferry. You are welcome to bring your dog or bicycle on the journey.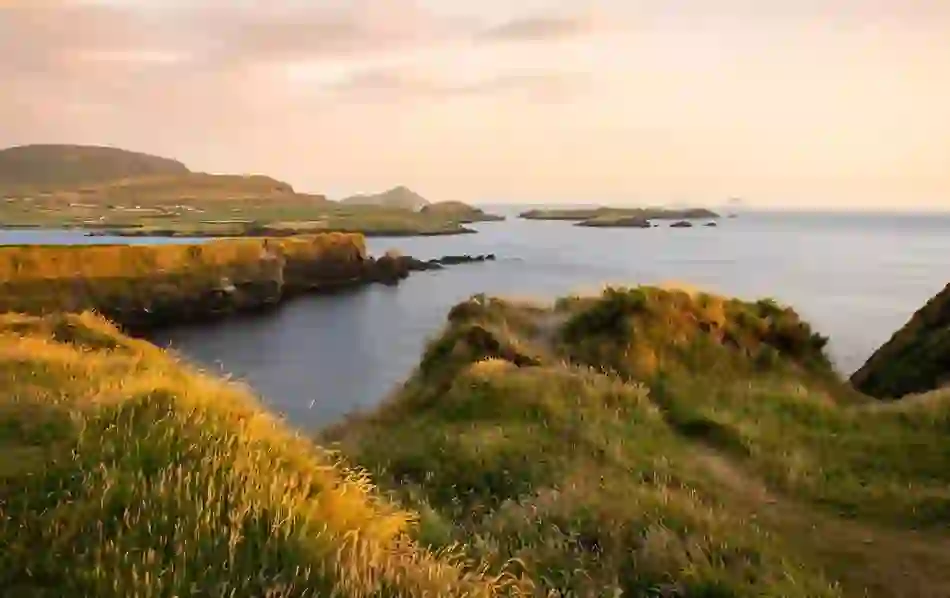 4. Tetrapods at Valentia Island, County Kerry
This beautiful island offers immaculate views across the ocean to the Skelligs Islands, and boasts one of the few "planned" villages in Ireland, Knightstown. But hidden in the northeast corner of the island is a piece of history from over 350 million years ago.
Discovered in the early 1990s, the Tetrapod Trackway is a set of fossilised footprints of an animal that moved out of water and onto land. These trackways can only be found in four places in the world: Greenland, Australia, Scotland and Valentia Island, with many believing that the trackway in Valentia is the oldest!
Please note that this is an extremely important National Heritage site and is protected by law, so please be careful when visiting the area.
Getting there: Valentia Island has many transport options. There is a road bridge from Portmagee, County Kerry, a five-minute car ferry that runs from April to October from Caherciveen to Knightstown and a bus route that also operates from Caherciveen stopping at Portmagee, Chapletown and Knightstown.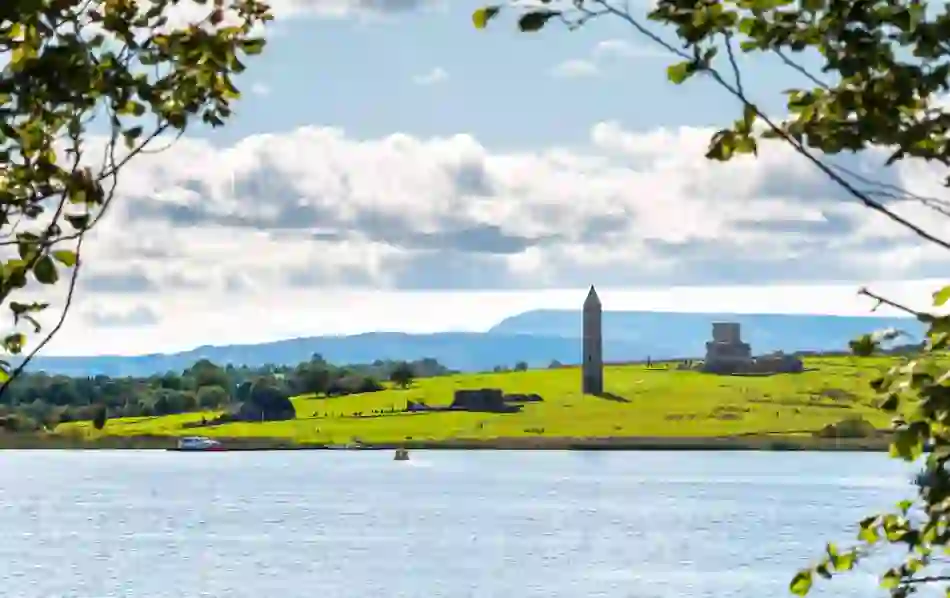 5. Monastic marvels at Devenish Island, County Fermanagh
Of the many islands that are dotted across the waters of Lough Erne, the monastic site on Devenish Island is considered to be one of the most important. Founded by St Molaise in the 6th century, Devinish was a popular spot with pilgrims and parishioners until at least the 16th century.
The island's original name, Devenish of the Assemblies, gives a hint to its history as a safe meeting place for powerful chieftains and religious leaders were able to use the island to gather in the 13th century. It was also considered a holy island and many practised worship and scholarship here, but that didn't deter the Vikings who raided it in 837AD. The ruins you see today date back to the 12th, 13th and 15th centuries.
Fancy exploring it yourself? You can take a boat over the same waters that made Devenish so vulnerable to Viking attack, and step onto the island to stroll around the remains of one of the most important Early Christian monasteries in Ireland.
Getting there: Devenish Island is accessible by ferry, and there are many companies that will transport you there, including the Erne Water Taxi. Want to go it alone? Why not hire a boat or kayak from Enniskillen and explore for yourself.